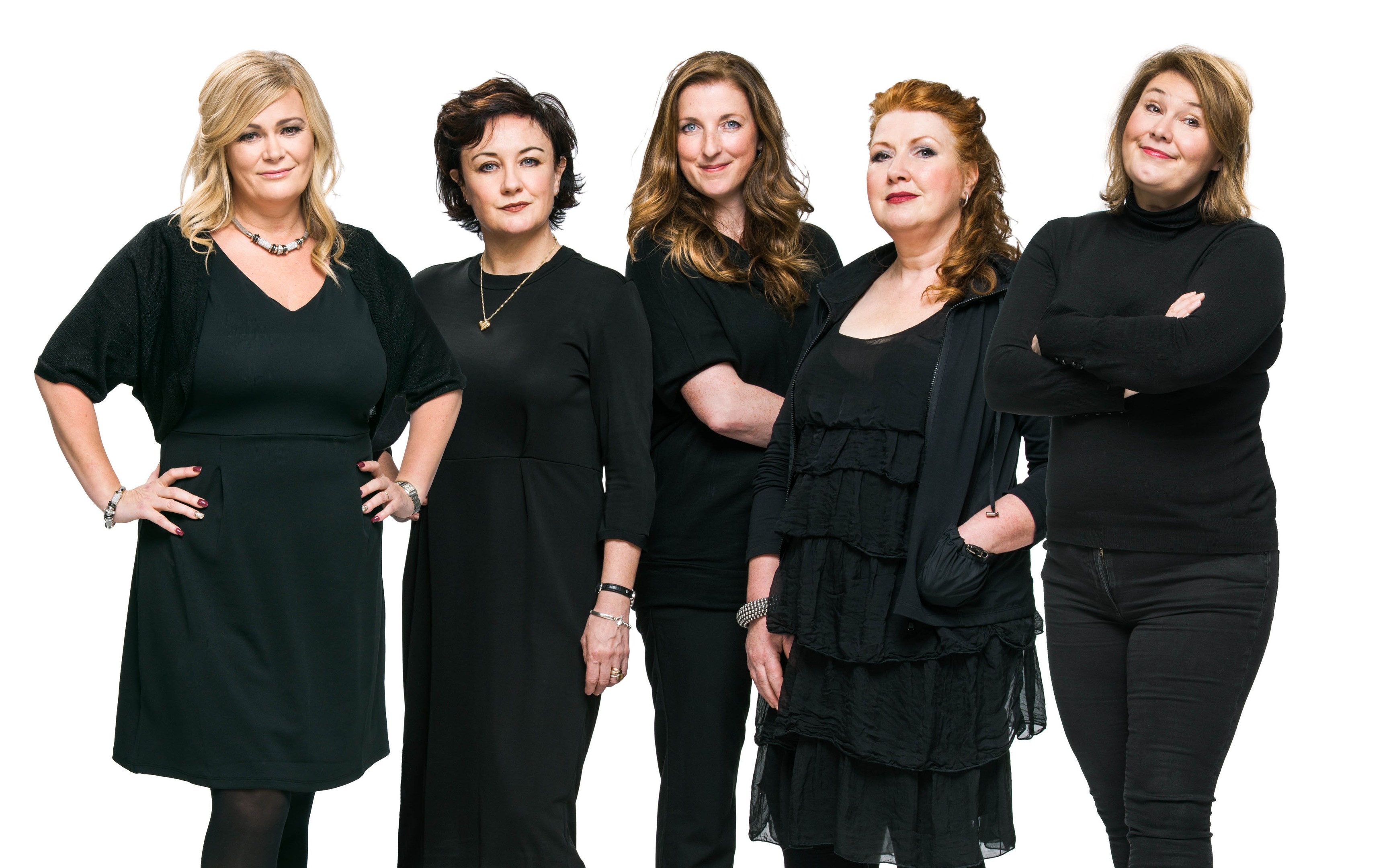 The result was Mum's The Word, a very real comedy based on their own experiences bringing up toddlers.
It became a hit and soon crossed the Atlantic, where it has toured the UK several times, starring women from Maureen and Bernie Nolan to Patsy Palmer, Beverley Callard, Michelle Gayle and Blythe Duff.
The brand new sequel, Mum's The Word 2, has shifted the focus from toddlers to bringing up teenagers and goes on tour around Scottish theatres from this week.
It stars Still Game's Jane McCarry, Deacon Blue's Lorraine McIntosh, former River City favourite Libby McArthur, Julie Wilson Nimmo from Balamory and radio DJ Suzie McGuire.
All five, who are mums in real-life as well as on stage, told us what it's really like to be a mother.
Lorraine McIntosh
Mum to Emer (23), Georgia (21) and Seamus (15) with Deacon Blue's Ricky Ross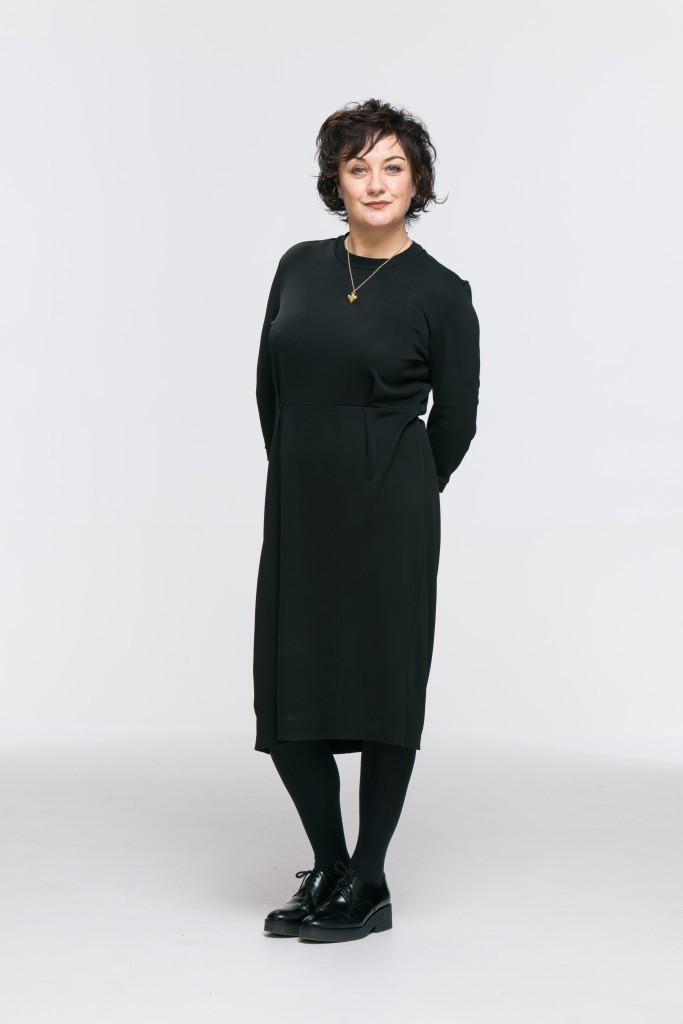 What's the worst part about being a mum?
"You never stop worrying about them. Two of them were abroad last year and I worried more about them and spoke to them more than when they're here.
"It completely dominated my year, even though they were away. You think they'll get to an age where that will stop, but it never does.
"Also, I'd say, appreciate the stage they are at in that moment as you'll miss it when it's gone."
What has been your most embarrassing moment as a mum?
"I had a run-in with a driving instructor one day who was very rude to me.
"I'd let the car out at a junction, only for the instructor to make a gesture towards me, so when we stopped at the lights I got out and remonstrated with him.
"But it turned out the learner was the son of my daughter's Brownie leader. He recognised who it was going crazy and told his mum and it got back to my daughter.
"Of course, I denied it!"
Libby McArthur
Mum to Brian (32)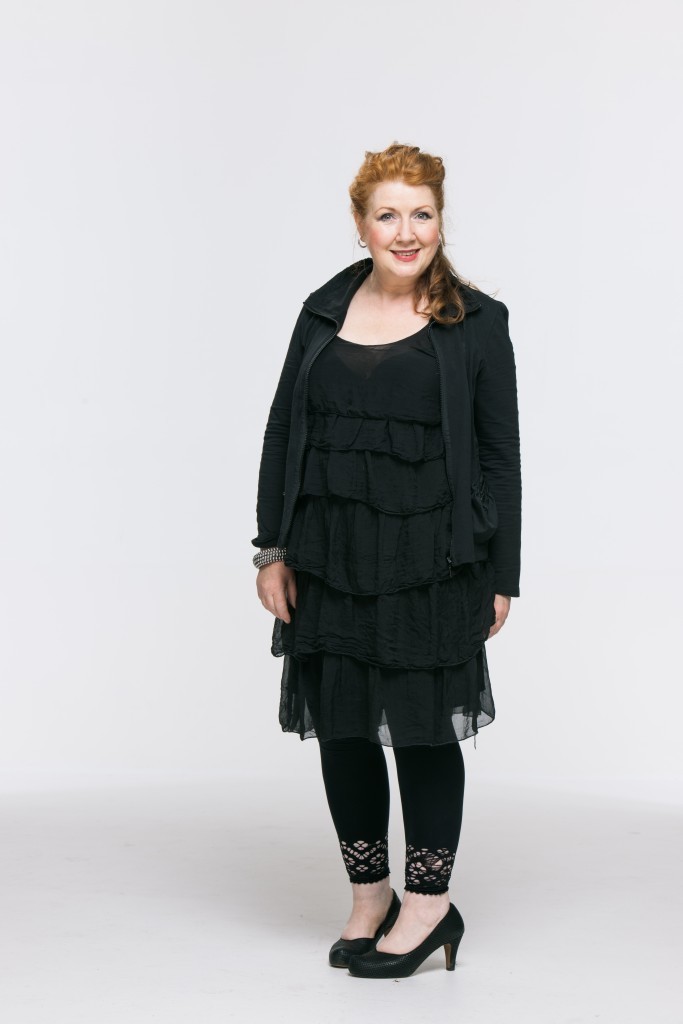 What's the best part about being a mum?
"It's the thing that makes more sense to me than anything else.
"Without being maudlin, the happiest time of my life was bringing up Brian. I felt a purpose and that I was doing something important.
"The best moment of my life was when he told me I'd done a good job because he turned out a good man.
"He's my hero and I go to him for advice now."
Did you learn from your own mum?
"My mum died the same week Brian was born, so I was a mother and motherless in the same week.
"But I feel she handed the baton over – I was no longer a daughter, but now a mum. If she was around today I would carry her on my shoulders, feed her Knickerbocker Glories and worship at her altar.
"She brought up eight weans – I could barely manage the one."
Jane McCarry
Mum to Iain (14) and Alexander (11)

What's the worst part about being a mum?
"Definitely the homework.
"You get in from work, make the tea, walk the dog and then the kids remember they have something they were supposed to have done for school.
"I've been a teacher over the years and I hate giving out homework because I know the horror of it.
"I've cried at the dining room table trying to help them."
What has been your most embarrassing moment as a mum?
"I embarrass them every day but the most embarrassing time for me was when Iain was two and we went to a mothers and toddlers gymnastics class in Newton Mearns, which is quite well-to-do.
"We'd to sit in a circle, the mums on the outside and the kids on the inside.
"Suddenly, one of the mums shouted, 'He has nits!' and pointed at Iain.
"I hadn't noticed. I was pregnant again at the time and tired and I just scooped him up, rushed out the door and never went back. I was mortified in front of all of these seemingly perfect mums with their fancy cars.
"I remember I had arranged to meet my friend for lunch afterwards and I turned up in tears."
Julie Wilson Nimmo
Mum to Benny (14) and Chevy (10) with Still Game star Greg Hemphill
What's the best piece of advice you didn't take from your mum?
"She always said to stop showing off and I ignored her.
"But then, I probably wouldn't be in the career that I am if I had listened. I think she's glad now that I didn't pay attention to her."
What's the worst part about being a mum?
"I was always a worrier but now I'm even worse – I worry all the time.
"It can be little things like being concerned they'll bang their heads, but I know it's only going to get worse as they grow older. It puts years on you, unless you can somehow change your personality!
"As well as that, I get the guilt when I'm working and away from them – even if they're in school at the time.
"My mum still worries about me and my sisters.
"Now that I'm a mum I don't know how she did it, because my dad worked on the rigs and she looked after all of us. She's brilliant."
Suzie McGuire
Mum to Millie (11), Daisy (9), Oliver (4) and Poppy (3)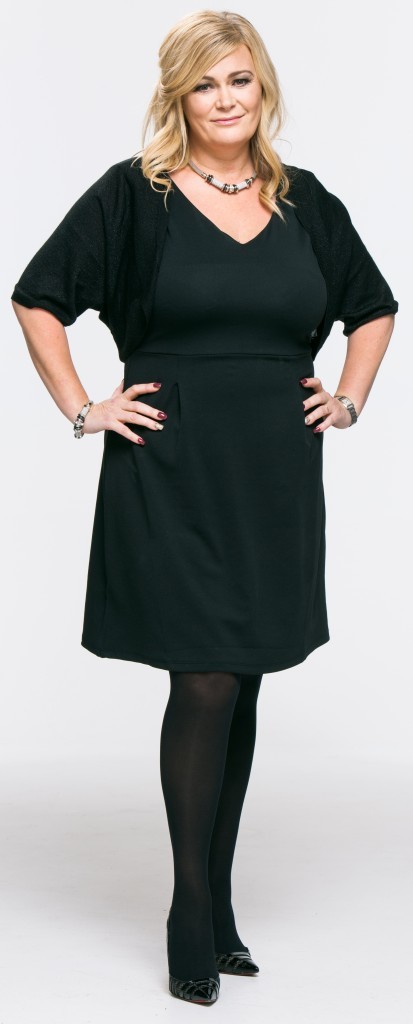 What's the best part about being a mum?
"I was an only child and I still have flashbacks to Christmas morning and playing Connect 4 on my own, so I decided at an early age that I would have a big family.
"Just knowing you have their unconditional love is the greatest thing.
"To look into their eyes and know the love isn't going to stop at any time is just the best.
"People come and go but your children's love is eternal."
What's the worst part?
"Judging yourself against other mums and beating yourself up a bit, feeling you are not enough.
"I look at other mothers and think they're accomplished and that their homes and kids are spotless and their children are impeccably behaved. Then you look at yourself and think you're a riot!
"I try not to get so stressed now about the smaller things, because they're not worth it.
"The advice I would give is to try to keep the head and look at the bigger picture."
---
Tour Dates
Jan 26-30 – King's Theatre, Glasgow, Feb 2-6 – Eden Court Theatre, Inverness, Feb 10 – Perth Concert Hall, Feb 11 – Caird Hall, Dundee Feb 12-13 – Beacon Theatre, Greenock, Feb 16-17 – Ryan Centre, Stranraer, Feb 18-20 – King's Theatre, Edinburgh, Feb 23-25 – Ayr Town Hall 
Contact theatre box offices for more info.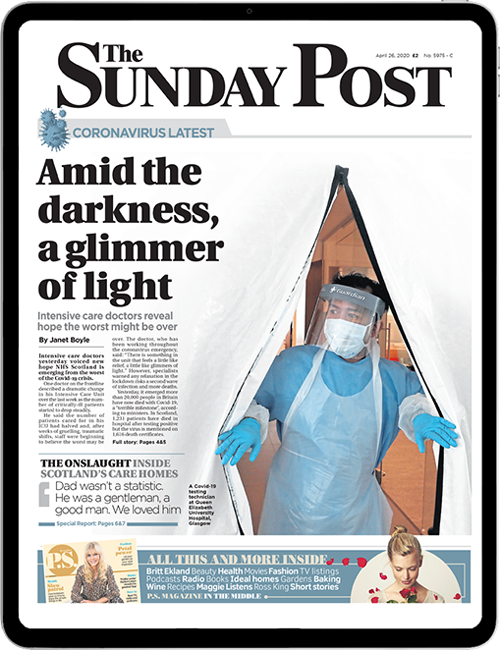 Enjoy the convenience of having The Sunday Post delivered as a digital ePaper straight to your smartphone, tablet or computer.
Subscribe for only £5.49 a month and enjoy all the benefits of the printed paper as a digital replica.
Subscribe