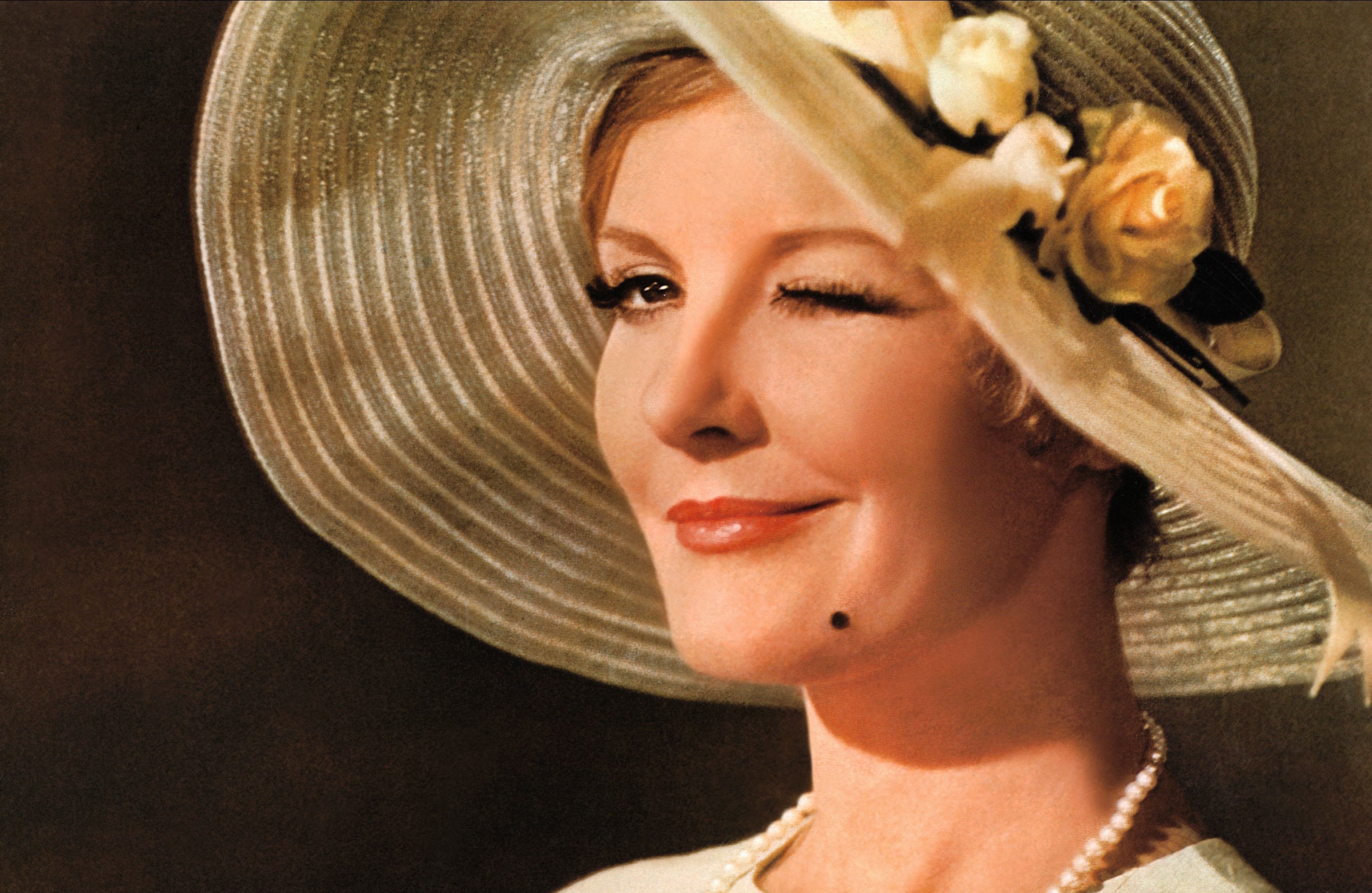 As Petula Clark was the subject of that iconic TV show not once, but three different times, it's fair to say Our Pet is an absolute giant.
Now 83 and still working, the girl from Epsom in Surrey has enjoyed fabulous careers in various fields, not least in music, with a clutch of hits across the world.
Born Petula Sally Olwen Clark, on November 15, 1932, her songs would make her famous in two languages, as she made many recordings in French.
The Little Shoemaker, Baby Lover, Downtown, I Know A Place, Colour My World and Don't Sleep In The Subway were loved around the globe, and still are.
She has sold almost 70 million records, not bad going for a lady who has often spent as much energy on her film work as she did on singing.
Her father, Leslie, was a nurse at Long Grove Hospital, as was her Welsh mother, Doris.
Leslie joked that he invented her name by combining the names of two ex-girlfriends, Pet and Ulla!
His sense of humour would soon be entertained by the lass herself — young Petula was a brilliant mimic, and her impersonations of Vera Lynn and Carmen Miranda brought roars of approval from family and friends.
Her singing with the chapel choir brought admiration, too, although it was setting eyes on Flora Robson that gave her the biggest inspiration of her childhood years.
Her father had taken her to see Mary Tudor at the theatre in 1938, and Petula later admitted: "I made up my mind then and there I was going to be an actress.
"I wanted to be Ingrid Bergman more than anything else in the world!"
Funnily enough, considering she would get her wish to act, it was the singing that took centre stage in those early days — her first performance in public was as a singer, rather than an actress.
This was with an orchestra in the entrance hall of a department store, Bentall's, in Kingston upon Thames.
She was six years old and her payment was a tin of toffee and a gold wristwatch.
Her big break, though, came at the much-more-mature age of nine, and entirely by happy accident.
She was at the BBC with her father to send a message to an uncle who was stationed overseas, only to have her broadcast delayed by an air raid.
While the bombing went on, a producer asked for someone to perform to calm their theatre audience, who were growing understandably nervous.
Up popped the precocious Petula, who said she could do Mighty Lak' A Rose, and the audience lapped it up. The girl was a natural.
She was then asked to do it all over again on air, and this would lead to more than 500 similar performances and appearances to entertain the troops.
Petula would also start touring with other child stars, the likes of Julie Andrews and other future superstars. They called her The Singing Sweetheart, and it's fair to say she sang for rather well-known figures.
George VI, Winston Churchill and Bernard Montgomery were among those who saw her, and she soon got the nickname Britain's Shirley Temple.
One of the British Army's favourite mascots, with the troops having her picture on their tanks during battle, she had well and truly arrived while still a child.
In 1944, doing her stuff at the Royal Albert Hall, film director Maurice Elvey loved what he saw and cast her as the orphan Irma in Medal For The General, a movie that left every audience weeping into their tissues.
This girl could excel at anything she turned her hand to!
Films such as Strawberry Roan and London Town would follow, as would Here Come The Huggetts, which would become a series of films, based on the famed radio series.
She'd already be working with Anthony Newley, Peter Ustinov, and Alec Guinness, going into the 1950s, and Petula was never out of the spotlight.
In a desperate hurry to grow up, like most kids, Petula was determined to get non-child parts, and they had to tell her: "You are still a kid, be patient."
Meeting Joe Henderson had been another special moment.
In her teens, she'd be romantically linked to the music publishing man, and he'd introduce her to Alan A Freeman, who along with Pet's father formed Polygon Records, and it would be for them that she'd record her first hit singles.
It's crazy now to think neither EMI nor Decca were overly keen on giving her a long contract (as they did with other future stars), so Dad's company gave her the deal, and she made hits.
Polygon would eventually become Pye, with whom she had further hits, all the way into the early 70s.
Not content with her own growing fame and fortune, Petula scouted for and helped emerging new talents, and Joe Henderson was also very adept at finding new kids and getting hits.
She'd become an international star, but it was in the late 50s that Europe really took to her big time.
Appearing at the Paris Olympia in 1957, she was jittery, suffering with a cold.
She was greeted with a loving crowd, and immediately asked to sign a contract for recordings.
Tours of France and Belgium, with Sacha Distel, delighted her, and the pair would remain bosom buddies until his death in 2004.
Petula also did something that the likes of David Bowie would do in years to come — recorded singles in many languages.
Just as Bowie would do versions of Heroes in French and German — Heros and Helden — so Petula did recordings singing in German, Italian, Spanish and French.
Doing this type of thing would see people like Nana Mouskouri get massive sales — people love you to at least try singing in their native language — and Petula also became a Eurostar.
Not that all this stardom across the water made her forget the UK — Sailor became her first UK No 1 in 1961, while Romeo and My Friend The Sea also shot into the Top 10.
Romeo, in fact, became her first gold disc, shifting more than a million copies worldwide.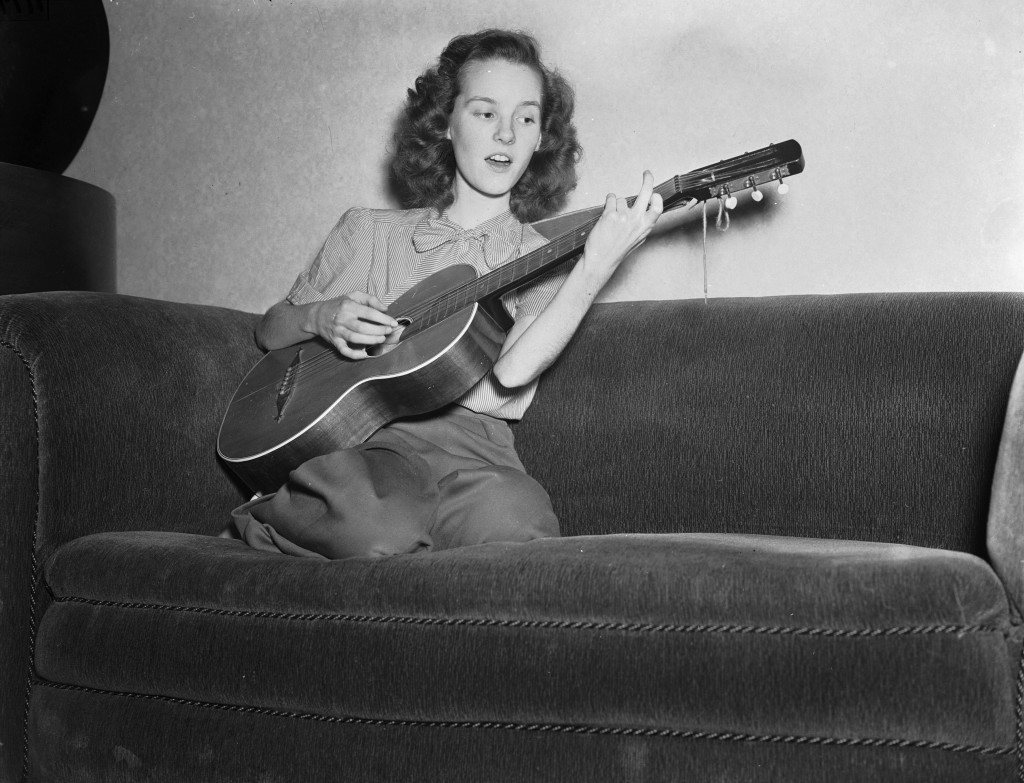 In France, Ya Ya Twist, a French take on rhythm 'n' blues hit Ya Ya, brought her a smash across Europe in 1962.
Why was it so unique? They say it was the only hit single featuring The Twist by a female.
That, despite the fact it takes two, a man and a woman, to do the dance.
She was so big by 1964 that she got the first of that This Is Your Life trio, the others coming in 1975 and 1996.
It was in '64, of course, that Downtown brought her a Grammy, for Best Rock & Roll Recording of the Year.
The following year got her another, a Best Vocalist, for I Know A Place.
A fashion icon from New York to Paris, churning out one hit after another in Britain, while having totally- different hits in Europe, starring in Goodbye Mr Chips, appearances with Ed Sullivan and Harry Belafonte — Petula was a girl who could do no wrong.
She still, somehow, had time to spot other talent — Richard Carpenter would credit Petula with spotting him and his sister Karen and telling record companies all about them.
In the years since her heyday, Petula Clark has continued to do her stuff, in the acting and singing worlds, has produced jazz, pop, done Love Song albums, Christmas albums, Duet albums, and been one of our greatest ambassadors.
Oh, and she has also managed to fit in getting a CBE from the Queen.
She almost married Henderson, but apparently the sheer amount of publicity worried him, and he is said to have claimed he didn't want to be just "Mr Petula Clark", so they broke things off.
She married publicist Claude Wolff in 1961, moving to France, and they had two daughters and a son, Barbara Michelle, Catherine Nathalie and Patrick.
She has her main home these days in gorgeous Geneva, Switzerland, but also has a holiday chalet in the French Alps, where she likes to ski, and has a small place in Chelsea, too.
As you can imagine, any time Petula sets foot in this country, she's treated as she ought to be — one of the greatest icons we have ever produced.
---
READ MORE
Dame Shirley Bassey says she still feels 'so young' as she heads for her 80th birthday
Search sinatra 100 years of Frank Sinatra: Ol' Blue Eyes set a standard no one else could hope to achieve