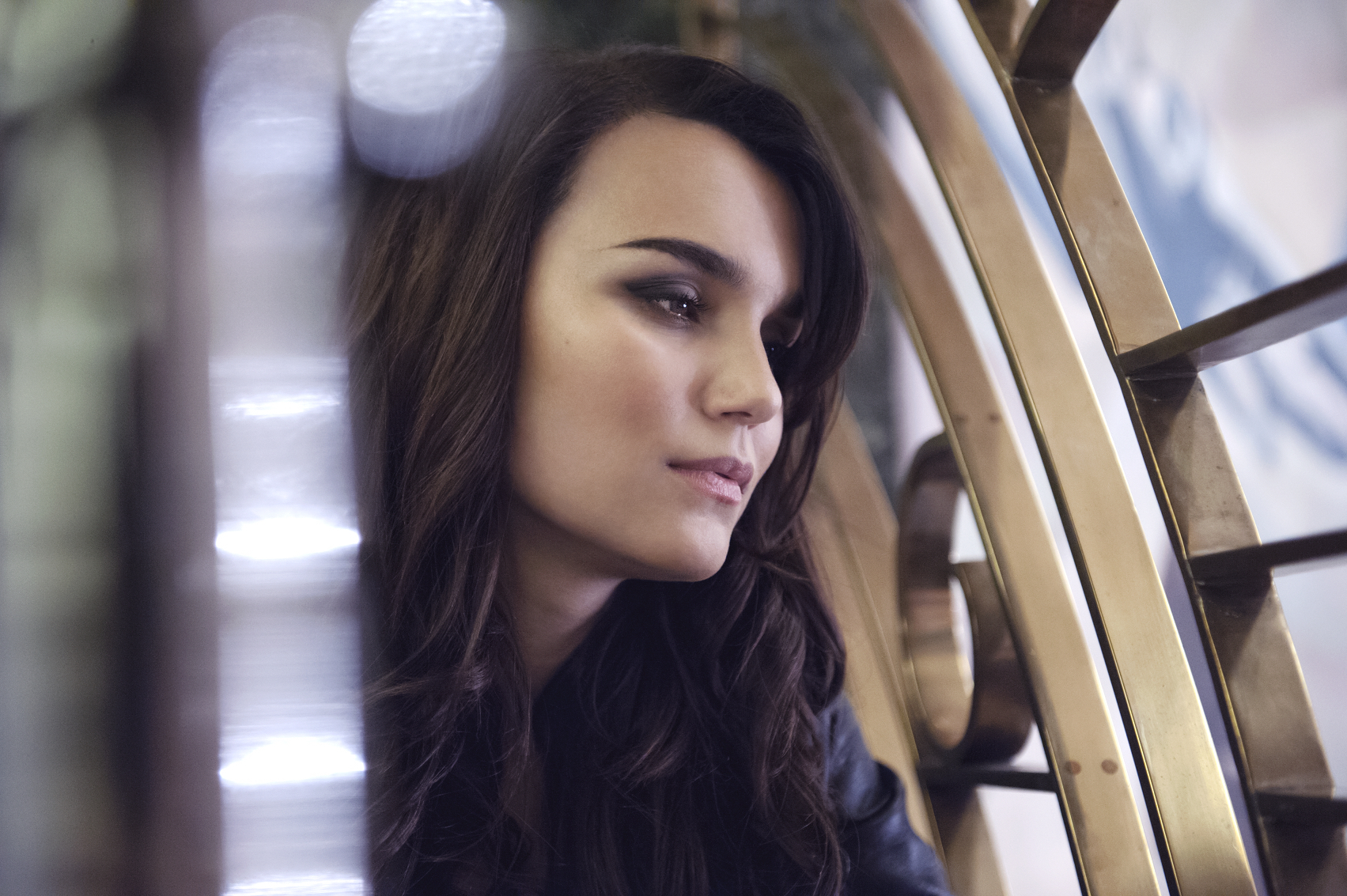 SHE'S been a West End performer and a solo star, a film actress and a reality TV favourite.
Pinning down Samantha Barks to only one thing is a tricky business – and that's just how she likes it.
Samantha, 25, shot to prominence by reaching the final of I'd Do Anything, the BBC talent show seeking a Nancy for a big London revival of Oliver!
Since then she's gone from one major project to another, including the movie version of Les Miserables and a globetrotting lifestyle.
"I have loads of different passions and mixing things up is what I like," Samantha told iN10.
"Film has been my main focus for the last few years.
"I've just finished a movie in Prague, in which I was playing an opera singer.
"And I got to go back into theatre last year when I went to San Francisco to do Amelie. Plus there's been my solo stuff.
"It all makes it so varied and no day is in anyway similar to the last.
"I never know where I'm going to be from month to month, but I enjoy that life.
"I like not settling anywhere, it's quite fun.
"I moved to London when I was 16 and when I was 17 I was on tour for a year, being in a different place every week.
"Since the Les Mis film I've been back and forward to America a lot.
"It can get a bit strange and confusing but you just have to be really organised."
Filming work on Interlude in Prague, with James Purefoy, finished in the past few weeks while already-completed Bitter Harvest, co-starring Max Irons, will be in cinemas later this year.
But it's Les Miserables, in which she played Eponine, that really catapulted her to worldwide attention.
It led to a performance at the Oscars, a night she'll never forget.
"I never thought I'd even get just to be there," admits Samantha.
"So to be singing there in front of these people I'd admired all my life was one of those things you have to pinch yourself to believe is happening.
"I remember thinking that it was the most glamorous few hours I'd ever have in my life."
Samantha was subsequently rooting for – and then cheering on – Les Miserables co-star Eddie Redmayne a couple of years later when he triumphed at the Academy Awards for playing Stephen Hawking in The Theory Of Everything.
"He was such a gentleman when we were making Les Mis, just the nicest guy.
"He never made you feel like any question was a stupid question. He'd just lie and say he hadn't heard this or that either and would help me out.
"It was my first film and it meant such a lot to have that when I was just starting out."
Samantha's travels will be bringing her to Scotland at the end of the month.
She will be opening a special season of outdoor concerts and performances, film screenings and family fun at one of the country's hidden gems, St Andrews Botanic Garden.
Byre In The Botanics is programmed by the Byre Theatre and Samantha will get proceedings under way on June 30. The season will run until August 6.
Barbara Dickson and Rab Noakes, Jacqui Dankworth and Capercaillie are also part of the line-up.
Samantha will be performing material from her new album and having only ever appeared in Glasgow, Edinburgh and Aberdeen, she says she's looking forward to her St Andrews show, the only Scots date on her UK tour.
"It's a real honour to be opening the season," she admits.
"The thing I'll be praying really hard for is good weather.
"I've played the Hollywood Bowl so I know how magical outdoor performances can be.
"But you're pretty sure there that it's not going to rain!"
Samantha saw all weathers during her most recent TV appearance as one of the celebrities in ITV's Bear Grylls: Mission Survive.
"It really helped put daily problems into perspective. I think, 'I survived all those challenges, I can do this,'" added Samantha.
Byre in the Botanics, June 30. For more information, visit standrewsbyreinthebotanics.com
---
READ MORE
10 Questions for actor Roy Hudd
Heather Small on her musical inspirations and her Miranda cameo