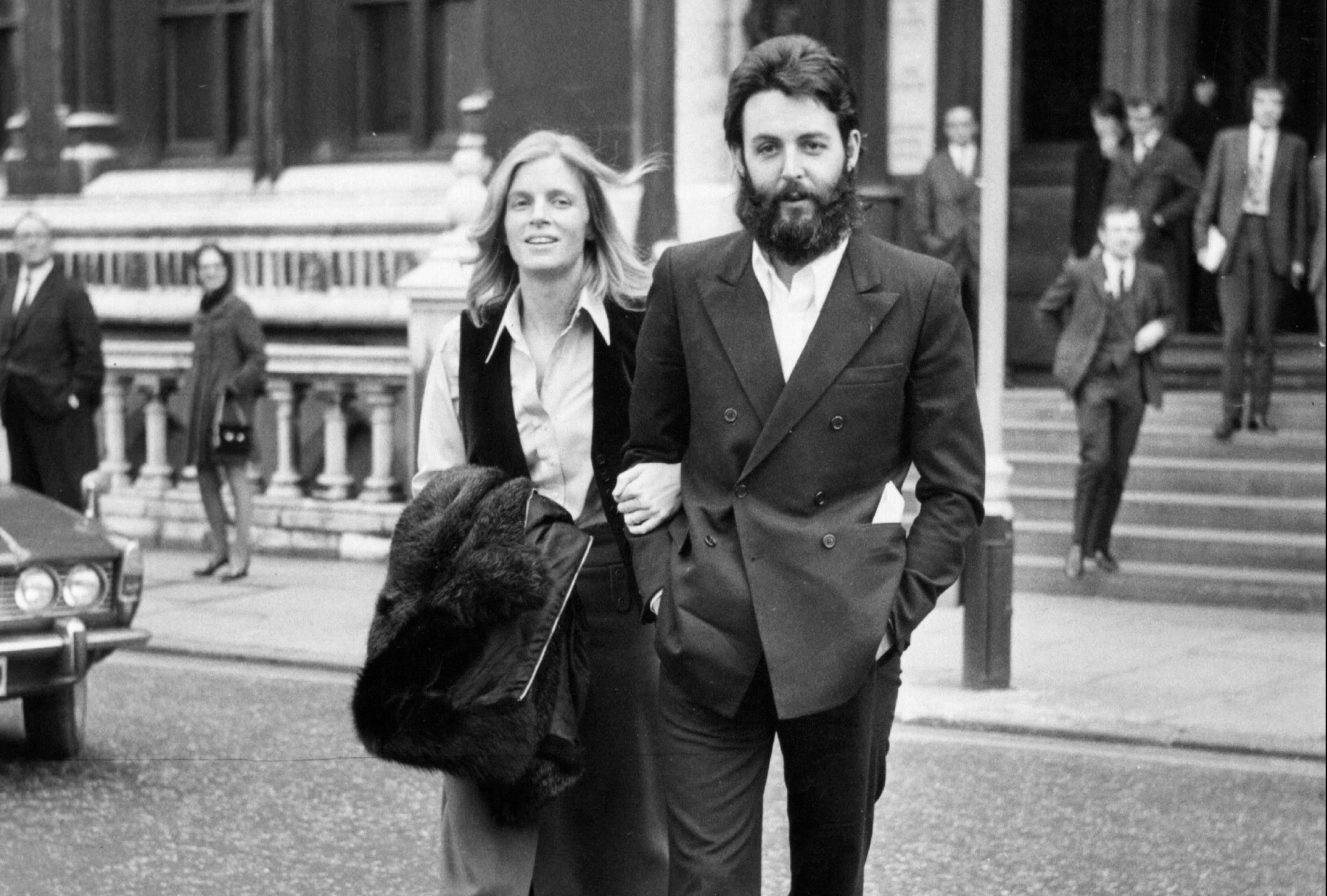 Macca had known for a good while that The Beatles weren't going to be together much longer, but his announcement that he was quitting shocked fans.
More than six months earlier, John Lennon had told Paul, George Harrison and Ringo Starr that he wanted out, but nobody had gone public until now.
The band weren't short of reasons for going their separate ways.
The presence of Yoko Ono in the studio — even sitting on McCartney's amplifier — had caused tensions.
And the death in 1967 of Brian Epstein had meant the four of them handled their own legal and financial affairs, which inevitably led to resentments, envy and grudges.
With hindsight, we can also say that the three main songwriters in the band had been sneakily keeping some great material secret, in the knowledge they would need it shortly for solo albums.
To some, they ought never to have stopped touring, as the lads had enjoyed it and concerts were a breath of fresh air.
Then again, they could do things on record that would never be replicated live — all those backwards tapes, barking dogs and other tricks would have been impossible!
The band felt increasingly frustrated that concerts were out of the question because they simply couldn't hear themselves play, with all that girly screaming.
Ringo Starr's 1973 solo LP, saw all four of them playing and singing, though not on the same tracks.
Later footage of Harrison and Lennon together, when John sang his bitter song about Paul, How Do You Sleep, suggested some had favoured others.
To be fair to George, he had more right to be frustrated than his other bandmates.
Often having his songs overlooked, he felt ignored and undervalued.
Imagine how he felt when Frank Sinatra described his classic song Something as a "Lennon and McCartney number"!
But it was George who was writing some of their best songs in the latter years.
There had always been niggling frustrations within the ranks — a couple of years earlier, Ringo had stormed out of the studio and taken a holiday, during the making of The White Album.
Imagine how he felt, too — McCartney simply played the drums himself, on the likes of Back In The USSR, which led to the cruel jibe: "Ringo wasn't the best drummer in the world — he wasn't even the best drummer in The Beatles!"
Who knows? Maybe their reputation has remained so formidable because they split up while still at the top.
---
READ MORE
Why June 6 1962 was a crucial date for Sir George Martin and The Beatles