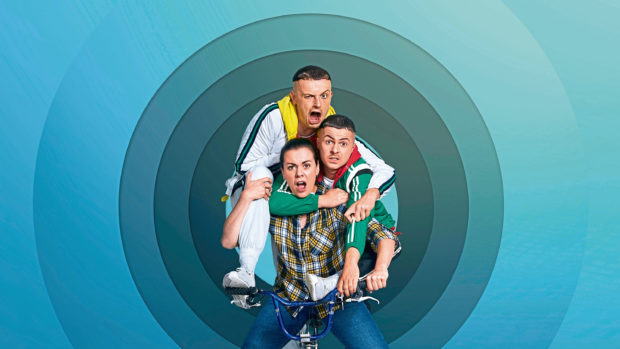 From complete unknowns to having filming interrupted by the country's leader, the cast of The Young Offenders can't quite believe the journey they've been on over the past few years.
Beginning life as a 2016 film before it was picked up as a series by the BBC two years ago, the Irish comedy has given the show's actors star status in their homeland, and a cult following in the UK.
It stars Alex Murphy and Chris Walley as lovable teenage rogues Conor McSweeney and Jock O'Keeffe, who are constantly in sticky situations.
Usually filmed in the duo's hometown of Cork, for the third series – beginning on BBC1 this week – they shot some scenes in Dublin along with Hilary Rose, who plays Conor's mum, Mairead.
It was there they were disrupted while filming in a car, when they were pulled over by an unmarked vehicle.
"There was a camera in the back seat and we were mid-scene and we were like, 'What does this guy want? We're filming'," recalled Hilary.
"Alex put down the passenger window and said 'Hey!' and the next thing we knew, Leo Varadkar leaned forward."
But the now former Taoiseach (the head of the Irish Government, a position he resigned in June) had a confession.
Alex said: "His driver said, 'Great show!' but we asked Varadkar, 'Do you like it?' and he said he hadn't seen it. He did say he'd heard it was great."
You'd be hard pushed to find someone in Cork who hasn't tuned in.
"The Cork people are so proud of the show," Alex continued. "There's not a street in the city we haven't filmed on.
"There was a photo in the paper a few years ago of us making the film, and no one's watching us. And then there was a photo from season one, and there are crowds of onlookers."
The third series sees the lads trying to make their way as young adults, while Jock navigates the path of becoming a dad.
"Conor and Jock are still getting into sticky situations, but now there's a baby as well," said Chris. "It's a major shift in their lives and they're trying to figure it all out together."
As for future series, 22-year-old Alex says the only issue could be that he and Chris, 25, don't look 16 anymore.
"At some points in the script, Jock will say, 'We can't do that, we're only 16', and off camera we say, 'Can we just not mention our age?' " he laughed.
"As long as we look young, I guess we'll see what happens. CGI is pretty good these days!"
The Young Offenders is available on BBC iPlayer now and airs on BBC1 on Friday at 9.30pm.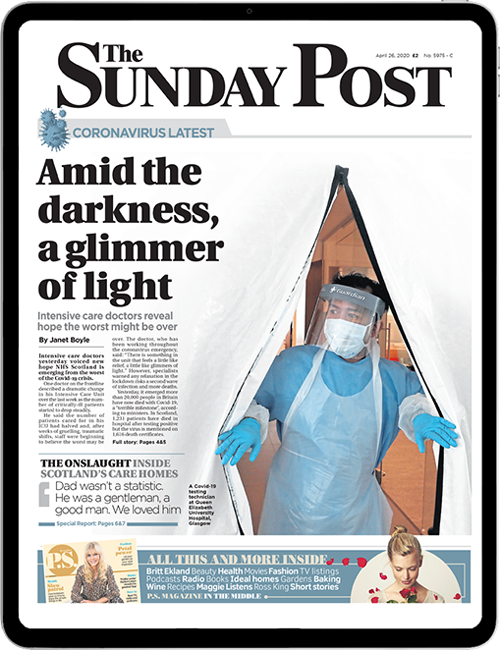 Enjoy the convenience of having The Sunday Post delivered as a digital ePaper straight to your smartphone, tablet or computer.
Subscribe for only £5.49 a month and enjoy all the benefits of the printed paper as a digital replica.
Subscribe