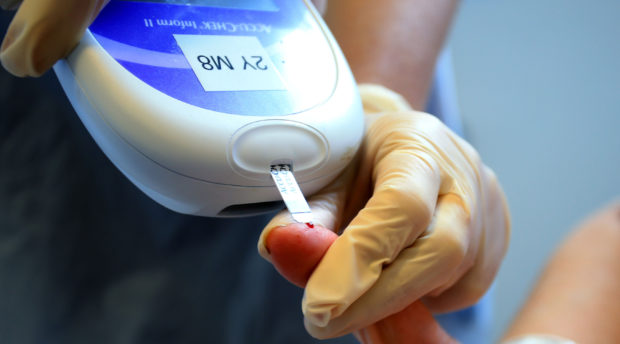 Today marks World Diabetes Day, an event created to raise global awareness of the condition and with a theme this year of 'the family and diabetes'.
Led by the International Diabetes Federation (IDF), World Diabetes Day focuses on themes related to condition.
It deals with the different types – Type 1, which is not preventable but can be managed with insulin injections, and Type 2, that is largely preventable and treatable but rapidly increasing in numbers worldwide.
There are various signs of diabetes, such as blurred vision, nausea and fatigue.
However, Type 2 diabetes can go undiagnosed for a long time, as those with the condition often do not experience symptoms.
Having regular eye checks is a good idea, as opticians can spot the signs of diabetes due to changes in the retina colour.
Today is #WorldDiabetesDay.

Over 420M people live with #diabetes. It's is the 7th leading cause of death ? & a major cause of costly & debilitating complications such as:
?heart attacks
?stroke
?kidney failure
?blindness
?lower limb amputationshttps://t.co/nuKkjXeGer pic.twitter.com/UZVESc7VQM

— World Health Organization (WHO) (@WHO) November 14, 2019
According to Diabetes UK, by 2025, more people with type 1, type 2 and all other forms of diabetes will benefit from new treatments that cure or prevent the condition.
They also forecast that more people will be in remission from type 2 diabetes and more people will get the quality of care they need to manage their diabetes well.
Fewer people will get type 2 and gestational diabetes, and more people will live better and more confident lives with diabetes, free from discrimination.
It's #WorldDiabetesDay & we're launching our ambitious new plan to end the harm caused by diabetes in a generation. You've helped us do so much already. But there's more to do. If we each do one thing today, we can change the future: https://t.co/Ks6x9LHg87 #Diabetes2025 pic.twitter.com/ru5XZ7t2wu

— Diabetes UK (@DiabetesUK) November 14, 2019
One of the early pioneers of diabetes research was British chemist Dorothy Mary Crowfoot Hodgkin, who won the 1964 Nobel Prize in Chemistry.
Among her most influential discoveries are the confirmation of the structure of penicillin and the structure of vitamin B12 in 1964.
She was also able to decipher the structure of insulin, which paved the way for diabetes treatments in years to come.
She won the Nobel Prize "for her determinations by X-ray techniques of the structures of important biochemical substances."
---
Find out more about diabetes at www.diabetes.org.uk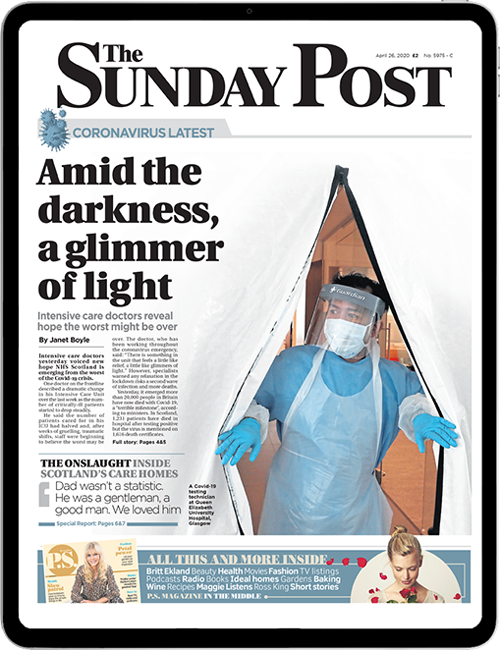 Enjoy the convenience of having The Sunday Post delivered as a digital ePaper straight to your smartphone, tablet or computer.
Subscribe for only £5.49 a month and enjoy all the benefits of the printed paper as a digital replica.
Subscribe