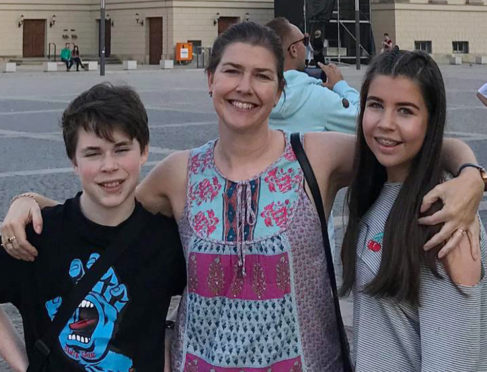 Growing numbers of schools are closing earlier in the day – putting pressure on busy parents.
Councils have a legal requirement to provide 25 hours a week of primary school lessons and 27 hours of lessons in secondary schools.
But growing numbers are condensing their school days by cutting break times, to allow schools to close earlier every day, or in many cases, finish for the week on a Friday lunchtime.
Now parents' groups are warning the move is putting parents under pressure, either forcing them to buy more childcare hours, arrange alternatives or take time off work so they can collect their children.
Figures obtained by The Sunday Post suggests that of 32 councils, 15 have changed timetables.
Eileen Prior, executive director of parents' organisation Connect, said closing schools earlier can be "very challenging" for families who have to juggle childcare and work.
She said: "Unfortunately and perhaps inevitably, some families will find the changes harder to deal with than others."
Satwat Rehman, director of One Parent Families Scotland, warned that some parents would be out of pocket. She said: "With around 50% of single-parent families living in poverty, the shortening of school days will place additional cost burdens on families at a time when they can least afford it.
"Having to pay more for additional childcare hours due to shorter school days will deepen in-work poverty and increased leisure time at home can lead to additional stress for parents having to manage on a very tight budget as they struggle to find the money for activities and household bills."
Scottish Conservative MSP Liz Smith, a former teacher who is the party's education spokeswoman, said The Post's findings show "a worrying trend across many local authorities".
A spokesman for teachers' union the EIS said schools are facing growing financial pressures and saving cash "could be a consideration in some cases".
He warned that a balance must be struck between teaching time and break time. He said: "Appropriate consultation is essential before any change takes place."
This month two Stirlingshire primary schools took the decision to end the school day 15 minutes earlier by cutting back on lunch breaks.
Stirling Council said the changes were backed by a majority of parents, but support worker Kerry Ross, 29, said: "Now I can't get my son on time.
"I need to have someone watch my wee boy every day for 15 minutes at the end of the day.
"My sister is in the same position.
"I take her kids to this school, so I drop off three kids on a Monday and Tuesday and now I can't pick up any of them because of the time change."
More than 200 schools in England have shortened the school day or are actively consulting on it in a bid to make savings.
When one local authority previously tried to reduce the number of hours of classroom time, they were met with opposition.
In 2015, West Dunbartonshire tried to cut two-and-a-half hours a week in a bid to save £1 million but parents successfully campaigned against it.
The Convention of Scottish Local Authorities said: "It is a matter for individual local authorities and schools who, after careful consideration, will take decisions."
---
The kids love their long weekend but I didn't love losing a fifth of my salary
Juggling work and motherhood is never easy but it has been made more difficult for Joanne Mallon, whose children have a half-day off school every Friday.
The 48-year-old works in financial services and lives in Edinburgh, where her daughter Caitlin, 16, and son, Jamie, 13, attend St Thomas of Aquin's High.
"Most Edinburgh schools finish early on Friday, so it's hard to find childcare as there is such a high demand," said Joanne.
"Over the years I've managed to secure flexible, part-time work and only recently started working five days now the children are older.
"I would have made that transition much earlier otherwise. It meant I had to give up a fifth of my salary. Until recently, I didn't feel comfortable leaving them alone for the afternoon – it was too much responsibility for Caitlin.
"At work, Fridays tend to be quieter in Edinburgh as a knock-on effect, as people either work part-time or from home.
"There is an upside – the kids enjoy having Friday afternoon off. It makes for a longer weekend."
City of Edinburgh Council said: "Time spent in the classroom remains the same for pupils but the hours are spread over four and a half days. This allows pupils to take part in sports and other activities on a Friday afternoon and for staff development sessions."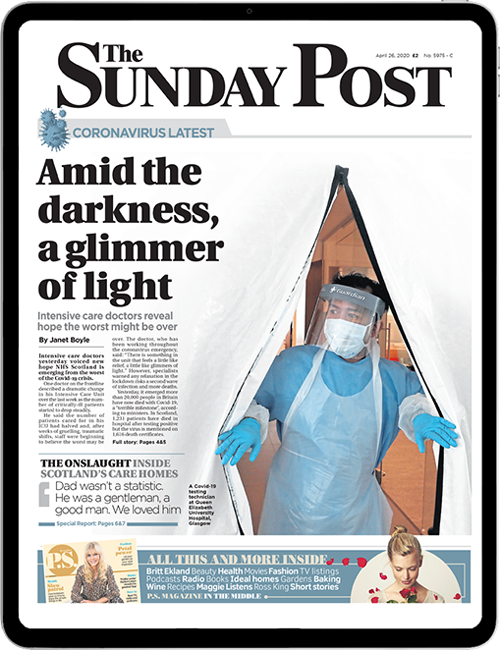 Enjoy the convenience of having The Sunday Post delivered as a digital ePaper straight to your smartphone, tablet or computer.
Subscribe for only £5.49 a month and enjoy all the benefits of the printed paper as a digital replica.
Subscribe