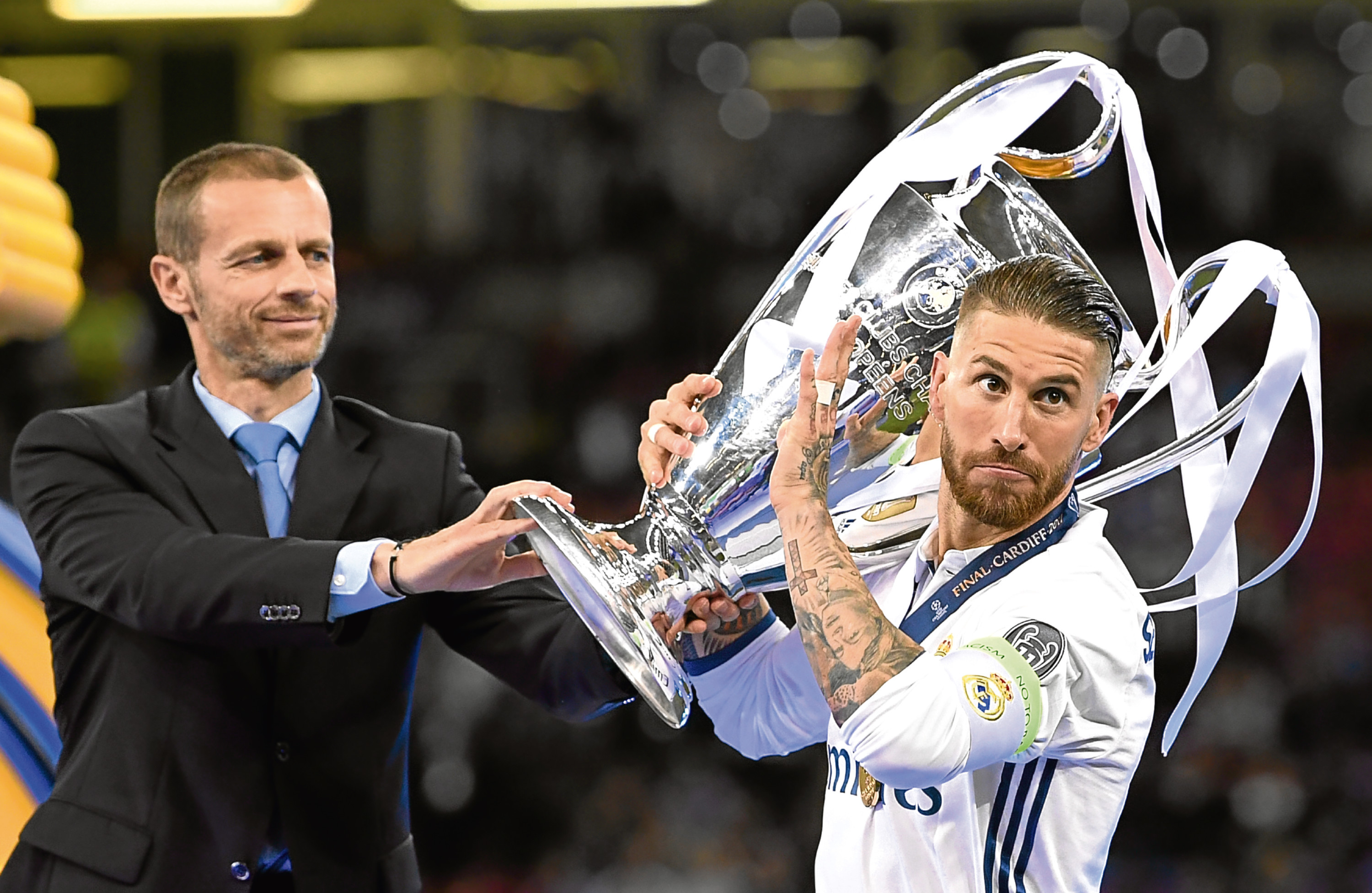 ENGLISH clubs are still playing catch-up with Spain's top teams, and Manchester City may have to wait another three seasons to win the Champions League.
Those are the conclusions drawn by Gaizka Mendieta, Sky's Spanish football expert, as the big beasts of the Premier League attempt to end La Liga's recent domination of Europe's elite competition.
Chelsea, Tottenham and Liverpool all face Spanish opposition in the group stages and it's likely that any English team that progresses to the knockout rounds will sooner or later have to get past Spain's best to stay in the tournament.
La Liga clubs have won six of the last nine European Cups, including the last four.
"If you look at the numbers then, yes, the Premier League is playing catch-up," says Mendieta.
"The Spanish teams are better prepared for European football than Premier League teams are.
"That doesn't mean to say the Premier League isn't a very strong league, it's just that you often get distracted.
"Usually, whoever does well in the Champions League will not do well in the domestic League.
"The Premier League is more demanding because there is no winter break. Having a break pays off for the Spanish clubs when it comes to Europe.
"It is very intense when you have no break. You play non-stop and you also play more games in a shorter period than you normally would at any other time of the season — and in worse conditions.
"All this has an impact on your fitness and affects you mentally.
"I think to compete better in Europe, you need to stop the Premier League for two weeks — that is important.
"I also think that generally the Spanish authorities try to help teams in the Champions League more than they do in England when it comes to the fixtures, where it seems more difficult to move matches. That makes it another positive for the Spanish clubs.
"I believe the two teams in England best equipped to handle both competitions are Manchester United and Chelsea because they have good experience in the Champions League.
"Experience is very important in this competition, so I think they will be the strongest.
"Manchester City seem very focused on the Champions League, but I think if they go all out for that competition, they will struggle in the Premier League.
"Pep Guardiola was brought in to win things, but in his first season, he found that very difficult.
"As far as winning the Champions League is concerned, it's more a case of eventually with City.
"Maybe it will take another three years. To establish yourselves in Europe, as Barcelona, Real Madrid and Bayern Munich have done, takes years of history.
"Now, Paris Saint-Germain are also there because of the money they have spent, so it's going to be even harder for a club like City."
Another Spanish view comes from ex-Liverpool forward Luis Garcia, whose controversial semi-final winner at Anfield against Chelsea set up the dramatic Istanbul triumph 12 years ago.
This year, Liverpool had to take the play-off route into the Champions League group stages, but Garcia insists they can lift the trophy in Kiev next May.
He believes that Jurgen Klopp's current squad is stronger than the one Rafa Benitez had in 2005.
"If you look at the performances, you can say yes, why not win it," says the Spaniard.
"It happened with us. Teams didn't know anything about us until we were in the final. People were surprised and these players can be a surprise, too.
"The group is all right (Sevilla, Spartak Moscow and Maribor) and this team is a lot better than we were in 2005, so I don't think anyone can say Liverpool can't do it."
Whether or not they can, Garcia expects Klopp to break his trophy duck at Anfield.
"He's been at the club for nearly two years and he's been trying to build a team like he was doing in Germany," he says.
"I think he's doing a good job. He brought in the players he wanted, but it's time to show the team is ready to face everything.
"This has to be the year the trophies are coming back to the club."
If that is to happen, there's bound to be a key role for Philippe Coutinho, who was the subject of several bids from Barcelona in the summer but who remains at Anfield following the owners' decision not to cash in.
Having played for both clubs, Garcia understands as well as anyone the dilemma the Brazilian faced as the Spanish club tried unsuccessfully to prise him out of Merseyside.
"Liverpool are improving and are known in every corner of the world, but they haven't been getting trophies to match their history," he says.
"At the moment, there is probably also a difference in talent between the two clubs.
"Players will always want to do better. We saw it with Fernando Torres and Luis Suarez and this time with Coutinho, who has been doing fantastic.
"But the club said from the first minute that they didn't want to sell him because they know how important he is.
"It's true that it's not easy to tell Barca to go away, but the kid has been fantastic because he hasn't said any words.
"I don't know if the transfer will happen next year, but I'm glad he is staying at Liverpool because he's a fantastic player, very professional and a great kid."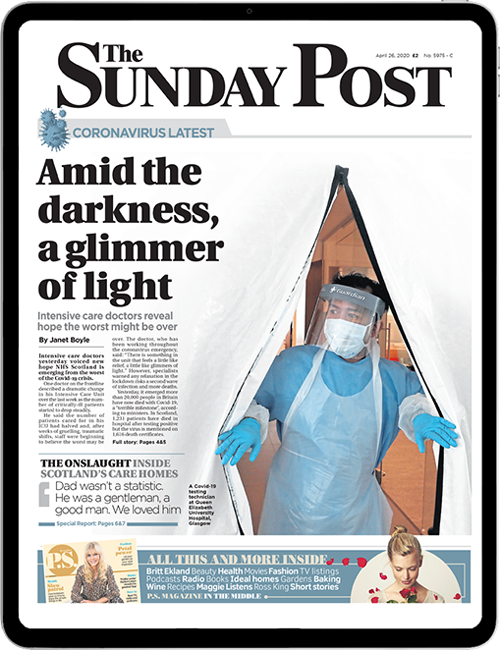 Enjoy the convenience of having The Sunday Post delivered as a digital ePaper straight to your smartphone, tablet or computer.
Subscribe for only £5.49 a month and enjoy all the benefits of the printed paper as a digital replica.
Subscribe