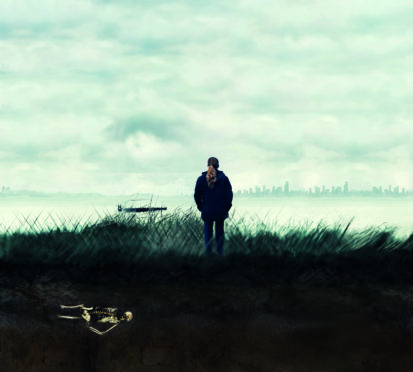 Nordic Noir has captured the imagination of TV audiences around the world, triggering a fascination with the most grisly of crimes.
Scandi thrillers such as The Killing, Borgen and The Bridge keep millions of viewers hooked on the darker side of life – and death.
Few of the brutal murders would ever be solved without the dedicated work of backroom forensic scientists.
However, while fiction might suggest Scandinavia is home to an unending conveyor belt of elite crime-solvers, in real life investigators have been forced to turn to Scottish experts for help.
Danish police have headhunted one of Scotland's top scientists, Aberdeen-based Professor Lorna Dawson, to help set up a specialist forensic crime lab and assist with cracking its first case.
In her forensic work, Lorna can pick up the tiniest of clues by analysing soil around a dead body, as well as by examining suspects' clothes, jewellery, car and other personal items.
Often, something as innocuous as a minute splash of dirt lodged in a shoe can provide the vital piece of incriminating evidence.
Lorna, a member of the National Crime Agency, is the principal soil scientist in the environmental and biochemical sciences group at the James Hutton Institute.
A forensic soil expert, she has worked on more than 100 cases in the UK and abroad and is an invaluable contact for overseas police forces struggling to prise open baffling murder cases.
Lorna's high-profile successes include helping to nail Alexander Pacteau, who killed Irish nurse Karen Buckley, double-murderer taxi driver Christopher Halliwell, and Darren McKie, the Greater Manchester police inspector who killed his wife inside their home before dumping her body in a lake.
Lorna was also involved in the investigation into a mother and baby home in Tuam, Ireland, where babies were believed to have been buried in unmarked graves.
More recently, she was asked by Brazilian police to help convict a soldier who murdered his wife.
Like many other killers, he was caught after painstaking analysis of soil found on his shoes.
Lorna, 60, said: "The forensic work involves examining microscopic traces of soil which become trapped in suspects' shoes, clothes and cars and even the side of a boat.
"We also examine patches of mud on spades and trace them to exact spots where bodies have been buried.
"Each sample of soil can be unique to the area where it is found: unique in a range of chemical, physical and biological characteristics including soil carbon profile elemental composition and mineralogy.
"Soil in one field is different from that in the next so we can tell whether a suspect has been somewhere he denies being. We also use what we call multi signatures to help find a likely location for unknown soil.
"We compare results from a questioned sample with database values which are georeferenced and linked back to a likely location.
"Besides helping identify murderers, we also bring closure to families whose loved ones are victims. That is extremely important."
Lorna's work with the Tuam investigation led to the discovery that babies had been buried at the home.
More recently, a Danish National Police delegation visited her Granite City labs.
Officers approached her for help in establishing their own forensics unit in collaboration with the University of Copenhagen.
"I am advising them on the set-up of a soil forensic service and am currently working on their first case," said Lorna. "I am mentoring one of their lead researchers, Mette Frimodt-Moller, and her team so that they get it right."
Danish detective police inspector Henrik Skov Nielsen said: "We had heard about Lorna's work and are keen to set up a forensics unit of the same calibre here.
"We visited her unit in Aberdeen last September and were impressed with the work.
"When suspects say nothing about the crime there are big demands on forensics to provide the evidence.
"It's a superb aid in providing irrefutable evidence."
Nielsen, 55, Danish National Police's project manager of research and development, believes the work combines science and crime.
"My job is to discover new forensic tools," he said.
"Lorna is already helping with a murder case in Denmark.
"It's ongoing and we cannot say anything about it at the moment."
When she left school to study geography and geology at university, Lorna never imagined herself as a forensic expert.
She grew up on her father's potato farm near Forfar and, as she accompanied him on the tractor, she learned that some fields produced better harvests than others.
"I realised that the soil varied a lot from field to field and I suppose that was my first step towards research into soil forensics," added the scientist.
"To be honest, I never, ever thought I would go on to help solve murders."
Her vast forensic knowledge also makes Lorna an invaluable off-the-record source for some of the world's most successful crime writers, including the queen of Tartan Noir.
"Val McDermid called me last week to research a new novel," she said.
"I am speaking at the launch of Alex Gray's new book,The Stalker, on March 21, at Waterstones.
"I feel tremendously privileged to be able to work in this field of research."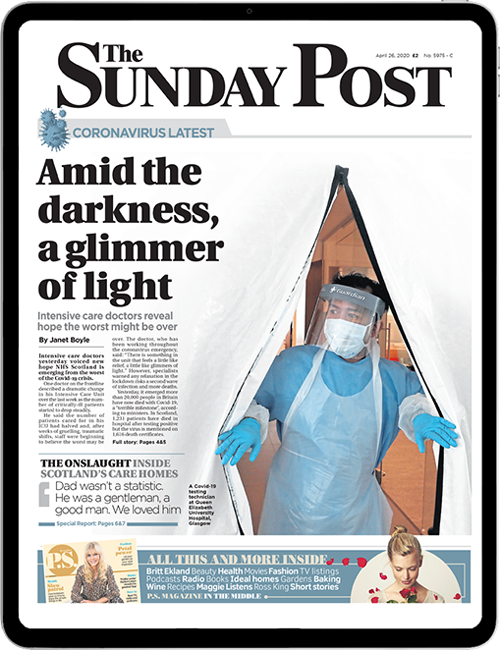 Enjoy the convenience of having The Sunday Post delivered as a digital ePaper straight to your smartphone, tablet or computer.
Subscribe for only £5.49 a month and enjoy all the benefits of the printed paper as a digital replica.
Subscribe