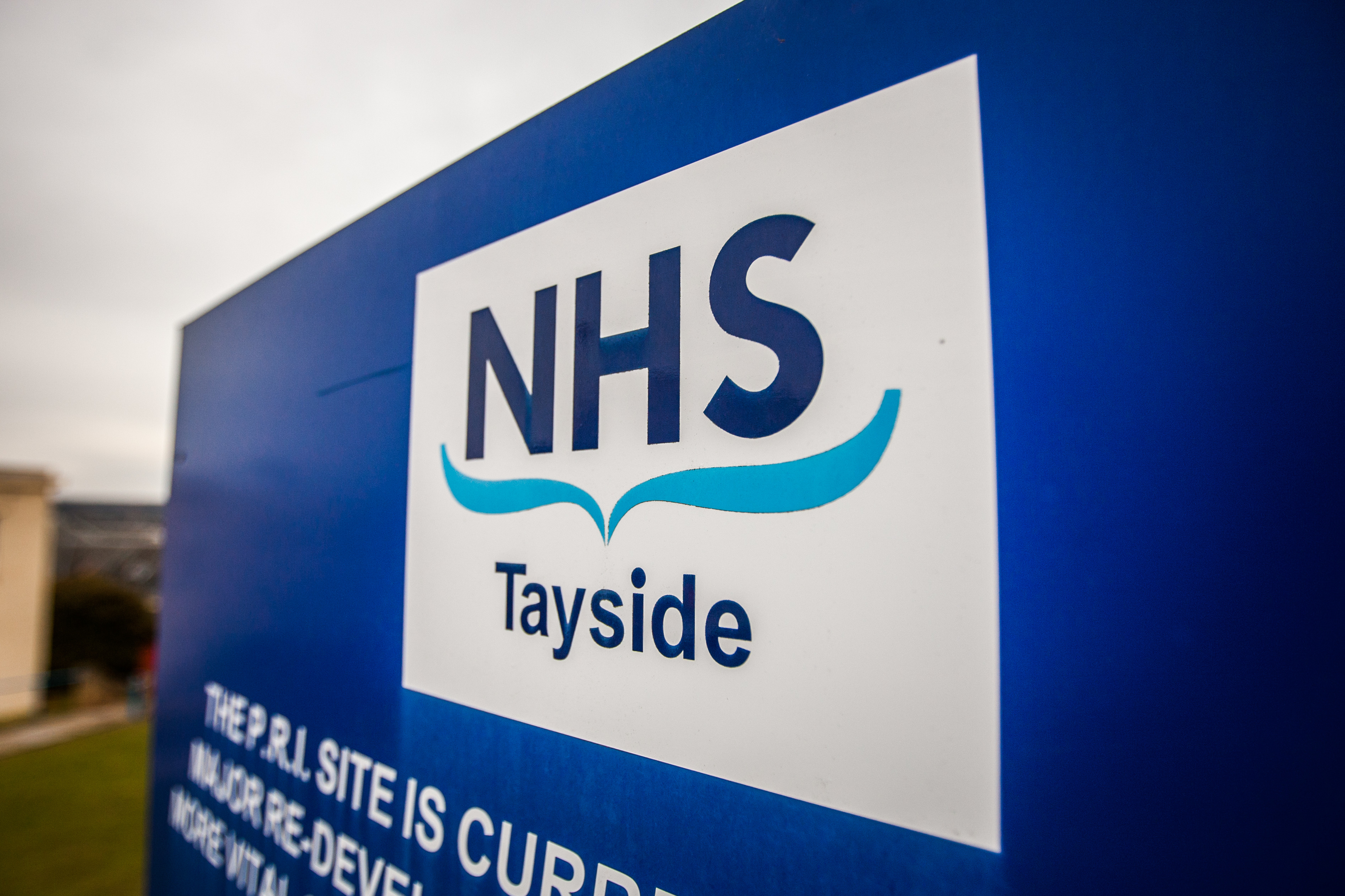 THE reasons why a whistleblowing champion quit a scandal-hit NHS board can be revealed today.
We told last week how Munwar Hussain had stood down from NHS Tayside, where he was a non-executive board member and whistleblowing champion, after claiming the board was failing to take his concerns seriously.
But today, we can reveal his resignation letter details the alleged failures around the bullying of doctors in training, which allegedly led to the suicide of one medic, senior managers' pay, waiting times for child and adolescent mental health services and slow progress of reforms.
A further issue Mr Hussain said he brought to the attention of chair John Brown is around "inappropriate dosage of patients", related to chemotherapy for breast cancer.
Last week The Sunday Post revealed how Mr Hussain had quit his role a claiming serious allegations had been ignored.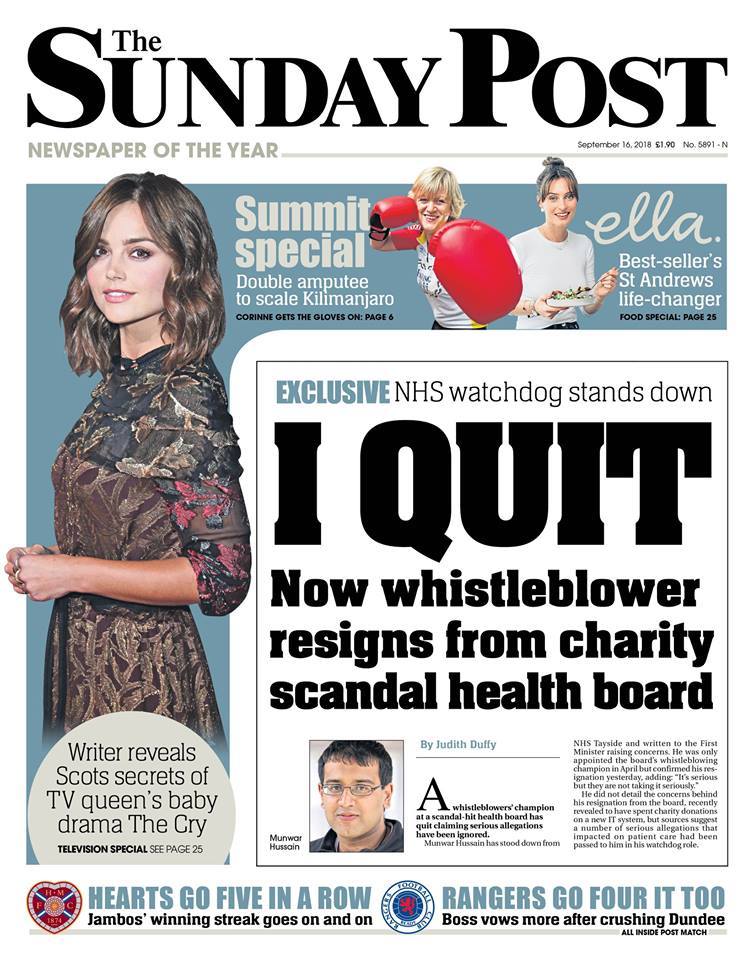 It led to the matter being raised in the Scottish Parliament, with Health Secretary Jeane Freeman insisting his claims had prompted action.
Ms Freeman told MSPs last week: "I will write to Mr Hussain with my responses to all of them, but they are all being followed up by the board."
She said the General Medical Council (GMC) will be involved in terms of the allegations raised about doctors in training.
The GMC said: "We take concerns of this kind very seriously."
NHS Tayside said it takes "each and every concern raised through the whistleblowing process very seriously."
Resigning issues
Junior doctors
The most serious concern raised in Mr Hussain's letter centres on whistleblowing allegations of "systematic bullying and negative cliques" of junior doctors.
He said there were claims that people were raising issues, including "allegations that a previous trainee took their own life and the stress was unbearable for some", but these were not being acted upon by managers.
Dr Lewis Morrison, chair of BMA Scotland, said: "Everybody has the right to work in an environment where harassment and bullying are regarded as unacceptable."
Mental health
Mr Hussain raised concerns about waiting times for the CAMHS, citing figures showing patients waiting less than 18 weeks was just 37.3%. The most up-to-date figures, published after Mr Hussain wrote his letter, show it is now 34.4%.
A spokeswoman for The Scottish Children's Services Coalition, which campaigns to improve services for vulnerable children and young people, said it welcomed a review of mental health services.
She said: "Action is long overdue, as children and young people have been significantly impacted."
Plan for change
NHS Tayside has a programme called Transforming Tayside, which it says aims to develop new "service models and pathways" over the next five to 10 years and deliver "safe, high-quality services".
But Mr Hussain claimed a progress update had given "no assurance of any activity to transform" and there is "no impetus to change".
Matt McLaughlin, Unison Scotland head of health, said: "There is undoubtedly a culture across NHS Scotland which is in denial of the challenges that the organisations face. It makes life very difficult for people. People need to stop playing gesture politics. We need a realistic consensus for the NHS in Scotland."
Openness
Mr Hussain said he requested full remuneration details of all board members and senior managers, including expenses, be given as "part of the annual accounts".
He added: "I was assured this would be considered as part of the governance review, however this has not been taken forward."
He also raised concerns over a lack of transparency over spending on consultants saying: "I believe a significant amount of money has been used to pay for individuals, organisations, auditors and associated into NHS Tayside but there is a lack of transparency of accounting for any of the decision-making of this for the public."
Cancer drugs
Mr Hussain states in his letter he escalated a concern relating to "inappropriate dosage" to the chairperson, which he followed up on "numerous occasions".
The issue is centred on a cancer drug for breast cancer.
Government agency Healthcare Improvement Scotland (HIS) was called in last year to investigate concerns that women with breast cancer in Tayside were being given lower doses of a chemotherapy drug than other women in the UK.
NHS Tayside said a review by HIS is taking place and the Royal College of Physicians would also to carry out an investigation.