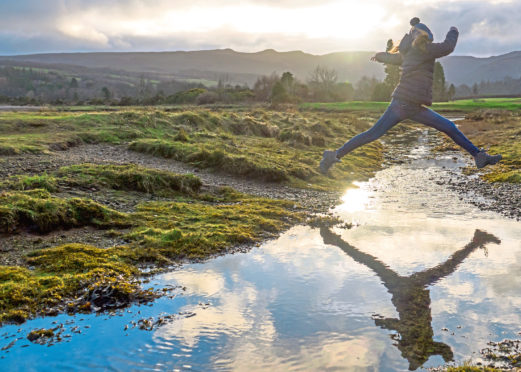 January is a time when we're likely to feel down. So how do we know if what we suffer is the winter blues or something more serious? Dr Jane Graham is an integrative psychotherapist.
Here she tells Sally McDonald the Honest Truth about SAD (seasonal affective disorder).
---
Why is January such a sad month?
We are more likely to suffer with low mood during January than at any other time of the year. There are factors, such as increased financial pressures following Christmas, family conflict and poor weather with less sunlight.
This year we have additional pressures from Covid-19, like economic setbacks, job losses and the poor health – or even death – of loved ones. So, we may be at an increased risk of feeling low or out of sorts this year.
Are the "winter blues" really a medical condition?
The term "winter blues" is another name for SAD (seasonal affective disorder). SAD often starts in autumn and continues through winter, lifting in spring.
It is a diagnosable depression. Symptoms and severity affect everyone differently.
How do we know if we're simply out of sorts or suffering from something more serious?
Feeling low, fed-up or out of sorts tends to lift more easily and more quickly, usually within days.
If you have been having these symptoms for more than two weeks or you notice them getting worse, it is time to talk to your GP.
What are the symptoms of seasonal affective disorder?
SAD symptoms are often similar to those of mild to moderate depression. They can include feeling irritable, stressed or anxious, withdrawing socially and being less active than usual.
Sufferers may have trouble getting off to sleep, or even sleep too much. Appetite may decrease or increase, sufferers may feel listless, they might also lack motivation and energy.
What else can we do to help ourselves?
Avoiding alcohol is important, as it's a depressant. It can increase anxiety and lower mood, impact on sleep and reduce the effectiveness of antidepressant medication.
Keeping active is important. Walking outdoors is invigorating and helps the body release endorphins that reduce the perception of pain and boost mood. Exercise also increases oxytocin levels, helping to lift our mood, reduce anxiety and help people bond and empathise more.
Staying warm, having warm drinks and cooking healthy food containing lots of vegetables is important. The feeling of being safe and taken care of, even if it is self-care, increases oxytocin levels, and reduces anxiety and boosts the immune system.
Indulging in your hobbies is advised, as is staying in touch with people – subject to government Covid-19 restrictions. If you can't see people on a socially-distanced basis then phone, or video call. It's good for you and for them.
Do vitamin supplements help?
Research confirms we don't get enough Vitamin D from the autumn months through to spring due to lack of the right kind of sunlight.
Vitamin D helps lift mood. With bad weather keeping us inside, we are likely to be vitamin D deficient.
So it is advisable to take a supplement during the winter months which can be bought in supermarkets or pharmacies. However, if you are prescribed regular medications you should check with your GP first.
What happens if all of the above fail and mood remains low or worsens?
Don't wait. Arrange to see a GP and access professional help. The GP will ask about how you are and whether you can keep yourself safe, to help identify how severe your depression and anxiety is. The GP may offer antidepressant medication that helps to stabilise mood. It may take four to six weeks before improvements are felt. Evidence shows that the combination of medication along with talking therapies is most effective.
You will be able to access your local NHS IAPT (Improving Access to Psychological Therapies) service for structured psychological support as part of your treatment.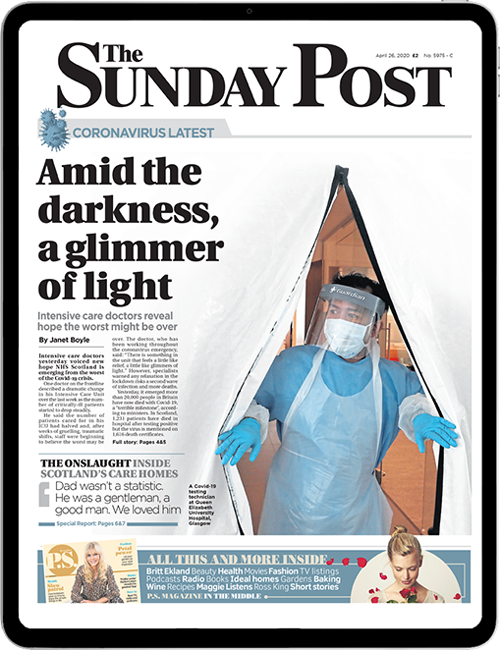 Enjoy the convenience of having The Sunday Post delivered as a digital ePaper straight to your smartphone, tablet or computer.
Subscribe for only £5.49 a month and enjoy all the benefits of the printed paper as a digital replica.
Subscribe