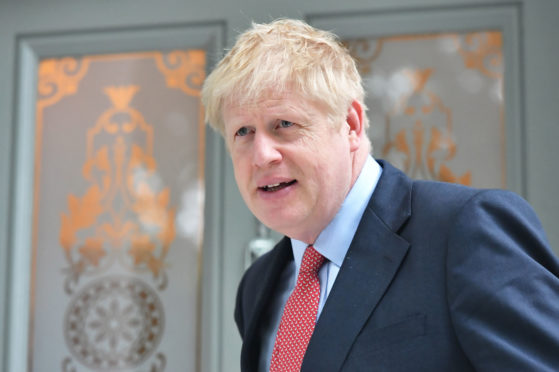 Boris Johnson yesterday admitted that the leak of diplomatic cables criticising Donald Trump were "embarrassing" but insisted that they were not a threat to national security.
Scotland Yard launched a criminal investigation into the leak of emails sent by Britain's US ambassador Sir Kim Darroch on Friday.
But Johnson said the prosecution of journalists would have a "chilling effect" on public debate.
The secret cables described Trump's White House as "inept" and "dysfunctional", prompting a furious response by the US President.
Johnson, previously described by Trump as "a friend of mine", refused to support the diplomat in a debate with Jeremy Hunt, prompting the ambassador's resignation on Wednesday.
But yesterday Johnson told Tory supporters that he was opposed to the prosecution of journalists if they publish any more leaked diplomatic cables from Sir Kim.
He said at a Tory leadership hustings in Bedfordshire: "In my view there is no threat to national security implied by the release of this material. It is embarrassing but it is not a threat to national security.
"It is the duty of media organisations to bring new and interesting facts into the public domain. That is what they are there for.
"A prosecution on this basis would amount to an infringement on press freedom and have a chilling effect on public debate. That is my view."
His rival Jeremy Hunt earlier tweeted to also criticise the Metropolitan Police for its warning to journalists.
He said: "These leaks damaged UK/US relations and cost a loyal ambassador his job so the person responsible must be held fully to account. But I defend to the hilt the right of the press to publish those leaks if they receive them and judge them to be in the public interest: that is their job."
Earlier, Johnson admitted his reported lack of support for Sir Kim had been a factor in the envoy stepping down.
He said: "I probably should have been more emphatic that Kim personally had my full support."
Sir Kim Darroch's emails, in which he said the Trump administration was "inept" and "dysfunctional", were released to a newspaper last weekend.
His comments drew a furious response from President Trump who denounced him as a "very stupid guy" and a "pompous fool" and said that the White House would no longer deal with him.
Sir Kim announced on Wednesday he was resigning, saying his position had become "impossible".
In the House of Commons on Thursday, Foreign Office minister Sir Alan Duncan said an internal Whitehall inquiry had found no evidence the leak was the result of computer hacking.
Instead he told MPs the focus was on finding "someone within the system who has released illicitly these communications".
A criminal probe is being carried out by the Met's counter terrorism unit, which is responsible for investigating breaches of the Official Secrets Act.
Assistant Commissioner Neil Basu issued a warning to the media that they could face prosecution if there was any further publication of the documents.
Yesterday afternoon he issued a fresh statement, saying he has "no intention" of seeking to prevent editors from publishing stories in the public interest.
But he went on to say the publication of the documents could constitute a criminal offence "and one that carries no public interest defence".
Labour shadow chancellor John McDonnell and ex-chancellor George Osborne also criticised the Met.
Ian Murray, executive director of the Society of Editors, said: "I cannot think of a worse example of a heavy-handed approach by the police to attempt to curtail the role of the media as a defence against the powerful."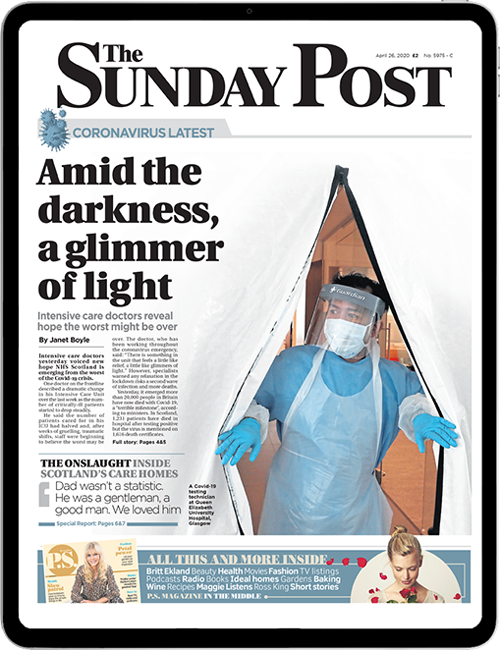 Enjoy the convenience of having The Sunday Post delivered as a digital ePaper straight to your smartphone, tablet or computer.
Subscribe for only £5.49 a month and enjoy all the benefits of the printed paper as a digital replica.
Subscribe