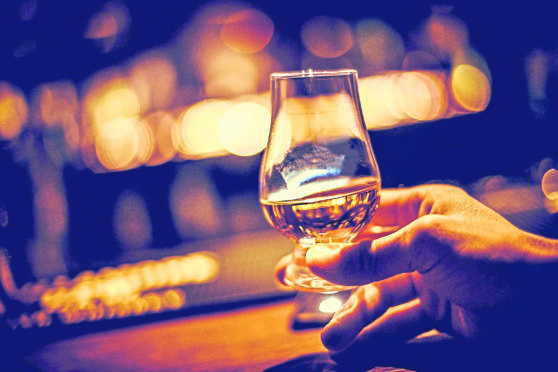 Hundreds of small businesses relying on whisky-related tourism will be at risk if Scotland presses ahead with a ban on promoting or advertising alcohol, experts warn today.
The Scottish Government is consulting on banning drink firms sponsoring festivals and sports events, selling alcohol-branded merchandise and booking television and billboard adverts. It claims the measures will help curb excessive drinking and prevent young Scots being exposed to alcohol advertising.
However, business and tourism leaders have warned the measures will do little to curb problem drinking while threatening shops, bed and breakfasts and other small operators relying on whisky-related tourism.
Association of Scottish Visitor Attractions chief executive Gordon Morrison said the policy "would bring our whole tourism industry to its knees". There were nearly 2.2 million visits to whisky distilleries in Scotland in 2019, with visitors spending almost £85 million. Millions are spent on branded merchandise such as whisky glasses, baseball caps, jackets and T-shirts.
Morrison, whose association represents more than 240 organisations, said: "So many other businesses depend on the visitors who come to take these tours and enjoy one of Scotland's greatest assets.
"One of the alcoholic drinks named whenever there is mention of problem youth drinking is Buckfast which never advertises anywhere, so clearly advertising is not having the effect the government seems to think it has.
"These proposals are simply not going to work unless the country is prepared to witness the death knell of one of our most successful industries and everything else that depends upon it."
The proposals could also see a ban on displays of alcohol at the end of aisles in shops and supermarkets and alcohol kept out of sight behind till areas, similar to tobacco.
Ewan MacDonald-Russell, deputy head of the Scottish Retail Consortium, said: "We are deeply concerned the proposals in this consultation will have significant cost and add operational complexity to shops with no clear evidence of measurable health benefits.
"We'd estimate the changes to shops alone would run to tens of millions of pounds.
"Bluntly, this consultation needs to be ditched, and a new process started which engages fairly with all interested parties to deliver policy measures which are realistic, proportionate, and evidence-based. The current approach is sadly none of these."
The proposals could also affect attractions like the multi-million pound Johnnie Walker Experience visitor centre on Edinburgh's Princes Street.
Whisky giant Diageo, which owns Johnnie Walker, said it was "deeply concerned" by the Scottish Government's proposals.
"They will do little to support those in need of help, while significantly impacting vital sectors, such as hospitality, tourism and sports," said a spokesperson.
Whisky consultant and author Blair Bowman said the proposals could have a devastating impact on whisky tourism.
He said: "If this was any other country in the world, they would do everything they could to support their national drink. And here we are for some reason trying to constantly shoot it down."
Orkney and Shetland MP Alistair Carmichael, who is a vice-chair of the Westminster all-party group on Scotch whisky, described plans as "bizarre".
The Lib Dem MP said: "In terms of tackling alcohol abuse, I don't think it shifts the dial even the fraction of a millimetre.
"I honestly don't think that anybody ever looked at a Highland Park T-shirt or an Ardbeg water bottle, saw the branding on it and thought, 'Oh, that looks good, I must have another whisky'."
He warned that small tourism businesses, rather than the distilleries themselves, might be hardest hit.
He said: "The big international brands might see a bit of a downturn, but I don't think they're going to be the ones who will be hit hard. If you run a bed and breakfast, or if you have a self-catering cottage in the islands and islands in a part of the country that has a big visitor economy based on the Scotch whisky industry, you will be the ones who lose business."
SNP MP Angus MacNeil, whose Western Isles constituency includes distilleries and breweries, said: "You would hope that the government wouldn't be overzealous and legislating for the sake of it.
"But at the same time, we have to remember that when minimum unit pricing for alcohol was coming in, the alcohol groups delayed the legislation for quite a long time."
He suggested festivals and sports events could be exempt from the alcohol promotion ban, adding: "A measured approach has to be taken."
The proposals are being backed by campaign groups such as Alcohol Focus Scotland, which claims the public is being "constantly bombarded" by alcohol marketing. Chief executive Alison Douglas said it made alcohol consumption seem "normal and desirable" when the reality is it is responsible for one in 15 of all deaths in Scotland.
She said after the launch of the Scottish Government's consultation: "Children and young people, and people in recovery, are particularly affected. They tell us that they see alcohol marketing everywhere and it prevents them being able to fully live and thrive in their communities."
The Scottish Government described alcohol-related harm as "one of the most pressing public health challenges that we face".
It said an average of 700 people are hospitalised and 24 people die each week from illnesses caused by drinking alcohol, adding: "That's why we have taken forward initiatives such as minimum unit pricing in the face of significant challenge from some quarters of the alcohol industry.
"The public health minister will be meeting key stakeholders during the consultation period, to hear directly from them."
The consultation closes on March 9.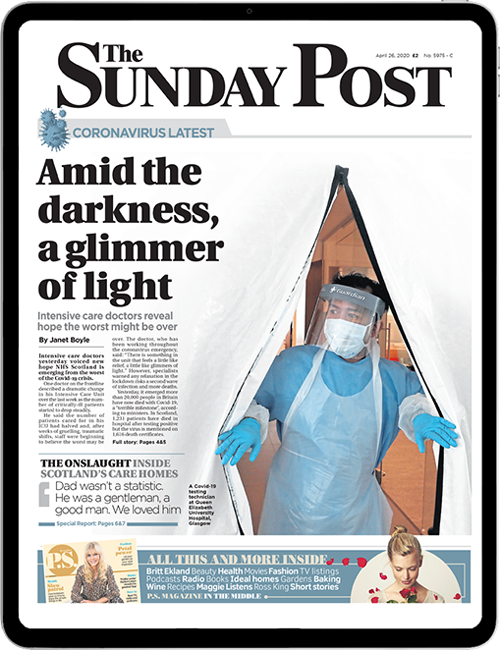 Enjoy the convenience of having The Sunday Post delivered as a digital ePaper straight to your smartphone, tablet or computer.
Subscribe for only £5.49 a month and enjoy all the benefits of the printed paper as a digital replica.
Subscribe