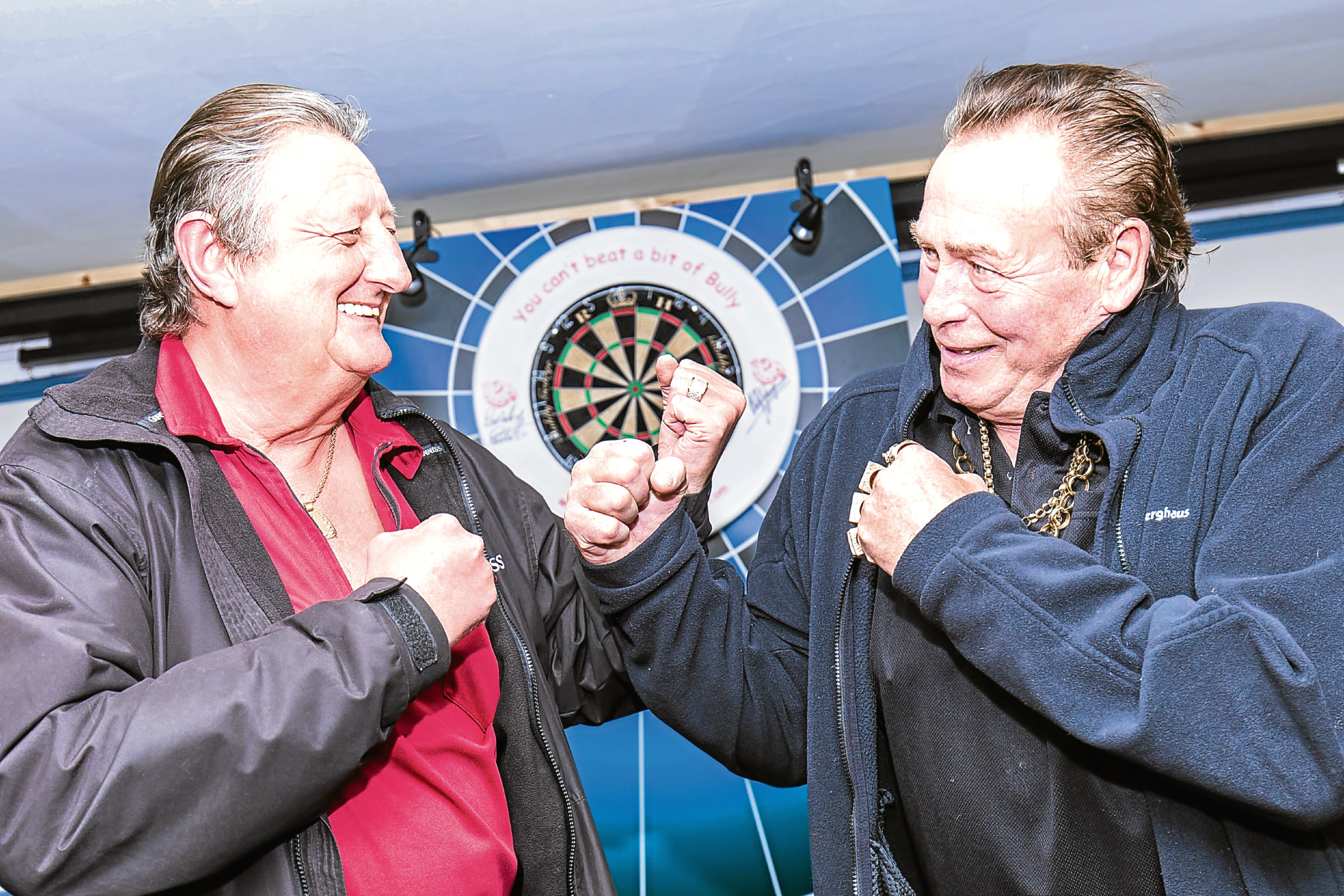 FOR a man known as the Crafty Cockney, Gaelic was always likely to prove a bit of tongue twister.
So the Failte sign – meaning "welcome" – was a bit of a puzzle to five-times world darts champion Eric Bristow.
"I've been to Japan and Japanese makes more sense. Who can understand this?" said the 60-year-old in stunned disbelief.
Bristow was in Stornoway on the Isle of Lewis – where there are plenty of crafty crofters – to play alongside his great rival, Bobby "King of Bling" George.
Promoter Davie Hanson of Scottish Darts Exhibitions admitted the trip north had been a bit of a cultural shock.
"Our driver is from Stoke and he couldn't make sense of the Gaelic signs either – we said 'don't try and figure them out, just head north'," he confessed.
George, meanwhile, was walking with the aid of a stick after injuring his hamstring in January.
Inhaling from a vapouriser, he was being weighed down by several gold chains around his neck, a stack of gold watches and arm bands on his left hand, plus four large diamond studded rings for good measure.
Unsurprisingly he was spotted on the MV Isle of Lewis ferry and one star-struck fan even followed him into the toilet. "He asked for a photograph with me while I was having a pee. I said, 'hang on a minute mate 'til I've finished.' I've known worse," he admitted.
"In one place I was actually sat on the toilet when a pen and paper was slid under the cubicle door with a request to sign it. I did, of course."
George thought it was his first trip to the Outer Hebrides, until he was reminded that he had been to the isles four times over the last 30 years – but the 71-year-old could not remember any of his previous visits!
"That's the trouble with darts, it knackers you out," said George.
For Bristow, 60, the only darts player to receive an MBE, it was definitely his first trip to the far flung isles. He revealed: "I've played everywhere from Sydney Opera House to on a plantation in Jamaica – and now Stornoway Sea Angling Club. It ticks a box."
Bristow admitted that having survived the Australian Jungle in I'm A Celebrity Get Me Out Of Here! in 2012, the Outer Hebrides would not test his endurance.
But he was surprised to learn that the islanders enjoyed delicacies like pickled baby gannet – known as Guga. "I've eaten the backsides of possums and crocodile feet. I will eat anything with a pulse," he said.
Sporting a glowing tan and clutching a roll-up, Bristow immediately ordered the first of several pre-match pints of Guinness after disembarking the ferry, where the surprised skipper even invited him up to the bridge after a slap-up cooked breakfast, which included Stornoway black pudding.
The pair agreed to take on local players amid feverish anticipation given this was the biggest darts occasion ever held on the island.
In front of a packed house of 150 baying fans, George made a typically flamboyant entrance bedecked in jewellery and golden cloak and holding a candelabra to the Queen song We Are The Champions.
Club manager and keen darts player Andy Dowie said: "It has cost four figures and I will just cover my costs but to bring these legends here is worth every penny.
"Bristow is to darts what Pele is to football. If he can survive the jungle he can survive Stornoway."
Bristow beat George to win his first world title in 1980, in a game that put darts on the map.
Nearly 40 years later the pair have helped do the same in a night to remember in the Outer Hebrides.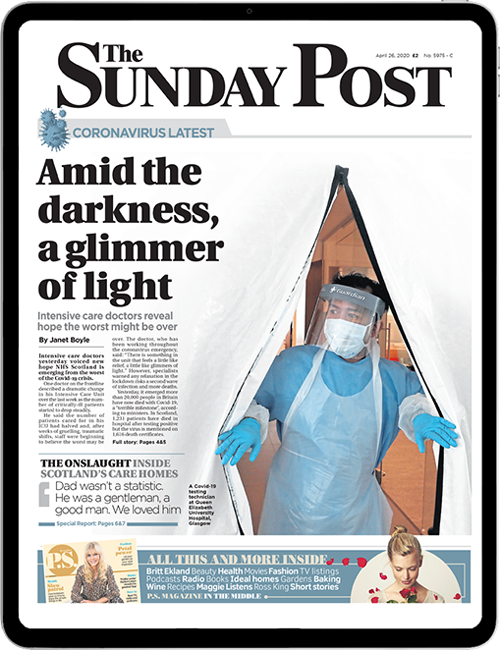 Enjoy the convenience of having The Sunday Post delivered as a digital ePaper straight to your smartphone, tablet or computer.
Subscribe for only £5.49 a month and enjoy all the benefits of the printed paper as a digital replica.
Subscribe