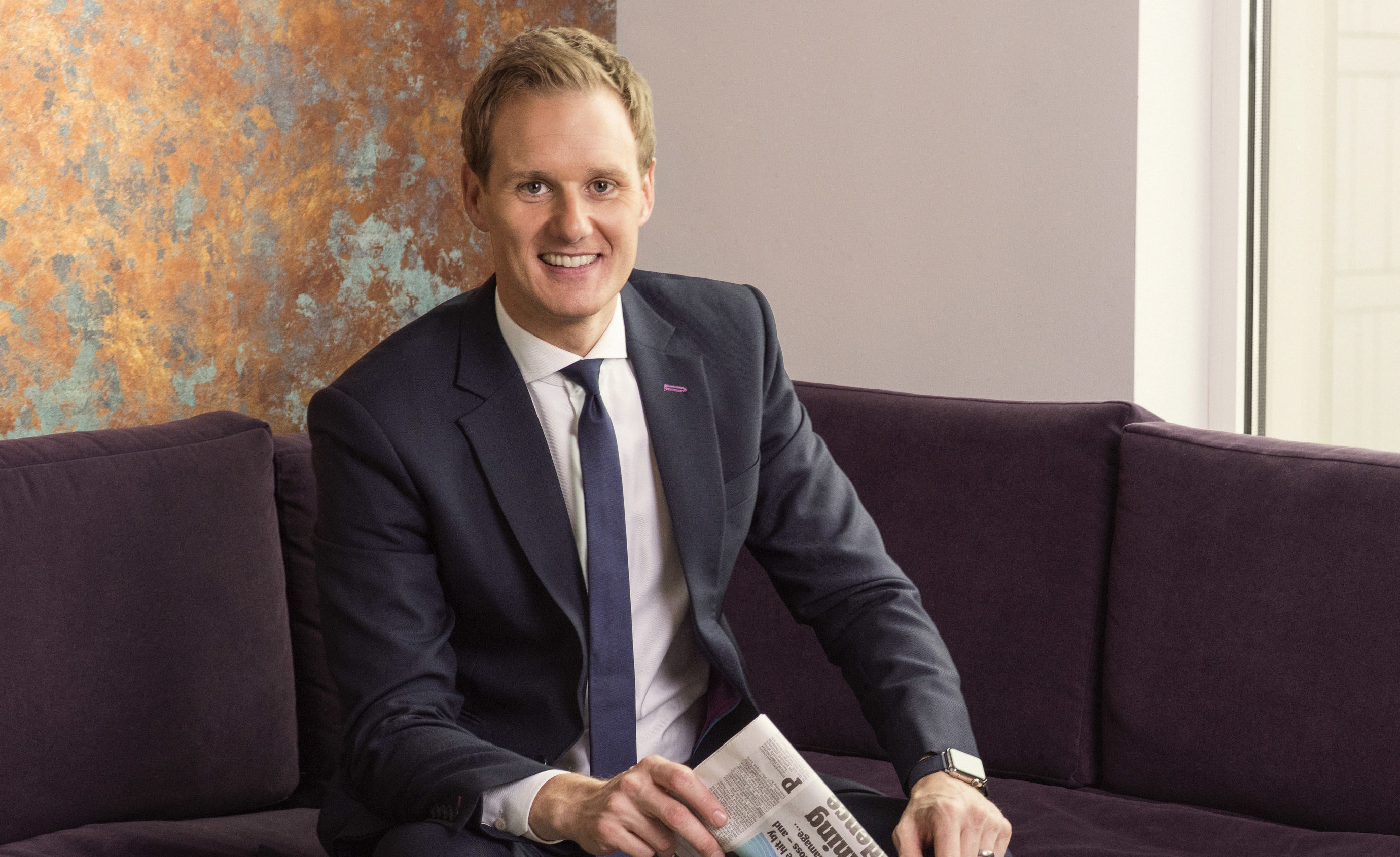 FOR millions of people, he's one of the faces that starts their day.
And Dan Walker has just notched up a little milestone – his second anniversary on the BBC Breakfast sofa.
But as he settles down to speak to iN10 – not easy as he's also host of Football Focus, will be on Sport Relief this week and has been signed up for a new quiz show – he insists it's a team affair.
Dad-of-three Dan is usually teamed with morning telly veteran Louise Minchin and he reckons it's a perfect pairing.
"From the first minute she was brilliant at settling me in," says Dan, 40. "We genuinely get on really well and we have from the start.
"I know there are all sorts of problems at the BBC and things that need sorting out, but there's certainly not a problem with equality on the BBC Breakfast sofa now.
"That's a good message to send out. I like working with her, I think she likes working with me and from the number of people that stop me to say they're enjoying it, I hope that comes across."
There are certainly plenty of people qualified to have an opinion as the BBC show is the nation's favourite telly breakfast show.
Despite a resurgence since the arrival of Piers Morgan alongside Susanna Reid, Good Morning Britain is still well behind the 1.5 million-plus who tune in to the Beeb each morning.
Something about which Dan and the ever-mouthy Mr Morgan regularly exchange tweets.
"Piers is a professional wind-up merchant," smiles Dan.
"I actually like him, we get on well and we have a bit of fun.
"We send each other private messages laughing at some of the foolishness that gets written about our TV spat. He and Susanna do a really good job but it's a very different programme to ours.
"The thing that really annoys Piers is that we still get double the audience. As someone who permanently preaches about how silver medals are pointless, I know that annoys him."
It's a source of great pride to Dan that it's to the BBC that a majority of people turn when big developments occur.
Three million cosied by their firesides as the "Beast from the East" savaged Britain earlier this month.
"When there's a disaster, a bomb, terrible weather, when people really care then it's BBC Breakfast they switch on," says Dan. "That's a huge responsibility.
"When I was working on the morning of the Manchester bomb, and having to tell viewers that people have died going to an Ariana Grande concert, you have to do it with great care.
"It's not the 10 O'clock News, families are sitting around having breakfast and you have to tell them some pretty grim facts.
"It's a wonderful job, but it's difficult at times."
While GMB's improved ratings have been partly attributed to feistiness and a combative interview style, Dan's adamant that a more measured approach is anything but dull.
"I've never been a shouter. There are some interviewers who rant and force their opinions on people and there are others who use the cuddle, cuddle, punch technique.
"I'm one of them. There's a perception from a small, but vocal, number of people that if you've not ended up in an argument with somebody then you've not done a good job.
"I fundamentally disagree. You can be robust, you can be diligent but you don't have to shout.
"I always think the most important thing on TV is to be natural, and not try to be something you're not."
Being on TV in the first place actually wasn't in his game plan.
Inspired by two teachers – Mr Lowles in history and Mr Torr in sport – Dan planned to follow them into the profession and on finishing his history degree at university he applied for a teaching course in Sheffield.
"I was the only person turned down. They said I was too immature to be a teacher, which was a bit of a kick in the teeth.
"My girlfriend, now wife, Sarah was working in a bakery and heard about a radio station's football commentary competition, which I won."
That, and doing a broadcast journalism course, set Dan on the way to radio and then TV success.
Doing that course was actually part of the advice he'd received years before when, as an 11-year-old, he wrote to broadcasting legend Des Lynam.
"I told him I liked his moustache and asked how to get his job!" says Dan. "He actually wrote back with very detailed advice and when people ask me now, I pretty much pass on the same advice.
"I've been lucky enough to meet and thank him since and he's always there to say well done. Or occasionally 'try this instead'. But he's the master and I'll listen to anything he says."
Dan is well aware that he's in the rare and very fortunate position of having a foot very firmly in both the news and sports camps.
He's one of the BBC's main sports presenters, hosting Football Focus, heading to the World Cup this summer and in demand for other high-profile coverage.
In addition, it was announced this month that he'll also be turning his hand to being a quiz show host.
He'll be heading to the BBC studios in Glasgow shortly to film strategy game show Chase The Case, which we'll see later this year.
It will fulfil a long-held ambition for the self-confessed quiz superfan.
"As a kid I used to be quiz master on holidays or family gatherings and I've got literally hundreds of quiz books in the house.
"I've always enjoyed the dynamic of a quiz. And it'll be nice to do a show where you don't have to deliver bad news."
Despite all the demands on his time – and, course, that 3.11am alarm call – the top priority is always Sarah and their three kids Susanna, 10, Jessica, eight, and Joe, seven.
"To them I'm just dad who gets the normal amount of grief kids give dads. They find it weird sometimes if people ask me for a photo or stop to talk to me about things, but they just laugh it off.
"None of them watch Football Focus because they're all busy doing stuff on a Saturday and they'll just see five or 10 minutes of Breakfast as they brush their teeth and get ready for school.
"I love work, but my principal job in life is to bring up my children with my wife.
"That is far and away the most important thing to me. If I can get that right, then that's job number one."
The one other thing on his plate is a BBC against ITV rowing challenge on the Manchester Ship Canal for Sport Relief.
"Interestingly Piers, who claims to be this great sporting Titan is not taking part in this physical challenge," adds Dan.
"He's pulled out, well aware that he doesn't want another silver medal in his collection.
"So Charlotte Hawkins is representing Good Morning Britain and I'm representing BBC Breakfast.
"Fingers crossed we're victorious, because we can't be allowing ITV to go home with the bacon."
Breakfast, BBC1, daily; Sport Relief, BBC1, Friday, 7pm.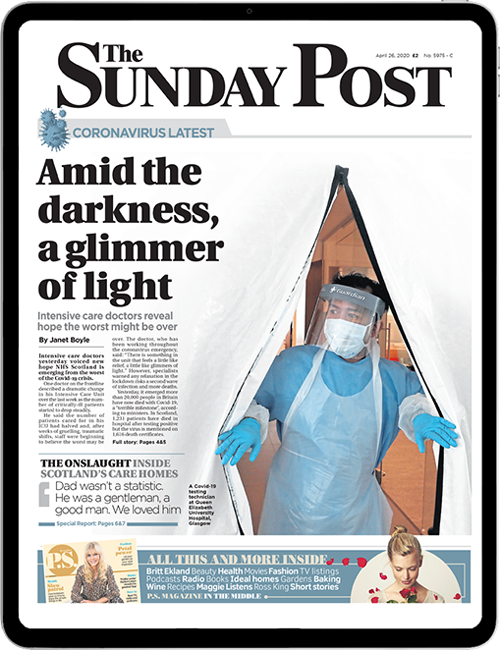 Enjoy the convenience of having The Sunday Post delivered as a digital ePaper straight to your smartphone, tablet or computer.
Subscribe for only £5.49 a month and enjoy all the benefits of the printed paper as a digital replica.
Subscribe