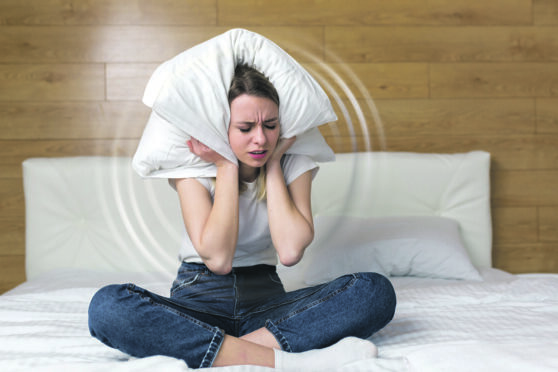 Faced with a heartbreaking decision, Scottish songstress KT Tunstall recently had to cancel her headline tour to preserve what she had left of her hearing.
Years of exposure to loud music while performing has left Tunstall completely deaf in her left ear, which was accompanied by an overwhelming case of tinnitus – a condition that causes sufferers to hear ringing or buzzing noises inside their ear that has no external cause.
For some people, the sound only lasts a few seconds, but for others like Tunstall, it is a constant, inescapable distraction.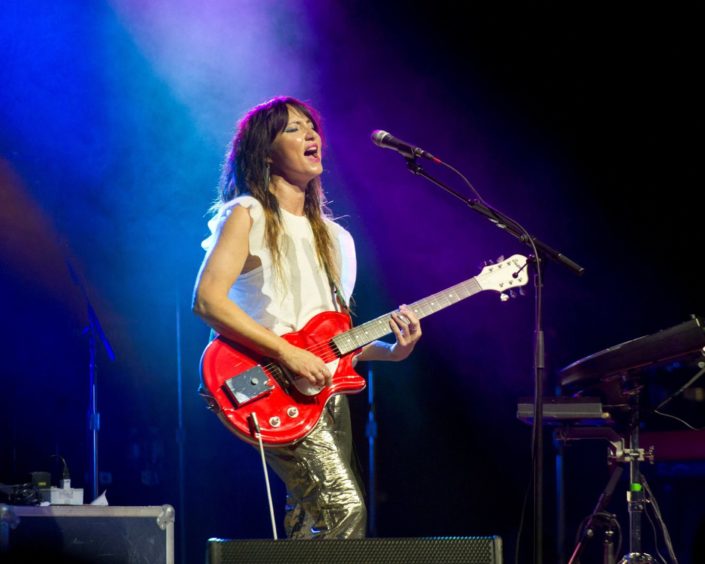 After playing back-to-back shows earlier this summer, Tunstall began to develop tinnitus in her right ear too. As tinnitus signalled the breakdown of her left ear years before, she decided to not take any chances and cancelled her upcoming shows, saying: "It could be the difference between being able to be a musician or not."
This is a common condition among musicians, including Oasis singer Noel Gallagher who describes it as sounding like a "whistling kettle", but it's also common within the wider population.
Getting a check-up
While most of us rarely miss a check-up with our dentist or optician, we tend to not bother with having our hearing checked out. But experts say we should not be so complacent about our ear health, especially as conditions like tinnitus have no cure.
"When people leave concerts and the music was so loud that their ears are ringing, we used to think that ears quickly recovered and that there was no penalty for that. But the reality is that while they do recover there is some incremental damage that can build up over time, which can have consequences," said audiologist and tinnitus specialist Alan Hopkirk, clinical director at the Invisible Hearing Clinic in Glasgow.
Tinnitus can range from annoying to deeply distressing, depending on the severity and frequency of the noise. Around one in eight people have tinnitus, with 20% of them finding it difficult and detrimental to their day-to-day life.
The most common cause is damage to the inner ear as a result of consistent exposure to loud noises, but a build-up of earwax, a perforated eardrum, diabetes, certain prescription medications and even stress and depression can bring on bouts of the condition too. Even if tinnitus is infrequent and short-lived it is can still cause the hearer major distress, as it can trick the brain into thinking there is a nearby threat and it then floods the body with anxiety-inducing hormones.
Hopkirk explained: "The reason why we have a hearing system is to be aware of danger and to avoid it. Our hearing system is connected to our limbic system so that if we hear something scary our fight of flight system kicks in.
"If you are walking along and you suddenly hear a loud, grating noise, your brain might think it's a tiger and produce adrenaline that makes your body take to its heels. So the anxiety symptoms tinnitus can cause can be very debilitating and can even lead to depression."
Living with tinnitus
There is no magic way to stop tinnitus, but Hopkirk says a holistic approach can help people manage the condition and learn to live with it.
"Lots of patients are initially told that there is nothing that can be done with tinnitus which can be difficult to cope with. But if we work out strategies to help, even if the tinnitus doesn't go away, it helps them feel better," he said.
"We use a variety of methods, such as sound therapy, stress relief techniques, mindfulness, support groups, even cognitive behavioural therapy to help people with tinnitus."
Hopkirk encourages anyone who is finding their tinnitus bothersome to meet with an audiologist to work on a personalised approach that will help manage their condition. But he is also firm that people should be encouraging their unaffected friends and family to have hearing checks, too.
He added: "We should get our hearing checked every 10 years until our 50s, and then have it checked around every five years from there. If your hearing is good but it's not perfect, that's a door that opens the way for tinnitus."
---
It's my mental health or sleep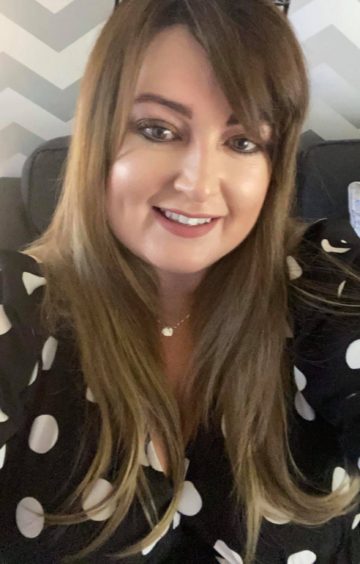 Louise Higgins, 40, from Glasgow, lay in bed unable to fall asleep. She had never had trouble dropping off before, but for the last few nights she had not managed a wink. She tossed and turned, kept awake by an incessant ringing noise that only she could hear.
"I felt like I had just stepped out of a loud pub and my ears were ringing really loudly. It was the middle of lockdown and I had been stuck in the house for weeks, and had definitely not been exposed to any loud noises."
The only thing that had recently changed was that she had started taking anti-anxiety medication.
"I phoned my doctor who said that yes, tinnitus was a side effect of the brand of medication I was on. They suggested I come off the medication slowly then start again with a different type, or learn to live with the tinnitus, basically."
Louise decided to go with the latter, apprehensive about the prospect of her anxiety returning during the transition, especially when her GP pointed out that there was no guarantee the tinnitus would go away for good if she made the switch.
"I can manage it during the daytime as there are enough noises to keep my brain distracted. At night it's very difficult, but I find listening to audiobooks help.
"Still, it is frustrating that I have to choose between my mental health and my ability to sleep."
---
If you're concerned about tinnitus, visit the British Tinnitus Association website  or call their helpline on 0800 018 0527)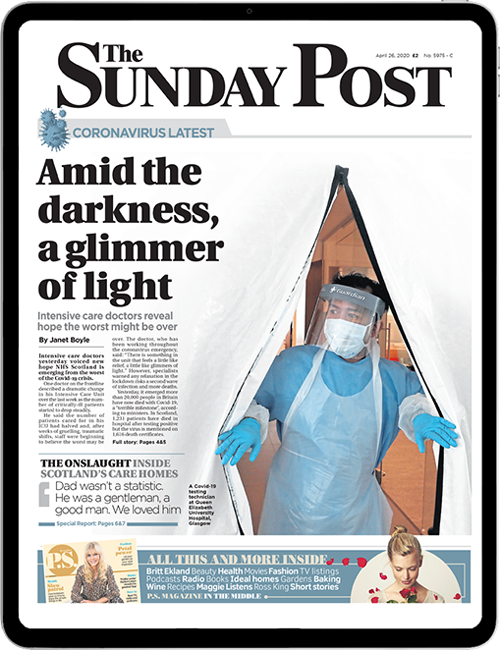 Enjoy the convenience of having The Sunday Post delivered as a digital ePaper straight to your smartphone, tablet or computer.
Subscribe for only £5.49 a month and enjoy all the benefits of the printed paper as a digital replica.
Subscribe