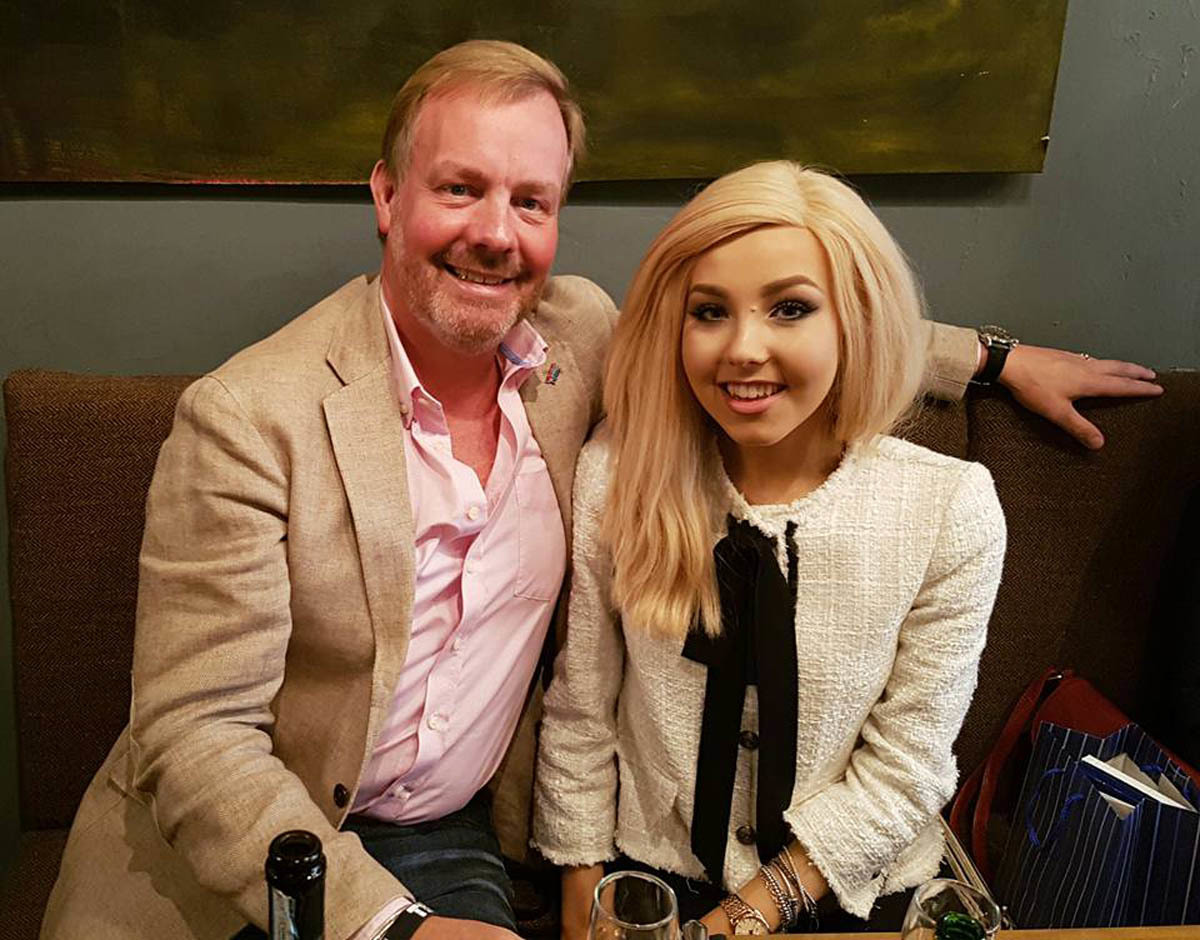 A DOTING dad has told of his race against time to save his daughter – just weeks after the tragic loss of his son.
Gary Cox faced the devastation of losing 19-year-old Edward last month, after his untimely passing following an unexplained seizure.
The youngster's loss of life came just the day after his sister Abigail, who has a rare cancer, was given the go-ahead to travel to America for life-saving treatment.
And the Coxes, from Inverurie in Aberdeenshire, were dealt another heartbreaking blow this month when the 21-year-old returned from the 9000-mile round trip with the news there's nothing the clinic out there can do for her.
However, in a festive twist, Abigail was told just last week there may be a treatment which could buy her more time – and it's called Mistletoe Therapy.
The alternative medicine involves injecting the plant, commonly used for Yuletide romance, and relying on its healing properties to shrink cancer tumours.
It's not a cure for Abigail's cancer, but it's one of the best Christmas gifts the family could ask for.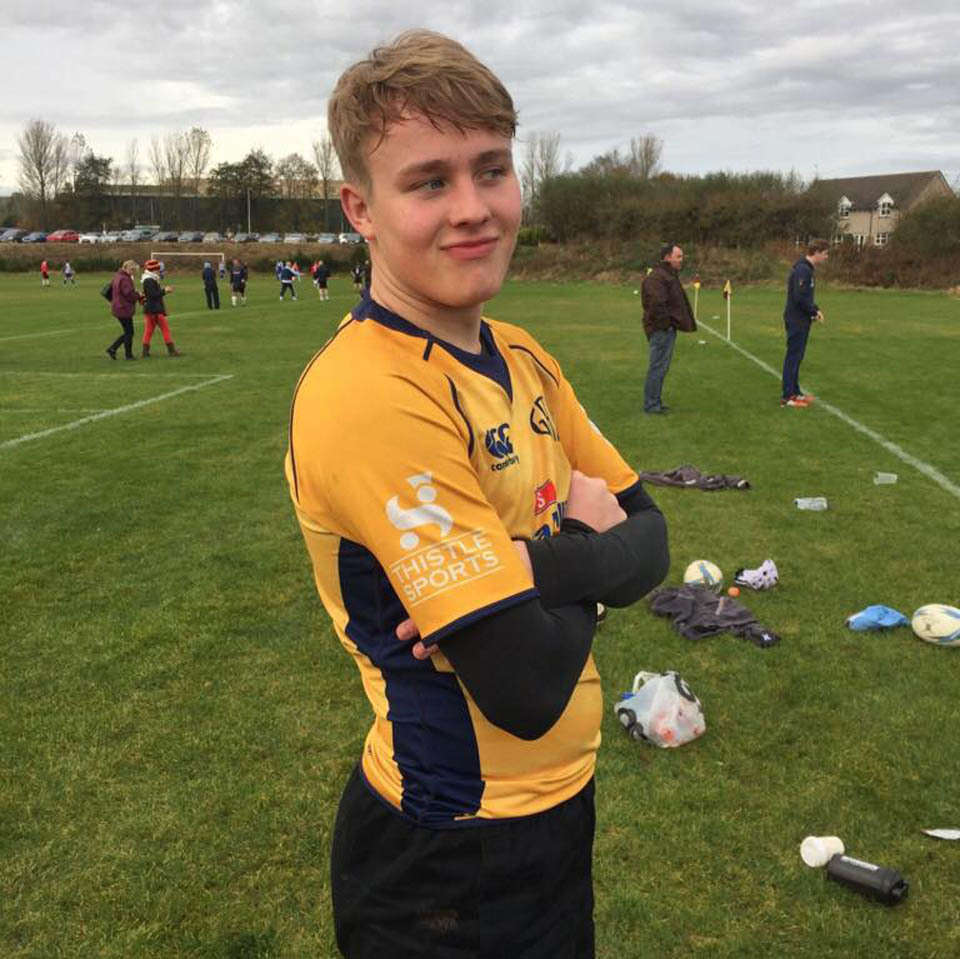 "I keep closing my eyes and hoping it's all a bad dream," Gary said. "It all makes no sense at all. We've lost one child and could face losing another. But this new development has brought hope for Abigail.
"It's not a cure but it will buy her more time and that's a true blessing."
Just hours before the tragic news about Edward, the family were celebrating.
Abigail, who was diagnosed with bone cancer Ewing's Sarcoma (ES) two years ago, was told she had been accepted for pioneering treatment at the Anderson Cancer Centre in Houston, Texas. The treatment is not available here in the UK.
A huge fundraising drive organised by Gary's niece Karina Cable saw more than £70,000 donated in just three weeks in the race against time to get her across the globe.
It came as a welcome relief to hotelier and pub owner Gary and wife Dawn, also parents to youngest daughter Olivia, 17, after years of distress watching Abigail battle the disease.
At an age when she still has her whole life ahead of her, she's had to undergo major surgery, gruelling chemotherapy and radiotherapy – and lose her beautiful blonde hair.
Abigail was studying business at university when she started experiencing pains throughout her body.
Scans revealed a tumour on her pelvis.
But after numerous rounds of chemo and surgery to remove part of her pelvic bone, Abigail thought her cancer troubles were over.

In April last year – the day of Gary's 50th birthday – she was delighted to be told she was "cancer free".
However, the ES came back again with a vengeance when tumours were found in her chest.
And four months ago, she started to rapidly deteriorate.
Gary said: "As a dad, all I want is to make my daughter better.
"There isn't a page of a book about cancer we haven't turned, but not knowing anything about cancer, my hands are tied.
"I feel helpless because we need to leave it up to the doctors to find the answers. And we're clinging on to the hope there is an answer out there. There's got to be an answer."
Gary and Dawn, 48, thought they'd stumbled across a quick-fix for Abigail upon discovery of the US clinic. They used the donations made by the local community to cover the $30,000 consultation fee.
And the couple were prepared to sell their home and businesses to afford the treatment costs, which they were advised would spiral into hundreds of thousands of pounds.
They even rushed Edward's burial to ensure Abigail's trip didn't need to be postponed.
However, after numerous tests and scans, they were told the clinic couldn't help.
"We were lost for words," Gary said. "I thought Abigail would come back better and stronger. We pinned all of our hopes on the trip.
"So to be told they cannot help was devastating. It wasn't the news anyone was expecting."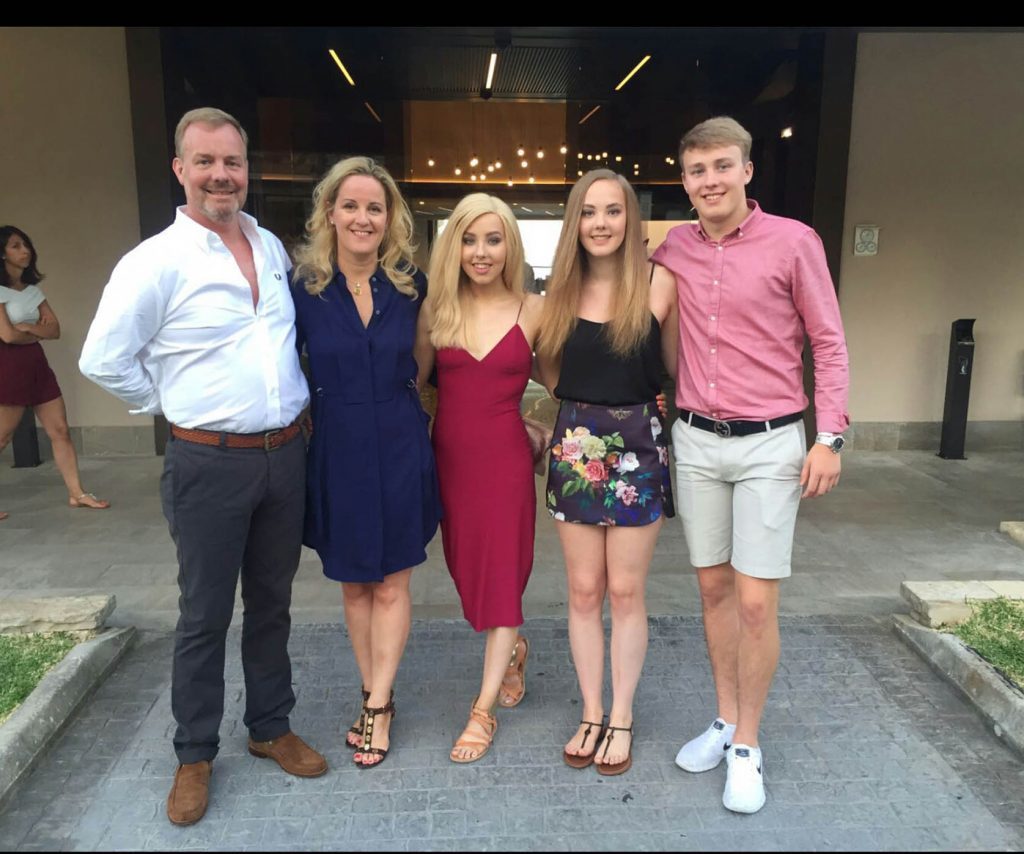 He added: "To lose Edward created a big hole in our lives. Losing a child…there are just no words to describe it.
"Edward was an amazing boy. He loved everybody and everybody loved him. He was following in my footsteps, managing one of my pubs. I was so proud of him. He had everything to live for.
"I still can't believe he's gone. It's all so surreal. We keep waiting for him to come home.
"To be honest, we've been so busy with Abigail that it doesn't seem real yet. But we have to focus on finding a lifeline for Abigail. We have to do something… anything.
"It's not an option for her not to survive this cancer and she's determined to beat it."
A recent meeting with Abigail's oncologist has brought a speck of light at the end of the tunnel.
Along with Mistletoe Therapy, they're planning to explore other treatment options. But in the meantime, Abigail is getting weaker by the day. And this week, when she should have been looking forward to Christmas, she's endured a gruelling fourth round of chemotherapy.
"She looks so glamorous in her wig and make-up and puts on such a brave face, but underneath she's a cancer victim," Gary said.
"One of her lungs has stopped working so she can barely make it upstairs. Seeing your wee girl like that… it's heartbreaking.
"Thankfully, she's having a welcome break from chemo for the festivities. It's always been an important family time for us, and even more so now."
Gary, who has raised thousands of pounds for the Teenage Cancer Trust since his daughter's diagnosis, added: "Abigail is a fighter and she's not going to stop until we find a cure. We're definitely not finished yet."
To donate to Abigail's page, visit http://bit.ly/2hzXlM1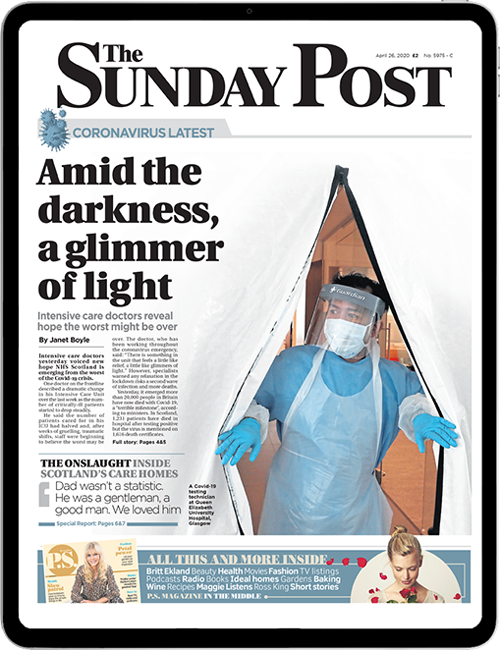 Enjoy the convenience of having The Sunday Post delivered as a digital ePaper straight to your smartphone, tablet or computer.
Subscribe for only £5.49 a month and enjoy all the benefits of the printed paper as a digital replica.
Subscribe