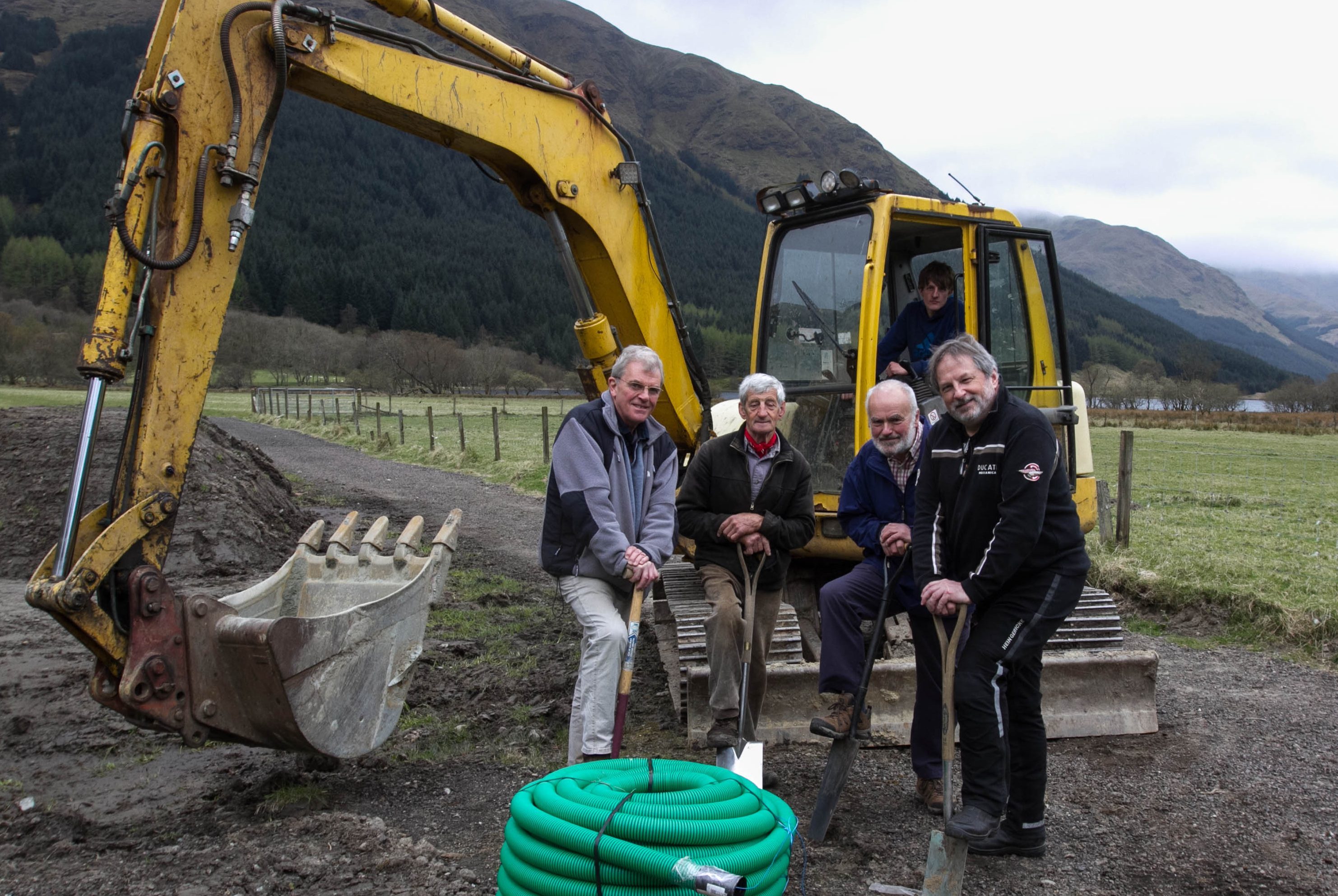 ARMED with shovels, spades and a digger you might guess the men assembled were about to lay the foundation for a garage or small extension.
However, the group standing against a stunning Trossachs backdrop are actually planning an audacious project to bring their quiet corner of Scotland into the 21st Century.
People living in the village of Balquhidder are frustrated with years of enduring little or no internet connection.
In fact, some homes still don't even have a phone line.
A number of houses have commercial satellite dishes but even then there are complaints that the service becomes sluggish at peak times and there is interference from surrounding trees.
In the absence of any public or private plans to deliver a fibre-optic connection, the community – led by a small band of determined souls – is looking to install its own broadband, digging their own cable trenches a few yards at a time.
The two locals driving the project are retired police officer David Johnston and scientist Richard Harris.
Richard has led the community's broadband campaign for 10 years.
For the last three years he and David have been trying to secure funding to pay for their ambitious plans.
And now, after several ups and downs, they are confident they will get the money they need.
David, 67, said: "We have been given assurances of public funding.
"Our ambition is to get everyone connected."
And that's no mean feat.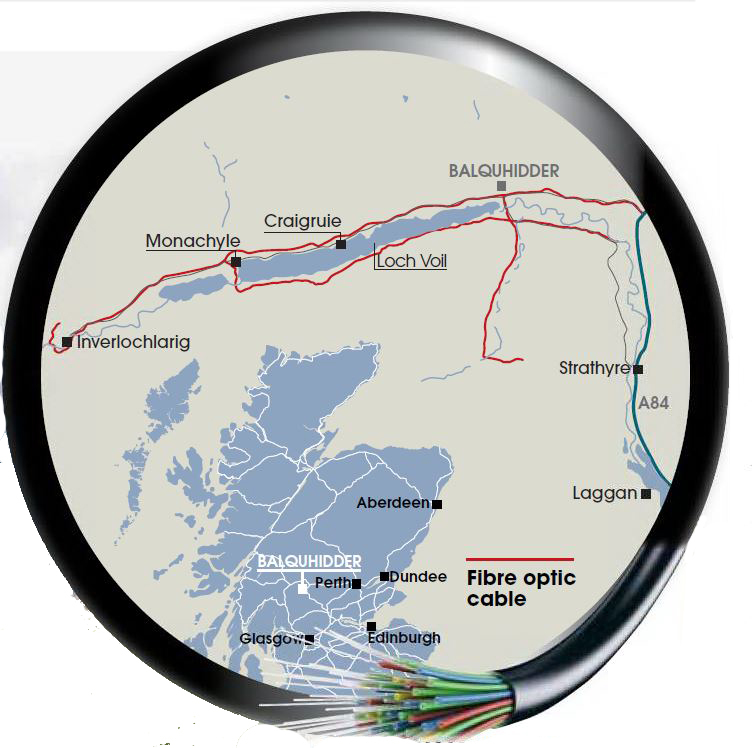 In total, they hope to lay around 22 miles of fibre-optic cable across the rugged rural terrain, providing broadband for almost 200 properties.
To do this, they'll be reliant on local volunteers willing to help dig trenches for the cables as well as chambers where the group can put in access points for the new network.
Along the way they'll have to contend with stone-strewn soil, boulders, tree roots and other obstacles.
They plan to lay the cables in line with fences where possible and place around 6km of cable in the waters of Loch Voil to minimise the amount of digging needed.
Richard, 59, who runs a business from his home, is forced to rely on satellite services for his internet connection.
He's grateful for the help people have already offered for the project and hopes more will pitch in once it gets up and running.
He said: "For each cluster of connections we are trying to find a champion to organise people in their area.
"The farmers will do most of the digging with the machines and we will have volunteers who will help out with that.
"After that we will be looking for particular people to train on how to install the cable."
Retired IT manager Andrew Poulter, 70, is one of the locals willing to lend a hand.
He said: "I'm treasurer of the local magazine. There are minutes to do, banking etc. The slow connection makes all these things a pain.
"I might have to learn to fuse connections and I've got my spade too. There's a real sense of community here."
Café owner Andrew Leishman, 52, and his son Angus, 21, said the current internet situation makes everyday tasks such as sending and receiving emails a chore.
"It would be fantastic to get this done," he said.
After years of disappointment the group hopes their luck has changed – and in some regards it has.
A mobile phone company recently paid for BT to install fibre-optic cable up to its soon-to-be-erected phone mast in the village.
This unexpected development has reduced the amount of cable the group would have to lay and cut the potential cost of the community's broadband project in half to around £300,000.
They are looking to secure funding from Stirling Council, Community Broadband Scotland and private investors.
They hope further meetings with their potential funders will help iron out the last few details of their bid.
Richard said: "With the public funding we are hoping to secure and some private investment we can get stuck in."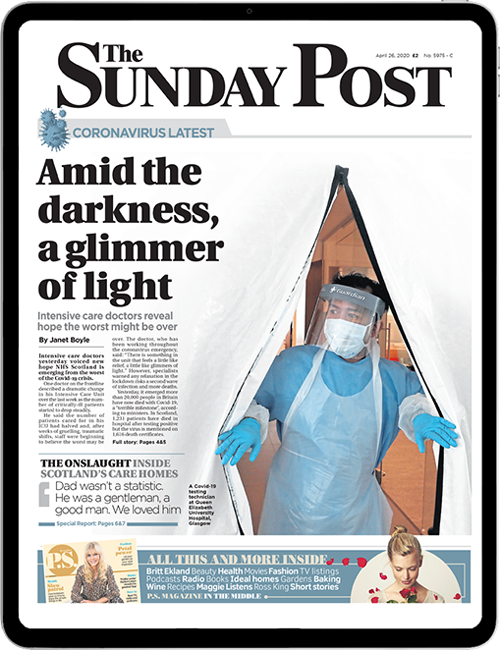 Enjoy the convenience of having The Sunday Post delivered as a digital ePaper straight to your smartphone, tablet or computer.
Subscribe for only £5.49 a month and enjoy all the benefits of the printed paper as a digital replica.
Subscribe