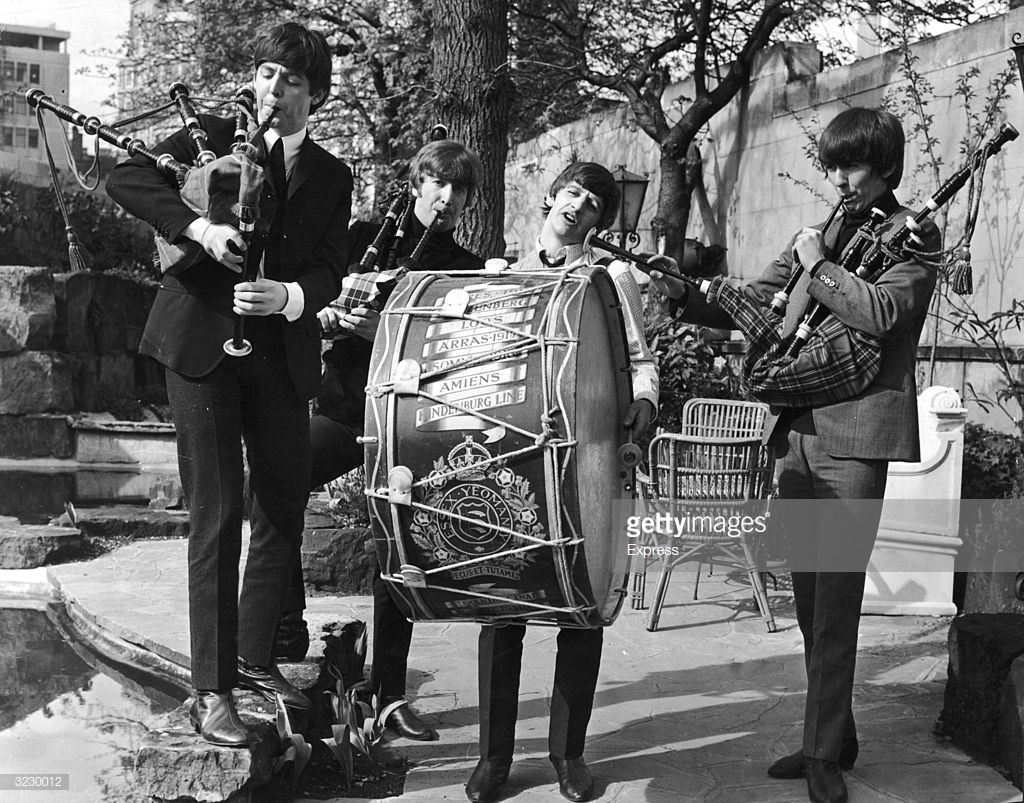 LOOKING out at 13,000 ecstatic fans filling one of Scotland's most iconic music venues, Sir Paul McCartney couldn't help thinking: "It's a long way from Alloa Town Hall."
His gig at the Hydro, in Glasgow 10 days ago will be long remembered by those lucky enough to get a ticket.
But the star was thinking of another gig, a concert 58 years before and the first time his band The Silver Beetles played north of the border.
It was May 20, 1960, when McCartney, who had travelled north with John Lennon and George Harrison, hit the stage in Alloa.
The trio split their £60 fee with two mates – bassist Stuart Sutcliffe and drummer Tommy Moore – as they took on the job of backing band for Liverpool heartthrob singer, Johnny Gentle.
McCartney, then an aspiring 17-year-old musician, had to get permission from his father to travel to Scotland because he was supposed to be at home studying for his exams.
Backstage at the Hydro, in his only Scottish interview, he revealed it was the show in Alloa which ignited his lifelong love of Scotland.
---
Read more: Paul McCartney thrilled late wife's photographs going on display in Glasgow
---
Macca said: "We'd never really travelled anywhere. We'd pretty much always been in Liverpool, maybe only ever taking a little train trip to Southport, half an hour away.
"So coming up to Scotland was like travelling to a foreign country.
"It was very primitive. We were playing little village halls back then. But it was OK because we were primitive – we didn't have any equipment apart from guitars and a couple of amps.
"The audiences didn't know who we were, nobody did. We were just Johnny Gentle's backing band. They didn't even know who he was.
"But it was good fun meeting the fans, and as we'd never done it before, we were thrilled that anyone wanted to treat us like we were stars."
For the seven-date tour – which included gigs in Inverness, Fraserburgh and Nairn – two of the band even changed their names to make them sound more glamorous.
George was known as Carl Harrison, as a tribute to his hero, US rocker Carl Perkins, while Paul adopted a more exotic sounding alter ego.
"I remember some Scottish girl saying: 'What's your name?' And I said Paul… Paul Ramon," he recalled.
"She replied: 'Ooh, that sounds very good'. It was exciting to change your name and made us look like great London showbiz guys."
But The Silver Beetles nearly came a cropper when their battered old van, driven by Johnny Gentle, was involved in a collision near Banff.
Even so, the tour proved pivotal in the early musical development of the group soon to be dubbed The Fab Four, when Ringo Starr joined two years later.
In an archive interview, Lennon said:"That tour was the first time we had actually seen what it was like to be on the road. There's no doubt Scotland gave us a taste for whatever it was we were looking for. It was a turning point."
During his Hydro gig, McCartney showcased songs from his great new album, Egypt Station – and played Beatles' hits plus songs by Wings and his chart-topping solo albums.
At 76, he shows no signs of slowing up, with a lengthy tour of America scheduled for 2019.
McCartney is constantly writing new songs, but after more than 50 years of success, what has he still got to prove?
He said: "I don't think it's a question of proving anything. We got into music not to prove something, just to have fun and because we loved it so much.
"And, it was a job. Either that or we'd all have had to get work in factories. I was heading towards being a junior teacher.
"So it was always just for the love of it and to get a bit of money to survive.
"I still love writing a song. It's a thrill to have a guitar, start strumming it and if something comes out, great.
"And you always want it to be the best thing you've ever written. In my case, that's probably unlikely because I've written some not bad stuff. But who knows? You keep trying, mainly because you love it."
McCartney's classic hits – many written with former band-mate Lennon – have influenced a generation. So does he have a favourite?
"There are a few," he said. "The most magical was Yesterday because I dreamed that. I woke up with the tune in my head.
"The song was covered by more than 3,000 people so it's kind of pure magic how it happened.
"But I love Blackbird – it's so simple and has a lot of meaning for me. I also like Here, There And Everywhere because it's such a well-structured song.
"And Eleanor Rigby, which is a bit different from other things, I got that one right."
In 1997, McCartney was knighted by The Queen for his services to music. When he travelled to Buckingham Palace fans blocked the gates in scenes reminiscent of when The Beatles were given MBEs in 1965.
Lennon famously returned his gong four years later in protest at the Vietnam War and the fact his single Cold Turkey was slipping down the charts.
Earlier this year, McCartney was given a further Companion Of Honour award by Her Majesty for his services to music. He's also been inducted into the Rock And Roll Hall Of Fame twice.
Forbes, the influential US business magazine, estimates he has a personal £1 billion fortune.
But despite his phenomenal success, McCartney lives a normal life, travelling across London by Tube then walking to his office in the capital.
Is it important to keep his feet firmly on the ground?
"I suppose somewhere at the back of my mind it is that," he said.
"Some days, I'll walk through the park on my way to the office. People come up and say, 'Hey, are you Paul McCartney?' The next question is, 'Can I get a selfie?' But I don't do pictures. People say: 'Why don't you? Because everyone else does.'
"The truth is, if I start doing that I feel like this other person. I'm now this famous person you want a photo with. But when I'm looking at the ducks or the flowers I'm just me … like I always was.
"Most people understand and are very good. I just say, we can have a chat, so let's walk together, you'll get so much more."
It's hard to believe it's 38 years since John Lennon was shot outside his home in New York, and 17 years since George Harrison died of cancer.
McCartney pays a musical tribute to his closest friends each night during his concerts, performing their songs and both remain forever in his thoughts.
"John and George are still a big part of my life, always will be," admitted Macca.
"Last week, I was home in Liverpool, so just driving from the airport to the show I went through town pointing out all the places we went.
"I often think about them with a lot of sadness because they should still be here.
"In John's case it was a terrible thing. In George's, a terrible illness. I think of George as my little mate, he was the youngest in the group.
"I have so many memories of hitchhiking together let alone our memories in The Beatles.
"But even though there is sadness, the main thing is the joy of knowing those two guys. I miss them a lot."
Perhaps inevitably, it's impossible not to imagine if Lennon and Harrison were still around today, would The Beatles ever have reformed?
McCartney told me: "It would have been great to get The Beatles back together again. People always say what if? But we can't, so sadly, that's not going to happen.
"If by some strange fluke it was to happen, it would be beautiful. But do you know where it does happen? In my dreams.
"As a musician, you often have dreams about being in the studio or on stage so I'm often with the guys.
"Just the other morning I woke up and I was with George. And that was very nice.
"That's how I run into John and George these days.
"So The Beatles have reformed. In my head."
Hear the full interview on the Billy Sloan Show, BBC Radio Scotland, Saturday, 10pm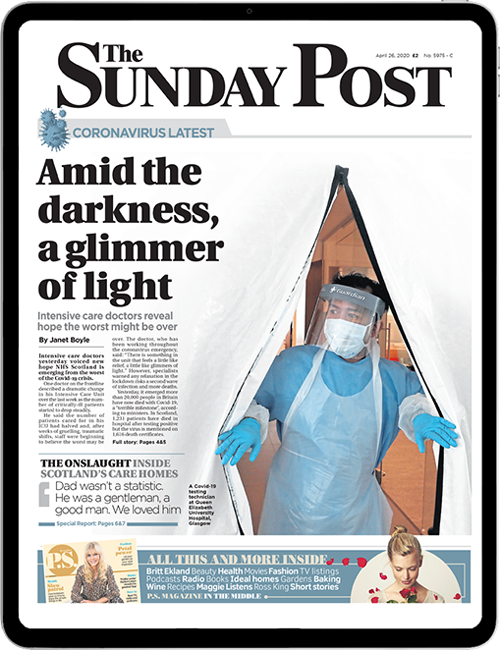 Enjoy the convenience of having The Sunday Post delivered as a digital ePaper straight to your smartphone, tablet or computer.
Subscribe for only £5.49 a month and enjoy all the benefits of the printed paper as a digital replica.
Subscribe