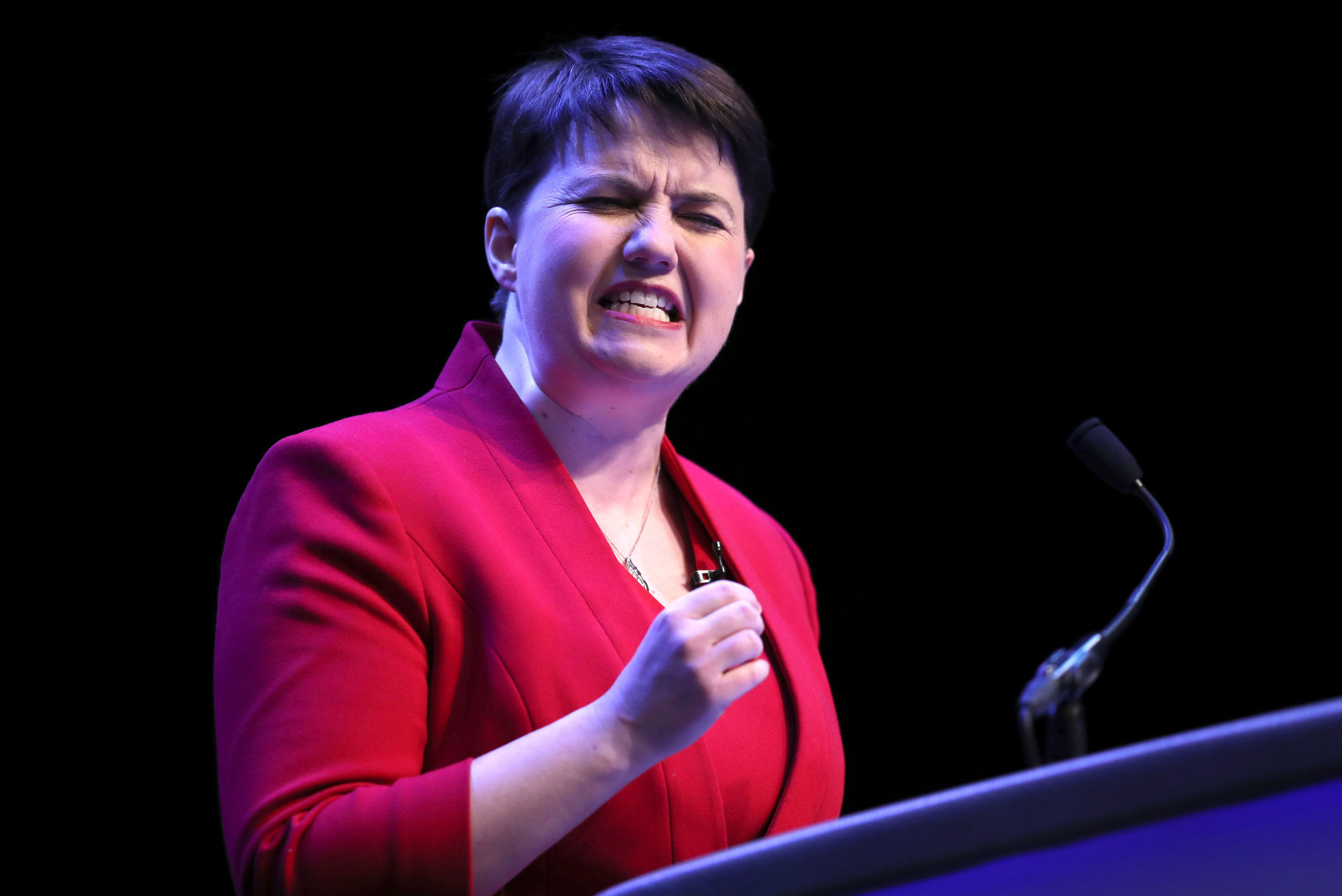 RUTH Davidson vowed to fight the SNP on independence "every step of the way" as she declared the Conservatives stood "ready to serve" in Holyrood.
Talking up her party's long-term goal of forming an administration at Holyrood, the Scottish Tories' leader savaged the SNP's record on health and education and insisted her party could be "that better government".
She also launched an impassioned defence of the Union, telling Tory party delegates in Glasgow: "We said no. We meant it. Are you listening, Nicola? No second referendum."
Ms Davidson has already led the Conservatives to their best Scottish Parliament election results in 2016, when they won 31 seats and overtook Labour to become the largest opposition party at Holyrood.
She declared: "We're a party that aspires to govern for all of Scotland.
"A party that wants to show you don't have to pick between the old Labour-SNP establishment any more."
However, she conceded it "won't come easy", admitting her party was not yet a "government in waiting".
But she claimed that, by reaching out to voters and "by representing them, by serving them, we will reach that goal".
Ms Davidson added: "I'm up for that fight."
She called it a "disgrace" Scotland's schools had plummeted below Estonia, Poland and Slovenia in world rankings, as she pledged a "root-and-branch review" of the Curriculum for Excellence.
Of the SNP, she added: "Are you as sick and tired as I am of their arrogance?
"We don't share your constitutional obsession. Not when Scotland's children are being failed by your mishandling of our schools.
"This party – the Scottish Conservative and Unionist Party – will never waver in our determination to stand up for the decision we made as a country.
"We will fight you every step of the way."
The SNP's Finance Secretary, Derek MacKay, hit back last night, accusing Ms Davidson's party of obsessing over Brexit and ignoring the majority of Scots who voted Remain.
He said: "The hypocrisy of the Tories' position is lost on no one.
"Their constitutional obsession with a hard Brexit will cause untold damage to Scotland's economy. They're determined to lead Scotland off a cliff edge without giving Scotland a choice of a different future.
"Ruth Davidson doesn't even think we should be offered a choice, never mind make it. So much for respect for democracy."
Scottish Labour leader Kezia Dugdale added: "It is Ruth Davidson's party pressing ahead with a hard Brexit that will harm our economy and hurt hard-working families, while supporting tax cuts for the richest in society.
"And it is Ruth Davidson's Tories who have put our Union at risk once again.Ruth Davidson has offered nothing but bluff and bluster to the people of Scotland."
Scottish Secretary David Mundell, meanwhile, made a plea to the Scottish government to join "Team UK" to help get the best deal for Scotland from Brexit.
He insisted the Governments in London and Edinburgh had similar goals, despite First Minister Nicola Sturgeon's desire for Scotland to stay in the single market once the UK left the EU.
Mr Mundell said: "Even where the Scottish and UK governments disagree about the means, we largely seek the same ends.
"We want the same outcomes.
"And I genuinely believe we can do what the people of Scotland want and expect us to do – work together to deliver the best deal for Scotland and the whole of the UK."
He insisted the UK was "committed to protecting and enhancing workers' rights" in the wake of Brexit, and also wanted to "continue our close collaboration with European partners on science and innovation". He said: "We will continue to work with the EU on security, to fight terrorism and uphold justice across Europe.
"Free trade with the EU is also the Scottish Government's priority.
"We want the freest trade possible between the UK and the EU, and we will pursue an ambitious free trade agreement."
Mr Mundell warned: "There will be more powers for Holyrood because of Brexit – powers that the SNP would hand back to Brussels in a heartbeat."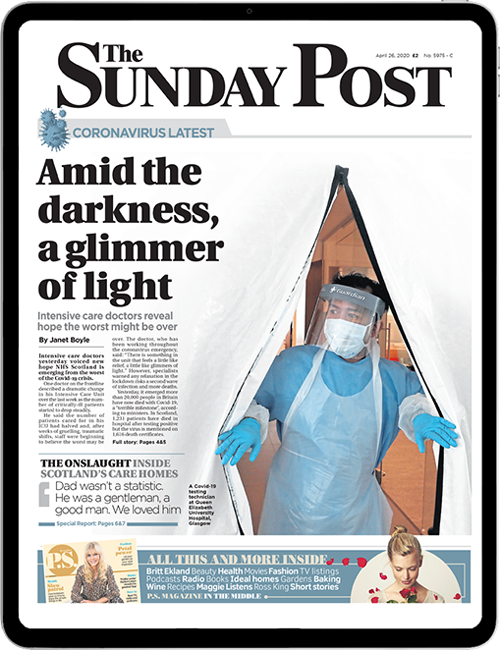 Enjoy the convenience of having The Sunday Post delivered as a digital ePaper straight to your smartphone, tablet or computer.
Subscribe for only £5.49 a month and enjoy all the benefits of the printed paper as a digital replica.
Subscribe