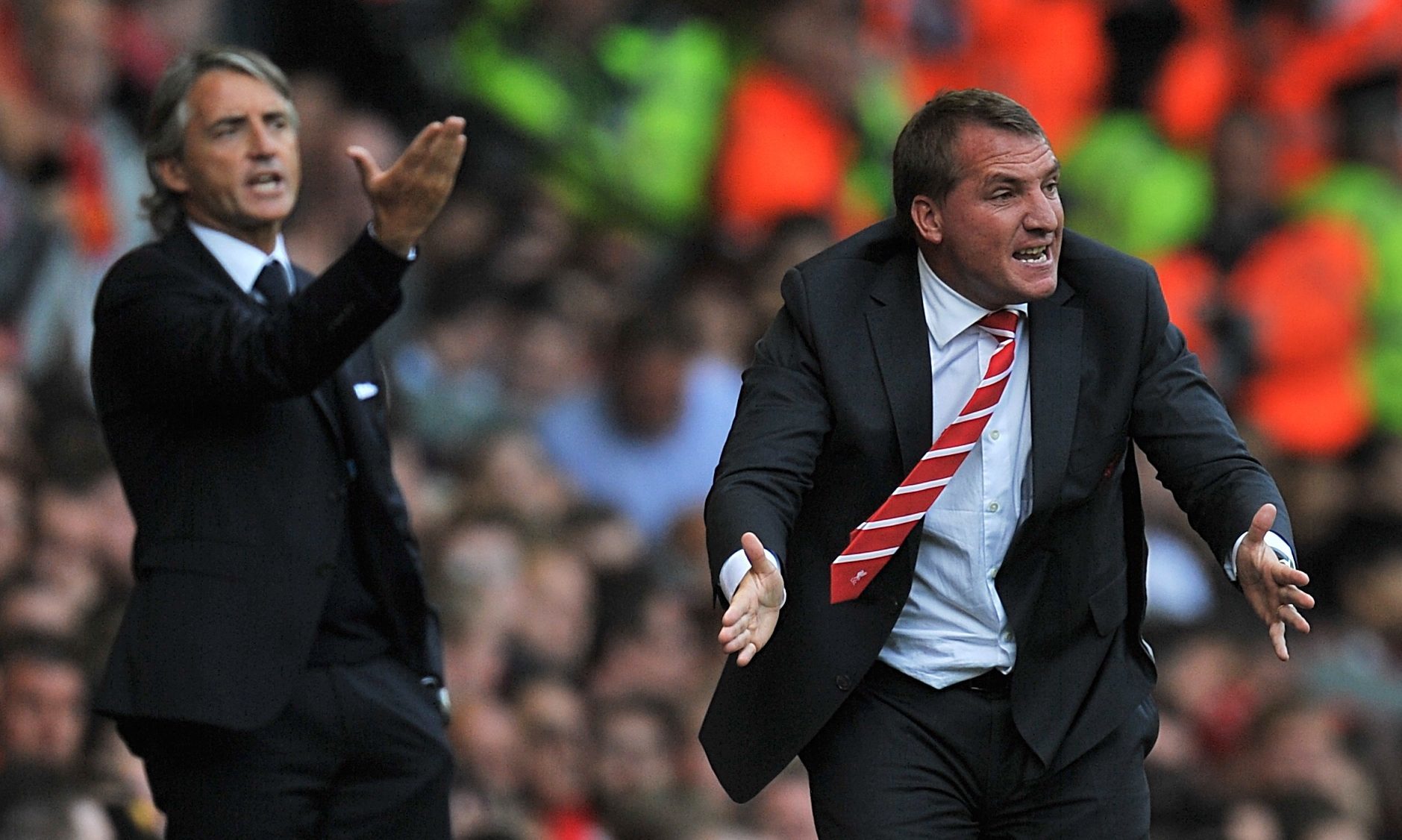 BRENDAN RODGERS' place as the history-maker at Celtic is secure.
His team broke the club's 100-year domestic record when they went 63 games unbeaten at the end of last year.
The Hoops picked up the Treble in Rodgers' first season in charge, and are strongly tipped to repeat that feat this term.
He ventures into new territory this week, but very much hopes that history won't repeat itself.
Celtic take on Zenit St Petersburg in the first leg of their round-of-32 Europa League tie.
It's the first time the Northern Irishman has experienced European football beyond Christmas with the Scottish champions.
While he's normally a man with optimism oozing out of every pore, Rodgers is keen to dampen expectations this time.
It's unlikely there are too many Celtic fans who truly believe they'll be watching Scott Brown life Europe's second trophy in Lyon on May 16. But the manager wants to make sure.
He said: "I've seen some comments about possibly winning it, and stuff.
"I'm a realist and we want to be competitive in it, that's what is important. But there's still a big gulf. That's the reality.
"We have to somehow try and find a way to get through in these upcoming games over the two legs, but we understand it will be very difficult.
"You look at the teams that are in the Europa League – the likes of Napoli and Borussia Dortmund.
"These are teams that would have been hoping and expecting to go a long way in the Champions League, so the calibre of clubs and players is at a really high level.
"Everyone wants to be in the Champions League, but the Europa League isn't a competition you can turn your nose up at. It's a really prestigious competition."
There are many reasons why his men will find it difficult against Zenit.
But the main one is, as so often, down to cash.
The Russians have spent around 70m Euros on transfers over the course of this season — seven times the amount of Celtic's outlay.
Their manager, Roberto Mancini, is a man Brendan Rodgers knows well.
The pair came close to working together at one point, but a previous meeting as opponents highlighted how a financial gulf between clubs can be seen so clearly on the field.
Rodgers got Swansea promoted to England's top flight in 2011, and immediately came face-to-face with the Italian.
He recalled: "I always found him a nice guy, Roberto.
"My first game in the Premier League was against his Manchester City side. It was on Monday Night Football.
"We were playing very well, and had taken to the Premier League really well.
"Then he brought on Sergio Aguero and that was it. We lost the game 4-0.
"Thankfully, we won the return game at the Liberty Stadium 1-0.
"In Roberto's first season there, I was asked to come and speak to them about maybe going in there to assist.
"I flew out to Italy to meet Roberto at the end of the season.
"We had a chat, but the Swansea position was coming up.
"I think Roberto was probably wanting his own man, anyway.
"It worked out that I went to Swansea and Roberto got David Platt, who he knew from Sampdoria.
"The experience was good to understand what was going on at Man. City.
"I spent a bit of time there in those last few months of the season and saw their plans for the club. It was very impressive.
"I got the number one job at Swansea, but I also learnt a lot from what they were thinking for the future.
"Roberto has had his time in the Premier League, and has gone out to Zenit.
"It is a huge club which has had big investment. They're set up to go far in European competitions, and the money there is huge.
"I played there years ago with Liverpool in a different stadium. Now they have a nice, new one and it looks great.
"They want to go far in European completion, and to do that you need to invest."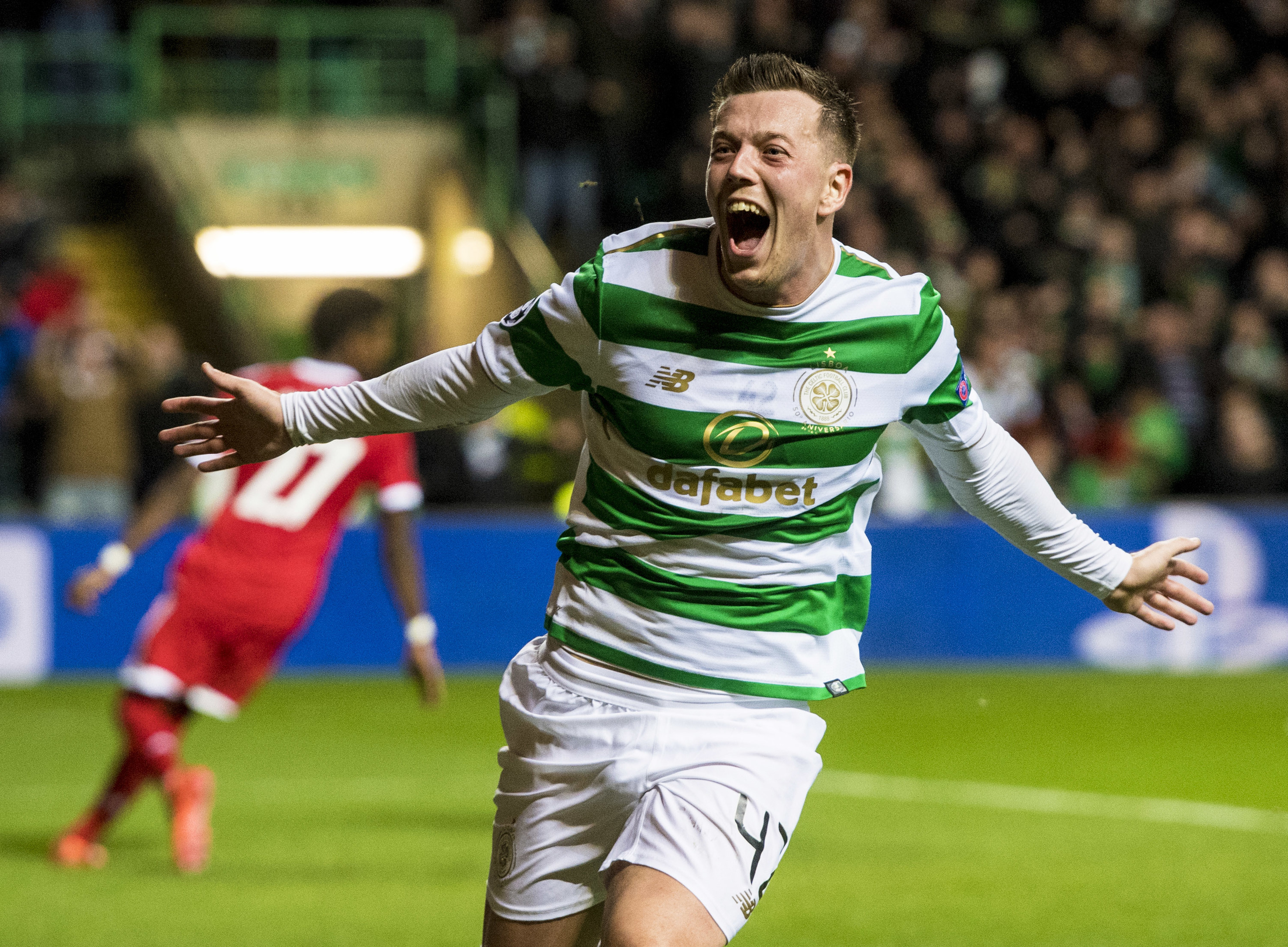 Thursday's first leg at Celtic Park will be a huge challenge for Rodgers' side.
Injuries have disrupted their preparations, especially in defence, with Dedryck Boyata already ruled out of the game.
There have already been two defeats in Premiership this season and six draws, four of them at home.
Last term, Celtic only drew four matches — two at home and two away.
Celtic Park is famous for the intimidating atmosphere that accompanies European nights.
Some reckon it's worth a goal of a start, but it has been some time since Celtic have taken a big scalp to compare with famous victories over the likes of AC Milan and Barcelona.
Finishing third in the Champions League group stage was achieved with just one win — a 3-0 success in Belgium over Anderlecht.
The lack of a landmark European victory is something that Brendan Rodgers is very well aware of.
He said: "Every game we want to win, but that has proved elusive.
"The Bayern Munich game was close against a big opponent.
"In the other games, we were well beaten and we can't deny that.
"Manchester City last season was a good performance and arguably we could have won that.
"That's the level, and it's a tough level. We have to try and find a way to get a result.
"We have to embrace that. It's a huge test for us, these games at this level. But it's a test we're mindful of.
"There's ways for us to improve as a team. I've always said these experiences will make us better."
Celtic have had a member of staff spying on Zenit during their training camp in Turkey.
Russian football has an extended winter break, so they might not be at top speed when they arrive in Scotland this week.
"Zenit won't be in rhythm, but they'll still be in good condition," said Rodgers.
"They have, in a sense, had a long pre-season to get ready for this tie.
"It's like when we come back in the summer and European qualifiers are the first competitive games,.
"But I don't think it makes them any less of a danger.
"This first leg will be important for us, at home with the crowd and everything else.
"You are hoping that you can come out of that with a good result to set up the second leg the following week.
"We obviously have to ensure we bring our attacking game to it.
"But we also have to be very mindful of how we play together defensively."
Recent history tells us that defensive frailties have made things difficult for Celtic in Europe.
Rodgers clearly accepts that – look no further than the signings of Marvin Compper from RB Leipzig and Jack Hendry from Dundee.
Those who don't remember past mistakes are condemned to make them again.
Rodgers wants to break that cycle.
Unfortunately, Compper is injured and ineligible, and Hendry would be making his European debut.
All of which points to another nervous night for supporters desperately waiting for another taste of European glory.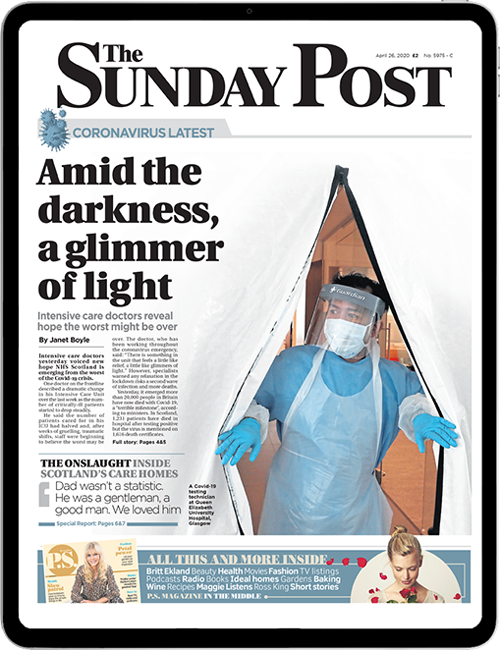 Enjoy the convenience of having The Sunday Post delivered as a digital ePaper straight to your smartphone, tablet or computer.
Subscribe for only £5.49 a month and enjoy all the benefits of the printed paper as a digital replica.
Subscribe