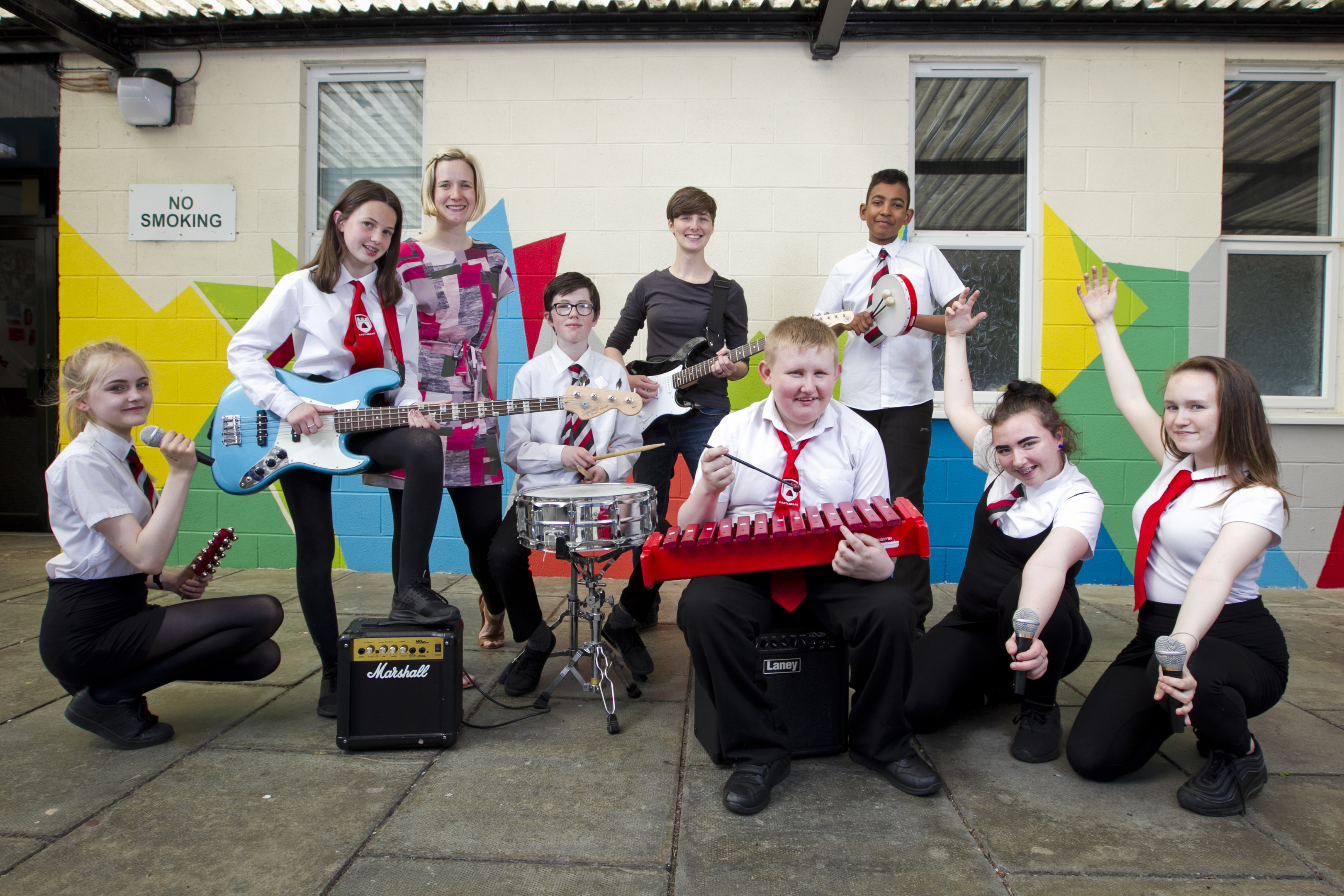 HANS Christian Andersen once said, "where words fail, music speaks".
And never has that been truer than at Castlebrae High School in Edinburgh, where a unique partnership between the school and charity Drake Music Scotland has transformed the lives of a group of pupils.
Drake – which helps adults and children with additional support needs to increase their confidence, communication and co-ordination skills through music – has been working with the school's Nurture Group.
These are pupils identified as requiring additional support with their learning and emotional well-being, with issues such as low self-esteem and difficulties with communication.
The 10 second-year teenagers, aged 13 and 14, say their lives have been transformed by the music class, which saw them write and record a song and perform in front of 400 people at the Queen's Hall in the capital.
Castlebrae's music teacher, Eilidh McDougall, said: "When we started, we never thought we would get them on to the school stage to perform, never mind Queen's Hall.
"They wouldn't let me play the recording to their classmates at first, they didn't want anyone to hear it, but when they realised how good it was and how proud they were of it, they began to let people listen.
"It was just one step at a time.
"Even looking at photos, you can see the change in their stance, their demeanour. The group gelled and it has made them more confident overall.
"The nurture groups are something we believe in at Castlebrae. There are two in second year, two in first year and there will be three in our new intake."
Lesley Crawford, associate musician with Drake Music Scotland, worked with the teenagers on the project.
"When we started it was a quiet group and I thought it would be a challenge, but everyone was up for it," she said.
"We work on finding a way for every person to learn an instrument and to compose, using Figurenotes, which is a simple notation system using colours and shapes.
"We started with simple pop songs and, once we had learned to play and work together, we began to write music, which is always the most exciting part."
The song, Just Be You, delivered a powerful message, thanks to the group's lead lyricist Charli Gatti.
"I wanted to show you can be anything you want to be and that everyone can be accepted for what they are," said Charli. "Even if people try to make you change, you are who you are.
"When we first met Lesley we didn't speak much, we were all very nervous, but that all changed and we're like a big family now.
"If we never had Drake, we wouldn't be the people we are today."
But the pupils admit they were confused when first told they would be working with Drake.
"It was so new to us that when we were told about Drake we thought we were going to see the performer Drake, so we were a bit shocked when we saw Lesley," laughed Lia Wood, another member of the group.
Lesley added: "I think it would have been inconceivable six months ago that we would have performed in the Queen's Hall. I was beaming with pride and it was one of those moments when all the hard work pays off."
The group hopes to record a second single before the summer holidays.
Lia added: "When we go into third year we won't need Drake any more – other people will need it more than us – but we still wish we could go back to that night in Queen's Hall, because it was one of the best nights of our lives."
Just Be You can be purchased from thecastlekidz.com as well as iTunes and other digital outlets.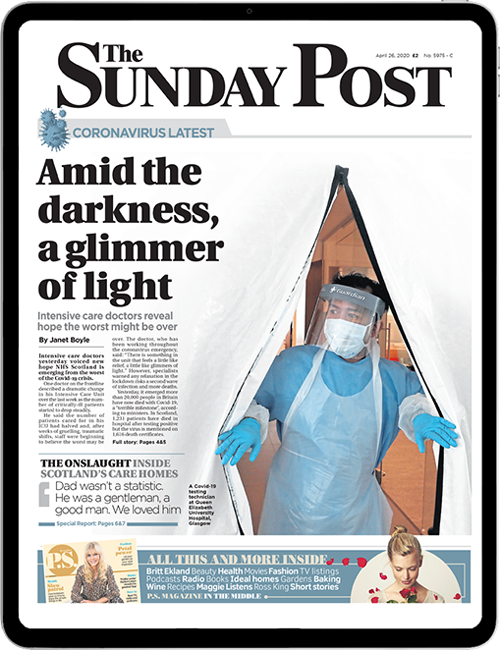 Enjoy the convenience of having The Sunday Post delivered as a digital ePaper straight to your smartphone, tablet or computer.
Subscribe for only £5.49 a month and enjoy all the benefits of the printed paper as a digital replica.
Subscribe