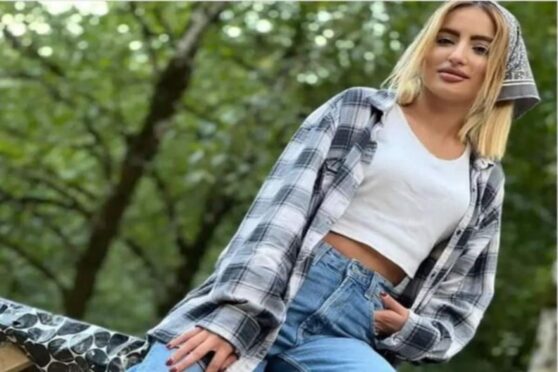 When the Shah of Iran was ousted in 1979, Nasrin was among thousands of women who took to the street chanting "Freedom!".
It was a time of jubilation for the 18-year-old who believed that her ancient country was finally going to liberalise.
The last Shah – the equivalent of a king in imperial Iran – was a notorious despot called Mohammad Reza Pahlavi whose forces locked up anyone who objected to his rule.
Now Nasrin is 61, and back protesting – this time against the ultra-conservative Islamic theocracy that replaced the Shah, and which is now threatening her life.
"My country is going backwards, not forwards – people are being slaughtered by the security forces for daring to speak out," said Nasrin, who asked to be identified solely by her first name.
Like millions, the uni academic and accomplished musician is particularly incensed by the alleged murder last month of Mahsa Amini, 22.
Amini, an Iranian Kurd, was arrested by so-called morality police – for daring to show a few strands of hair outside her headscarf, or hijab.
Speaking to me from Tehran, where the crime happened, Nasrin said: "It's a particularly terrifying time for all of us, but that won't stop us resisting.
"The repression by hardline Islamic police has been getting worse for many years, and the Mahsa scandal has simply brought all the injustices into focus.
"Plenty of abuses like these have been going on in secret ever since the 1979 Revolution, but because of improved communications, and especially the development of social media, the truth is getting out."
It was on September 13 that Amini was taken away by armed officers in Tehran for not wearing her hijab "correctly".
Officers are said to have tortured her in their van on the way to the police station, where she was further attacked, causing fatal injuries. Hours later she was admitted to hospital in a condition described by medical reports as "immobile and brain-dead".
Within three days Amini was dead, and autopsy results pointed to severe head trauma consistent with a violent beating.
Many are directly blaming the religious hierarchy, and particularly Ali Khamenei, the so-called Supreme Leader of the Islamic Revolution. The Ayatollah rules by decrees and makes the final decisions on pretty much everything that happens in the country.
"Can you imagine how that makes all of us feel," said Samira, who is 33 and a student of modern languages in the Iranian capital.
"The Supreme Leader and his entourage have clearly approved the subjugation, but they can't have imagined the outcry it would cause.
"There is now a massive movement calling for change, and it may be just a matter of time before we have another full-blown revolution". Amini's funeral in her hometown of Saqqez, in the Kurdistan Province, has had a massive impact.
The rallying cry this time was "Woman! Life! Freedom!" as crowds of hundreds gathered despite state security warnings.
They carried pictures of Amini and removed and burned their head coverings in bonfires – a protest that has been repeated in cities across Iran. Just as significantly, the hashtag #MahsaAmini has become an Iranian version of America's #MeToo movement, when ordinary women were encouraged to describe their abuse at the hands of male attackers.
What is also highly significant now is the number of video clips appearing showing resistance to oppression.
"They are hundreds of videos," said Samira. "That is the reason people across the country are questioning the regime and also why good people around the world are focused on injustices here." However, the brutal reality of lethal state thuggery is being challenged at a terrible price.
Images are also appearing of people killed in connection with the demonstrations that followed Amini's death.
Even the heavily controlled state media has conceded that some 83 citizens have died in demonstrations up until October 1, with more than 2000 arrested.
Among those allegedly murdered was Hadis Najafi, a 20-year-old shot six times in the head and chest during an organised rally in Karaj, a large satellite city west of Tehran.
A video posted on social media is said to show Najafi tying up her uncovered hair before joining the protest at which she was killed. Iran has an extremely youthful population – some 60% of its 80 million citizens are under the age of 30.
This has much to do with the leaders of the Islamic regime that took over from the Shah in 1979 focusing on the tenet of the Quran that encourages early marriages and large families.
So where is this all going? Will Iran see a repeat of 1979 when popular protest finally toppled an unpopular regime?
The regime is ruthless. More than 300 people including 20 children died when police crushed in the last major popular protests in 2019, against rising fuel prices.
A 2020 report by the United Nations highlighted the "extensive, vague and arbitrary grounds in Iran for imposing the death sentence, which quickly can turn this punishment into a political tool".
On Friday reports emerged from Iran of morality police patrols disappearing from the streets, in an apparent sign of the regime seeking to calm the situation.
But president Ebrahim Raisi has pledged to "deal decisively" with the protests. The government has been shutting down the internet, with human rights monitors reporting "the most severe Internet restrictions" since 2019, including clampdowns on popular platforms such as Instagram, WhatsApp and Twitter.
Mahsa Alimardani, of the Iranian free speech group Article 19, said: "There are definitely a lot of disruptions and shutdowns happening," although people were still managing to connect to networks using Virtual Private Networks (VPNs).
All the while there are reports of the notorious Revolutionary Guards Corps surrounding schools and universities in cities and towns including Tehran, to intensify the repression.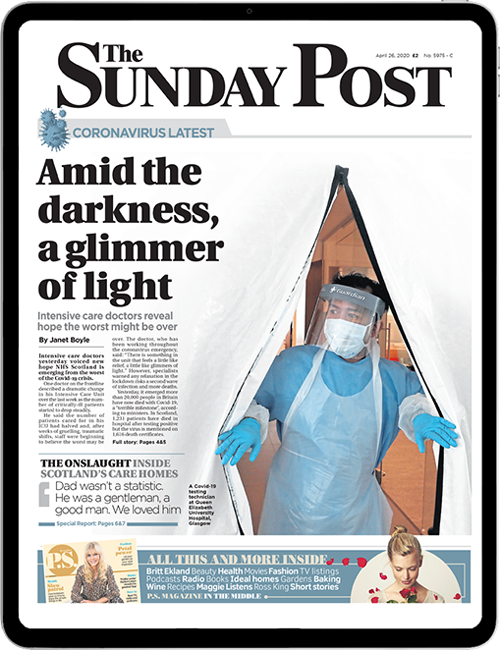 Enjoy the convenience of having The Sunday Post delivered as a digital ePaper straight to your smartphone, tablet or computer.
Subscribe for only £5.49 a month and enjoy all the benefits of the printed paper as a digital replica.
Subscribe