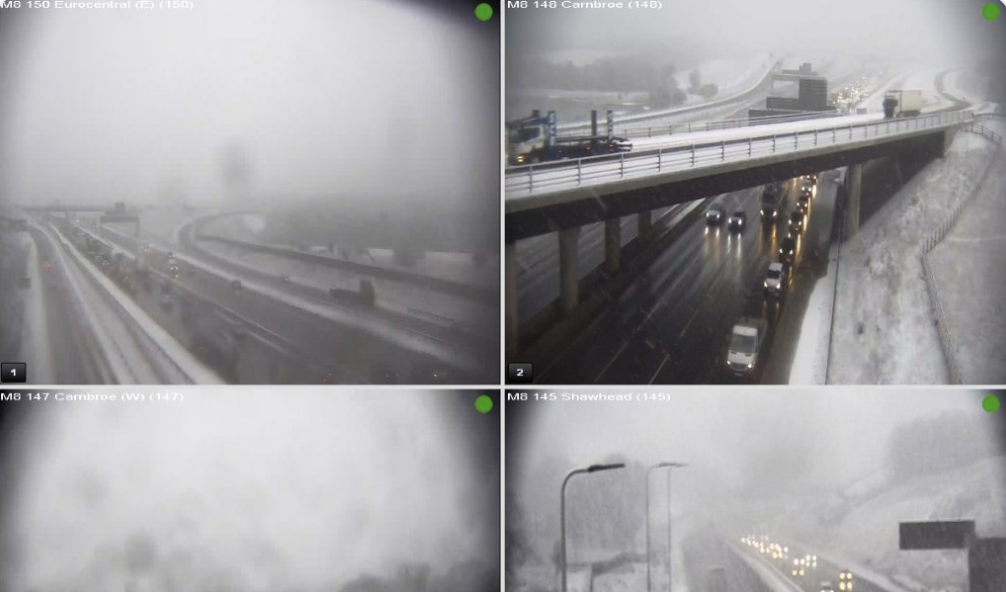 A YELLOW weather warning is in place by the Met Office warning of freezing temperatures and snow showers across Scotland and northern England. 
Snow is currently falling across the southwest of the country, but is expected to move across to other areas as the day progresses.
The entire country, apart from parts of Orkney and Shetland have been warned to take care due to ice on roads, pavements and cycle paths.
Travellers have also been warned that public transport services may also be affected thanks to heavy snow and ice on bus and train routes.
The heavy snow has affected many rush hour commuters this morning (22 January) as they attempt to make it into work.
⚠ #BeAware ⚠@metoffice have a YELLOW weather warning for ICE in place for all areas until 12pm ❄

Please #TakeExtraCare ❤ For more information check: https://t.co/Stgs1Wi9B3 pic.twitter.com/aHn37rlJ7x

— Traffic Scotland (@trafficscotland) January 22, 2019
There was congestion on the M8 around Glasgow this morning heading west due to snow with further delays at the Erskine Bridge and around Cardonald and J20 Kingston Bridge.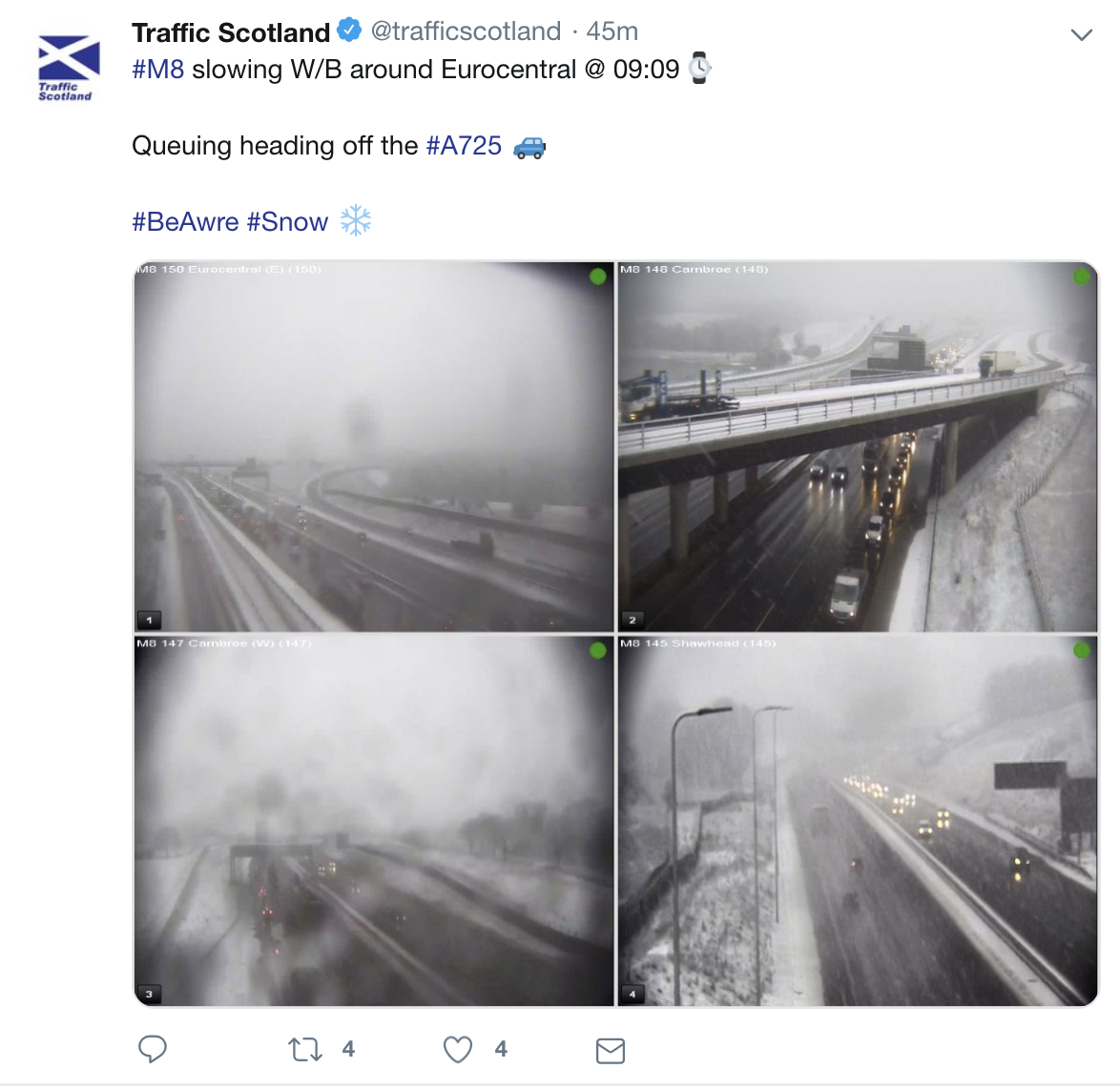 There are also a number of tailbacks on the M74 as a result of winter weather.
The A82 is closed in both directions near Glencoe following a crash between two HGV's and a third vehicle.
Traffic Scotland also stated that adverse weather conditions are affecting the area.
The snow and icy conditions are set to continue tomorrow, with freezing fog thought to affect northwest England and southern Scotland.