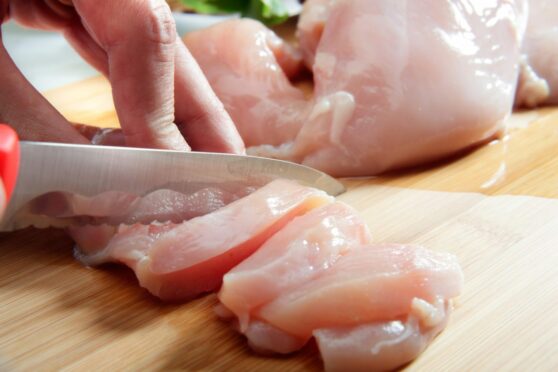 Are you making this simple mistake in the kitchen that could cause food poisoning?
Some Sunday Post online content is funded by outside parties. The revenue from this helps to sustain our independent news gathering. You will always know if you are reading paid-for material as it will be clearly labelled as "Partnership" on the site and on social media channels,

This can take two different forms.

"Presented by"

This means the content has been paid for and produced by the named advertiser.

"In partnership with"

This means the content has been paid for and approved by the named advertiser but written and edited by our own commercial content team.

---
The message from Food Standards Scotland is clear: You must never wash raw chicken, or you could wind up with a nasty case of food poisoning. Food poisoning from poor handling or cooking of raw chicken, especially for over 65s, can lead to discomfort, sickness, or even a hospital stay. Read on to learn how you could be making a mistake in the kitchen.
The culprit in the kitchen: Should you wash raw chicken?
Campylobacter infection is a bacterial food poisoning that can come from contaminated foods or environmental exposure. It is the most common bacterial cause of food poisoning in Scotland and the rest of the UK. Campylobacter infection causes a diarrhoeal infection, which could have dire consequences if you are over 65 or already suffering from health problems. This is due to the body's immune system weakening as people age, which increases the risk of getting food poisoning and can result in hospitalisation or even causing death. Although there are more cases in the warmer months, people can become infected with campylobacter infection at any time of the year.
People can get campylobacter infection from environmental exposures (e.g. contact with farm animals) or by eating contaminated food. The biggest culprit in the kitchen for campylobacter? It may come as a surprise, but campylobacter is most commonly spread by improper handling, preparation and cooking of raw chicken. So, when preparing chicken, listen to the advice by Food Standards Scotland, and don't wash your chicken before cooking.
Key tips to preventing food poisoning from chicken
Food Standards Scotland has outlined the Four C's that can help you prevent food poisoning from campylobacter: Chilling, Cleaning, avoid Cross-Contamination, and Cooking correctly. Read on to learn more.
Defrost chicken overnight in a covered container on the bottom shelf of the fridge. To avoid food poisoning take special care when defrosting a frozen chicken. Do not let the juices from defrosting leak or drip onto other food items or parts of your refrigerator. While freezing meat is a great way to reduce waste and save money if the use-by date is approaching, it's important to defrost safely.
Do not wash raw chicken during preparation. Washing chicken can splash harmful bacteria around the kitchen sink and surfaces.
Wash hands thoroughly in warm, soapy water after touching raw chicken. Hygiene is always important when cooking, but never more so than when handling raw chicken.
Be sure to use different chopping boards and utensils for raw and cooked food to avoid cross-contamination. Avoid cross-contamination and spreading of harmful bacteria by keeping your utensils and surfaces clean.
Cook chicken thoroughly and all the way through. Check the cooking instructions on your chicken package. Be sure the meat is cooked all the way through to 75°C using a meat thermometer. There should be no pink meat, the juices should run clear and the chicken must be steaming hot.
So, the next time you're making dinner, don't forget the advice of Food Standards Scotland. Don't pre wash and be sure to handle your chicken with care. Bonne appetite!
---
Learn more about food safety tips that could save your life.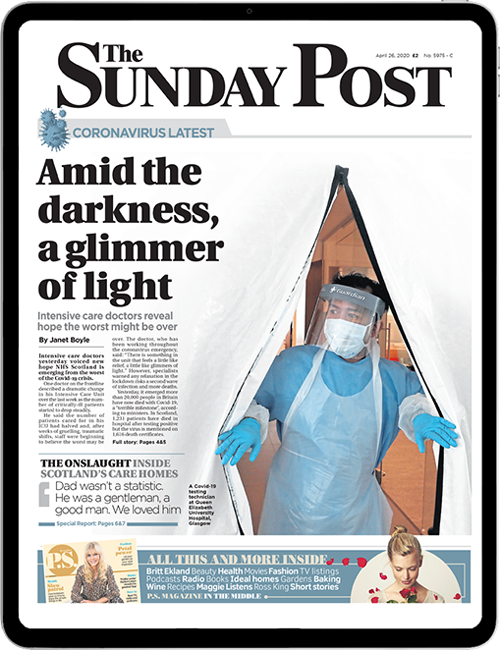 Enjoy the convenience of having The Sunday Post delivered as a digital ePaper straight to your smartphone, tablet or computer.
Subscribe for only £5.49 a month and enjoy all the benefits of the printed paper as a digital replica.
Subscribe