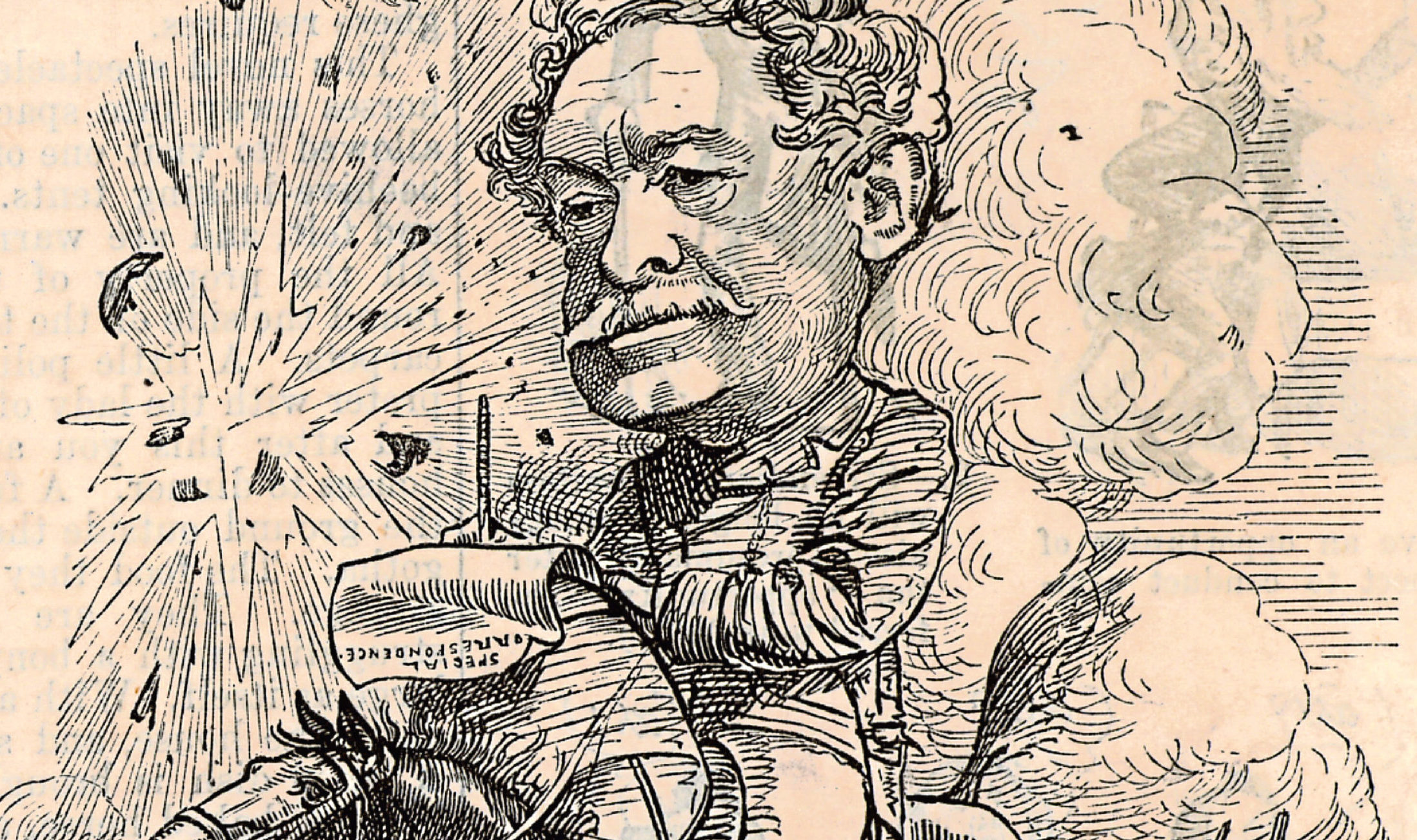 NEXT time you see the BBC's Orla Guerin reporting from a war zone in her flak jacket, remember she's not the first Dublin-born correspondent to risk life itself for her reports.
During the Crimean War, William Howard Russell, born in County Dublin, was one of the first men to send back regular reports from the heat of battle.
Everyone read them with dropped jaws, including Queen Victoria, who was deeply moved by Russell's vivid reporting.
In fact, it inspired her to come up with something to truly honour the brave soldiers risking life and limb to protect Britain.
It was the birth of the Victoria Cross, which would be awarded for the first time months later, and the VC has been the ultimate honour for some incredibly courageous people ever since.
The Netherlands' Order of William and France's Legion d'honneur were the kind of honours Britain's military couldn't get at that time – they weren't class-based or rank-based, but simply awarded to anyone who demonstrated special ability or bravery.
In Britain, the public had been becoming irritated about the fact we didn't have anything similar, meaning some working-class private could be incredibly courageous and see his deeds go unrecognised.
Victoria decided to change all that, and told the War Office to strike a new medal open for anyone who deserved it.
The London jewellers Hancocks were employed to produce the new medal, and they still do to this day.
The Queen issued a warrant to this effect on January 29 1856, and had it backdated to 1854 to recognise acts of valour in the Crimean War.
It was decided not to call the new medal The Military Order Of Victoria but simply opt for Victoria Cross.
The rules were that it could only be awarded to those who had "served in the presence of the enemy and performed some act of valour or devotion".
On June 26 1857, Victoria invested 62 of 111 Crimean recipients at a Hyde Park ceremony.
One myth about the VC is that all of the medals are made from part of two cannons captured from the Russians.
For most VCs since 1914, however, X-rays have shown that the metal used was from antique Chinese guns, with earlier ones featuring metal from other guns.
So far, just one woman has been a recipient of the Victoria Cross.
This was the remarkable Elizabeth Webber Harris, whom Victoria granted a special replica of the medal as women were ineligible back then.
She had shown tremendous courage – "indomitable pluck" as it was described – to help wounded soldiers during a 19th-Century cholera outbreak in India.
A total of 1,358 Victoria Crosses have been awarded since the first, and the largest number for a single day was 24, for heroism during the Indian Mutiny of 1857.
The most won by a single unit in a single action is seven, to the 2nd/24th Foot for the defence of Rorke's Drift during the Zulu War.
A total of 628 awarded during the First World War is the most for one conflict.
Just one combatant soldier has been awarded the VC and Bar, the bar representing a second Victoria Cross award.
He is Charles Upham, a New Zealand infantryman. Just two others have got this very special double award, both Royal Army Medical Corps doctors, Noel Chavasse and Arthur Martin-Leake.
Personally, I was delighted to find there are four Scottish-born Campbells – so far – who have been awarded the Victoria Cross.
They are Lorne MacLaine Campbell, Kenneth Campbell, John "Jock" Charles Campbell and John Vaughan Campbell, who rallied his troops with a hunting horn and got the nickname Tally-Ho VC.
Tally-Ho also has a special memorial outside the Ministry of Defence Main Building, Westminster.
A paving stone recognising this amazing man was laid there in 2016.
Grenada-born Johnson Beharry is another recipient, and he saved members of his unit, the 1st Battalion Princess of Wales's Royal Regiment, from ambushes in May and June of 2004, at Al-Amarah in Iraq.
Despite sustaining serious head injuries, he showed astonishing bravery and care for his colleagues, and the Queen gave him his VC on April 27 2005.
He was the first recipient since two heroes of the Falklands War were given posthumous VCs.
One was Lieutenant Colonel Herbert Jones, killed in action during the Battle Of Goose Green with the 2nd Battalion, Parachute Regiment.
The other was Sergeant Ian McKay, a young Yorkshireman who charged an enemy position alone and took it out with grenades, "dying at the moment of victory".
The most recent recipient is Corporal Joshua Leakey. A lance corporal in 2013, he fired at Taliban forces with a machine gun, with their bullets bouncing off his own, while simultaneously giving radio updates and then saving colleagues.
Son of a retired RAF officer, he is still serving in the Parachute Regiment.
And has a very special medal his mates must envy!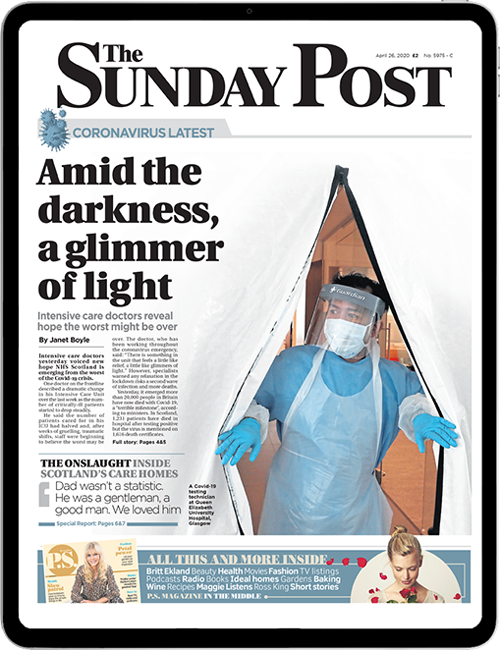 Enjoy the convenience of having The Sunday Post delivered as a digital ePaper straight to your smartphone, tablet or computer.
Subscribe for only £5.49 a month and enjoy all the benefits of the printed paper as a digital replica.
Subscribe