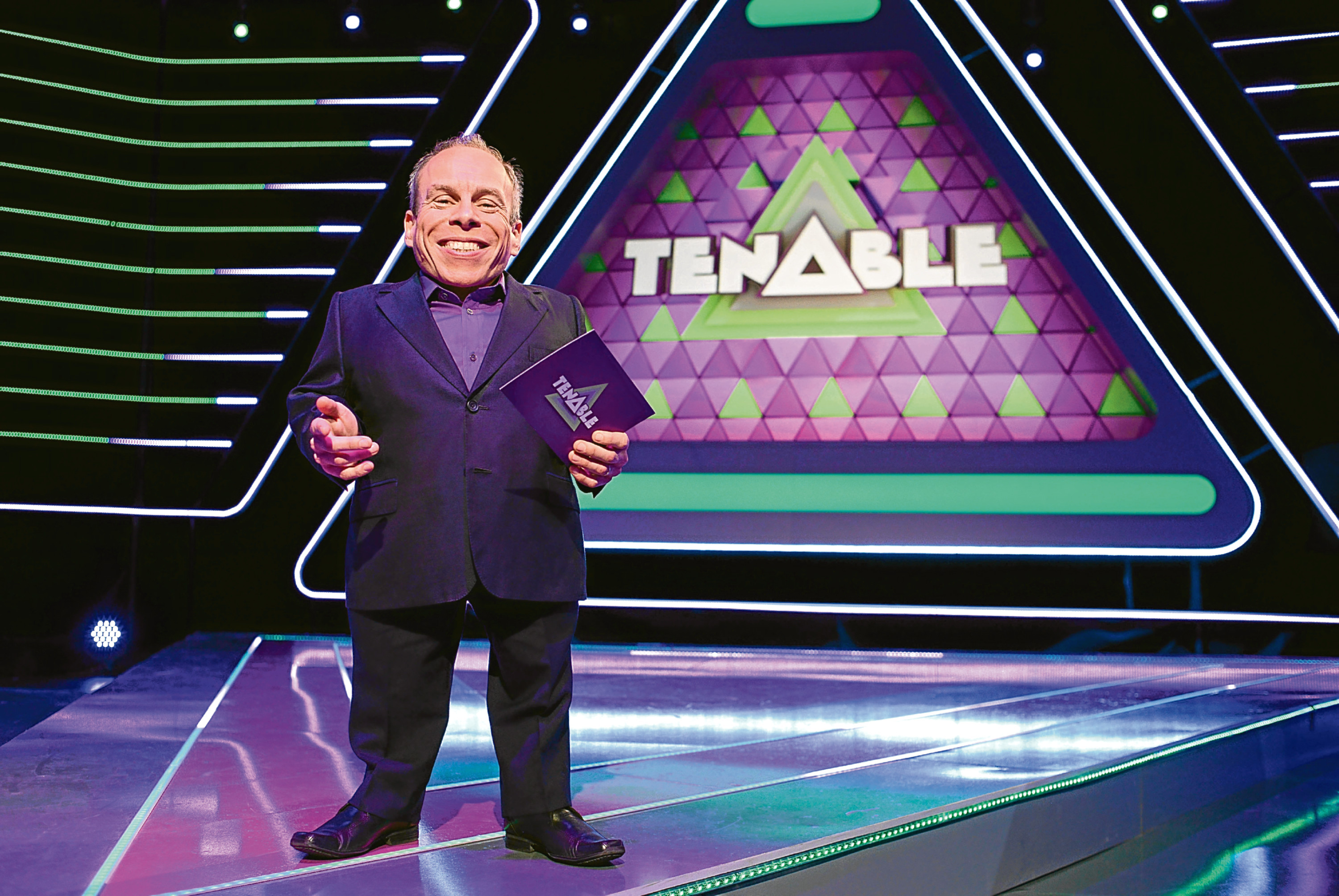 WE Brits like a list, don't we?
And it's that passion for top 10 lists and the like that the producers of new ITV quiz Tenable have tapped into.
As host Warwick Davis admits: "When they approached me about the show earlier this year, I was immediately struck by how simple it is.
"The top 10 concept seems so obvious and yet no one's done it before.
"We all compile lists and top 10s in our heads — especially blokes! — and I'm quite surprised we haven't until now seen a show take advantage of that.
"When we did the pilot, it was just about top 10s, but now we've expanded it, so it can be lists of 10.
"So it could be the first 10 Mr Men books published, for example, the first 10 elements on the Periodic Table or the last 10 prime ministers.
"Some of them sound so easy, but when you start getting past the first three or four, it gets more difficult.
"To get five, which you have to do to stay in the game, becomes a little more tricky, but then to move on and achieve a perfect 10 is what really separates the men from the boys.
"But then you're surprised at which ones didn't make it into the top 10. There are always a couple that surprise you, and you're thinking: 'Why is that there?' or 'Why isn't that there?'.
"The number of times people got the 11th on the list!
"We made the pilot earlier this year to test the concept and I showed it to some family and friends because I wanted to see how they responded to it.
"They all played along, argued, thought they knew better, screamed at the TV — that's what you want from a quiz show and this is one people can really get involved with at home."
Dad-of-two Warwick's been a part of Tenable from the beginning, and he says: "To be there from the very earliest development of the show was quite nice for me as I could make it feel like it belonged to me a little bit.
"I think as a host of something like this, you have to take ownership of it in some way and make it feel your own as then you can do the best job with it.
"There's a synergy between a quiz show and the presenter.
"You can't think of The Chase without thinking of Bradley Walsh, or Alexander Armstrong and Richard Osman on Pointless — you couldn't imagine it any other way."
If Warwick looks a little stumped by some of the questions, well, he is.
"What was weird is I get to know the contestants throughout the recording and so want them to win," he explains.
"I had to say to the producers: 'Don't, whatever you do, tell me the answers to these questions' because I don't want to inadvertently say something I shouldn't and cost them the prize money!
"So there are times I'm there trying to think of the answer, too, and they did a lot better than I would.
"I've been on a few quizzes myself. I've done Pointless though it's rather unfortunately-named, Pointless Celebrities — that put me off for a while!
"I did it with Les Dennis and we were the last to be knocked out before the final round.
"I tend not to do the ones that need a lot of brainwork. I did Catchphrase and I won that, £30,000 for charity, despite the fact I'm useless at it at home.
"But on the way down to the show, I played the Catchphrase app a lot and that put my brain in the right mode!"
---
READ MORE
Quiz expert reveals how the war inspired the big black chair and why you should want a taxi driver on your pub team
How much do you really know about driving? Take our theory test quiz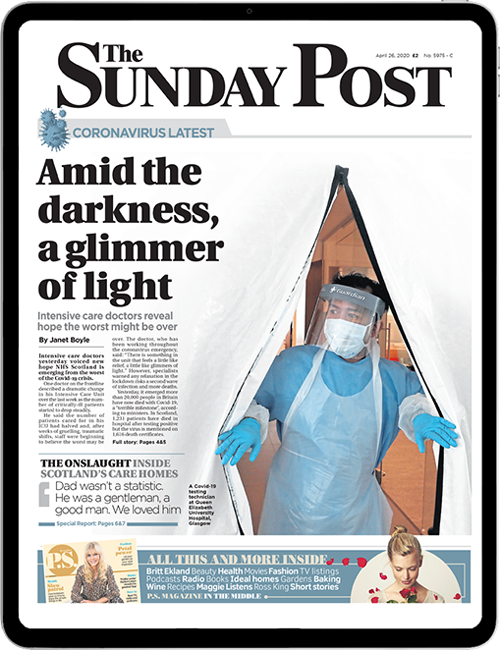 Enjoy the convenience of having The Sunday Post delivered as a digital ePaper straight to your smartphone, tablet or computer.
Subscribe for only £5.49 a month and enjoy all the benefits of the printed paper as a digital replica.
Subscribe