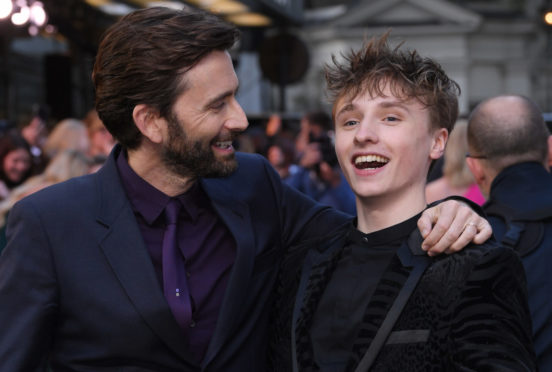 His father and grandfather both played Doctor Who and now teenage actor Ty Tennant could use their interstellar nous as he wages his own war on aliens.
The 17-year-old star, in fact, has firm roots in the Whoniverse: his adopted dad David Tennant, the 10th Timelord, met mum Georgia when she guest-starred as the Doctor's cloned daughter; while Ty's grandad, Peter Davison, played the cricket-loving fifth incarnation of the time-traveller from 1982 to 1984.
Now the teenager is set to star in sci-fi thriller War Of The Worlds. Based on the classic HG Wells novel, the show, starting on Fox next month, sees Ty cast opposite Gabriel Byrne and Downton Abbey's Elizabeth McGovern.
"It's my biggest role in terms of how much I am in it," Ty said. "From the first day, it just felt so right.
"In the first two episodes though, swear words are my most prominent lines, which is weird as I'm not much of a swearer. I live with my parents and I don't swear in front of them. But I did takes without the swearing and takes with it – and they seemed to like the swearing ones better."
Ty attended an acting school run by his grandfather Peter Davison and grandmother Sandra Dickinson, who is also an actor and appeared in the 1981 TV adaptation of The Hitchhiker's Guide To The Galaxy.
"It must have been about 10 years ago," Ty recalled. "My grandparents were running classes at their home and I went along. I suppose they taught me how to act – and my mum and dad as well.
"It has always been a part of me, thinking maybe I should follow in the family footsteps as there are lots of actors in there."
Ty's role in War Of The Worlds comes less than a year after he made his TV acting debut in an episode of medical drama Casualty and he had a small role in Tolkien, the biographical drama about the Lord Of The Rings author starring Nicholas Hoult.
"I'm still early in my career," he said. "Just auditioning for stuff – but it's exciting. I love acting. It's nice to play around and fantasise about being different people and playing different roles. There's no limit to what you can do.
"If acting doesn't work out, weirdly, I have always wanted to do computer coding. I have always been a geek." And he has confessed to "geeky" plans for his 18th birthday celebrations next month.
"It will just be a gathering with family and friends. Nothing crazy. I'm looking forward to it.
"It will be nice to enjoy a nice glass of red in the pub with friends."
Proud of his Scottish roots, he revealed a soft spot for the national dish. "I love haggis. We used to be in Scotland a lot when my grandad on my dad's side of the family was here. But he passed away a few years ago. We still come up, but not as often."
So would Ty like to follow in his dad and grandad's footsteps as the Doctor? "I don't think I would ever decline the offer," he said. "Doctor Who is such a massive thing to take on. Whoever is truly right for it will get the role. If I am granted that, I will certainly do my best."
With his first big acting job in the bag, a round-the-galaxy trip in the TARDIS may not be too far off.
---
War Of The Worlds, Fox, March 5, 9pm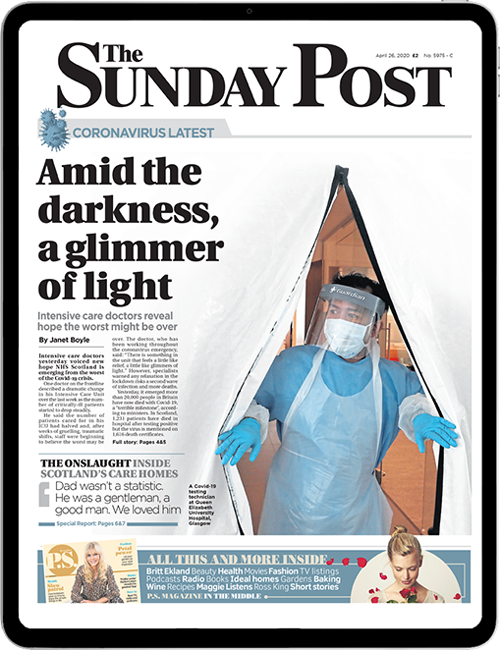 Enjoy the convenience of having The Sunday Post delivered as a digital ePaper straight to your smartphone, tablet or computer.
Subscribe for only £5.49 a month and enjoy all the benefits of the printed paper as a digital replica.
Subscribe