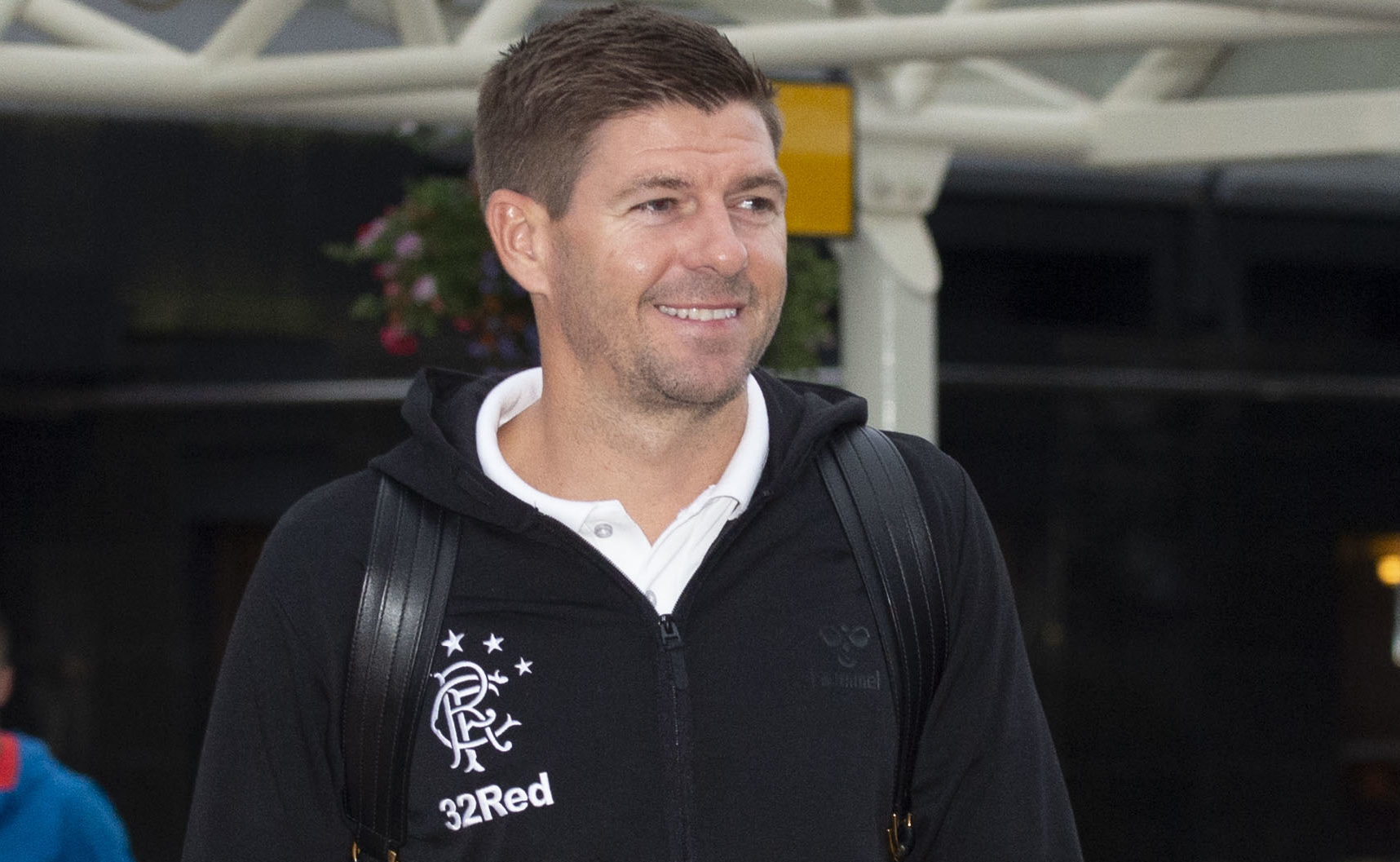 ONE night in Istanbul in 2005 cemented Steven Gerrard's place in Liverpool history.
The dramatic comeback win in the Champions League Final against AC Milan also forged an unbreakable bond between the captain and the Reds manager that night, Rafa Benitez.
Thirteen years on, the new Rangers manager doesn't have to think twice about picking up the phone and calling Benitez – who has since managed Inter Milan, Chelsea, Napoli, Real Madrid and Newcastle United – for advice.
However, as Gerrard eases himself into his new position, it is the new well of experience which has opened up to him that is occupying his mind.
Specifically, the chance to pick the brains of Walter Smith and Graeme Souness, the masterminds behind Rangers Nine-In-A-Row, as to how best to halt Celtic's seemingly inexorable march to an even more impressive haul.
"Trying to tap into knowledge of great bosses is something I have been doing since the age of 32 or 33," said Gerrard at the club's training camp base near Malaga.
"I had been speaking to them many times, bending their ear, asking many questions on how they find their roles, trying to take things they do and trying to use them as well.
"Picking out best things I like, the impact they've had on players and trying to use them in my favour going forward.
"Once I get settled in, I will certainly be leaning on the likes of Walter Smith, Graeme Souness and Graeme Murty, and bending their ears.
"They will probably get sick of the sight of me.
"I have met Walter quite a few times, and he is a top fella, really helpful.
"I haven't really thought about it in terms of roles, or at what level we want to use him.
"I think we just want to get Walter round the table and have a chat with him to get his thoughts on things – how he saw last season, for example.
"For me, personally, having Walter Smith on board as someone I can bounce things off, one-on-one, someone I get advice from, will certainly be an advantage.
"So I am really looking forward to sitting down with him.
"We will invite him in – but to be fair he doesn't need an invite to come in!"
The same applies to Souness, who revolutionised Rangers after his arrival at the club in 1986.
"I never got the chance to work with Graeme," Gerrard continued.
"But I have done a couple of TV appearances and charity events with him, and being a midfielder myself, he is certainly someone who I look up to.
"I have watched lots of videos and DVDs of him playing, and he is someone I still look up to.
"So if I can get his ear as well, it can only help.
"I'm very lucky to have the responsibility and get this role so soon. I started my coaching badges in my early 30s, and I'm nearly over the line to become qualified.
"Now it's just about experience, getting that experience, growing and improving."
Gerrard's open-mindedness is reflected in his desire to likewise canvas the opinions of the man whose sacking paved the way to his appointment.
"I haven't had the chance to speak to Graeme Murty yet, but I will do when the time is right," said Gerrard.
"I believe he's having a break at the moment until the academy returns. I don't see an issue or a problem."
It has been suggested having a former manager – albeit an interim one – around the place could be a problem, but Gerrard is unfazed.
"It's a question you'd have to ask Graeme in terms of what he's thinking. It's certainly not a problem where I am sitting," Gerrard insisted.
"We welcome him back in. He's got a lot to offer.
"I was asked about his position and I was totally fine with that.
"We want to use the ex-managers and players. This club needs to become one, and ex-players and ex-managers are all part of that."
Arguably more controversially, Gerrard also plans to seek the counsel of a man who made more than 200 appearances for Celtic en route to becoming a Liverpool legend – Sir Kenny Dalglish.
"He is my hero. If you are a young boy, and you grow up supporting Liverpool, Kenny Dalglish is the man," said Gerrard.
"To my dad, to myself, he is the hero. I am lucky enough to be able to call Kenny a friend. I can call him up any time.
"I know he is a Celtic man, but we are friends and Kenny is that type of man. He is a football man.
"He has given me many bits of advice over the years. He will probably let the phone ring out now! But our relationship is very strong.
"Will I call him Sir Kenny?
"Of course. I called him Sir before he got knighted!"
The Liverpool connection is clear, too, in Gerrard's desire to create a culture at Ibrox similar to that of the legendary Anfield Boot Room where, from the '60s to the '90s, coaches would hatch tactical plots over countless pots of tea.
"The reason I've chosen the staff around me is because I know they'll be a great support for me," he said.
"Obviously, Gary McAllister gives us that experience and that connection in terms of knowing the Scottish league very well, as well as the area and the demands of the football club.
"Add that to the fact we were very close as team-mates and continued that relationship. I would speak to Gary a couple of times a week, anyway.
"Head of performance, Jordan Milsom, has that seven or eight years' Premier League experience working around elite footballers.
"He knows what he wants to see in the profile of a player, knows how he wants them to look, the diet they need and the numbers they need to hit on a daily basis.
"He knows the programme in terms of how it should look throughout the season, and the amount of games we are going to be playing.
"So he is a big support for the coaches, Michael Beale and Tom Culshaw, in terms of what we give the players in terms of volume.
"Jordan is the number cruncher, and we work on what he wants. In terms of training, that is where Tom and Mick come in.
"They have major experience in delivery sessions. Further down the line, you have myself, so I feel we have got the right balance.
"We have kept Colin Stewart on as goalkeeper coach. He knows the keepers very well, knows Allan McGregor particularly well, and it made sense for us to keep someone from the previous staff that we can bounce a lot of stuff off.
"We have also had a couple of chats with head of Academy, Craig Mulholland.
"He has been around, and we have told him we will be at a lot more academy games.
"We want to know what is in there. We know the importance of trying to improve and of getting some of our homegrowns into the team.
"You have seen a few of the young lads with us in Spain for that reason – for them to realise what we are looking for and get that education right from the off.
"We see the Academy as being a very important part of things, and Graeme Murty will have a part to play in that.
"So you add it up, and you see we have every single area covered in terms of a group of staff to give the players every support we possibly can.
"But, at the end of the day, it is certainly not about the staff – it is what happens on the pitch that matters.
"The players need to take ownership of that."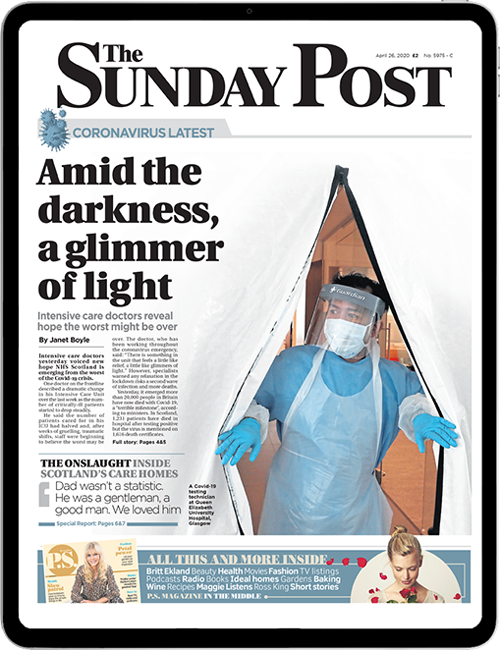 Enjoy the convenience of having The Sunday Post delivered as a digital ePaper straight to your smartphone, tablet or computer.
Subscribe for only £5.49 a month and enjoy all the benefits of the printed paper as a digital replica.
Subscribe