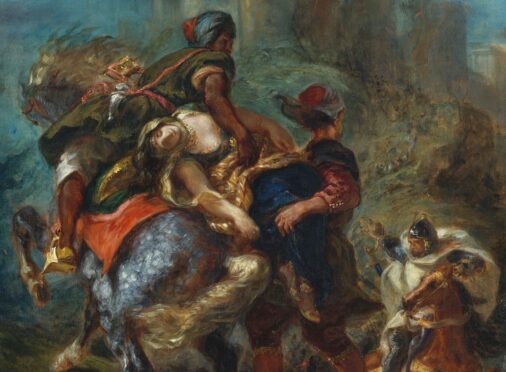 No mortal hand could untie the great Sir Walter Scott from the rugged land of his birth, according to one of his celebrated poems.
Now his vivid words about Scotland, which turned it from being viewed from afar as a desolate and wretched backwater into a romantic holiday destination more than two centuries ago will soon, according to booksellers, enthral this summer's influx of visitors.
Staycationers looking for the ideal holiday read are turning to the great writer, according to Waterstones with the new interest in Scott and his works, which include classics like Rob Roy, Ivanhoe and The Lady Of The Lake, coming on the 250th anniversary of his birth.
"What better way to spend a holiday in Scotland, with the backdrop of the wonderful Highlands, than reading one of Scott's works," said Angie Crawford, Scottish buying manager at the book chain.
"You can imagine reading Rob Roy while enjoying a staycation. These books always do well in the Scottish tourist market so we expect there to be a huge amount of interest this year due to the rise in people holidaying at home.
"With the Scottish summer holidays starting, we reckon sales of Sir Walter Scott will be buoyant."
Scott's influence stretches beyond becoming the unlikely must-read author for summer 2021, of course. As a literary titan, political activist and even the man who invented modern Scottish culture, Sir Walter Scott was a man for all seasons.
His effect – and the depth of admiration for such a popular figure – is difficult to measure, according to writer and critic Stuart Kelly, Scott's biographer.
"Given they built a monument to him just after his death, the Russian government sent 250 rubles to help and the workers worked on it for free should give you an idea of how beloved Sir Walter Scott was," said Kelly.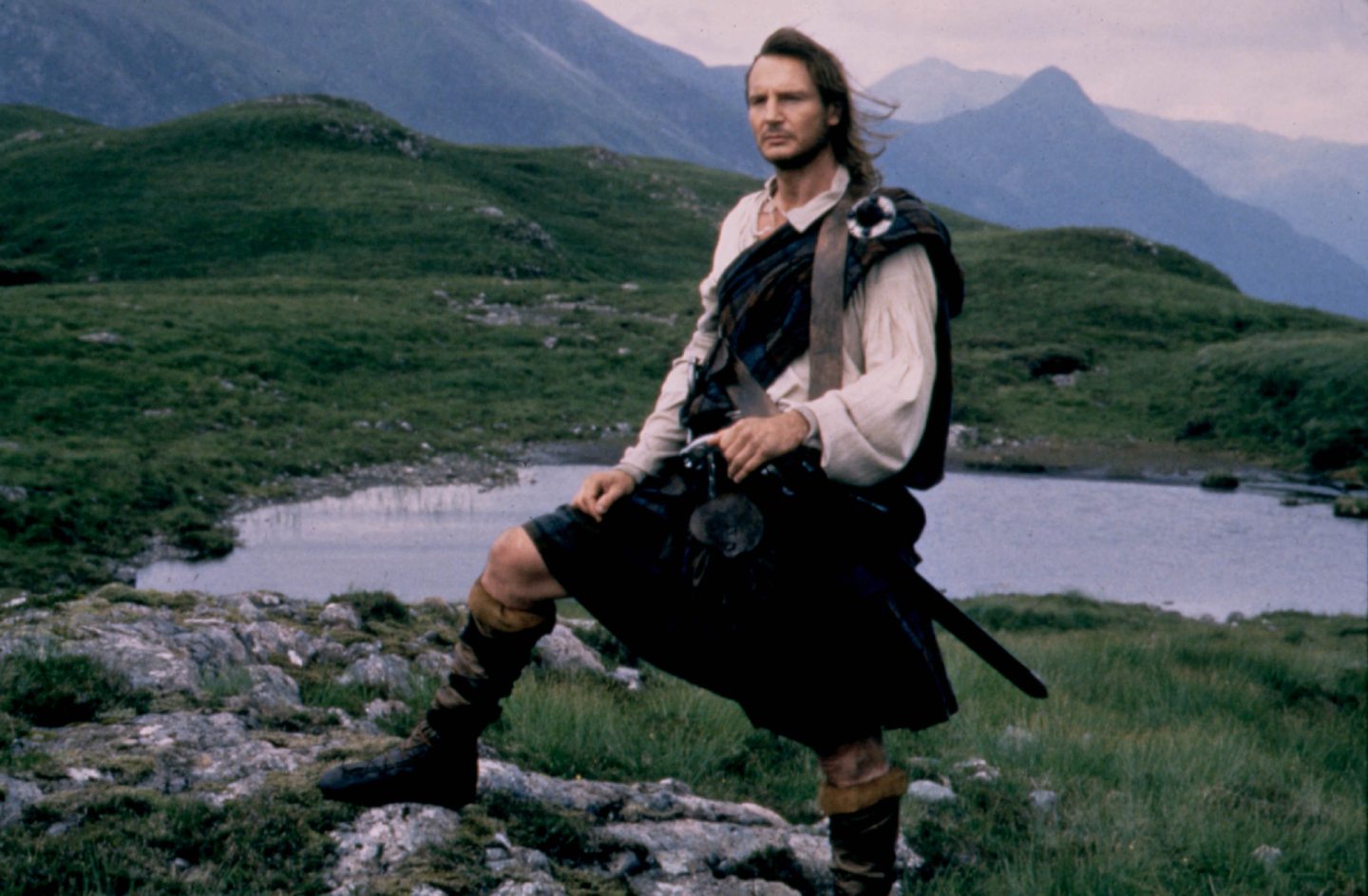 "The great critic, Francis Jeffrey, created a monument plaque which said that only Shakespeare was greater. Scotland was seen as a backwater until Scott. Samuel Johnson and James Boswell visited areas of Scotland and Johnson described it as 'desolate'.
"Scott turned it, with his poems and novels, into a place seen as romantic; through his work, and being an advocate for Scotland. Beforehand, Scotland was seen as a place where people were starving, wretched and weak. He turned it into a place of beauty."
As well as advocating for Scotland as a country, Scott had a huge hand in shaping its traditions. The visit of King George IV in 1822 was the first visit of a reigning monarch to Scotland in nearly two centuries; Scott was asked to welcome the monarch.
"At the last minute they asked Scott to put on a big pantomime about what it's like to be Scottish," said Kelly. "And he persuaded George IV to wear a kilt. Put that in context: the last people in Edinburgh wearing kilts were trying to kill George IV's grandfather.
"It's a bit like if a current royal wore something controversial, like Prince Harry wearing a Nazi uniform…
"His own son-in-law was extremely cross about it and described it as Celtified pageantry. If you think about it, Scott put the king in a kilt and for that reason you've got (The Simpsons') Groundskeeper Willie. He created the idea of 'this is what the Scots are like. They wear a wee dress and they're usually angry!'"
Despite the outrage among some at the time, Scott's elevation of the kilt – something the man himself never wore, according to Kelly – to an intrinsic part of the national identity endures to this day.
"He really stood up for Scotland," added Kelly. "The British Government wanted to take away Scottish banknotes. Scott, a unionist, said no, you can't do that. That breaks the Act of Union. And it worked.
"But the Union to him is a marriage of countries, not that the countries are the same place. He always stands up for Scotland being distinct from England and Wales and Ireland.
"When it came to the Union, Scott was the marriage guidance counsellor, not the divorce lawyer."
Those who have read Scott's novels Ivanhoe – one of former prime minister Tony Blair's desert island books – or The Talisman know he wrote about more than solely Scottish or even English matters.
"From Ivanhoe through to Saint Ronan's Well, covering nine centuries, he's saying 'folks are folks'," explained Kelly. "They might be fighting for one side or the other but they're still human. I find that moving about Scott. When you look back over his work, he has Saladin, the great Muslim chief, Isaac of York, the Jew, and Tippoo Saib, a Hindu, in his work and all are given a certain dignity.
"We see Scott's values through having these characters. He is somebody who has got a really big heart. The only ones who don't get any dignity are Edinburgh lawyers. There was something gracious about him saying 'look, humanity is humanity. Except for Edinburgh lawyers…"
His themes have inspired politicians for centuries. "Whether it's the Normans and Saxons in Ivanhoe or the Covenanters or Royalists in Old Mortality, or if it was the contemporary Whigs and Tories in his day, he always believes a reconciliation can be found," added Kelly.
And, beyond his universal themes, Scott was even experimental in his approach which was closer at times to that of 20th Century artists than the formal authors who followed him. "He's far more like experimental novelists such as Laurence Sterne or Tobias Smollett than Charles Dickens or the Brontes or Jane Austen," said Kelly.
"In one of Scott's novels he imagines a novel-writing loom and one of the villains of a previous novel turns up with his own loom and he's creating his own novels. It's astonishing. This is postmodernism before postmodernism was invented.
"And in almost all his books there is a kind of Scott character inserted. He's a bit like Alfred Hitchcock or Stan Lee."
Scott lived through periods of upheaval and his books often reflected characters at a time of historical change. He would, then, have found much to say in 2021 were he still alive, according to Kelly.
"He would, I think, say, 'look, right the way through my books I've said we're going to have to find a way to get along'.
"Scott is against divisiveness and I don't think we've had a more divisive and ludicrous government in Westminster.
"He would find Boris Johnson the perfect comic character for a novel and I think he would want Scotland to stand up for itself.
"But, ultimately, the important thing about his work was that it's always about two sides coming together. I'm not saying that's to do with nationalists versus unionists in Scotland, but it is important that we have some kind of kindness. And that's what Scott gives you."
---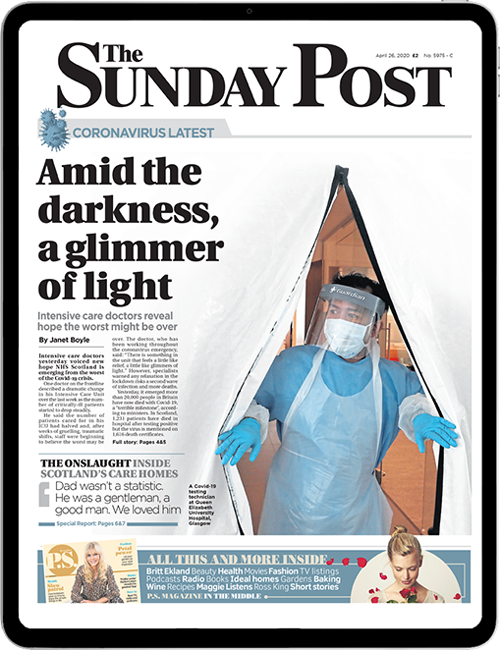 Enjoy the convenience of having The Sunday Post delivered as a digital ePaper straight to your smartphone, tablet or computer.
Subscribe for only £5.49 a month and enjoy all the benefits of the printed paper as a digital replica.
Subscribe