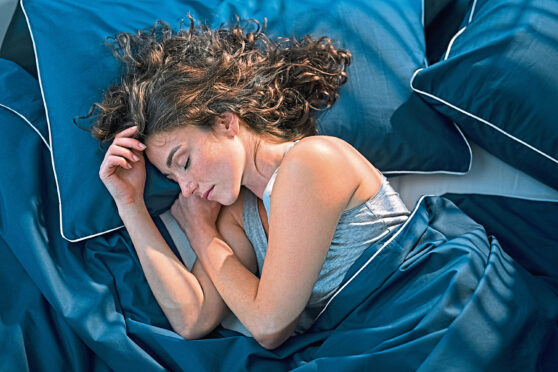 The male body has always been the default body in biomedical research, and female subjects have been historically excluded.
Here's the thing – we have so much incredible medical research available to us now but most of it is based on male cells, male mice and male bodies, then simply applied to women.
Historically, researchers have argued that the female body is too complex to be included in studies due to fluctuating hormones and the risk of pregnancy, or that women are too difficult to recruit because of their caregiving responsibilities and the inflexibility of research trials.
The latter argument is simply infuriating and underpins the complex relationship between our sex (biology) and gender stereotypes (and the social norms that come with it), and how they both influence our health and healthcare we receive.
What's more, research into unique reproductive or gynaecological health problems isn't any better. Only 2.5% of publicly funded research is dedicated to reproductive health, yet one in three women in the UK will suffer from a reproductive or gynaecological health problem.
Deeply embedded beliefs and unconscious biases about women and their health experiences are causing unnecessary – and preventable – suffering. From research to healthcare, it is all biased towards men.
Here, let's look at just one of the ways men and women differ – how we rest and sleep.
How the sexes sleep
While sufficient sleep is vital for everyone, there are important differences between men and women when it comes to catching shut-eye. Surprisingly, women sleep more overall (despite doing more unpaid work and having less leisure time) compared to men.
However, women also report poorer sleep quality, including difficulty falling asleep, waking up frequently in the night and having longer wakeful episodes.
Alice Hinds: Good news? I've got an emergency gynae referral. Not so good? I'll be seen in two years
We may also be more susceptible to the health effects of sleep loss. A recent study found that older women who experience frequently unconscious wakeful periods, and for longer duration, had nearly double the risk of dying from cardiovascular disease, while the association was less clear in older men.
Of course, biology is not the only driver for this sleep gap between men and women: gender stereotypes are also tied up in this. For example, women disproportionately act as informal caregivers for children, older adults and relatives, which means less time for sleep and more sleep interruptions.
Hormones
Sex hormones not only orchestrate reproductive function during the menstrual cycle but have a big influence on sleep and our circadian rhythm – the body's internal 24-hour cycle that regulates bodily functions, from sleeping to waking. Oestrogen has been shown to decrease the length of time it takes to fall asleep, with fewer awakenings throughout the night, and increase total sleep time.
Also, it plays a role in regulating body temperature at night and keeping it low, which is important for a sound sleep, whereas progesterone has anti-anxiety and sedative effects. So it may come as no surprise that sex differences in sleep emerge only after puberty when rates of insomnia in females surpass those in males and persist into adulthood. Women also report more sleep disturbances during periods of major hormonal change.
Menopause
Sleep issues become more common, and worsen, during the menopausal transition. Post-menopausal women often experience difficulty falling asleep, and frequent awakening or early-morning awakening.
However, objective measures of sleep quality (measured in a sleep lab) have not shown a decrease during the menopause, and some parameters have been found to increase, including more slow-wave, deep sleep, longer sleep duration and better sleep efficiency (the percentage of total time in bed actually spent in sleep).
This increase in deep sleep may not necessarily be an indicator of better-quality sleep as it may well be a reflection of making up for sleep loss.
Why sleep becomes an issue after the menopause seems to be due to a few things: the presence of uncomfortable hot flushes and sweats (vasomotor symptoms), ageing itself, lifestyle factors, coexisting medical conditions and, of course, hormones.
After the menopause, we lose the sleep-promoting benefits of oestrogen. However, this can be somewhat replaced with HRT, which has been shown to improve sleep quality and can be used to treat menopausal insomnia.
Quality vs quantity
Women and men generally need the same amount of sleep per night – seven to nine hours. Babies, children and teenagers need more to enable growth and development, and over-65s need a little less, between seven and eight hours per night.
Of course, this is based on averages and people fall on either side of the "recommended" range. It's important to have averages so that we can spot sleep disturbances when they occur but counting the number of hours spent in bed doesn't necessarily mean you're actually asleep for that length of time – so not only do we need the right quantity of sleep, but we also want good-quality sleep.
There are apps and wearable devices that can measure sleep but they vary in accuracy and, while useful for some people (personally I geek out on this kinda thing), for others they can cause sleep anxiety – leading to worse sleep.
The most simple – and perhaps best – metric for measuring the quality of your sleep is to see how you feel each day.
Good sleep quality might be described as falling asleep within 10–30 minutes, not waking or waking up one time in the night – and for fewer than 20 minutes – and spending most of your time in bed asleep rather than awake.
Dr Hazel Wallace is a nutritionist and founder of The Food Medic. Extract from The Female Factor: Making Women's Health Count And What It Means For You, Yellow Kite, £22, available now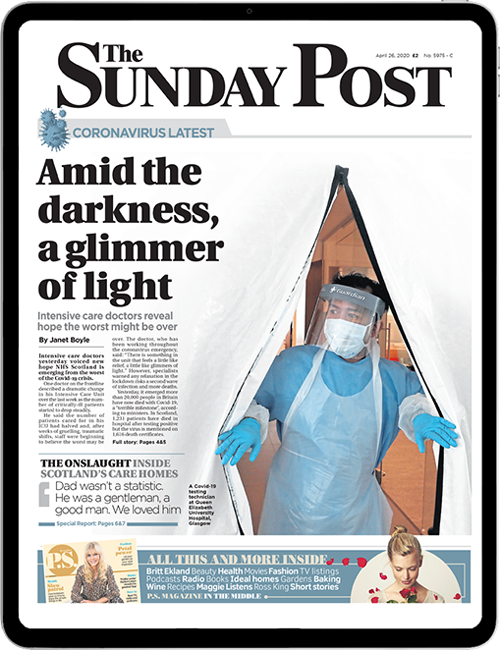 Enjoy the convenience of having The Sunday Post delivered as a digital ePaper straight to your smartphone, tablet or computer.
Subscribe for only £5.49 a month and enjoy all the benefits of the printed paper as a digital replica.
Subscribe