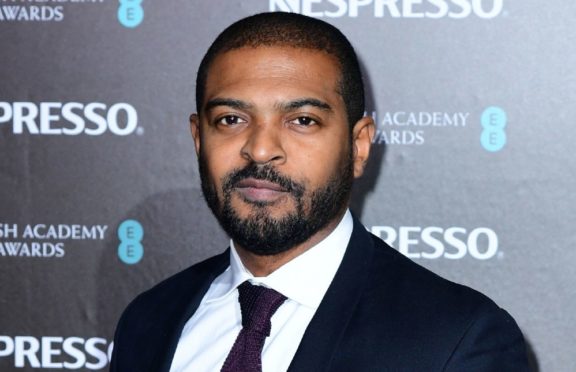 The final episode of drama series Viewpoint will not air as planned on Friday evening following allegations of sexual harassment against star Noel Clarke.
ITV and STV said that it would be "inappropriate" to broadcast the series finale after The Guardian newspaper reported allegations from 20 women about the Kidulthood and Doctor Who star's conduct.
The episode, a conclusion of the five-part series, will be available to watch online for a limited period of time for viewers who wish to view it.
Around 3.5 million tuned in to Thursday night's episode, which aired shortly after the reports emerged.
A statement from STV said: "In light of the serious allegations against Noel Clarke raised by 20 women as reported in The Guardian, STV, as part of the Channel 3 network, is in agreement with ITV that it would be inappropriate to air the final episode of drama Viewpoint this evening.
"The episode will therefore not be broadcast on the main STV channel but will be available on STV Player until Sunday night for those viewers who have been following the series this week.
"STV is committed to building an inclusive culture and has a zero tolerance policy towards workplace bullying and harassment of any form."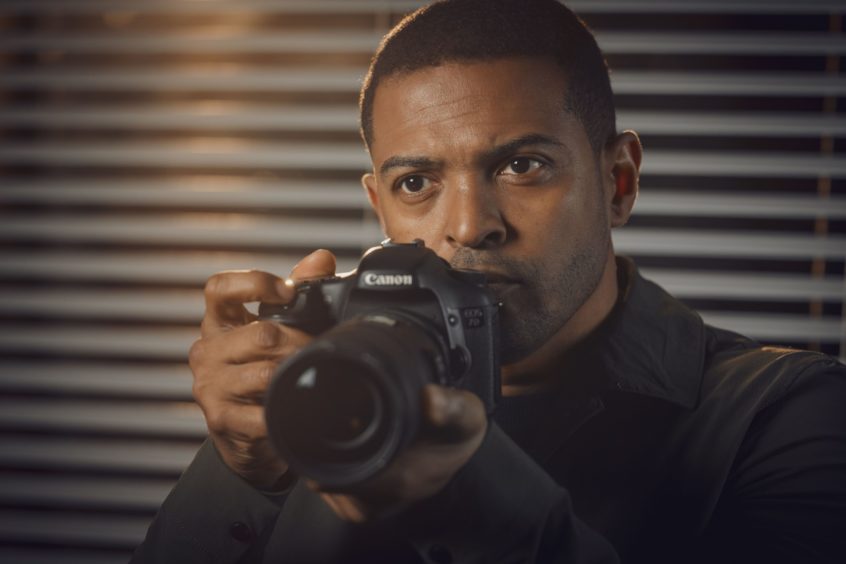 Broadcaster ITV said: "We strongly believe that everyone deserves to work in a supportive and safe environment.
"In light of the very serious nature of the allegations against Noel Clarke raised by 20 women in the Guardian's report, ITV has decided it is no longer appropriate to broadcast the final episode of the drama Viewpoint on ITV main channel this evening.
"We are mindful that some of our viewers have already invested four hours of their time over the past four nights in following this thriller which was due to conclude this evening, and they have yet to see the final episode."
Sky TV said they had "halted" their work with Clarke, who stars in their drama series Bulletproof.
The actor has also been suspended by Bafta.
Clarke said in a statement: "In a 20-year career, I have put inclusivity and diversity at the forefront of my work and never had a complaint made against me.
"If anyone who has worked with me has ever felt uncomfortable or disrespected, I sincerely apologise.
"I vehemently deny any sexual misconduct or wrongdoing and intend to defend myself against these false allegations."
Clarke's Bulletproof co-star, Ashley Walters, said on social media: "My thoughts are with the women who have come forward and told their awful stories, I am in shock and deeply saddened by what I have heard on a multitude of levels.
"I could never condone behaviour of this nature neither in nor out of the workplace, and whilst Noel has been a friend and colleague for several years, I cannot stand by and ignore these allegations.
"Sexual harassment, abuse and bullying have no place in our industry. Every woman has the right to a safe workplace and moving forward I pledge my dedication to this."
Vertigo Films, the UK producers behind Bulletproof, said: "We are devastated to hear about these allegations and have launched an urgent investigation to find out if any apply to any Vertigo Films productions.
"Our immediate concern is for any cast or crew who may have had a negative experience on set.
"We have robust procedures in place for reporting incidents, including the ability to raise issues anonymously.
"And while no issues have been flagged to us, we stand ready to support anyone who has had a negative experience on the show and encourage you to come forward with confidence.
"Effective immediately, Noel Clarke is removed from any Vertigo Films production."
Clarke made his first TV appearance more than 20 years ago in the Channel 4 series Metrosexuality, and gained fame for his roles as Mickey Smith in Doctor Who and Wyman Norris in Auf Wiedersehen, Pet.
He later wrote and starred in the acclaimed film trilogy Kidulthood, Adulthood and Brotherhood, and directed two of them.
Clarke was first recognised by Bafta in 2009, when he won the Rising Star prize.
Management and production company 42 M&P said it stopped representing Clarke earlier this month.
A spokesman said: "Noel Clarke was a client of 42 M&P until April this year but the company no longer represents him."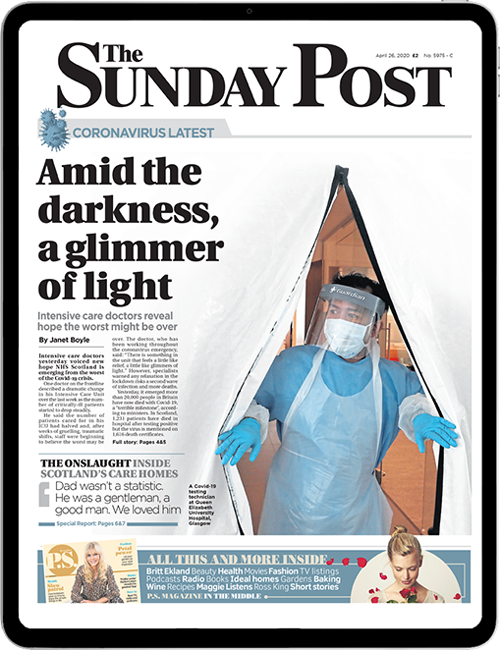 Enjoy the convenience of having The Sunday Post delivered as a digital ePaper straight to your smartphone, tablet or computer.
Subscribe for only £5.49 a month and enjoy all the benefits of the printed paper as a digital replica.
Subscribe