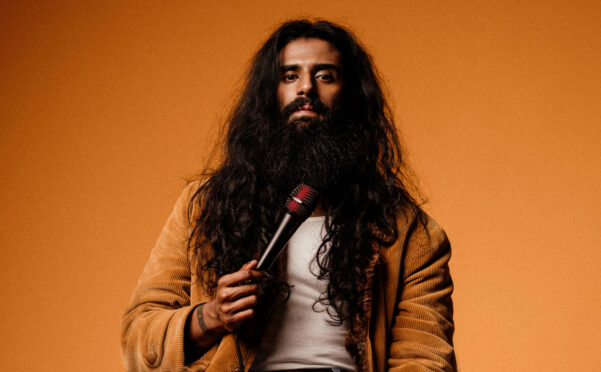 Fringe debutant Vidura Bandara Rajapaksa hopes his show will help write the next chapter in an already 'chaotic' life story.
The well-travelled stand-up heads to Edinburgh for the first time next month with his eyes firmly set on making comedy his career.
Born in Sri Lanka, he left the country in 1999 as his parents went in search of a better job. He spent his teens in New Jersey before a stint at medical school in Malaysia.
Swapping medicine for software engineering, he sent his resume to all corners of the globe and the first job to come up was in Berlin.
It was here that he found a true passion for comedy as part of the German capital's flourishing scene.
Bringing a show to Edinburgh for the first time is the next rung of the ladder as he looks to make comedy his full time job.
"I never really thought of anything artistic as a thing to do," he said. "I thought, I can't make a living out of this, especially back home. So I went down a sciencey route just because I wanted to be employed!
"In Berlin, I hung out at shows because it's one of the few English speaking activities that you can do. The scene there is very unique.
"In the UK, I've noticed there's less diversity of perspective on a mixed line-up show,  because everyone is British, there's a thing of being from one place.
"Berlin is still mostly German as a city, but if you're in the English speaking scene, you're from somewhere else. You would get people that are from entirely different worlds and parts of the world."
So enamoured was he with the city that Rajapaksa directed and starred in a documentary on the Berlin comedy scene, Open Mic Days, which streams on Amazon Prime Video.
But he saw no way to make a living from comedy in the German capital and decided to move to the UK – one of the first deliberate moves he's ever made.
"When I moved here, I was semi starting over and nobody knew me," he said. "I was doing bottom of the barrel shows – and the bottom of the barrel here is much more difficult.
"In Berlin you start and you get about five to seven minutes usually, and real audiences of more than five people – and it's not just all comedians in the room, which is always nice.
"I'm very happy I started in Berlin and not London!"
Rajapaksa's life story forms the basis for his Fringe debut, titled Monsoon Season.
It's described as a "downpour of everything" taking in topics from the Pixar film Ratatouille to the struggle of battling an eating disorder in a starving country.
"I structured autobiographically, a sort of greatest hits of my life really," he said. "I'd say my style is quite conversational. Because of the way I perform, it comes off as storytelling but they are very much just bits disguised as stories.
"At this point, I'm slowly getting better with my social ineptitude. Generally, I'm more comfortable with an audience than I am with a new person.
"For the most part, I'm just much comfier with an audience because I think I have a confidence in that context where I have my material, I can talk about stuff that I don't really talk about with anyone in my life, really, except for a couple of people.
"An audience sort of disappears into the ether, you don't have to deal with them knowing this stuff.
"Everyone is sort of different with their line of stuff they feel comfortable and not comfortable talking about. I was raised Buddhist and I think I have a detached sort of personality, which makes that a little bit easier."
Like many at the Fringe, Rajapaksa hopes his show will help propel him to the next level.
He dreams of taking the show on tour, while also working on writing and directing short films and documentaries.
"I'm still working the day job but it feels like there is light at the end of the tunnel," he said.
"I feel like I'm ready for stuff to start happening. I feel confident in my abilities as a writer and performer. I think the show is good and then if people see the show and then stuff comes from that, then I'm ready to be seen in that way."
---
Vidura Bandara Rajapaksa – Monsoon Season, Monkey Barrel Hive 2, Aug 4 – 28 at 1.55pm (Excluding 15 and 16), vidurabandararajapaksa.com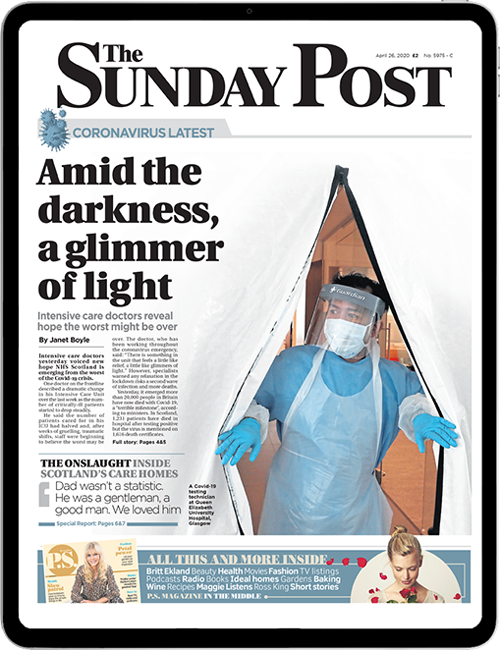 Enjoy the convenience of having The Sunday Post delivered as a digital ePaper straight to your smartphone, tablet or computer.
Subscribe for only £5.49 a month and enjoy all the benefits of the printed paper as a digital replica.
Subscribe