AFTER her husband passed away, Mary Tominey found solace in her two Yorkshire Terriers.
In the following 23 years, her pets have been a constant source of companionship for the Glasgow resident, who was unable to have children.
But when she lost her last dog, Yoffy, last December, the 70-year-old from Shawlands was distraught and shut herself indoors. She'd spend most of her day in her pyjamas in front of the TV, leaving home just once a week to buy groceries.
Now, thanks to a Glasgow-based charity, Mary has found a new lease of life and source of joy in her new Yorkshire Terrier, Lexi.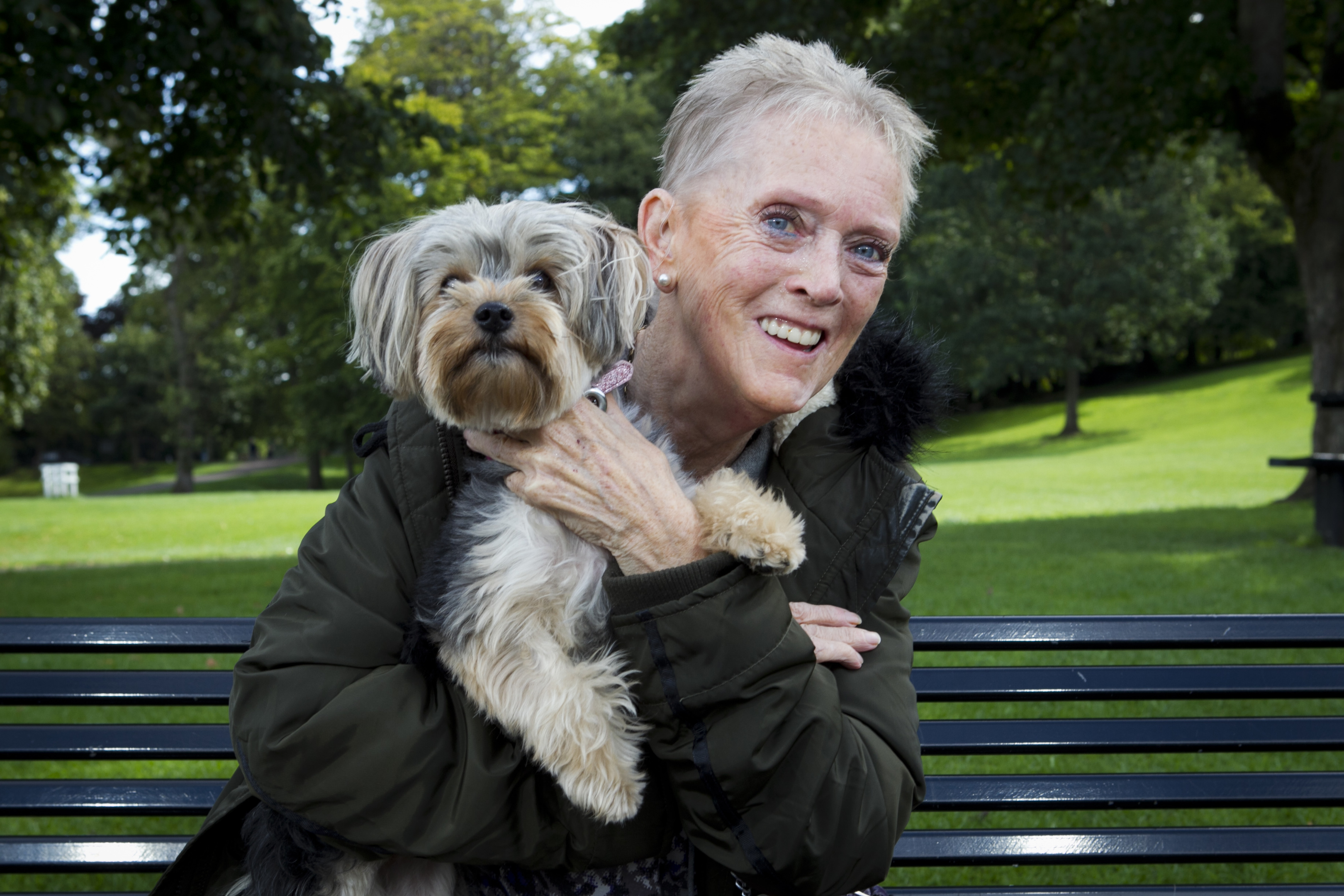 Ruffling her best friend's ears, Mary said: "I was so down after losing my last dog I didn't want leave the house. But Lexi has brought the sunshine back into my life. People say they can't believe the change in me.
"She's so friendly and outgoing. Even if I plan to walk her for 15 minutes, it can take an hour because so many people stop to speak to me about Lexi and give her a cuddle.
"Its companionship, you get unrelenting love. I know if I go out, I'll get such a big welcome when I come home and I'll chat away to her all day.
"She's my kid and the love of my life."
In the past five years, hundreds of lonely over-60s like Mary have been helped with the cost of rehoming rescue animals thanks to Give A Dog A Bone.
The small Scottish charity was founded by animal lover Louise Russell with the dual aim of tackling loneliness and isolation and finding new owners for homeless animals.
"It's been proven that having an animal in your environment raises your wellbeing," said Louise, 43, whose own rescue animals include one dog, two cats and a growing brood of ex-caged chickens.
"People tell us it's life-changing. For those who are alone, all of a sudden you have this wee companion that gives them a reason to get up in the morning."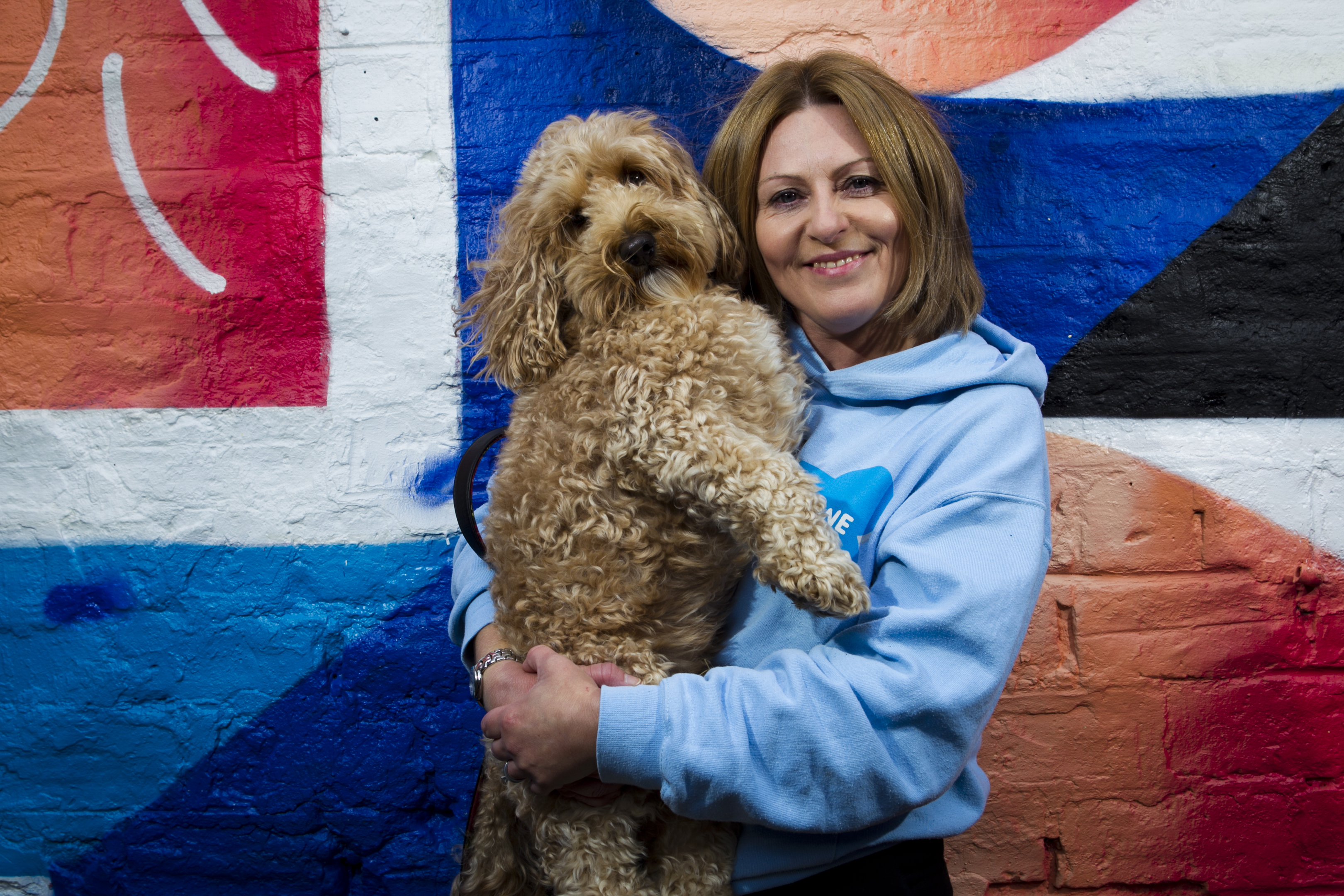 The organisation doesn't actively rehome animals, but offers financial support to people over 60 who would like the companionship of a rescue animal but are put off by the potential cost, particularly if they are on a low income.
Using funding from donations and grants, the charity covers rehoming fees up to £175 and also offers elderly pet owners monthly support to cover food, insurance and, in special cases, vet bills. It also links animal shelters with prospective new owners and arranges volunteer dog walkers for the elderly recovering from operations.
Mary added: "I was worried about being able to afford a new dog, as Yoffy had cost me more than £500.
"Then the lady at my local shop gave me a leaflet for Give A Dog A Bone.
"I eventually called them saying I'd love another Yorkie and then seven weeks ago I was told to go to Milton Cat and Dog Home in Dumbartonshire to pick up Lexi.
"Her owners had to give her up because they were moving into sheltered housing, which is so sad, but for me it felt like a miracle.
"The charity paid the rehoming fee and even arranged a taxi to help me collect her.
"I can pay for her food myself but it's fantastic that they help others afford a pet of their own."
According to Age UK, older people can regularly go up to one month without speaking to anyone.
"Animals can bring a lot of comfort to people, especially if they are older and on their own," added Louise.
"A dog gets you out walking, so it's good for your health and well-being as there's the added benefit of socialising with people because everyone talks to you when you have a dog.
"As for a cat, it's something that needs you, and caring for it provides a routine: you need to feed it and ensure it has a clean litter tray."
The charity boss, who previously worked in business development, added: "Money is a worry for some people, especially for those on a small pension. I know many people who would feed their animals before they fed themselves.
"We've helped around 300 animals and their older human companions since the charity was set up."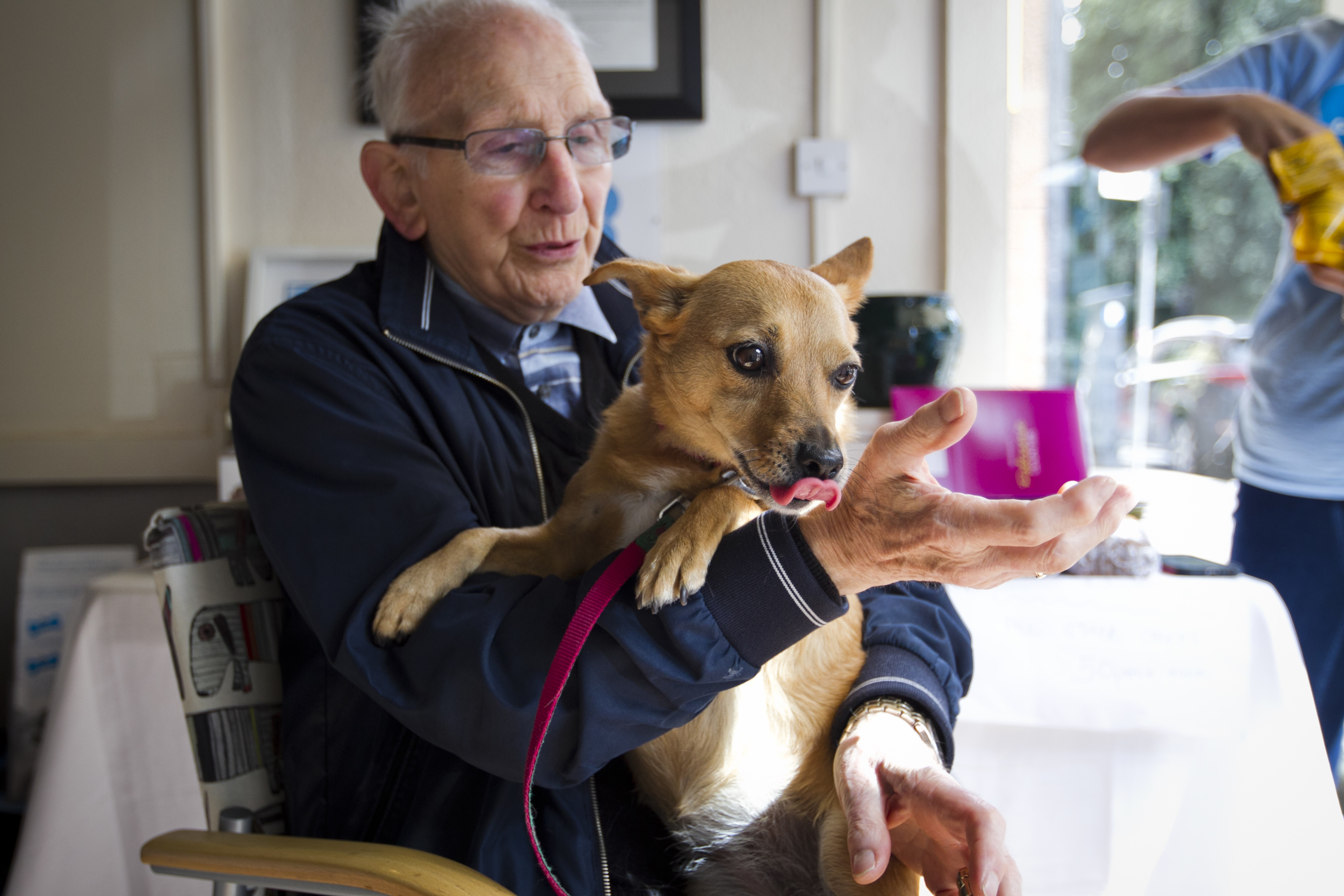 In a further bid to address loneliness at a local level, Louise opened the charity's first community hub in Shawlands earlier this year for people of any age, whether they own a dog or are just looking for some company.
Visitors can chat over a cup of tea and pet Louise's own resident rescue dogs-turned-therapets, Stella and Cooper.
For over-60s, the community hub offers free classes like mindfulness, reflexology, seated yoga, Spanish lessons and massage sessions.
It also leads community dog walks in neighbouring Queen's Park every week.
Louise said: "It's been a runaway success. People who haven't been out of their house in weeks have become regulars.
"It's a small space but we welcome around 70 people a week. Our classes are jam-packed. We've become an important part of the community, particularly for retired people."
Louise now plans to open a second hub in another city later this year, and has already secured around £7,000 towards the project through crowdfunding.
In January, the Scottish Government launched a consultation on isolation among the elderly, with Social Security Minister Jeane Freeman noting that communities are best placed to tackle the problem of loneliness.
"The reality is that cuts over the years have meant that charities and communities are having to do more," Louise added.
"Thankfully we are in a position to do something and we're delighted to offer a very simple solution to two of society's problems: loneliness in our ageing years and the rising number of animals in shelter.
"It's win-win for everyone."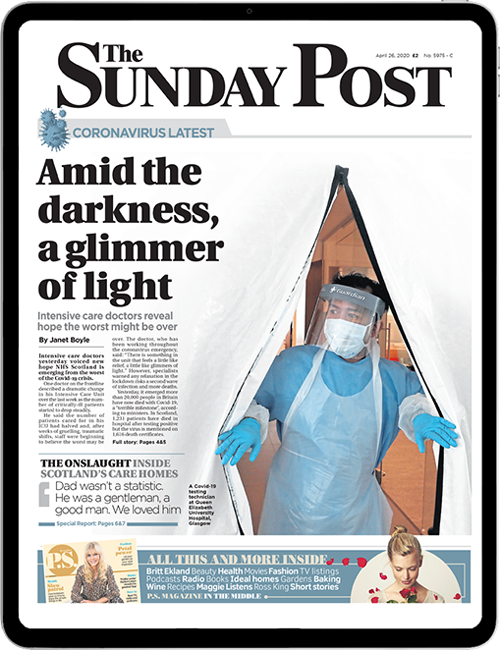 Enjoy the convenience of having The Sunday Post delivered as a digital ePaper straight to your smartphone, tablet or computer.
Subscribe for only £5.49 a month and enjoy all the benefits of the printed paper as a digital replica.
Subscribe