He's the UK's biggest-selling crime novelist, and today Ian Rankin donated his literary archive to the place where it all began.
Gifting his archive to the National Library of Scotland – where Mr Rankin penned his first three novels – his collection totals around 50 boxes of materials spanning 45 years, including correspondence with literary figures like J.K. Rowling and Iain Banks.
Most renowned for his detective novel series, Rebus – whose main character often frequents Edinburgh's George IV Bridge where the National Library is situated – Mr Rankin said gifting his collection to the building was completely fitting.
"I remember that in my first week as a postgraduate student we were given a tour of the National Library of Scotland, including access to the basement levels," he said.
"Those vaulted underground corridors would reappear in the climatic scenes of my first Rebus novel.
"The library has seemed like an old friend ever since, so it seems fitting – as well as a thrill and an honour – that my archive should find a permanent home there."
Rebus lived most of his life in Edinburgh's Marchmont, where Mr Rankin still finds inspiration and influence for his work.
"Edinburgh's Old Town is such a small geographical area but there's so much going on in it," he said at today's launch.
"You can look up and see something you've never seen before like a plaque or a close with something that's so full of possibility for stories."
The Fife-born author's work has resonated with millions throughout the world, with his novels translated into 36 languages and adapted into a number of TV shows and movies.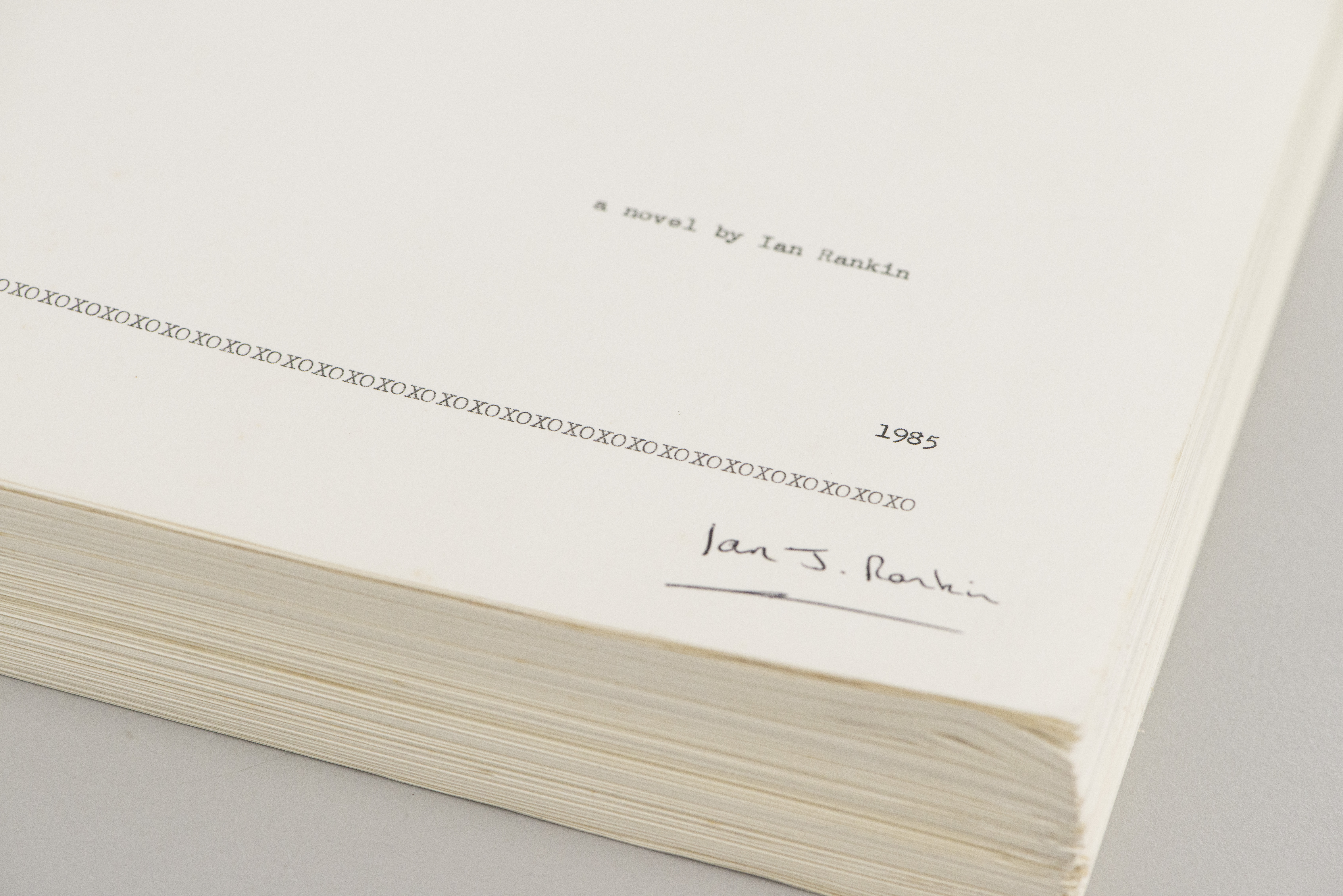 Describing his archive at its launch today at the National Library, Mr Rankin said: "I've left almost nothing out of it. Some of it is embarrassing like my early poetry – there's a booklet in there I did when I was a student and I designed it by hand and typed up these poems and stapled them together.
"You can also see how little I was making when I first started out which I think could be quite heartening to young writers. They can find out that for my first published novel I got £200 and bought an electric typewriter with it."
Indeed, although Mr Rankin began writing his work in the early 1990s, it wasn't until later in his career that he found real success.
"Success certainly didn't come fast," he said.
"But I remember I got a pay check through one day and it was six figures and I called my agent to tell him there must have been a mistake, but there hadn't been.
"It wasn't really until my eighth or ninth Rebus book that it started to gain momentum and people started going back to older books to buy them too."
Mr Rankin is now a No 1 Sunday Times bestseller and a Guardian Fastseller, with his books accounting for 10% of all UK crime sales.
National Librarian Dr John Scally welcomed Mr Rankin to the Library today.
He said: "Ian Rankin is a well-known face to us here at the National Library.
"We knew him when he was researching Muriel Spark as part of his PhD, and we knew him when he penned his first novels here in our very reading rooms.
"Little did we know then just how successful he was to become, and that in time, his archive would be as gratefully received as Spark's.
"It will be preserved into perpetuity alongside other Scottish literary giants."
---
Ian Rankin's latest novel, In a House of Lies is out now.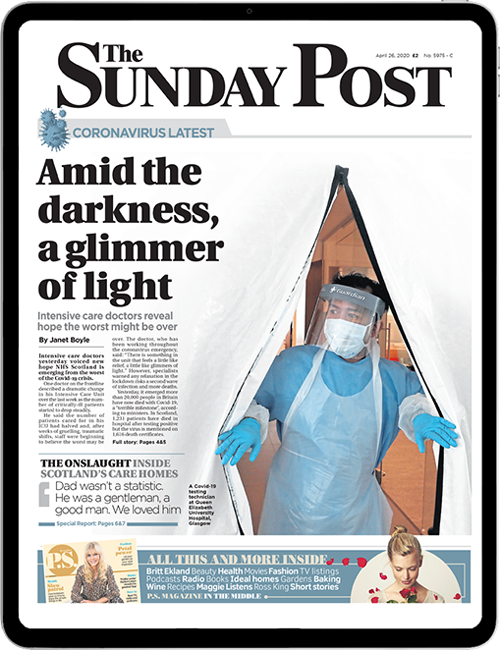 Enjoy the convenience of having The Sunday Post delivered as a digital ePaper straight to your smartphone, tablet or computer.
Subscribe for only £5.49 a month and enjoy all the benefits of the printed paper as a digital replica.
Subscribe