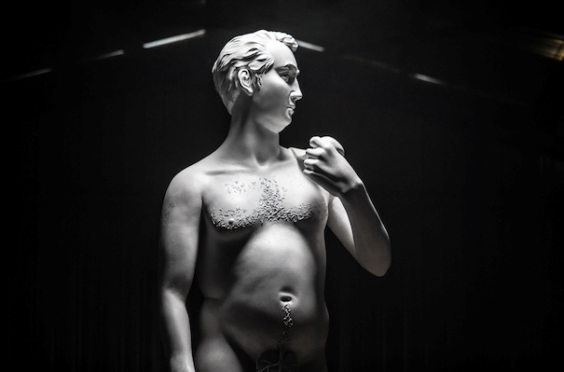 A real-life Scottish Michelangelo has created a new statue which challenges the ideals of unrealistic male beauty.
Michelangelo Onarati, a sculptor from Glasgow, was tasked with creating a more normal representation of real men, with a less ripped body, a plumper stomach and love handles.
Mirroring the classical statue Michelangelo's David, which depicts a male adonis with rippling abs and perfect hair, the 36-year-old's statue has been created as part of a campaign from Foster's lager to help re-carve society's expectations of male beauty.
The statue, named 'DAVEO' by Michelangelo, has been carved out in response to a third of men saying there is too much pressure on them to look perfect.
The four-metre tall staue made from polystyrene has been curated with input from men up and down the country and is now looking for a home in a museum, after being rejected by the Tate Modern and the V&A.
With summer approaching and Love Island now gracing our TV screens, six packs, sculpted arms and groomed facial features are just some of the unrealistic portrayals of real men in the media to expect.
But men surveyed by Fosters said they would prefer to see less ripped, more rounded stomachs and love handles shown in men in the media.
Ed Sheeran, James Cordon and Danny Dyer are the top male celebrities with the most relatable body types, according to the men surveyed.
Richard Barnes, marketing manager at Foster's said: "Foster's is famous for its straight-up Aussie support of British blokes.
"In this Love Island world, DAVEO and body positivity is something we want our drinkers and the country talking about.
"Our statue represents a more modern-day male – one where positive body image doesn't have to come from an unrealistic perception of perfection.
"We just want to encourage men to feel comfortable in their own skin. Real is the new ideal."
---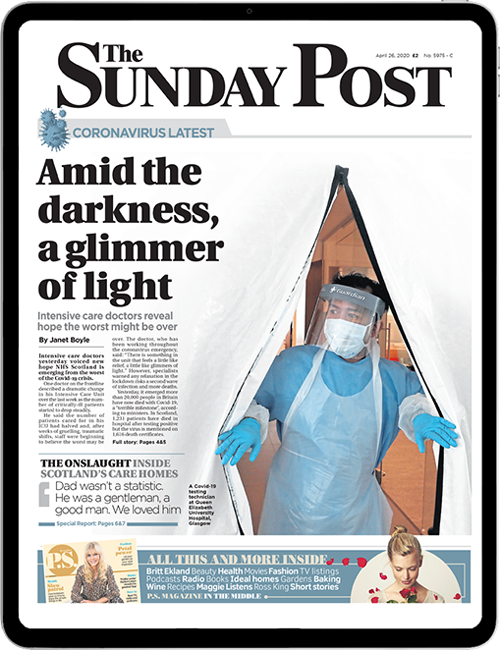 Enjoy the convenience of having The Sunday Post delivered as a digital ePaper straight to your smartphone, tablet or computer.
Subscribe for only £5.49 a month and enjoy all the benefits of the printed paper as a digital replica.
Subscribe