Polishing away at the pristine fittings in the Royal Yacht Britannia's engine room, a group of men share tales of adventures on the high seas, brushes with royalty and memories of days gone by.
Affectionately dubbed 'Dad's Army afloat', around 50 former Royal Yachtsmen have been volunteering their time this week as part of an annual working visit to look after the ship they once called home, years on from her retirement from service.
As well as helping the Britannia, voted Scotland's top attraction twelve years running, look shipshape, their camaraderie is reignited over a deck that needs scrubbed – or over a well-deserved cup of tea.
Adrian 'Bob' Seager, who served aboard from 1983-1989, is taking part on his first working trip back aboard.
Alongside fellow Yachstmen – or 'Yotties' –  in the engine room, he's making sure it's all spick and span for visitors who come from all over the globe to see the famous ship.
"It's been a really good time, a really good laugh," he says. "There's a lot of memories, and obviously a lot of changes but they've done well.
"The fun part is listening to other people remembering stuff that you don't remember because you were tired or something but they seem to be able to remember it!"
With banter flying back and forth, and everyone referred to with their navy nicknames, the Yotties have a shared bond over the unique vessel.
Britannia sailed over a million miles around the world in a career spanning four decades.
Transporting The Queen and the Royal Family, as well as numerous special guests and dignitaries, she served as a seagoing palace.
Since her decommissioning in 1997, she's been berthed in Edinburgh, where visitors can follow in the footsteps of royalty.
"This is unique, an engineering masterpiece of the 1950s that still had plenty of life in her when they decided that she should be put aside," Adrian says.
"It's been very good to us and the country. It's vital to preserve it and hopefully one day they'll have another one and the Britannia can help transfer some of the traditions over."
As to be expected when conveying guests of such high standing, there were plenty of rules for the crew to live by.
The plimsolls worn on their feet aren't a fashion statement, more a noise reduction measure.
No intrusion into the guests' stay on board was allowed, and should any member of the Royal Family be encountered on deck, the Yottie had to stand still and look straight ahead until they had passed.
In harbour, the ship had to remain level at all times, which proved to be no mean feat when guests all flocked to one side or the other to marvel at a band on the jetty or a passing landmark.
And should there be any issues with stability during dinner, they'd be immediately noticed – after all, each glass filled with a drink served as a spirit level.
But the formalities were dropped on occasion, with the Yotties performing end of voyage 'Concert Parties' for the Royal Family.
David Rushforth, an engineer on Britannia in the 1970s, also recalls regular gatherings in the dining hall to watch a movie in the company of the Queen – where there was certainly to be no rustling of crisp packets or popcorn.
"In the evenings, Her Majesty really enjoyed films – so it was no surprise she got a role in James Bond," he says. "She got all the best films first and we we were invited along. How about a night out, I'm just going to the pictures with The Queen! It was fantastic."
It was David who started the annual visit by the Yotties back in 2006.
"It was an idea I had to have this working party of up to 50 or 60 people, volunteers, come back every year," he says.
"They come to help the maintenance staff primarily but in reality, this is the trigger for the reminiscing and the people have the natural effervescence of sharing all these stories. We've all got them and the incredible thing is, they get repeated every year and they're still funny!
"We all remember them, we regress and go back into our time on here and everybody on here throughout the forty years has got the same experiences.
"We've broken down the barriers between the decades and have cross-fertilised all the crews, all the disciplines and have actually enhanced the power of the Association of Royal Yachtsmen.
"We'll do some painting, there's always polishing to be done, it's in a marine environment so does deteriorate quite quickly. We know what we're doing, of course, and they welcome us back."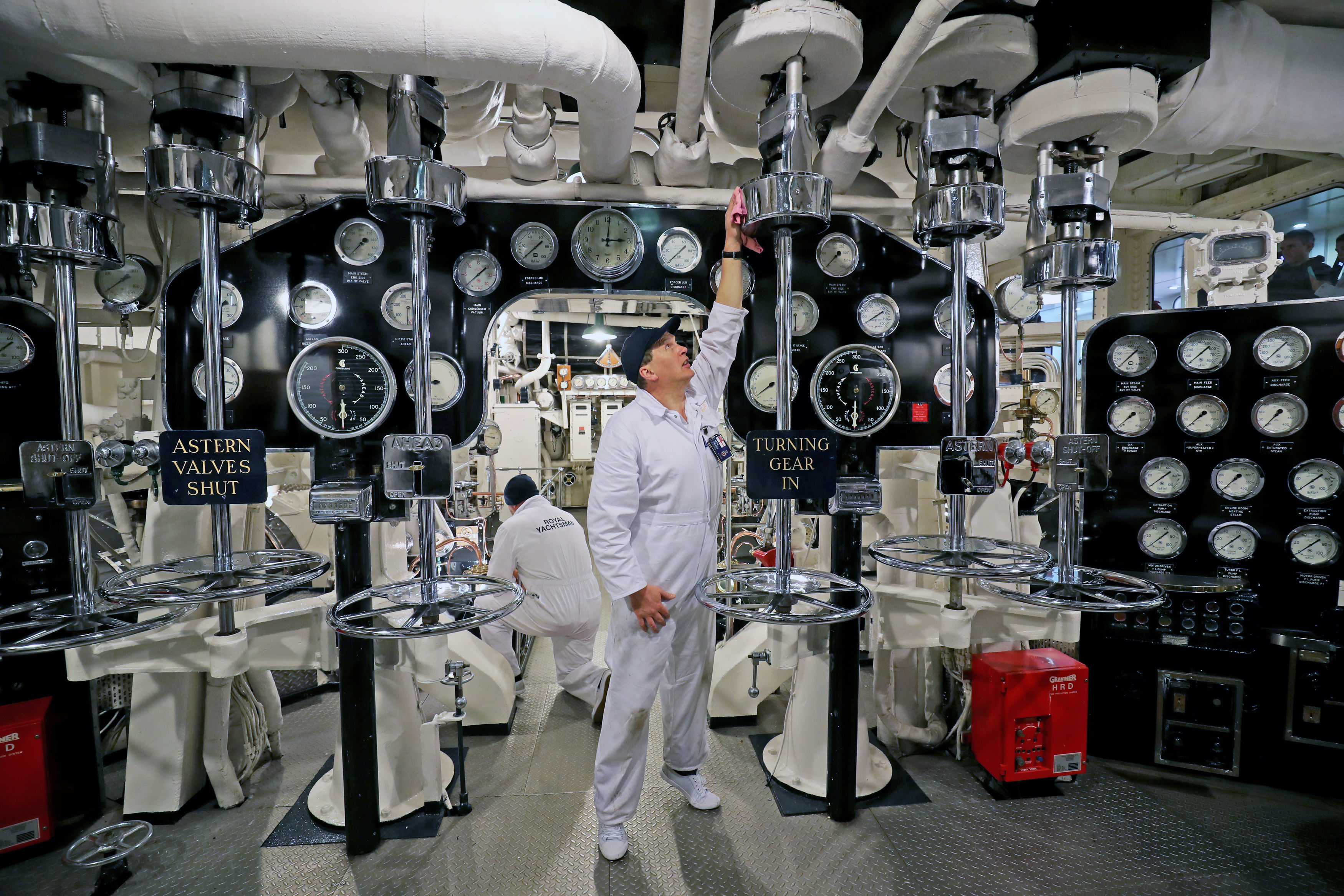 It's not just those involved in the mechanics of keeping the ship going that have headed back. There are plenty of volunteers who worked above deck who are also sharing their time and memories with former colleagues and their predecessors.
"It's like coming home, this is home for us," says William French, a former royal steward. "This is where it all started for me, my career started on Britannia and it's the most wonderful place to come back to.
"I have very good memories. The Royal Family enjoyed the relaxation away from the public eye. It was just wonderful moments being with Her Majesty and the family, seeing them in a relaxed mood on board and enjoying every moment of it."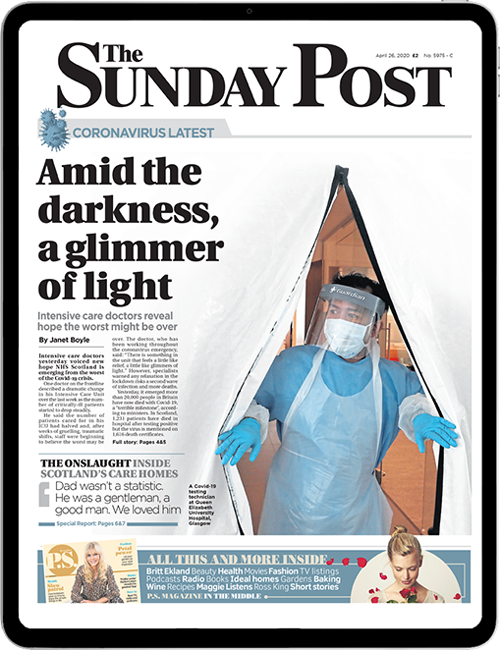 Enjoy the convenience of having The Sunday Post delivered as a digital ePaper straight to your smartphone, tablet or computer.
Subscribe for only £5.49 a month and enjoy all the benefits of the printed paper as a digital replica.
Subscribe