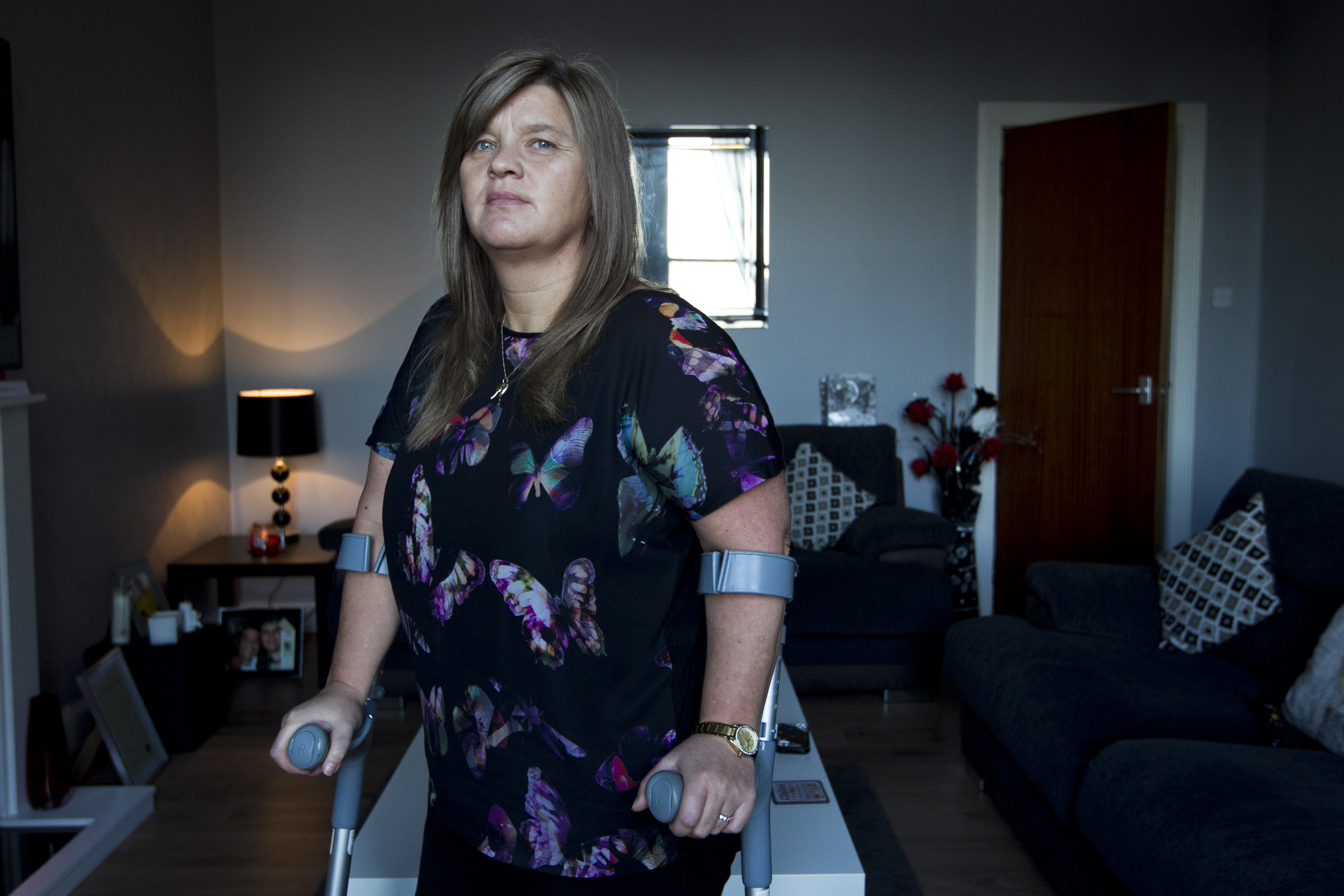 A MESH survivor has told how she considered taking her own life after being left in crippling agony by a catastrophic procedure.
Claire Daisley faces losing her bowel and bladder as surgeons struggle to ease the daily pain inflicted by mesh.
Yesterday, she told how she personally wrote to chief medical officer Catherine Calderwood begging for help – but got no response.
She spoke out just days after the Scottish Government and health watchdogs were condemned for failing patients as MSPs at Holyrood debated the mesh scandal.
Despite ordering health boards to stop mesh procedures three years ago, many hospitals continue to carry out the operations despite the life-changing injuries suffered by many women around the world.
Clare suffered catastrophic nerve damage when vaginal mesh, once routinely used to treat organ prolapse and incontinence problems, was implanted.
She said: "I'm in constant, chronic pain.
"I'm reliant on a wheelchair and I'm trapped inside my own home most of the time because there are steps to my door.
"Because I've been so badly injured, I have been accepted as suitable for treatment by NHS Greater Glasgow."
Claire, who says she cannot face "living like this much longer", is kept going only by the knowledge of the effect that losing her would have on her family.
She added: "I have contemplated taking my own life because every day is a nightmare."
Doctors have told her she must wait a year or more for an operation that might ease her agony because it would cost £50,000 and the NHS doesn't have the cash.
The sacral nerve stimulation procedure, which involves inserting a pacemaker-like device, could transform her life, Last month, in desperation, Claire, 48, a mother of three from Greenock, Inverclyde, begged Dr Calderwood to help her, but she has heard nothing.
Claire said: "If I can't get the operation, my only other option is to have my organs removed and replaced with two stoma bags so I can at least have some control.
"I have been injured by a procedure that should never have been allowed in hospitals.
"I have to live in pain and surely the NHS has a responsibility to improve what little quality of life I have. They must restore my dignity."
Like many mesh victims, Claire was told that the "gold standard" mesh implant would cure her bladder leaks after childbirth.
She was operated on at Inverclyde Hospital in 2011, and has been in agony ever since.
The type of device implanted into Claire has been condemned as defective on two occasions in courts in the US.
Leading expert, Dr Wael Agur, has told politicians the NHS saved £200 per surgical procedure by using mesh implants instead of the traditional own-tissue repairs that have no side effects.
Dr Agur, who no longer uses mesh because the risks outweigh any benefit, said: "In 25 years of practice, I have never seen a woman who underwent non-mesh surgery suffering for the rest of her life.
"Tragically, many of the mesh procedures were unnecessary."
Mandy Rhodes: Why is our female-first Government running scared of mesh crisis?
Claire added that she was "disgusted" to discover the NHS saved £200 per operation by using mesh.
She said: "I was given no choice, only mesh. The NHS saved a few pounds and destroyed my life in the process.
"They don't even give mesh victims incontinence supplies which are fit for purpose.
"They force us to take cheaper alternatives which don't do the job to save pennies.
"My life has been devastated."
National Services Scotland, whose role is to "support the efficient and effective operation of NHS Scotland", said last night that the sacral nerve service (SNS) based in Glasgow is only for patients with bladder problems, and added that six centres across Scotland carry out the procedure for bowel problems.
A spokesman added: "A review of the national service was completed this year which recommends that access to SNS for urinary dysfunction should be increased so that more clinically suitable patients can benefit from this treatment locally.
"This recommendation has been accepted by the National Specialist Services Committee and will now be considered by NHS board chief executives."
Around £250,000 a year was previously allocated to treat bladder patients with the pacemaker device, but last year that was raised to £400,000 with 20 new patients treated last year."
A disgrace and a whitewash: Cross-party critics unite to condemn under-fire minister for Scotland's handling of escalating mesh crisis
Claire said: "I don't care who does this procedure or where they are based, all I care about is that it is done before I have to make the choice of losing both organs because I can no longer go on living like this."
Chief medical officer Catherine Calderwood said: "We take concerns around surgical mesh very seriously.
"While it is not appropriate to comment on individual cases, my sympathies rest with those who have ongoing health problems linked to these procedures."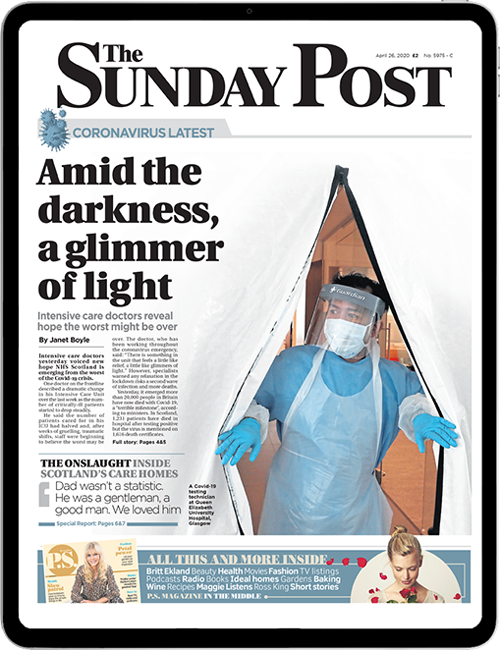 Enjoy the convenience of having The Sunday Post delivered as a digital ePaper straight to your smartphone, tablet or computer.
Subscribe for only £5.49 a month and enjoy all the benefits of the printed paper as a digital replica.
Subscribe