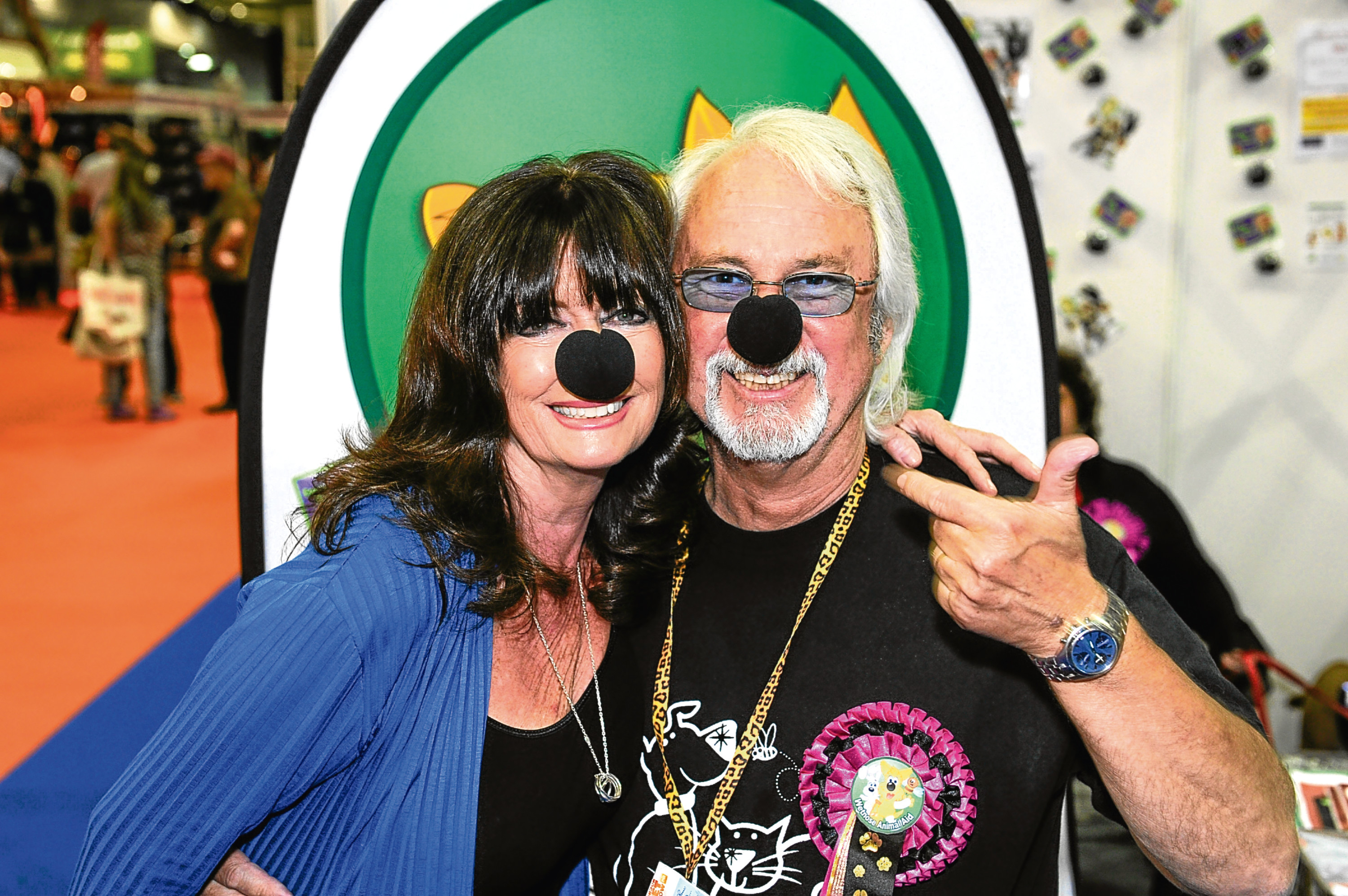 VICKI MICHELLE has been an animal lover her whole life — which is why she'll wear a very silly nose on September 30!
That date is National Wetnose Day, and 'Allo 'Allo! star Vicki will be doing her bit to support it.
Andrea and Gavin Gamby-Boulger originally set up Wetnose Animal Aid in 2000, a non-profit organisation raising funds for sick animals in care across the UK, and it's very close to Vicki's heart.
"They help so many charities, from horses to hedgehogs, cats and dogs," says Vicki, who received an MBE for her services to charity.
"They've been out to Romania and Bulgaria, helping there, too.
"It's amazing.
"The money I gave to them, they kindly passed on to the AA dog rescue, which has been under threat of closure.
"That could mean 90 dogs being put down.
"I was on the show Pointless with Richard Gibson, who played Herr Flick in 'Allo 'Allo!," Vicki continues.
"We won, and got a share of the money, and I gave it to Wetnose, too. Hopefully, it also helps to bring a bit more attention and public awareness to them.
"It's nice that everyone can do whatever they like to raise money on Wetnose Day — parties, raffles, walks, whatever they fancy.
"They've got these black noses which you can wear while doing it, and I was only too happy to wear mine!
"We have Red Nose Day and all sorts of things, so it was about time we had a nose day to help animals, too.
"I am very big on charities and try to help where I can, so Help The Aged, children's charities, whatever I can do, I'll do it," Vicki adds.
The lady who got plenty of male attention for her stockinged appearances in 'Allo 'Allo! is now an expert at catching the eye of animal-lovers.
"Animals can't defend themselves, and there are horror stories about what people can do to them," Vicki says.
"It beggars belief what some people are capable of when all these creatures just want to do is love you.
"Children should be taught that if you get a pet, you have to look after it.
"I know people have pets like hedgehogs these days, but you have to worry about what happens once they get bored with them."
Sadly, founder Gavin died suddenly last year, and many animal lovers had feared Andrea wouldn't continue.
But, as she points out, the Wetnose work is just too important to give up on it now.
"After running a rescue centre for 13 years, we know how hard and emotional it is looking after stray and sick animals and being called out at a moment's notice," she admits.
"The overall household pet population for the UK stands at 23.2 million, excluding fish. That's a lot of animals.
"Many will have come from rescue centres, which is why we need to support and help more of them."
Black foam noses are for sale at www.wetnoseanimalaid.com at £5 each.
You can share your photos with Wetnose Animal Aid on Twitter @WetnoseAnimal #posewithanose, or on Facebook, searching for Wetnose Animal Aid or Wetnose Day
For more information, you can call them on 01508 518650.
---
READ MORE
Coronation Street's Beverley Callard joins Mind charity to end stigma over mental health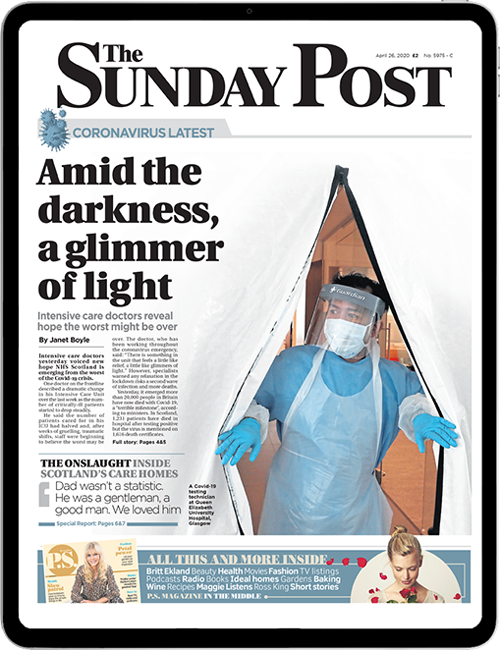 Enjoy the convenience of having The Sunday Post delivered as a digital ePaper straight to your smartphone, tablet or computer.
Subscribe for only £5.49 a month and enjoy all the benefits of the printed paper as a digital replica.
Subscribe