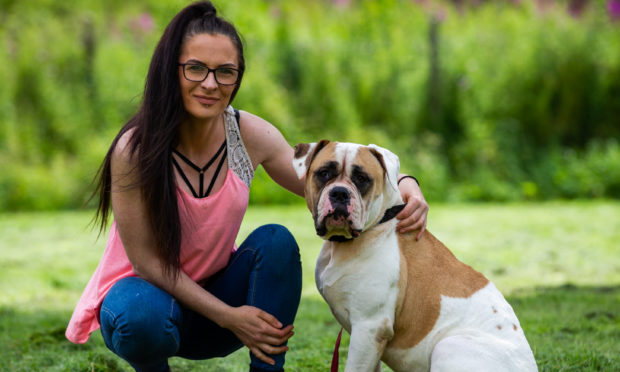 Vets have warned dog owners to be alert for snakes after a loved pet narrowly survived a poisonous bite.
Owner Kerry-Anne Shaw was walking four-year-old Marley near her home in Glasgow when the snake bit him.
Vets believe the bite was inflicted by an adder and hours after the snake struck, the venom began to take effect. The attack came just weeks after a dog was killed by a snake bite in Kirkintilloch.
"Marley's lungs began to fill with fluid and his front right leg was swollen," said Kerry-Anne.
"I had been out at work all day and when I got home he was lying gasping for breath.
"I knew I had to get him to a vet quickly or he would die."
Kerry-Anne, 33, who lives in Drumchapel, took the American Bulldog to Vets Now pet emergency hospital where she was told he had been bitten by an adder.
He was put on fluids and pain relief. "I was shocked that he had been bitten by a snake, a poisonous adder," said Kerry-Anne, who works for Euro Paws Animal Rescue.
"Like most people, I thought adders were only common in rural Scotland and not near large housing schemes in Glasgow.
"Marley must have disturbed it and it struck back. I am told they shy away unless threatened.
"If I had not got him there I am sure he would have died. The vets did a super job."
Emergency vet Barbara Sanchez said: "Marley was in a lot of pain when he arrived at the hospital. The swelling on his right leg and chest, as well as the fact that he had been walking through a field that morning, led us to suspect he had been bitten by an adder.
"It became larger and more painful during the night and Marley needed to be sedated in order for us to investigate further.
"It's vital that dog owners all over Britain are on high alert for adders during the spring and summer months.
"As well as the obvious pain associated with an adder bite, if a dog has an allergic reaction to the snake's venom, the severe swelling can result in breathing problems particularly if they have been bitten around the head or neck.
"Owners must contact their vet immediately if they suspect their dog has been bitten by an adder." Marley's narrow escape comes weeks after a German Shepherd died after being bitten by an adder in Kirkintilloch and Vets Now reports seeing a 208% year-on-year increase in the number of pet owners seeking advice about adder bites.
Chris Catherine, trustee of Amphibian and Reptile Groups of the UK, said: "Adders are very rare in cities and none have been recorded in Glasgow. They are solitary creatures and shy away when approached, unless they are attacked.
"If it was a snake bite, it could also have been an exotic snake which escaped.
"This does happen as snakes are great escape artists."
Adders are the UK's only venomous snake and usually hibernate from October to April. But their bites are most common in spring, when they have just come out of hibernation.
Around 100 people are bitten by the snakes every year in the UK.
They rarely prove fatal but medical attention is needed within two hours of the bite. Persistent or recurrent shock needs antivenom drugs. Adders are a protected species.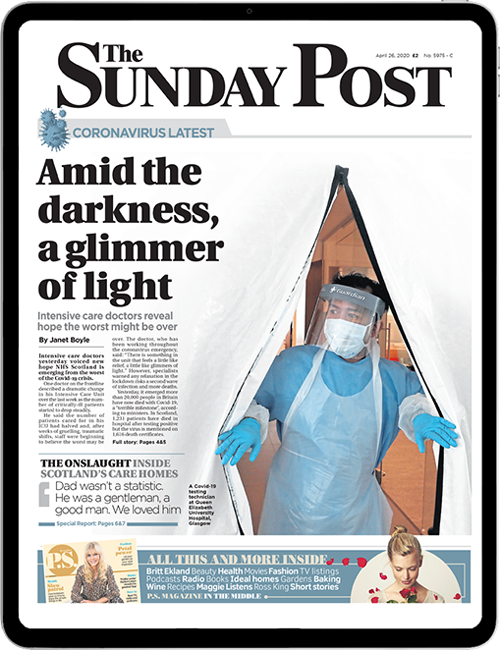 Enjoy the convenience of having The Sunday Post delivered as a digital ePaper straight to your smartphone, tablet or computer.
Subscribe for only £5.49 a month and enjoy all the benefits of the printed paper as a digital replica.
Subscribe