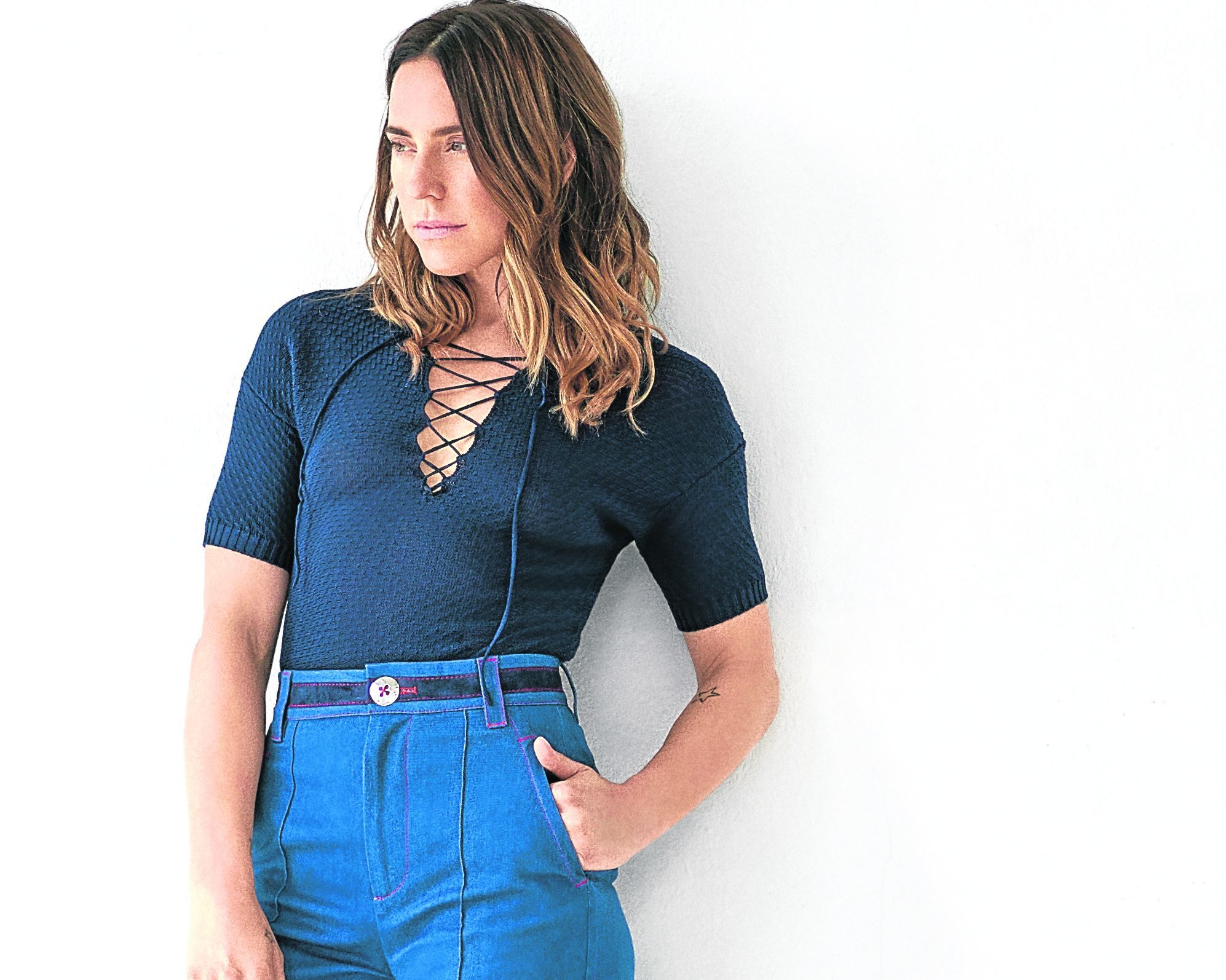 SHE was one of the famous five, the most successful girl group the world has ever seen.
But Melanie C, 42, has a different spice to her life these days.
And with a young daughter to look after and a solo career to focus on, she's turned down the multi-million pound bonanza that would come with a Spice Girls reunion.
That's being mooted for next year to mark the 20th anniversary of the release of their smash Wannabe single.
But Victoria Beckham and Melanie – Posh and Sporty in the group – say they won't be joining Mel B, Emma Bunton and pregnant Geri Horner for a concert get-together.
And tough call though it was, Melanie – Chisholm being her full name – insists she has no regrets.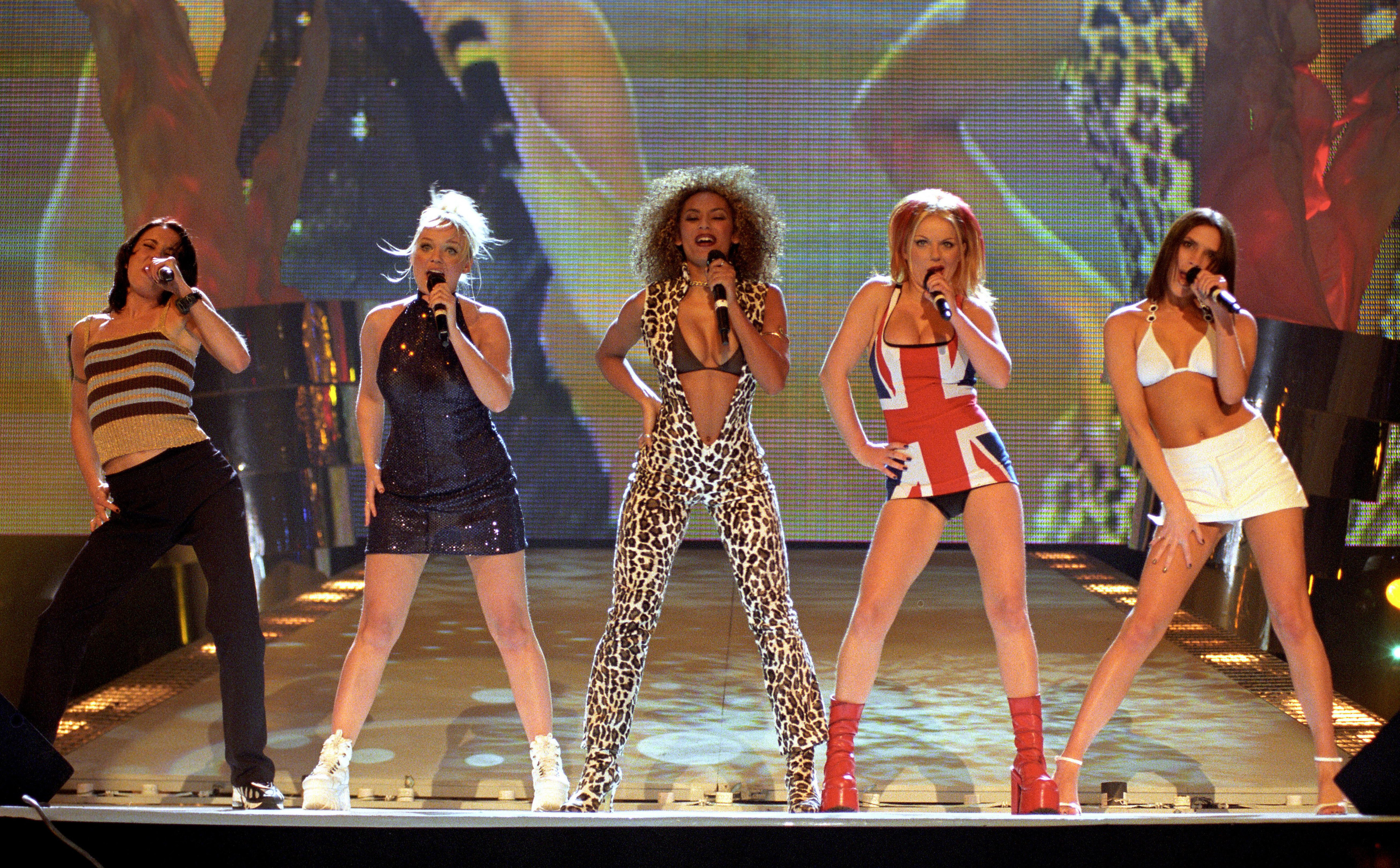 "It was a really hard decision to make," says Melanie as she sits back in the kitchen of her London home, onions just chopped for some homemade soup.
"But once it was made I felt very relieved and that proved to me that my instinct was right.
"There's always an ebb and flow to how much we stay in touch. We have spells of seeing each other and then not speaking for months.
"Family life and career takes over. I'd love to see the girls more and when we do have periods of being in each other's lives, it's lovely."
The girl that's in Melanie's life these days is her six-year-old daughter Scarlett from her long-term relationship with her ex, property developer Thomas Starr.
She is, says Melanie, just at that perfect age.
"She's gone into year three and she's very happy at school.
"She's doing brilliantly and she's got to that age now where she's becoming quite independent.
"She's mummy's little helper, which is lovely."
Melanie's mum, Joan O'Neill, was a singer in the 1960s and Melanie very followed in her musical footsteps.
"We've always had a great relationship," confides Melanie, who reckons she has some "good Scottish stock" in her blood with her great-grandparents hailing from Edinburgh.
"I was so proud of what mum did. It was quite a different time when she was growing up and her parents were from a very different generation.
"She was a bit of a rebel but we were always good friends and we could talk about anything. She trusted me and I respected that. I was such a good girl.
"I hope that rubs off on Scarlett because it's a pretty similar upbringing really – just with a bit more money to spend."
Melanie has been outspoken of late about the "provocative" look of Little Mix, the girl band she reckons are the closest thing seen since the Spice Girls break-up.
The sexier and sexier outfits of the former X Factor favourites are, she says, at odds with the "more innocent time" of the Spice Girls.
And the changing times, especially on the internet and social media, are something of concern to her.
As with many mums with young children, the need to be more protective is to the forefront of her mind, with Scarlett's internet access carefully monitored.
"I think it's a debate that needs to be had. We're all very aware of how culture has changed.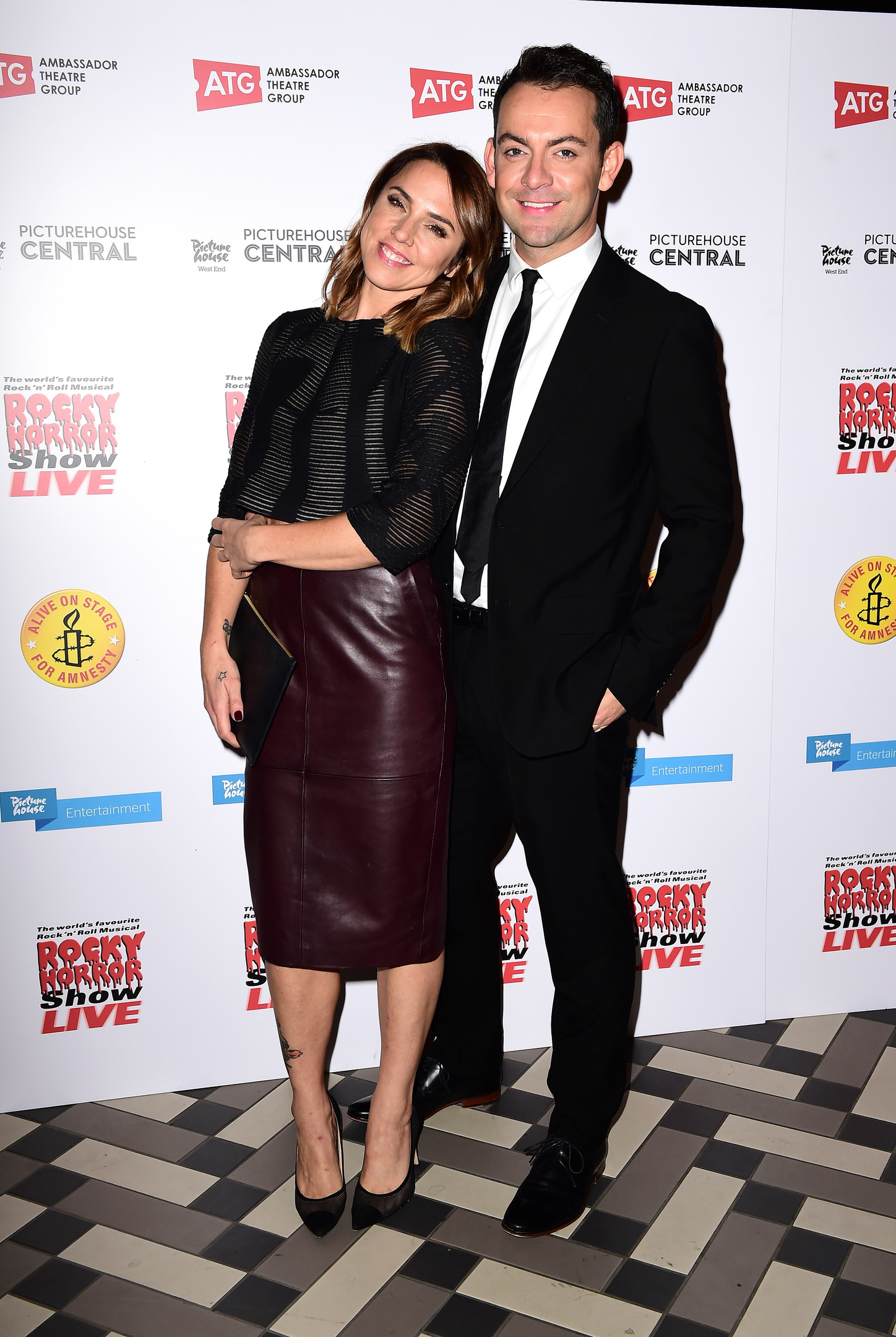 "As a parent, we're here to protect our children and with what our kids are exposed to on the internet, that's really hard.
"Our job is made very difficult because of the accessibility of things that are inappropriate for children."
Melanie is the one whose musical career has really kept most on track since the Spice Girl days.
Since going solo in 1999, she has had two No.1 singles, six that made the top 10 and more than three million album sales.
She launched her own label, Red Girl Records, and the latest album and single have just been released.
Anymore is the single and Version Of Me is the album. Fans can see Melanie perform it and the rest of her impressive back catalogue on a UK tour which kicks off at Glasgow's O2 ABC on April 4 next year.
Version Of Me, she admits, has been a bit of a lengthy labour of love.
She started the writing process a good three years ago while on the road with Jools Holland and the tour was the spur to do her own thing again.
"I loved being on stage with them but I quickly began to miss playing my own songs with my own band," she confides.
"I knew I needed to get back into the studio but I was also on the road touring with Jesus Christ Superstar and did lots of other crazy things.
"So writing the album was really in my downtime and there was never any pressure on it so I could just do it when I wanted to."
When asked what those other "crazy things" were, Melanie smiles as her time as a judge on Asia's Got Talent comes readily to mind.
And one contestant in particular.
"The whole thing was pretty bonkers.
"It was the first time they'd done the show across a whole continent and Asia's probably the most diverse continent you're going to come across.
"We had the usual singers, dancers and jugglers but I saw some things I never imagined I'd see.
"The comedy was so wacky. Somebody actually peeled a banana with their bottom!
"That has to go down as the weirdest thing I've ever seen in my life."
Melanie has previous – less bizarre – exposure to the Asian way of life on Spice Girls tours.
In fact, she saw most of the world during those times, days so heady much of it remains a dizzying blur.
"We met so many incredible people that when I see people now I can't remember if I've met them or not.
"The ones that stand out for me are Nelson Mandela and my personal heroes such as Stevie Wonder and Madonna.
"Prince came to one of our shows and pretty much every aspect of what we did was mind-blowing."
With the success though, one chart-topper following another, came the pressure of expectation.
"In the early days we didn't know what was going to happen but we were so ambitious and determined.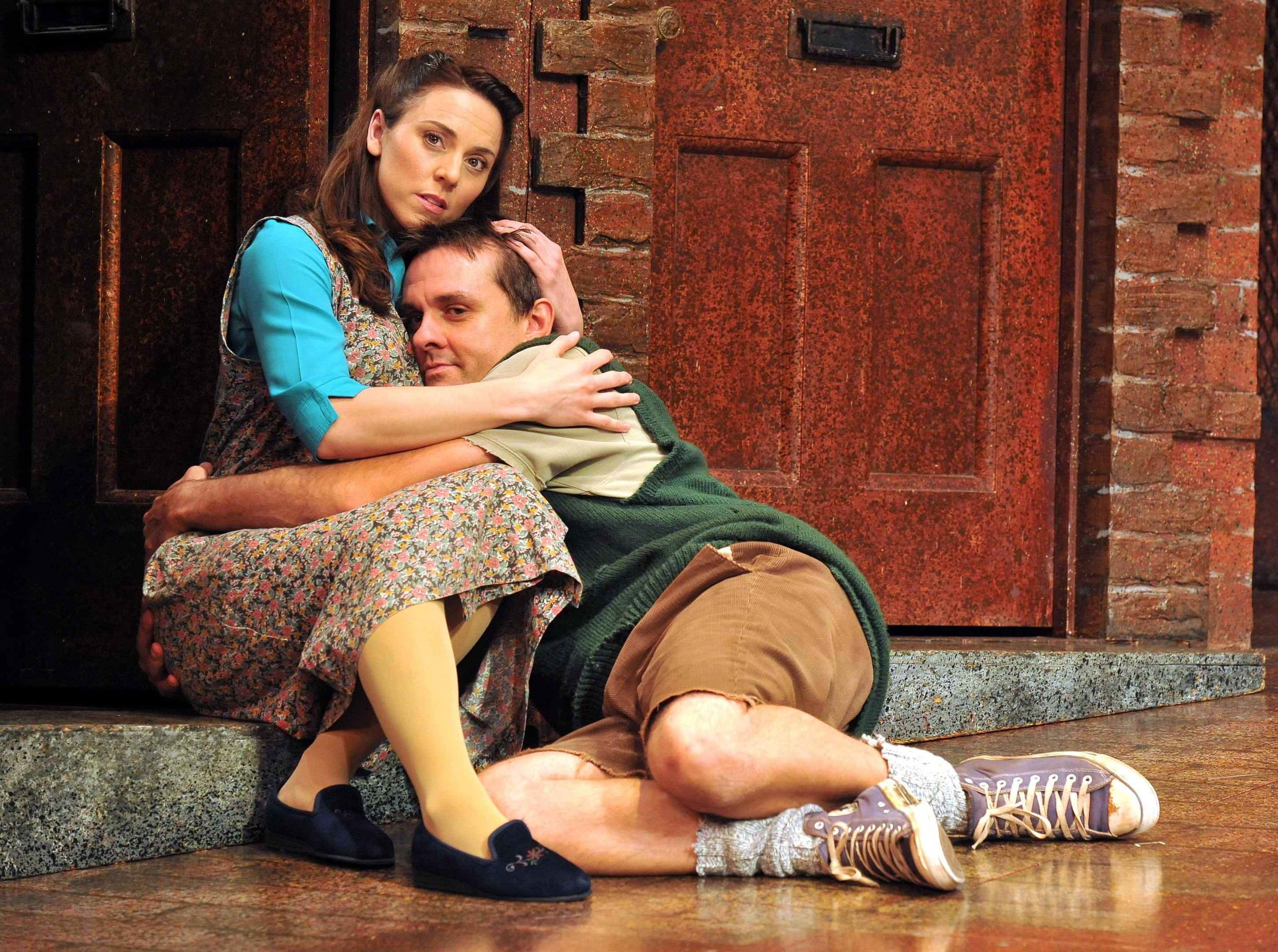 "After we released Wannabe every single went to No 1. It was like everything we touched turned to gold.
"I remember the record company having a wobble with Too Much in 1997.
"It was the big rush for the Christmas No 1 and they were worried we might lose out to the Teletubbies.
"We were saying, you can't be serious? Even if we don't get to No 1 that can't be a reason not to release it for Christmas.
"We did release and we did get to No 1, so our courage paid off.
"It really was an incredible time. It felt like we were flying."
Music has continued to be integral, with the time just before giving birth to Scarlett the only spell where a musical future was in doubt.
"I didn't know how I'd feel as a mum but when she was about six months old I started feeling like I'd want to perform again," she adds.
"The role in Blood Brothers came up then and living in London meant I could be home with Scarlett during the day.
"It was perfect for me.
"It was my way back on to stage and now I don't think I could live without being a performer and making music.
"I'd feel like there was a part of me missing."
Version Of Me is out now.
---
READ MORE
Psychic June Field reveals "messages" for music star Susan Boyle
10 Questions for Sophie Ellis-Bextor as she releases a new collection of music, Familia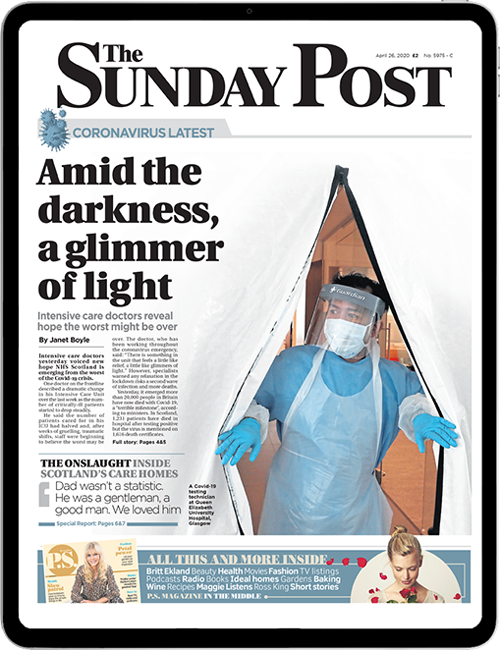 Enjoy the convenience of having The Sunday Post delivered as a digital ePaper straight to your smartphone, tablet or computer.
Subscribe for only £5.49 a month and enjoy all the benefits of the printed paper as a digital replica.
Subscribe