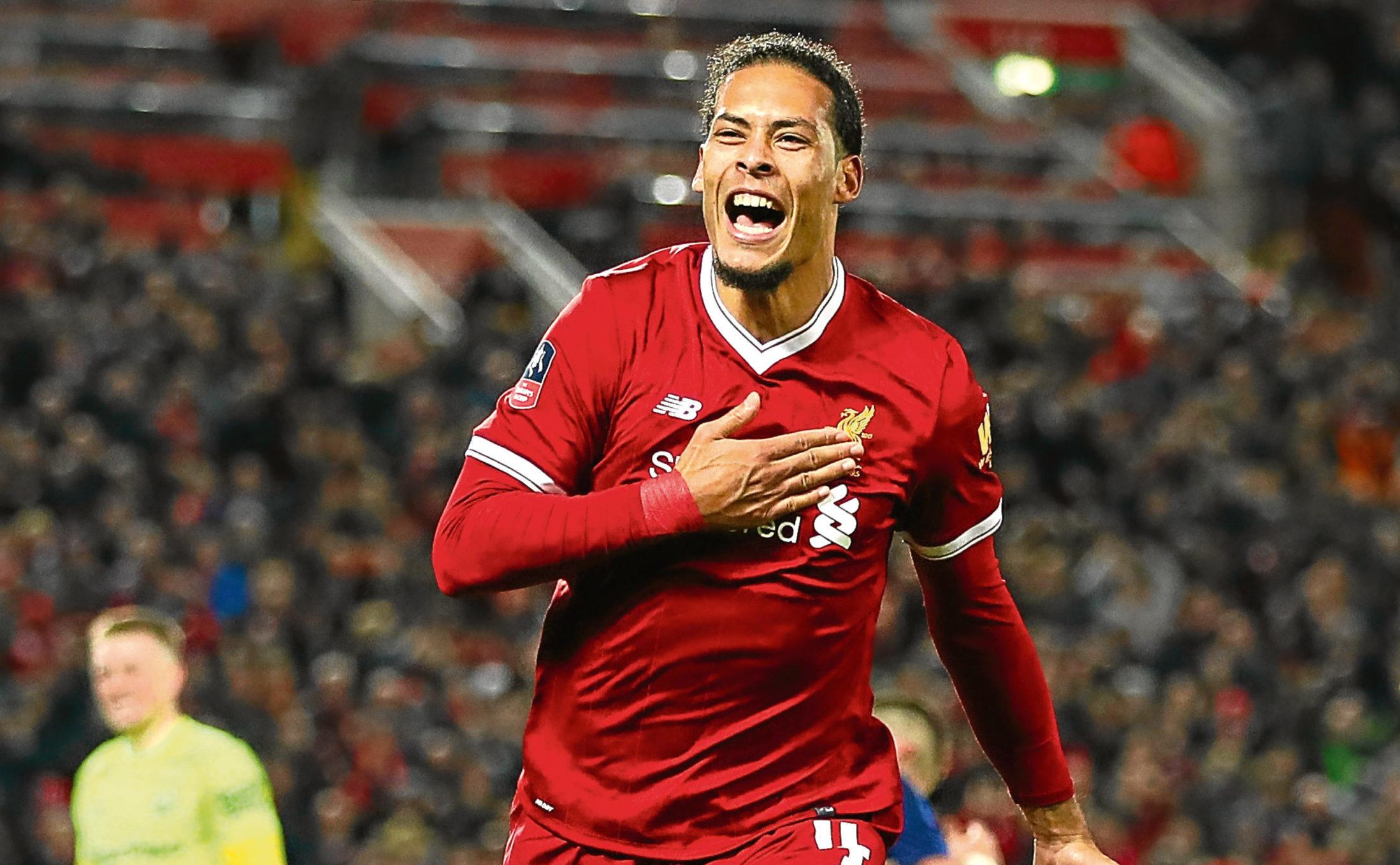 VIRGIL van Dijk is the man to step into Alan Hansen's shoes and eventually lead Liverpool to silverware in the way the Scot did three decades ago.
So says Danish midfielder Jan Molby, who was skippered by the Scot for five years, during which Hansen won seven of the 20 trophies he collected as a Liverpool player.
Among those were three European Cups and, as van Dijk prepares for Tuesday's Champions League semi-final against Roma, Molby sees the Dutchman as coming from exactly the same mould.
"Alan did his own job but was always there to help others," says Molby. "Other defenders just do their own job.
"Virgil is similar to Alan, in that you always feel that whatever happens he will help you out.
"He looks after people. As a footballer, there is nothing better than knowing that someone has your back.
"Liverpool still have a lot of relatively inexperienced players at this level and they need looking after.
"He gives the impression, with a little hand signal or shout, that he has the qualities to do that.
"You only need to look at the players around him. It works better when he is in the team.
"We've seen that particularly on the big Champions League nights. They are made for him. That's when you show the world that this is where you belong.
"There has been a massive sea change since van Dijk came in. Three months ago, Liverpool had defensive frailties. But now they don't.
"If the opposition puts a ball over the top, he will be very quick to read it. Liverpool don't look vulnerable at set-pieces because he plants himself right in the middle and deals with them.
"Sometimes you'd hardly see Alan in the 90 minutes because he just quietly stopped the opposition doing what they wanted to do.
"You could always count on him being in the right position, so he never had to dive in or gamble. That's what Virgil does, too.
"I think he is as important to the team as Mo Salah.
"No disrespect to Jordan Henderson, but I would be amazed if Virgil wasn't a future Liverpool captain.
"I don't think he should be captain now. It's right that Henderson has it. But I think it will naturally come to him one day."
Whatever happens in the Champions League, Liverpool have missed out on the League title again.
Molby doesn't believe they're quite ready yet to break their 28-year drought – but he is convinced that Klopp's precisely-targeted transfer policy will eventually change that.
"I was a bit worried last summer when he didn't get van Dijk," says the Dane. "I thought that surely they must have another target in mind.
"But Liverpool were so convinced he was the man that they were prepared to wait. They've been proven right.
"They've also shown patience in terms of getting Naby Keita from RB Leipzig for next season.
"You buy to suit your system. Klopp has a clear way that he wants to play and the players are bought to suit that.
"Buying attackers like Sadio Mane and Salah – who want to run forward with the ball – is a dream for the way Klopp wants to play and a nightmare to play against.
"At the start of the season, a lot of people said that it would be understandable if Liverpool didn't even finish in the top four. I think they have done an outstanding job.
"I expect Liverpool will probably finish about 15 points behind Manchester City.
"But I don't think they are, in real terms, that far behind.
"In terms on consistency, I don't think Liverpool are at City's level yet.
"They are still building. Keita is coming in the summer and I expect one or two high-profile signings as well. But Liverpool know they still need to spend big to go to that extra level.
"But, if you are buying well, then you expect to improve.
"I think two positions will be a big help – a goalkeeper and another centre-half. If Klopp gets another two who can go into the starting XI, then you will see things happening."