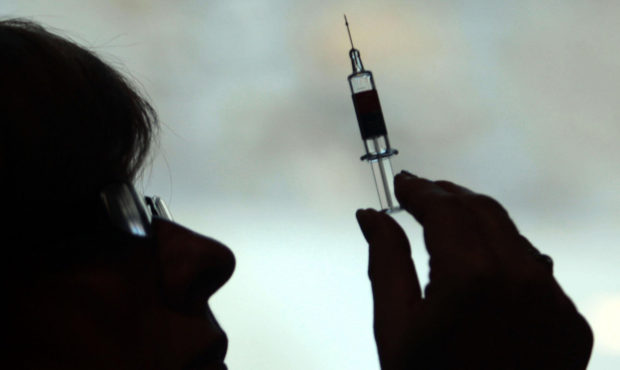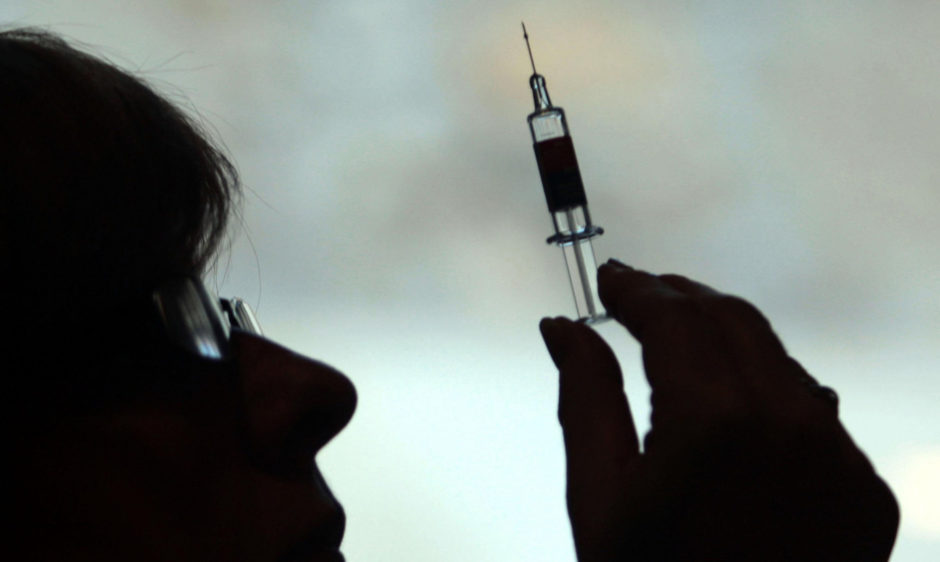 While the roll out of Covid-19 vaccinations has given us hope that the end of the pandemic is in sight, some people are still hesitant to sign up.
More than three million people in Scotland have received a first dose of the vaccine but some are still not getting the vaccine when it's been made available to them, which poses a threat to the country's recovery, particularly as the Indian variant poses a concern in relation to easing restrictions.
For example, 25% of all appointments booked at the Royal Highland Centre, in Edinburgh, on May 22 and 23 were missed, although a reason was not provided.
So how can you reassure a family member or friend that it's in their best interests to get the jab? Here are a few expert tips…
Listen first
Priory psychiatrist Dr Paul McLaren says: "Don't jump to conclusions, and certainly don't jump to judgment. There are many reasons for reluctance, from a lack of understanding, to needle phobia, to disturbed thinking through illness.
"Show a loved one you are really interested in their position by gentle questioning. Make sure they know you have heard their concerns, before challenging or presenting contrary evidence."
Open the chat strategically
"Vaccinations can be a sensitive subject, so think about how you're going to start the conversation," says Harley Street therapist Karl Rollison, who has written a book linked to the topic, The Needle Phobia Handbook.
"There are no hard and fast guidelines of how to get through to someone, but you will know your partner, friend or family member best. Some people need fears challenged, while others will respond to a non-aggressive tone; employ the most effective strategy."
Get to the heart of the issue
"Before you chat about the issue, you need to understand what it actually is," reminds Rollison. "Are they worried about conspiracies – or could they be trypanophobic (scared of needles) or heamophobic (scared of drawing blood)?"
If someone has a phobia, Rollison says you can point them in the direction of therapy and strategies that can help them overcome the issue. If they're worried about conspiracies, could share some info from trusted news sources that debunk vaccine myths.
Talk about others' feelings
"It's always good to bear in mind that vaccination is a personal choice. However strongly you might feel, everyone has the right to choose what they feel is best for their health," says Rollison.
"That said, it's important to remind a family member that their decision doesn't just affect them – if you live together, then it has an impact on the whole family unit and could be the reason for someone getting ill."
Avoid overload of facts and stats
"If someone is resistant, throwing lots of statistics and facts at them probably isn't going to help, because they've likely already done their own research and come to their own conclusions," says Rollison.
"You could follow up the conversation with some links to science-backed articles that you think might reassure them, which they can digest in their own time."
Connect it back to real life
"Remind your friend or family member that getting the jab is for the greater good of themselves, by talking about some of the potential consequences of staying unvaccinated," says Rollison.
"You could use some non-aggressive phrases like: 'I respect your decision, but not taking the vaccine means we can't visit Aunt Ethel this summer, which I know is important to you.'
"We're still understanding exactly what having the vaccine will mean for everyone, but talking about some of the ways it could affect day-to-day life, like limiting travel, could be helpful in changing their mind."
---
P.S.
What is the Covid vaccine?
The vaccine does not cause a coronavirus infection. It helps to build up your immunity to the virus, so your body will fight it off more easily if it affects you. This can reduce your risk of developing coronavirus and make your symptoms milder if you do get it.
How is the vaccine given?
The vaccine will be given in two doses. It offers good protection within two to three weeks of the first dose. The second dose is normally given between three and 12 weeks after the first dose and completes the course and is likely to be important for longer-term protection. It is important to get both doses to protect yourself against coronavirus.
Who should not get the vaccine?
There are very few people who cannot get the coronavirus vaccine. You should not get the coronavirus vaccine if you've had a confirmed anaphylactic reaction to any of the ingredients in the vaccine or a previous dose of the vaccine.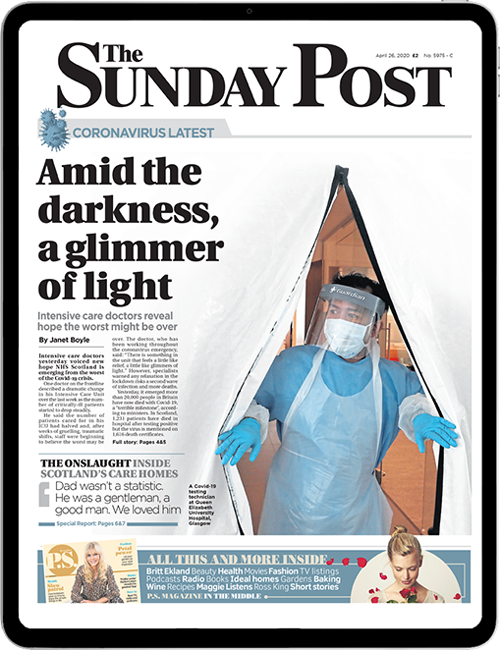 Enjoy the convenience of having The Sunday Post delivered as a digital ePaper straight to your smartphone, tablet or computer.
Subscribe for only £5.49 a month and enjoy all the benefits of the printed paper as a digital replica.
Subscribe