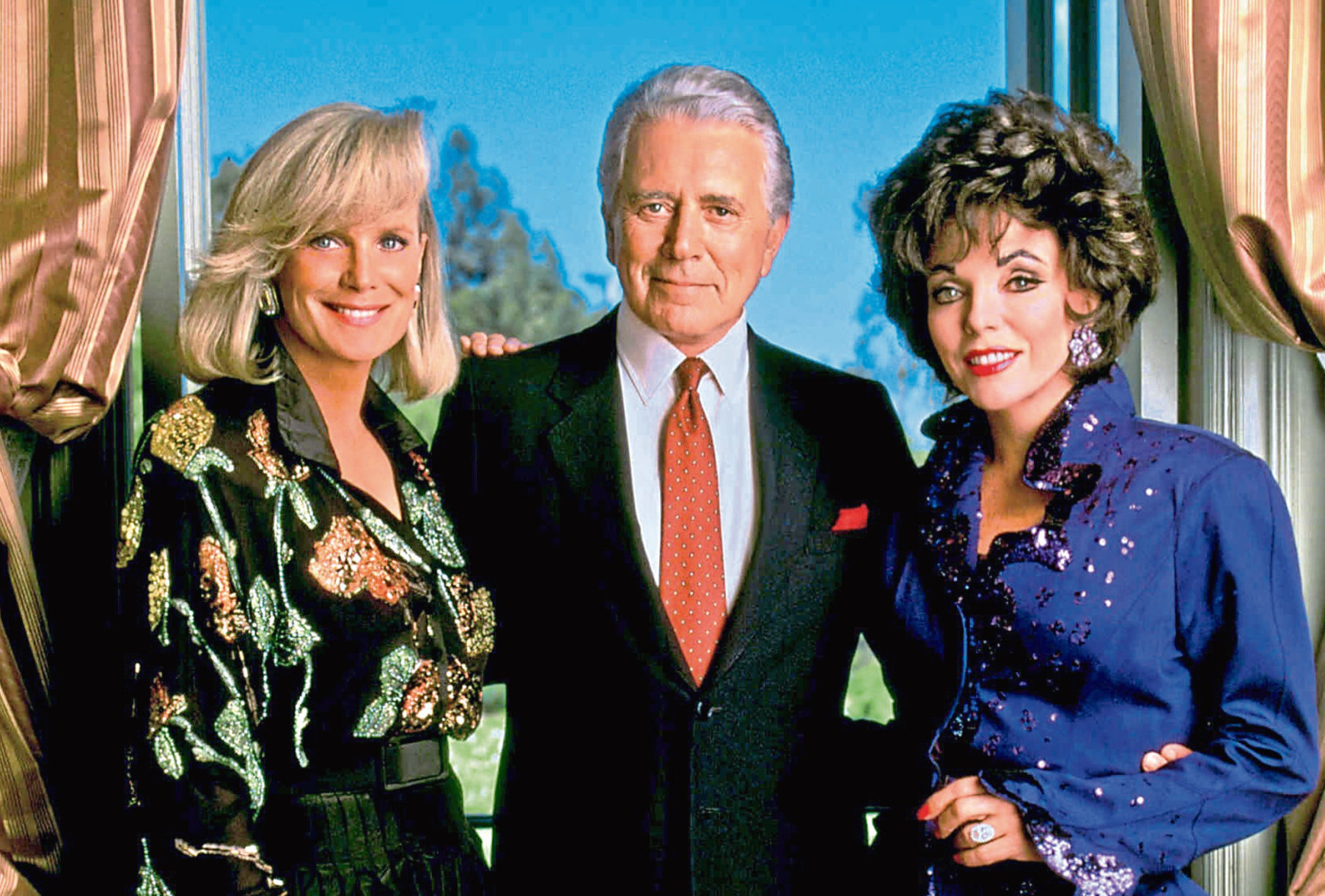 WE haven't seen much of Linda Evans on our screens for some time but there is always a chance that the Dynasty superstar will be back again before long even if she seems to be resisting it.
Linda was a star of Dynasty for eight years from 1981 and her character, Krystle Carrington, is still fondly remembered to this day, even though 30 years have passed all-too-quickly.
It might be thought that Linda has retired but that is not so – in fact she is as busy as ever but just doing different things.
"I am always busy," she said. "When you come out of a major show like Dynasty, a lot of people seem to think that your career must be over and that you are desperate for work. Nothing could be further from the truth where I am concerned."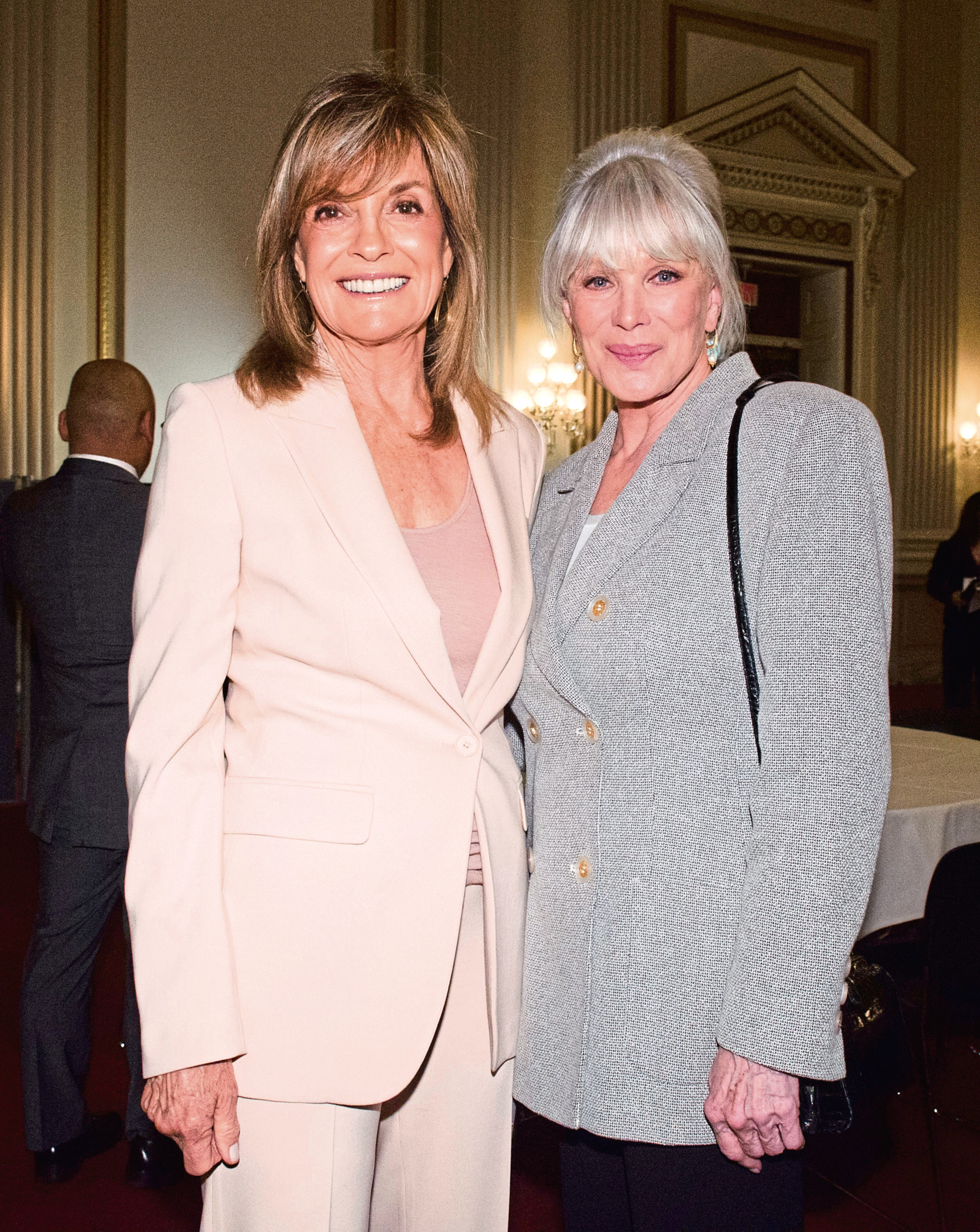 Although now 75, Linda still has a fantastic figure and still looks every inch a Hollywood star.
"Dynasty was a fantastic series which even managed to knock Dallas off the top of the TV ratings," said Linda.
"I loved playing Krystle and working alongside John Forsythe who played my husband, Blake, and of course, with Joan Collins when she joined us as Alexis.
"It was great to be a part of such a success and to have your face known to millions of people all over the world. It is the sort of thing that you dream about when you are young and you have fun while it is happening.
"The truth is though, that I don't miss it one bit. It was great while it lasted but that was then and this is now. It is a memory and I have so many of those from my acting career.
"I still get offers of course and who is to say that one day I might just see something that tempts me back but in the meantime I am very happy and enjoying my life doing lots of different things."
Linda also did quite a variety of things when she was acting. Her real name is Linda Evenstad and her parents, Arlene and Alba, were professional dancers with Norwegian heritage although both were born in America.
"I was born in Hartford, Connecticut but when I was only about six months old we moved to North Hollywood," said Linda.
"You would think that I would have had the perfect environment because of my family and where we lived and that I would have thought about nothing but a career in show business.
"It wasn't like that, though. I had nothing against the entertainment world, it looked great but I was very shy as a young girl and I just liked to bury my nose in a book and let the world go by without getting too involved in it.
"I went to North Hollywood High School at the same time as Stefanie Powers and there were so many people with movie connections but I still didn't think about being an actress until I was enrolled in drama school because it was thought it would cure my shyness.
"I guess it did but it also launched my career and I started getting small parts and then bigger parts and, well, I got lucky.
"When Dynasty came along and I was cast alongside John Forsythe to play his wife, it was quite amazing because we had both also been in Bachelor Father a few years earlier.
"I played a teenager with a crush on him and he wrote on my script at the time a little message which said something like, 'You are going to be somebody someday.'
"I kept it and after we had been doing Dynasty for about three years I found it and showed it to him. He was such a lovely guy to work with."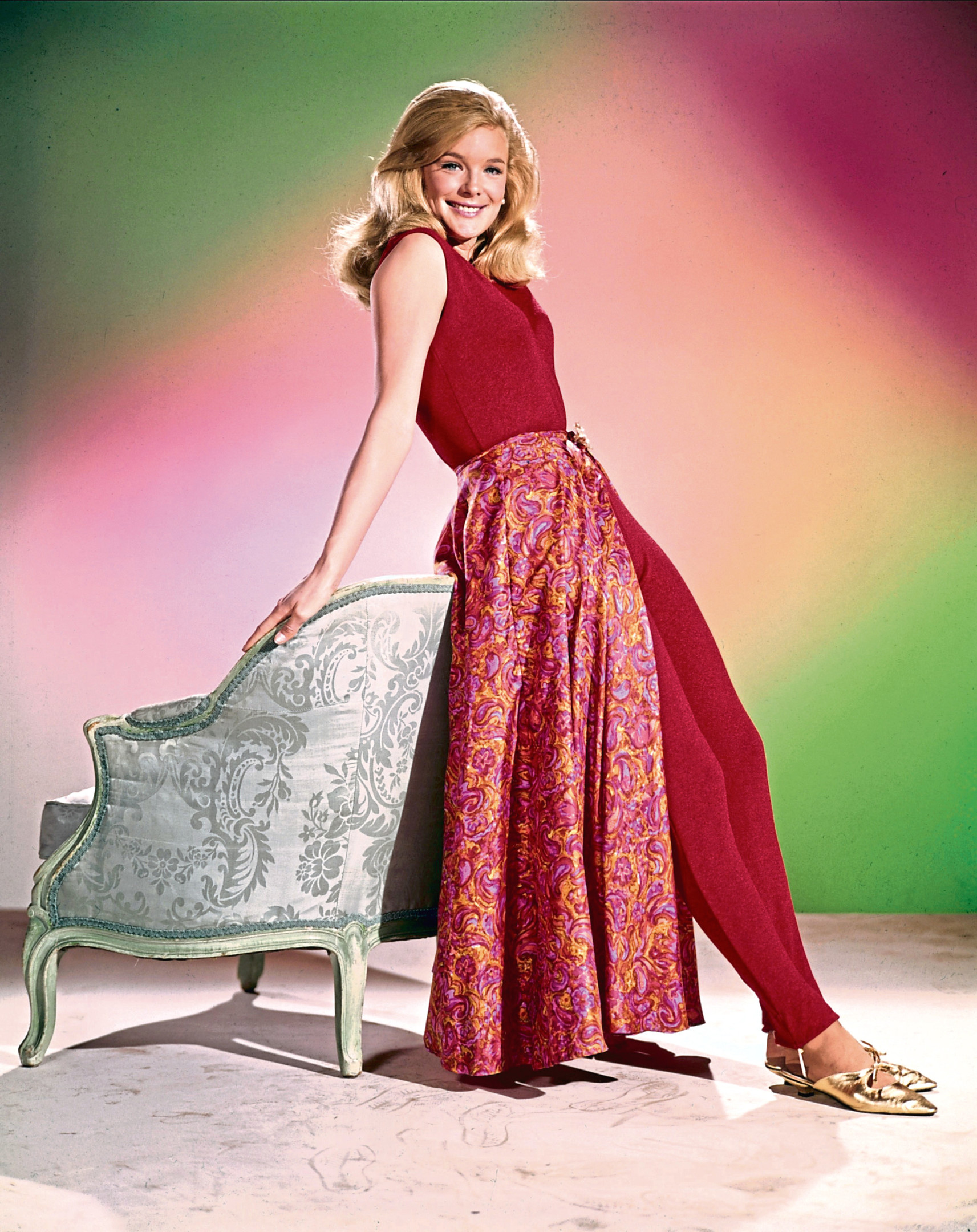 So, Linda was never short of work even before Dynasty. It started with commercials and went into major films both on the big screen and the small screen.
She said: "Nothing really prepares you for the change that comes when you are in a hugely successful soap.
"When you go out shopping, people don't look at you and wonder if it is you – they have seen you on the screen so much they just know it is you and cannot resist coming over for a chat, an autograph or a photo.
"I have never had a problem with that – it is very flattering to be recognised and people actually want to talk to you rather than just look at you from a distance.
"Sometimes you are in a hurry of course and you have to politely keep moving but people are pretty understanding. Sometimes they say that I must be pretty sick of talking about Dynasty. It's nice of them to think like that but Dynasty was one of the happiest times of my life, so it's no problem to talk about it."
Linda is pretty happy now as well.
"Yes I am, I look forward to each and every day," she said. "I am interested in health and beauty and I take care of myself.
"My problem is that I love things like ice cream and pizza and that's OK just so long as you get some exercise and take care of your body which i think I do.
"I have a care regime for myself which is just keeping up a routine of moisturising and that kind of thing. I also get plenty of exercise. I didn't learn to ski until a few years ago and while I will never win any medals, I still enjoy it as good, healthy fun.
"I still appear on TV as a guest and I also give motivational talks which I really enjoy."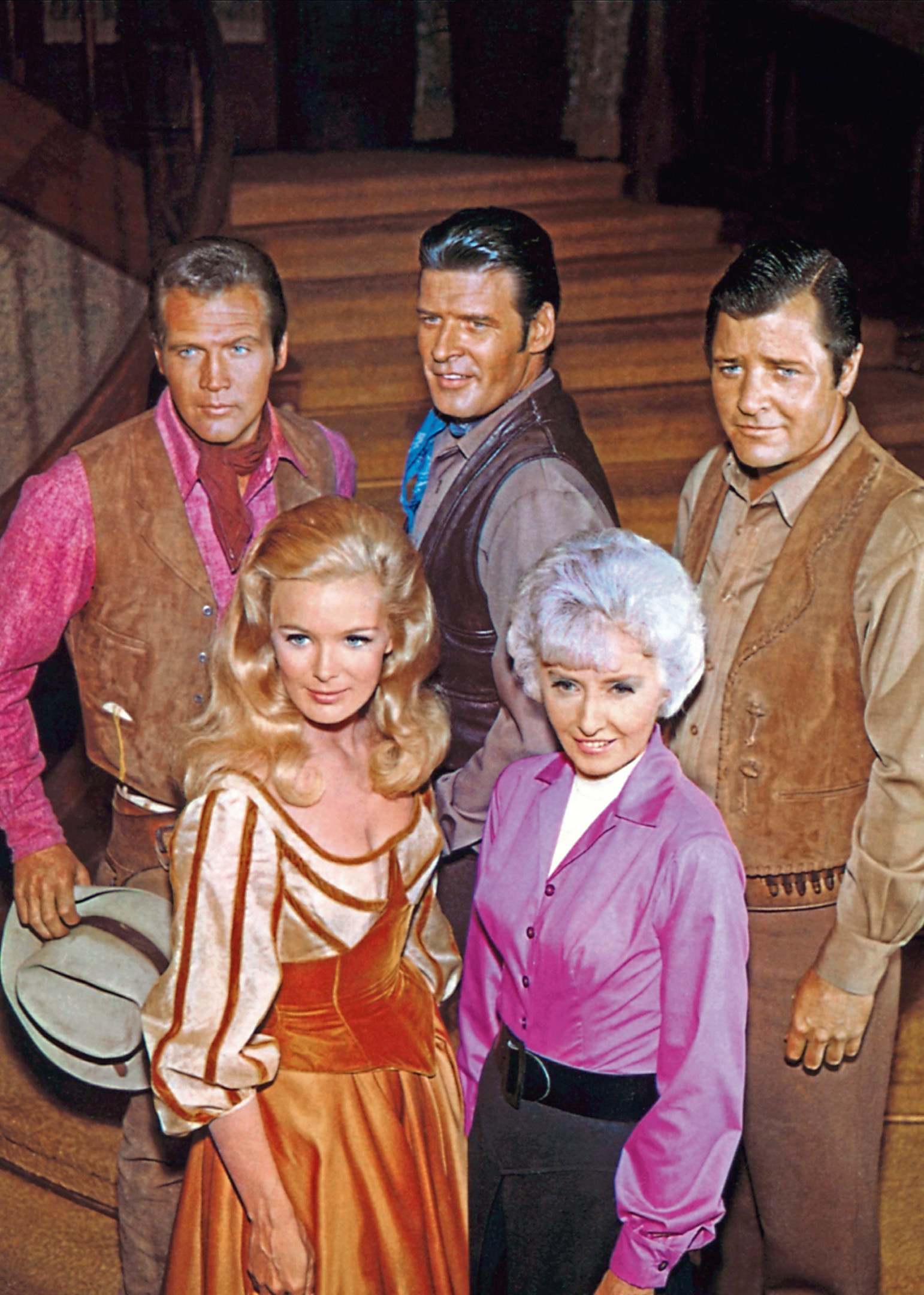 Linda has had to make a few adjustments at times to her own life. She was married to John Derek for nearly six years and then John Herman for four years. After that she remained single although she had no shortage of relationships.
"My only regret is that I never had any children," she said. "I wish that I had. I used to look after other people's kids a lot and always enjoyed it – but for me, it was not to be.
"It shows how kind your fans – I think I prefer to call them my pals – can be. I used to get and still get nice letters with people talking to me about their children almost as if I was their favourite aunt but the most bizarre thing is that it was no secret that I didn't marry again and stayed single.
"A lot of really nice ladies used to write to me and say that they understood that I must have a really busy social diary and if I had a need for an escort I could borrow their husband or their boyfriend.
"I found that so touching that they were so considerate and concerned about me that they would trust me with their man. How amazing is that?"
Pretty amazing really but are we really not going to see Linda Evans in an acting role again?
"Like I said, I am living a very full life without acting but I will never say never," she admitted.
"For me to think about acting again it would have to be something of today rather than of yesterday.
"Until that happens though I have lots to do. I enjoy my life. Krystle came and went – Linda is still here."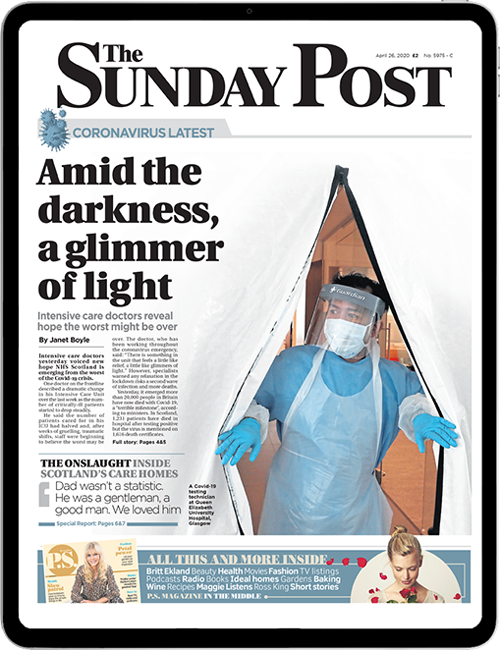 Enjoy the convenience of having The Sunday Post delivered as a digital ePaper straight to your smartphone, tablet or computer.
Subscribe for only £5.49 a month and enjoy all the benefits of the printed paper as a digital replica.
Subscribe