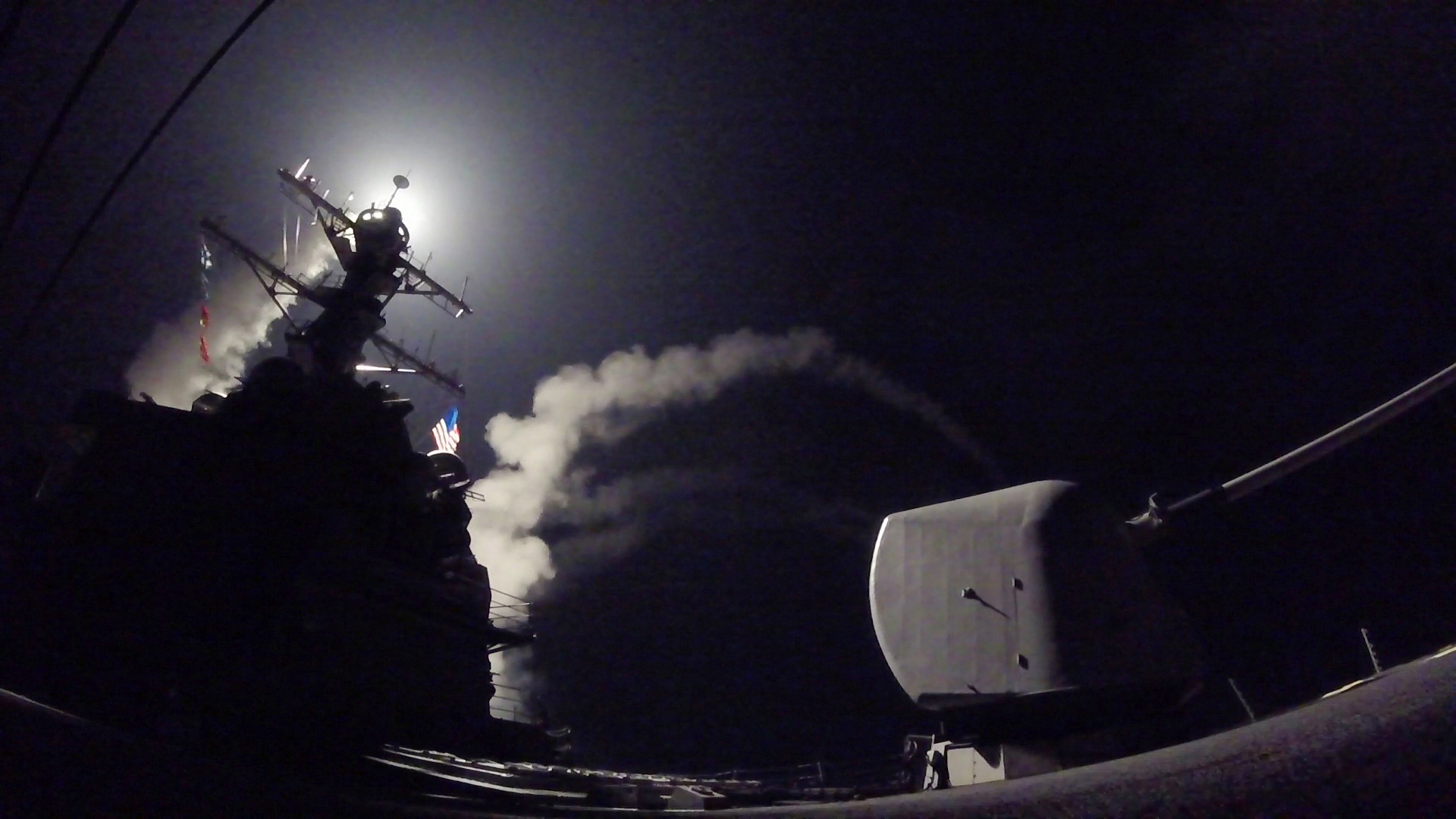 DONALD TRUMP  has announced he ordered a cruise missile strike on a Syrian air base from where a devastating chemical attack on civilians was launched, saying there could be "no dispute" Bashar Assad was to blame.
The surprise barrage of around 60 cruise missiles in the early hours of Friday, UK time, was the first direct US attack on the Syrian government.
Speaking from Florida, Mr Trump said he was reacting to Syrian president Assad's use of a nerve agent, in an emotional message to the public in which he evoked images of children dying.
The US president said: "Using a deadly nerve agent, Assad choked out the lives of helpless men, women and children. It was a slow and brutal death for so many.
"Even beautiful babies were cruelly murdered in this very barbaric attack.
"Tonight I ordered a targeted military strike on the airfield in Syria from where the chemical attack was launched.
"It is in this vital national security interest of the United States to prevent and deter the spread and use of deadly chemical weapons.
"There can be no dispute that Syria used banned chemical weapons."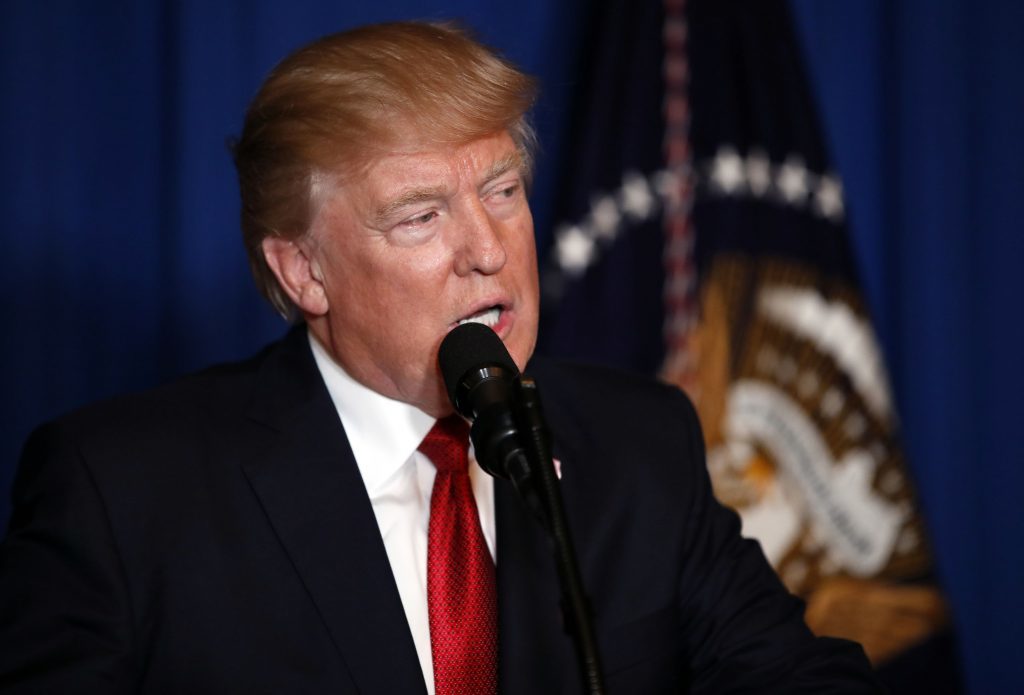 The Tomahawk missiles, launched from two warships in the Mediterranean Sea, targeted airstrips, hangars, control towers and ammunition areas in Sharyat, central Syria, according to officials.
At least 72 people, including 20 children, were killed by a suspected mixture of chlorine and a nerve agent in an attack in the largely opposition-held Idlib province on Tuesday.
Mr Trump said the latest action was in the "vital national security interest", adding that the US must "prevent and deter the spread and use of deadly chemical weapons".
He also called for other "civilised nations" to join efforts "seeking to end the slaughter and bloodshed in Syria".
Britain had been leading renewed calls for diplomatic action in response to the earlier chemical attack.
The US, UK and France had brought a resolution before the United Nations Security Council, demanding an investigation.
Earlier on Wednesday, Downing Street had played down the prospect of military action, insisting "nobody is talking" about an armed response to the atrocity.
Syrian state TV went on to report missile attacks on a number of military targets, calling them an act of "aggression".
Pentagon spokesman Captain Jeff Davis said the strike was a "proportional response to Assad's heinous act".
It succeeded in "reducing the Syrian government's ability to deliver chemical weapons" by severely damaging or destroying aircraft, according to initial indications, he added.
Secretary of state Rex Tillerson said Russia had "failed" to deliver its commitment to secure Syria's chemical weapons, saying it had been either complicit or "simply incompetent".
Russia condemns US attack on Syria as 'violation of international law'
RUSSIA has called the US missile strike on a Syrian airbase "aggression against a sovereign state in violation of international law".
President Vladimir Putin's spokesman, Dmitry Peskov, said Mr Putin believed the US had carried out the strikes under a "far-fetched pretext".
He said America had ignored previous incidents involving the use of chemical weapons by Syrian rebels, and that the Syrian government had destroyed such stockpiles under international control.
Earlier, the head of information policy commission in the upper house of the Russian parliament, Alexei Pushkov, tweeted that if Mr Trump launched military action in Syria it would put him in "the same league with Bush and Obama".
Vladimir Safronkov, Russian deputy envoy to the UN, said Russia had warned the US to "think about what military actions have led to in Iraq, Libya and other countries", according to Interfax news agency.
However, the US received support for the move from its allies.
Israeli Prime Minister Benjamin Netanyahu welcomed the attack, stating that "in both word and action" Mr Trump "sent a strong and clear message" that "the use and spread of chemical weapons will not be tolerated".
Australian Prime Minister Malcolm Turnbull said his government "strongly supports the swift and just response of the United States".
"This was a calibrated, proportionate and targeted response.
"It sends a strong message to the Assad regime and … has been struck at the very airfield from which the chemical attack was delivered."
Mr Turnbull added: "But we are not at war with the Assad regime and the United States have made it clear that they are not seeking to overthrow the Assad regime."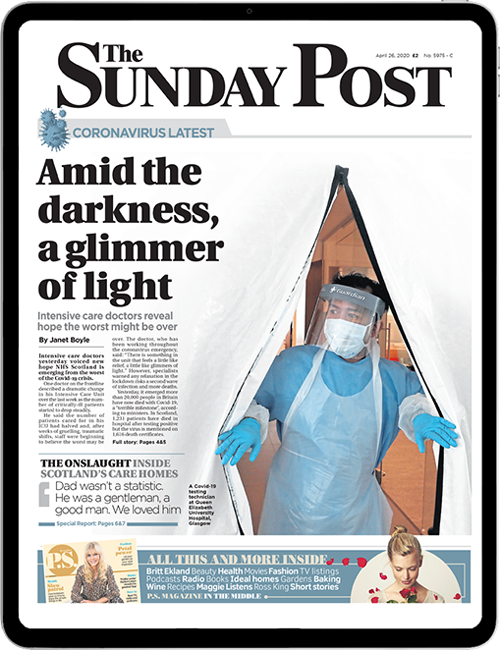 Enjoy the convenience of having The Sunday Post delivered as a digital ePaper straight to your smartphone, tablet or computer.
Subscribe for only £5.49 a month and enjoy all the benefits of the printed paper as a digital replica.
Subscribe