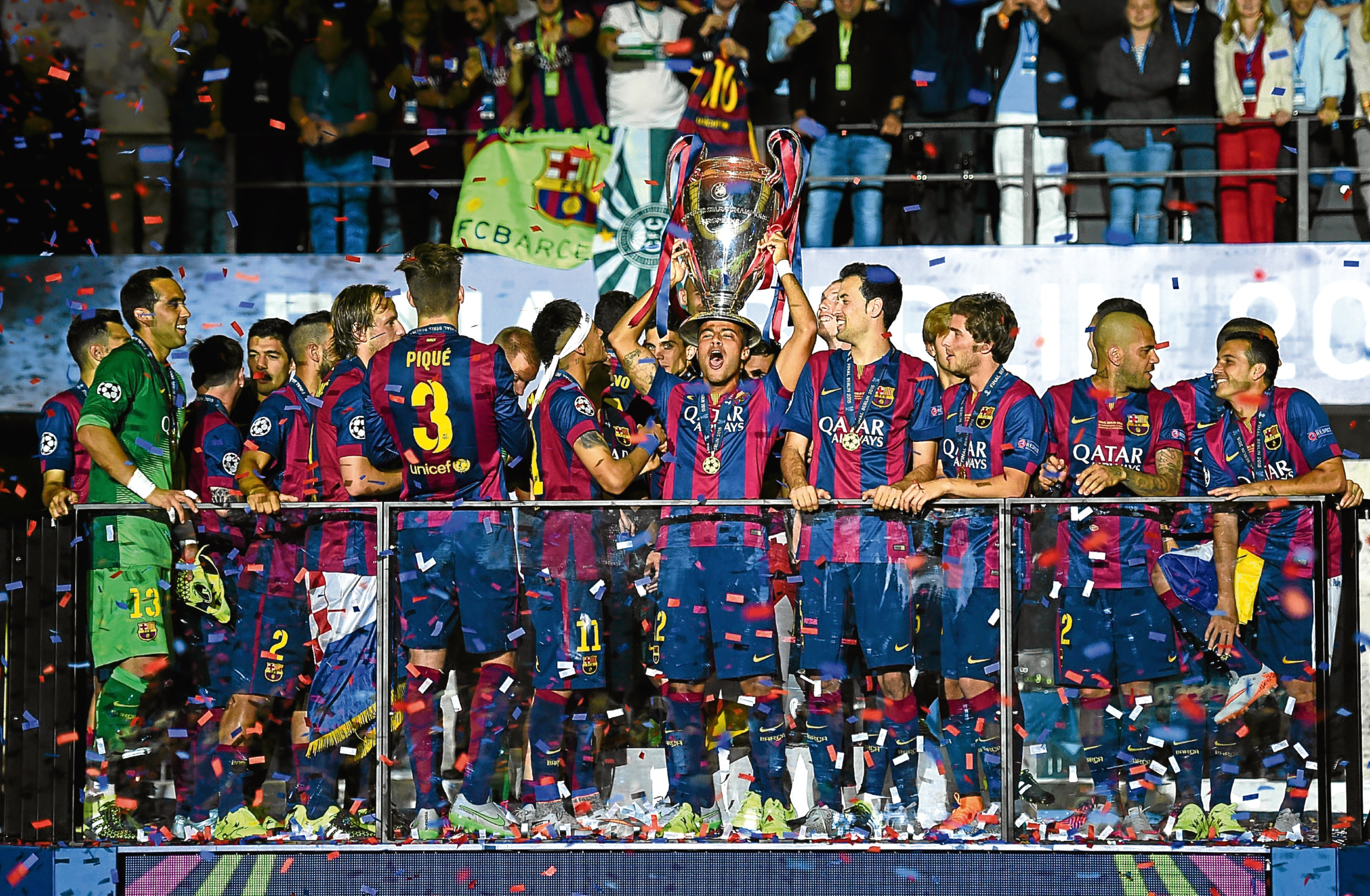 ANYWHERE you go in the world, one thing is certain — somewhere, in every town and city, you will find a small child or an adult wearing a Barcelona FC shirt.
Many people reckon "Barca" are simply the biggest club in the world, bigger even than Manchester United or Real Madrid, and the Catalan club has produced some of the greatest football heroes of all time.
So it may come as a surprise to learn they wouldn't even exist if it hadn't been for an almost-unknown Irishman!
Now, a new book about Patrick O'Connell, written by Sue O'Connell, wife of his grandson Mike, tells the astonishing story of The Man Who Saved Barcelona.
"Early in the 20th century, Patrick played for Belfast Celtic, and that city has a lot of shipbuilding links with Sheffield, so when he was transferred from Ireland, it was to Sheffield," Sue explains.
"Then he was with Hull City before joining Manchester United, and he became the first Irish captain there.
"He was officially on the books there until 1919, then headed to Dumbarton in Scotland.
"Sadly, there were awful problems in his marriage, and he moved to Spain, which suited him professionally and in his personal life."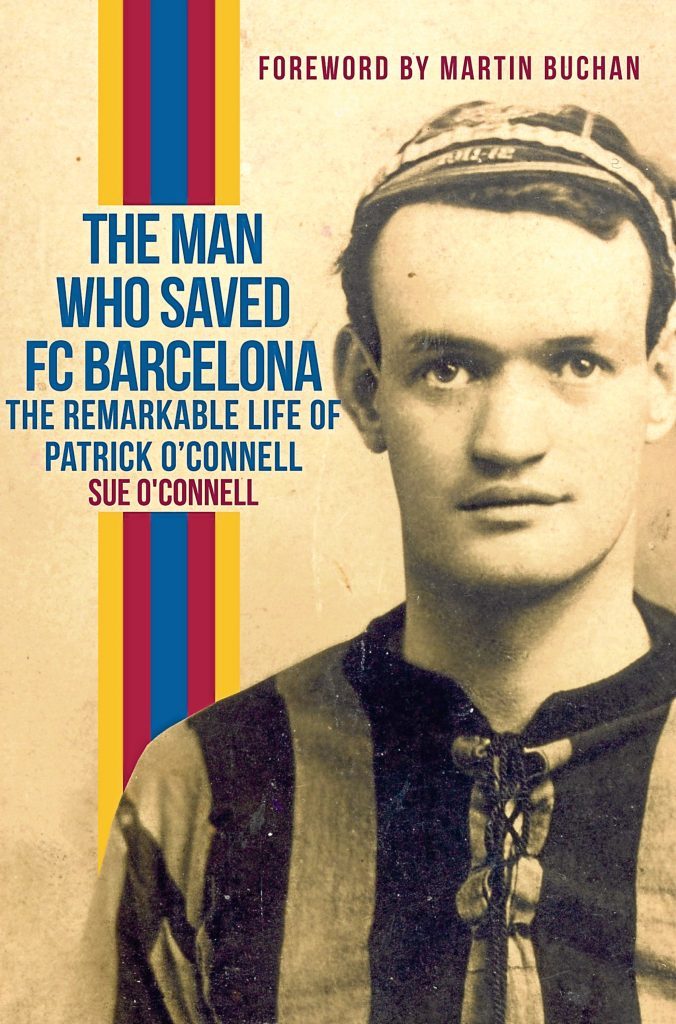 Having left his family behind, he began a new life in Spain. Unlike today, it certainly wasn't a step up in wages or player budgets.
"There were some footballers who moved from country to country in those days," Sue admits, "but nothing like the numbers who do that today.
"Patrick's salary, in fact, was cut by a third when he moved to Barcelona's stadium, the Nou Camp!
"It was very difficult, with the Spanish Civil War, and at one point the Nou Camp was bombed.
"Barcelona, of course, is seen not as a Spanish team but as the Catalan national team.
"There have always been all these tensions between Catalonia and Spain, and these surfaced yet again during the Civil War.
"Patrick was the manager, and he saved them from bankruptcy.
"In 1937, they sailed off to Mexico, as nobody flew long distances then.
"Being Patrick, he took the Barcelona groundsman with him, and on the sail over he taught him how to be the physiotherapist.
"Later, the man's son became team physio, too, so there have been generations of Barcelona physios because of Patrick."
As war raged back home, Barca drew big enough crowds to earn the money that would tide them over while the Spanish League was stopped.
When they got back, they would have enough funds to survive, and go on to become the giant of football that millions know and adore today.
"Next year is the 80th anniversary of that journey to Mexico, and my book is going to be translated into Catalan and Spanish to mark it," reveals Sue.
"Over there, they know a bit about Patrick, but they will soon know a lot more!"
And so they should — because without Patrick O'Connell, their beloved club wouldn't even exist.
The Man Who Saved FC Barcelona: The Controversial Life Of Patrick O'Connell, by Sue O'Connell, is published by Amberley, ISBN No 978-1-4456-5468-3, price £14.99
---
READ MORE
El Clasico: The 10 best footballers to play for Barcelona or Real Madrid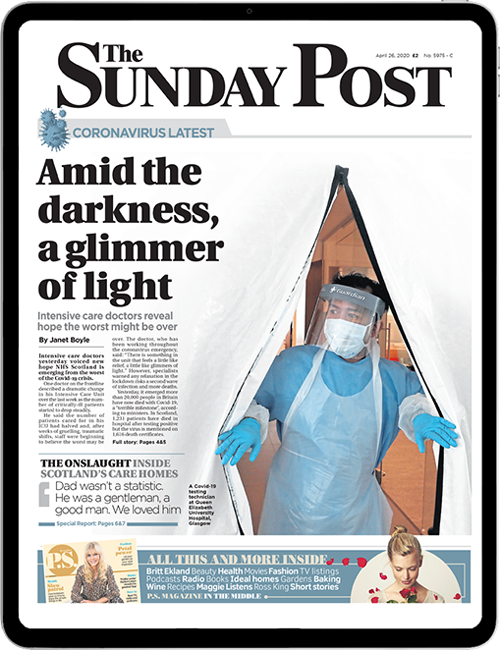 Enjoy the convenience of having The Sunday Post delivered as a digital ePaper straight to your smartphone, tablet or computer.
Subscribe for only £5.49 a month and enjoy all the benefits of the printed paper as a digital replica.
Subscribe