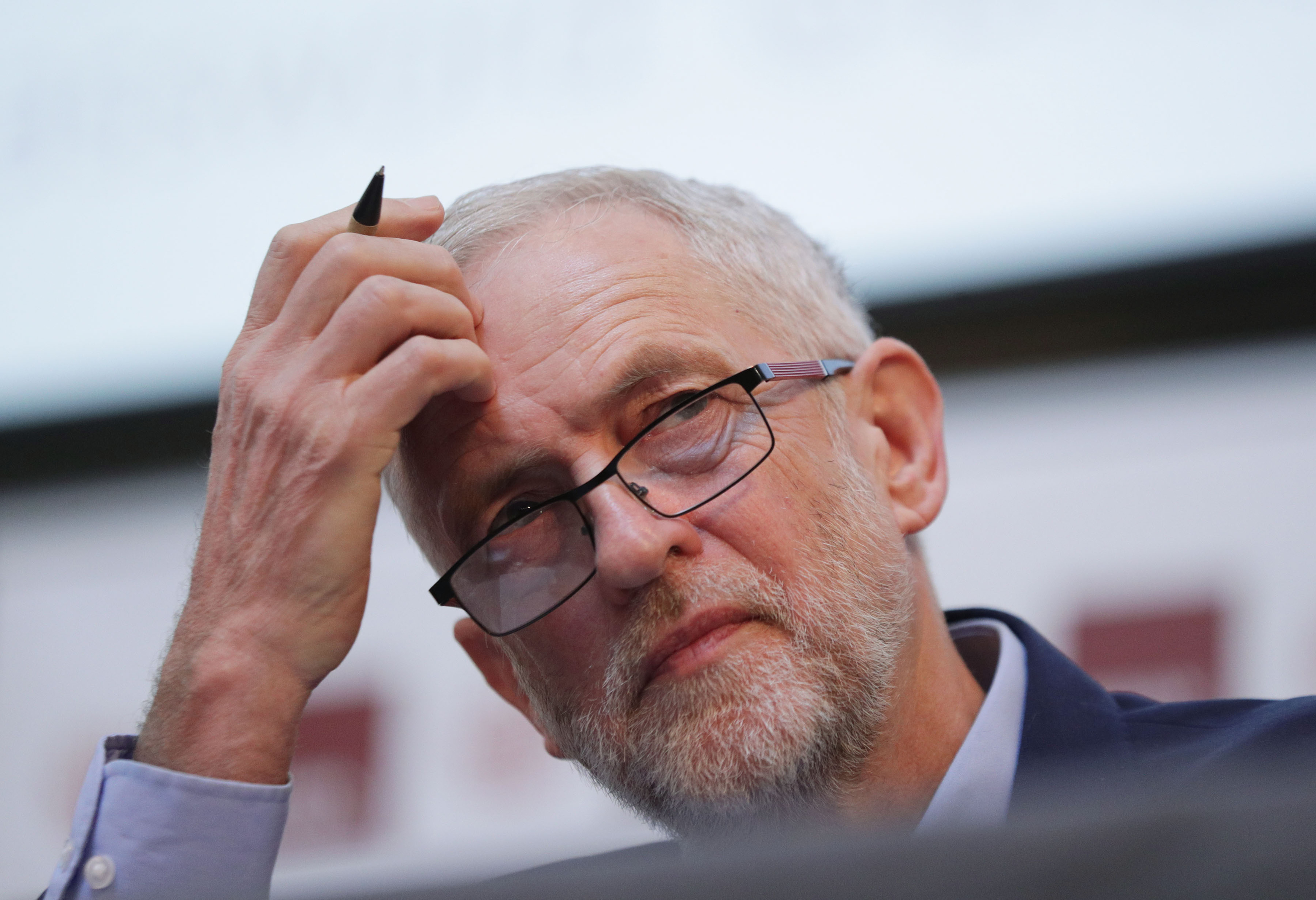 UNION chiefs are refusing to back a would-be Labour MP in a key by-election race after a "stitch-up" by Jeremy Corbyn allies, The Sunday Post understands.
Labour faces a fight to hang on to the Cumbrian constituency of Copeland, with MP Jamie Reed set to stand down.
But it has emerged members of the GMB – which dominates the local party due to the union's strong presence at Sellafield nuclear plant – are "furious" with party power-holders and will not back Rachel Holliday, the pro-Corbyn favourite to defend the seat.
The union was pushing former Dunfermline and West Fife MP Thomas Docherty, but its choice was blocked.
Ms Holliday, a community campaigner who founded a hostel for ex-servicemen, is among three women shortlisted by a special panel of Labour's ruling National Executive Committee (NEC).
Insiders say GMB officials may even refuse to put whoever wins in touch with their Sellafield members, who could prove crucial to victory.
With Theresa May striding ahead in opinion polls and rivals poised to exploit Corbyn's anti-Trident views, the news intensifies pressure on Labour in its battle to hold on to the seat.
A senior Labour source said: "Rachel Holliday is now almost guaranteed to win the selection. This is now a war between Unite, which is strongly pro-Corbyn, and the GMB, which is strong in Cumbria. The GMB is furious."
Mr Reed is headed for a job in community relations at Sellafield Ltd and the poll is expected to take place in May. Cumbrian councillor Tim Knowles, whom the GMB was prepared to back, also failed to make the shortlist.
The source added: "It was clear what happened was the leader's office wanted Tom off the ballot and were worried that his support would go to Tim Knowles, who was popular among GMB members at Sellafield, so they took them both off.
"The seat is winnable for Labour but the opposition has one major asset – Jeremy Corbyn's lack of popularity and his anti-nuclear stance. Jeremy Corbyn now owns this seat so if it is lost, it will be blamed on him."
The NEC panel was made up of Kate Osamor, Corbyn's Shadow Secretary for International Development, Unite's political director Jennie Formby and Christine Shawcroft, the new director of the left-wing movement Momentum.
The Lib Dems' candidate for Copeland, Rebecca Hanson, said: "It's clear that Labour are incapable of choosing a candidate they can agree on amongst themselves."
Tory Carlisle MP, John Stevenson, added: "The stance of the union comes as no surprise. As a lifelong opponent of nuclear power, Jeremy Corbyn is a major threat to jobs and the thousands of people who are employed in the nuclear industry in Copeland."
Labour councillors Gill Troughton and Barbara Cannon also made the candidate shortlist.
A party spokesman said: "Labour's members in Copeland will choose their candidate for this by-election from a shortlist of candidates agreed by a panel of National Executive Committee members."