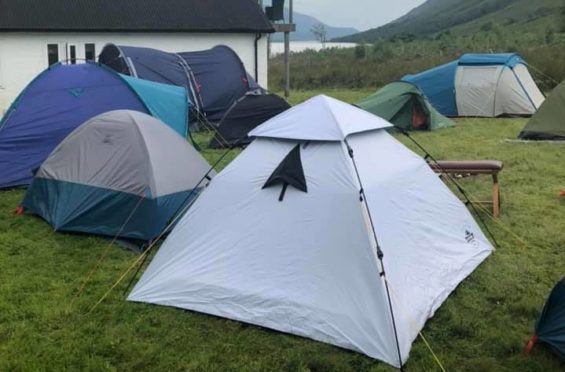 A couple who rent out a holiday cottage have told how 34 men from Manchester turned up when only seven were expected.
They pitched tents on the lawns, lit fires and hauled furniture out of the house.
Sheri and Martin Murphy had been tipped off that the drive of the secluded property at the head of Loch Etive in Argyll and Bute was packed with 12 cars, despite only being booked for seven people.
The couple, of Kinlochleven, arrived to find the garden had 10 tents on the lawn and scorch marks where fires had been lit.
Police were called when the people staying returned to the house and refused to leave. Mrs Murphy posted pictures on social media.
The current lockdown rules in Scotland mean that a maximum of 15 people from five different households can meet outdoors. Yesterday Mr Murphy said: "I took the names and addresses of the seven men for the track and trace system, and most of them come from Manchester where they have the virus."
Police Scotland said: "Officers spoke to those involved and the group were dispersed."