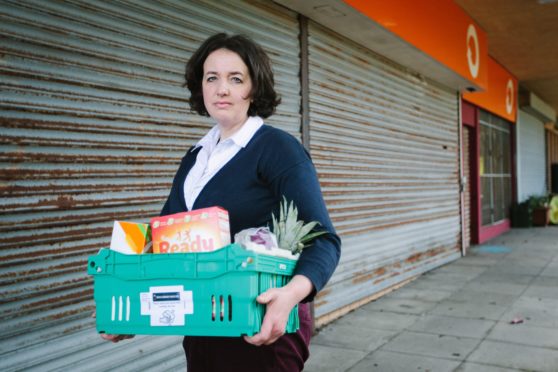 Thousands of Scots are struggling financially because of the coronavirus crisis, according to research, as experts warn the pressures will get worse in the months ahead.
An official survey reveals around 40% of young and middle aged people say their finances have taken a hit with those on lower incomes the worst affected. Experts predict more families will struggle in coming months as the furlough scheme is wound down, business models are shattered by social distancing, jobs are lost and recession, predicted to be the worst for over 300 years, tightens its grip on Britain.
The YouGov poll for the Scottish Government found that 41% of Scots believe the coronavirus crisis is already having a negative impact on their household finances.
It also found a sharp difference in how different socio-economic groups are faring, with 48 per cent of those in the C2DE group, which includes semi-skilled, unskilled and casual workers, saying they are worse off. Meanwhile only 34 per cent of those in the higher ABC1 group, said they had been financially hit.
The bigger a family, the more the household finances are affected, with a negative impact reported by 46% of people with one or two children, rising to 55% of people with three or more.
Older children also had a greater impact on household finances with 53% of parents with children aged 12 to 16 saying there was a negative impact while 44% of parents of children aged 4 or under saying the same thing.
Roz Foyer, Scottish Trades Union Congress General Secretary Designate, said: "The truth is hundreds of thousands of workers lived pay packet to pay packet before this crisis hit. So any disruption on pay can cause immediate hardship."
Analysis by the Institute for Public Policy Research (IPPR) last week said by the end of June up to 750,000 Scots workers could be enrolled on the UK Government's Jobs Retention Scheme which pays 80% of salaries, while 150,000 people could lose their jobs.
The STUC warns that thousands of these furloughed workers will suffer economic hardship. Ms Foyer said: "We know that thousands of Scots have been laid off over the last two months. Even with over half a million workers having been furloughed, a large proportion – hundreds of thousands – have taken a 20% hit in their wages.
"Any of these workers who previously earned less than £11 per hour will now be earning around or well below the minimum wage. The situation is particularly acute for many young people who are most likely to have been doing low paid, zero hours and insecure work. Many of those who are under 26 will be on as little as £6.50 per hour."
Myles Fitt, financial health spokesman for Citizens Advice Scotland said there has been an increase in people seeking advice on how to pay their bills.
He said: "The concern is that once the measures to protect people's income are lifted, we come out of lockdown and the economy goes into a recovery phase that is when real financial pressures will tell on people.
"Some people just will not have jobs to go back to or may go back to part-time hours. We are expecting it to get much harder for people."
There has been an increase in the number of people accessing advice from Citizens Advice. Their website recorded 930,284 page views by 409,043 users in the last two months, a rise of 22% in March and 44% in April when compared to the same months last year.
Of the 20,000 people who called the helpline in April, half were new clients concerned about the financial impact of coronavirus.
Mr Fitt added: "On an individual level when people lose income there is a knock-on effect in terms of what they do for food, for heating, for rent, for mortgages. There is always a human knock-on effect. We think there will be a lot of people in financial difficulty. There is going to be a big jolt."
John Dickie, Director of Child Poverty Action Group in Scotland, said: "Families are under acute pressure in the struggle to stay afloat. Parents already struggling on low wages and with insecure jobs have been hit hardest by job losses and wage cuts, and now have to deal with the extra costs of children being at home.
"We know the long term damage poverty wreaks on children's education, health and life chances, and that the resulting costs to all of us are massive. This latest poll highlights just how important it is that government at every level now targets financial support at families with children."
Last week The Bank of England forecast the Covid-19 crisis will drive Britain into the worst recession since the "great frost" in 1709, predicting a 30% drop in output in the first half of 2020.
The Scottish Government commissioned poll, carried out by YouGov, reveals the impact on finances has increased anxiety, with 29% of those surveyed saying they were worried about household budgets. Half of families with three or more people in the household said they were worried while 37% of those with children said they had concerns about the financial impact of the pandemic.
Cabinet Secretary for Communities and Local Government Aileen Campbell said:"This is a difficult and worrying time for everyone. Today's findings further underline the need to provide people across Scotland with the correct support, guidance and information to help them with their finances.
"We recently announced a £350 million package of funding – ensuring local authorities, community groups and the third sector are able to help people who need it. This includes increased investment for both the Scottish Welfare Fund and Council Tax Reduction Scheme.
"However, we need to ensure that people are aware of all the support that they are entitled to, including benefits delivered by DWP, and I would encourage everyone across Scotland who is facing financial difficulty to look into what help is available.
"That's why we've been working with the Citizens Advice network in Scotland to create this central source of information – with everything from guidance on benefits, right through to what you can do if you are worried about paying your mortgage or rent."
Get free financial advice from Citizens Advice at cas.org.uk or call 0800 028 1456
---
These are not just numbers or statistics. Each one is a real person with a real family
People living in the poorest areas are more likely to die after contracting coronavirus, new data from the Scottish Government has shown – and Inverclyde is hardest hit.
Deaths from the disease have been linked to the Scottish Index of Multiple Deprivation (SIMD) for the first time and it shows 28% of coronavirus victims lived in the poorest 20% of Scotland, while 12% of victims were in the richest 20%.
SIMD breaks down areas of Scotland into five and there were 13,297 deaths in the poorest communities while 5,788 people died in the richest, according to the latest figures.
Data has also been released that shows the worst-hit council areas also include the most deprived communities in the country.
There have been 93 deaths from Covid-19 in Inverclyde, which includes Greenock, the most deprived area in Scotland. That equates to a death rate of 12.7 people per 10,000, more than double the national rate of 5.1.
The Sunday Post told last month how the poorest communities in Scotland were hardest hit by coronavirus. A doctor working on a coronavirus ward told the Post: "We do not have data on this but almost all of our patients are from the lower socio-economic groups and a high proportion are in frontline tasks."
At the time, Inverclyde MP Ronnie Cowan said he expected more people to die of the virus in his constituency because it includes Scotland's most deprived area.
Speaking to the Post last night, Mr Cowan said: "I did not want to be proven right.
"I wasn't surprised we were the highest but I was surprised by the differential. It's almost three times the national average, which is horrendous."
Laura Reilly, who manages a food bank in Greenock, said: "It's a horrible situation here. We have been saying it was worse here for weeks and now we have the statistics that prove we were right."
Ms Reilly said 50% of food box requests came from people with coronavirus in the four weeks from March 26, but in the past two weeks, 65% of people requesting food boxes have the virus.
The second-worst affected council area in Scotland, with a death rate of 9.7 people per 10,000, was West Dunbartonshire, which includes Clydebank.
The rate in Glasgow is about six people per 10,000, putting Scotland's biggest city third on the list of worst-hit council areas.
---
We worked hard for seven years to build the business. Now it's been snatched away
Graeme Giles, who runs Scottish Terrier Tours, said he will have no income this year after the coronavirus crisis all but ended international travel.
The 53-year-old, who lives in Wemyss Bay with his wife Tracy and two teenage children, led tours for North American tourists before the lockdown.
He said: "Unless we get a vaccine, I might not be working again. It's worrying times. My wife and I worked hard for seven years to build this business and now it has been snatched away.
"In the worst-case scenario, the business could be finished because there is a global problem with travel."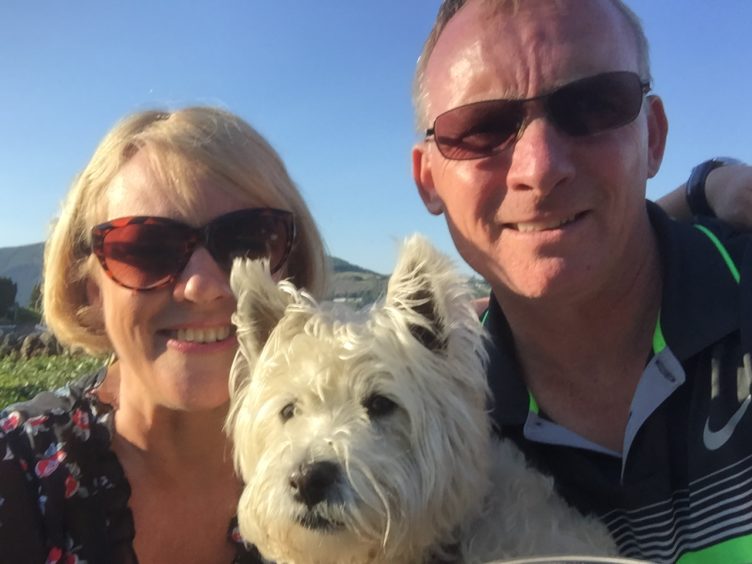 Graeme said all his bookings for this summer have been cancelled. He said: "My clientele is Americans and Canadians – we don't get people from the UK. Many of the clients come in on the cruise ships. I'm not expecting work any time soon, unless we can attract customers from the UK and Ireland. Otherwise, our business is totally written off for this season.
"I'm not pleading poverty yet. My wife is a nurse so we have her income. But a lot of people in my profession are facing financial hardship. Many have leased vehicles or bought new vehicles which cost them more than £500 a month, and we're making no money. I have no income at the moment.
"I've lost a lot of money. We still need to pay for vehicles and insurance. I have a car, two mini-vans and a mortgage."
Graeme is now considering a change of career and predicted the Scottish tourism industry could collapse. He said: "I may have to look for another profession. I love the job, I don't want to lose it. I've met so many great people over the years. Scotland has so much to offer tourists – our scenery, our food and drink. Scotland as a whole can't afford this pandemic. Tourism is one of our biggest industries and it is in real trouble."
---
Opinion: Figures show we might all be in the same storm …but we're not in the same boat
By Emma Congreve
This poll shows the effect that the mothballing of our economy is having on households and reminds us that when we talk about economic impacts what we really care about is the impact on people.
Despite the unprecedented support from governments, the financial toll on many households will be severe and, no doubt, long-lasting.
But these figures also show that disproportionate impacts are being felt by two groups in particular: younger people and families with children. Unfortunately, we can only surmise that things are likely to get worse before they get better.
If you are aged between 18 and 24 and working, you are much more likely to be working in one of the shut-down sectors. Half of workers in this age group were working in either the hospitality, retail or recreation sectors. Many of these are part-time, combining work with studies, and whilst this might imply a less severe financial hit than for full-time workers, there are students who will be reliant on this income to support their studies. For those coming to the end of their studies, immediate prospects for graduates look foreboding.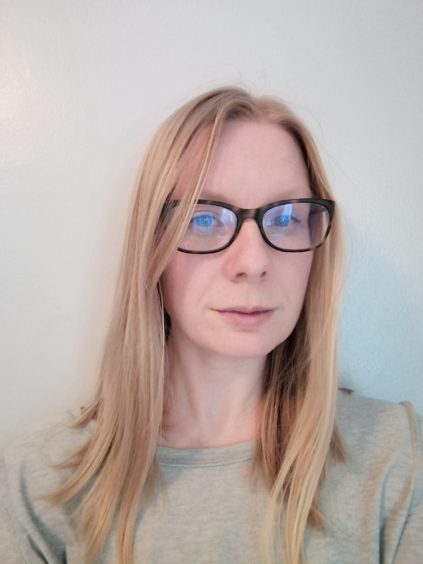 This poll also highlights parents as being particularly effected as financial pressures build the more children you have. Anyone who is facing uncertainty over their job will, of course, be anxious not just about their own needs, but those of their children.
The transition we will soon embark on in reopening more of our economy will be in the absence of schools and nurseries fully reopening. Who cares for the children if employers are asking parents to return to their places of work? Without care being provided outside the home, our labour market can't function anything like close to normal. Some parents will simply not be able to return.
This research shows that whilst we are all in the same storm, we are certainly not all in the same boat.
Government support will need to consider our economy in all its complexity to help people navigate their way out of this crisis.
Emma Congreve is a former economic adviser to the Scottish Government and now a Knowledge Exchange Fellow at the Fraser of Allander Institute's department of economics, specialising in poverty and inequality.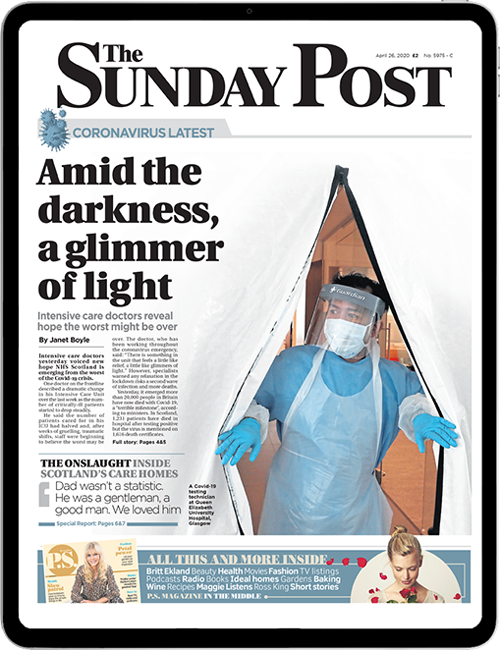 Enjoy the convenience of having The Sunday Post delivered as a digital ePaper straight to your smartphone, tablet or computer.
Subscribe for only £5.49 a month and enjoy all the benefits of the printed paper as a digital replica.
Subscribe