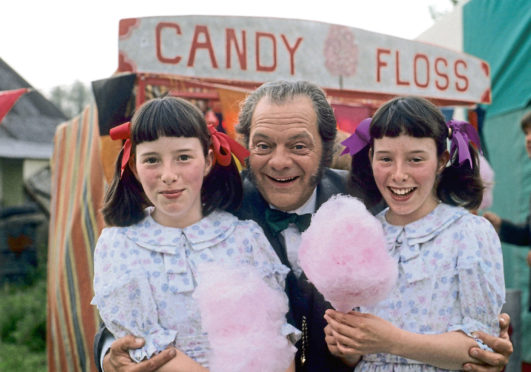 In the early 1990s, 10-year-old identical twins Kitty and Chrissie Giles were lucky enough to land recurring roles in the smash-hit ITV series The Darling Buds Of May, which is soon to be remade.
Catherine Zeta-Jones played their eldest sister Mariette and David Jason their father "Pop", and it was set in the twins' home county Kent during the 1950s with summer sun and fun storylines befitting Pop's catchphrase "Perfick!".
Kitty and Chrissie portrayed identical twins Zinnia and Petunia Larkin in the three series of Darling Buds screened between 1991 and 1993.
Exterior filming took place at Pluckley, a half-hour drive from Pembury where Kitty and Chrissie were born on November 19 1979, and Horsmonden, where they were raised.
"We've got a great family," reckons Kitty. "We are very close, we look out for each other. We were quite like the Larkins – Dad (who died in 1994) wouldn't let any badness go on. He had a strong sense of what's right and what's wrong and Mum is a force to be reckoned with."
With no history of showbusiness in their family, the twins had no thoughts of acting while pupils at Horsmonden County Primary.
Chrissie remembers: "We used to have dance lessons every week and one week a friend came in waving an advert from the local paper about a TV series being made in the area and saying, 'They want a 13-year-old and I'm going for that, and they want 10-year-old black-haired Kentish twins.'
"It was pure luck we were black-haired Kentish twins. I mean, what are the chances? So we were like, 'Ohhhhh, this sounds good!'.
"We went running home to Mum very excited and high-pitched. Mum applied, got a call back from the casting director and we went with her to meet him in a hotel in Tonbridge. They'd been looking around stage schools for trained children."
Kitty chuckles: "I remember he asked if we'd been to stage school, which we found incredibly funny. We'd never done anything like this and had no idea how it worked. It was a random thing that fell into our laps without us hunting for it.
"I know people who've worked very hard to try and get into TV and we were just right place right time.
"There was no pressure at all. Ours is a very easy-going family. We liked doing plays at school, we liked watching Only Fools And Horses on TV, and we just thought 'Why not?'.
"We had no expectation other than 'We're going to meet David Jason!'"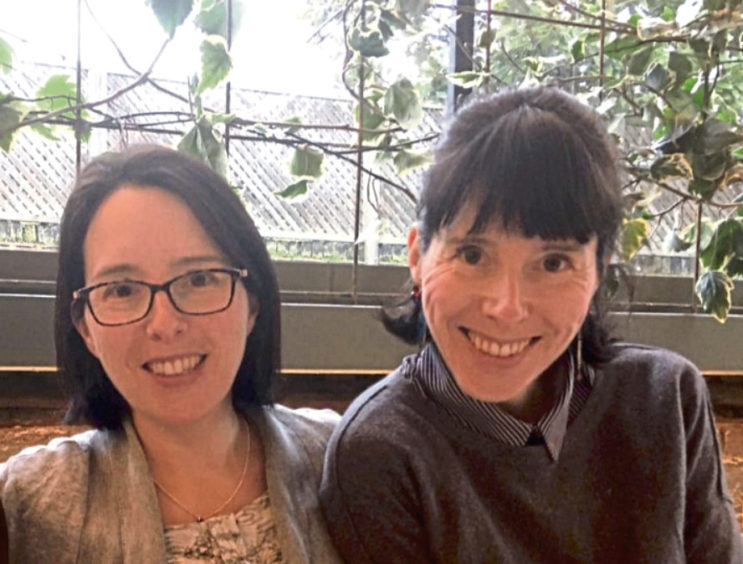 Their father, a decorator named Edward, and his nurse wife Eileen alternately chaperoned their daughters during filming.
Kitty recalls: "After we had been at the first read-through, David Jason advised us to 'Just enjoy the experience.'
"We were quite tomboyish but we were happy to wear lots of pretty dresses and bonnets and straw hats. They just wanted kids who could sit and eat and smile and tease each other.
"We weren't given any training and you can see from some of it that we were not trained actors. I remember thinking, 'What happens if it's rubbish, and everyone at school is like 'You were in that rubbish programme.''
"Then of course it went bananas and we were like, 'Wow, this is good news.'"
Chrissie says: "There was a bunch of us young kids and I'm sure we could have been irritating at times but everyone was really kind.
"David Jason was a comedy genius type who, when they're switched on they're hilarious, then they have to have their quiet alone time.
"When we were filming together he was extremely warm and charismatic and it was the same for Pam (Ferris who played Ma Larkin), Philip (Franks, who played Charley) and Catherine.
"It was very easy for us to feel like we were in a car with our family."
There was one scary moment during location filming in France, as Chrissie recalls: "One evening me and Kitty and Stephanie (Ralph, who played Victoria Larkin) went swimming and were messing around in the sea. Some French men were trying to tell us something but we didn't understand. I think they were trying to tell us the tide was changing and we should get into shore. We started to swim back but the sea was really rough. We did all get back OK, but it was frightening and I remember being really scared at the time."
Darling Buds filming mainly impacted on the twins' last year of primary school and first year of secondary school.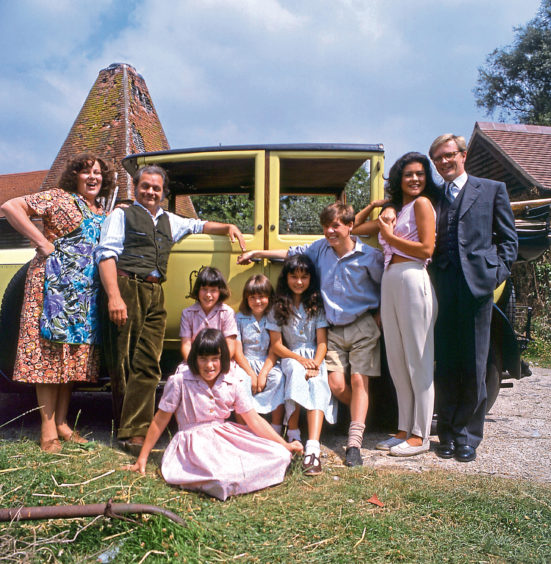 "We had a tutor and got sent bundles of work from school which was an unwelcome return to reality. Actually it was fine. I did the best I ever did at school," Kitty explains.
"When we did attend school, I thought there might be a bit of mickey-taking, but we just had a couple of girls shouting 'Perfick!' at us as we walked past… which I took as a compliment.
"At primary school we were like little celebrities and we did some fete openings and various events, which was hilarious.
"At secondary school (Tunbridge Wells Girls Grammar) we were just a slight curiosity, but as identical twins we were always a bit of a novelty anyway."
Darling Buds topped the British TV ratings, beating even Coronation Street, and was a hit in many other countries too. Chrissie says: "Nowadays we get about £10 a year in royalties. It's a trickle and we are not going to live off them."
They had no desire to act again, according to Kitty. "We didn't have an agent and weren't on the market or looking for stuff. We didn't want to go back and do more acting.
"People think its very glamorous, but there's a lot of waiting around, funny hours, early starts…
"It didn't spark us to want to do more. And we were aware it was a massive struggle for a lot of people. We'd done Darling Buds and I don't think we were ever going to top that. We enjoyed learning at school, particularly science, so we had ambitions to do other things."
Kitty is a doctor specialising in medical law. She lives in London with her husband James, 36, and their daughters Edith, four, and Margot, 10 months. Chrissie works for the Bureau Of Investigative Journalism covering health. She lives in Guildford with her husband Matt, 40.
Chrissie recently added The Darling Buds to her CV and she says: "It's not the first thing I tell people, but every time we start a new job at some point somebody finds out and they're like 'Oh my God, I just found this out about you…'
"When someone finds out they'll dig out an embarrassing photo of us sat on the truck looking like little chipmunks.
"Sometimes people tell their friends 'Kitty and Chrissie were in this TV comedy series…' and I don't know why but they always think it was Last Of The Summer Wine, and I'm like, 'Which one was I? The one in the hat and wellies?!'
"One of our relatives found a Darling Buds tea towel which she gave us for Christmas last year."
In November, the twins celebrated their 40th with a Darling Buds themed party in a London pub.
"Our husbands bought us identical yellow checked school dresses to wear, which we were not wildly impressed by," cringes Chrissie. "Lots of people turned up with Pop-style sideburns and straw hats and scarfs. It was very sweet."
"Darling Buds was on a loop on a video screen," Kitty adds. "When a colleague I've known for seven years saw that, he asked, 'Ooooh, did you two just like the Darling Buds?' I was like, 'No, we were in it.'"
Also shown on that screen that night was a video message from Philip Franks, the only member of the original cast they've had contact with. They treasure caricatures he drew of them, and teddy bears and postcards Catherine Zeta-Jones kindly gave when filming finished.
Chrissie says: "I'd love a reunion one day. I've joked with friends that the remake should just be with the original cast. I don't know if Catherine is available, but it would be interesting.
"The Darling Buds is always going to be something we can say we were a part of and that's special. It's not the defining thing of our lives. As time goes on, fewer people remember it. So it'll be interesting to see if this remake brings in a new generation or whether it's for the same audience to enjoy it in a different way."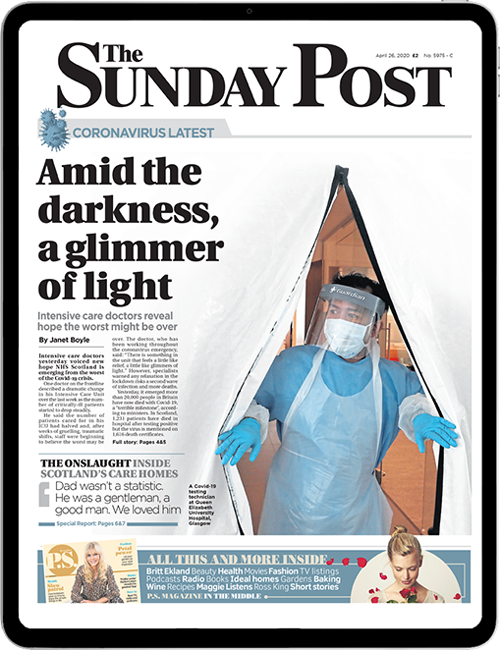 Enjoy the convenience of having The Sunday Post delivered as a digital ePaper straight to your smartphone, tablet or computer.
Subscribe for only £5.49 a month and enjoy all the benefits of the printed paper as a digital replica.
Subscribe